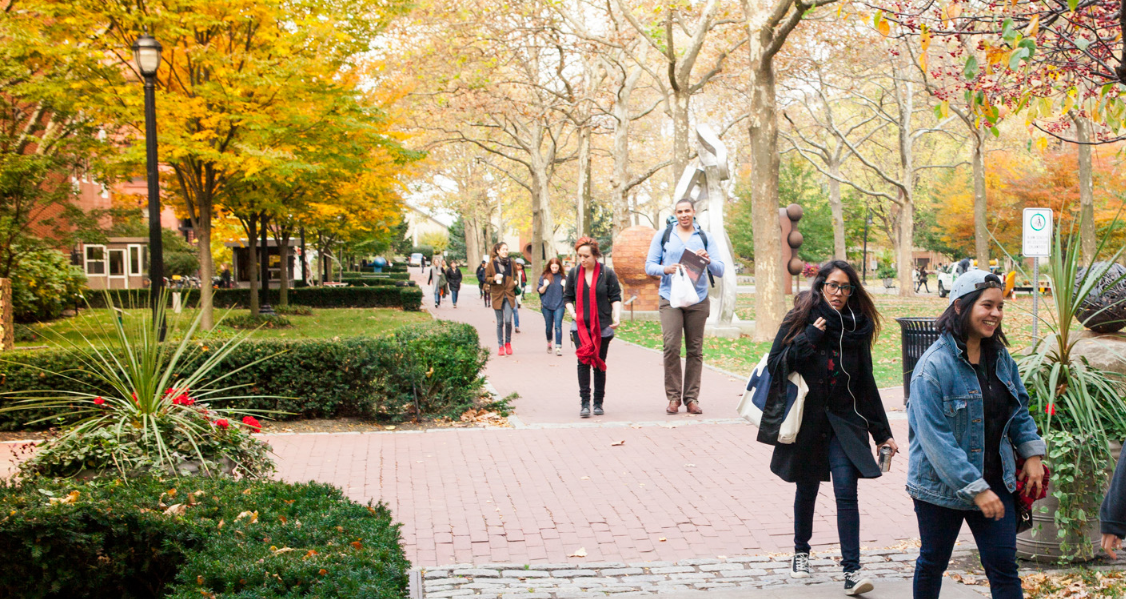 Learning/Access Center (formerly Disability Resource Center)
Pratt's Learning/Access Center (L/AC) facilitates full access for Pratt students with disabilities so they can freely and actively participate in all facets of Pratt life. The L/AC collaborates to provide Institute-wide advisement and consultation on disability-related matters (including legal compliance and universal design) and provides individual services and tools to facilitate diverse learning styles and accommodations in a sustainable, inclusive manner.
Current and prospective Pratt students who identify as having disabilities, including learning disorders, ADHD, psychological/psychiatric conditions, chronic illnesses, physical/mobility conditions, blindness, low vision and hearing loss, as well as temporary disabilities can register with the L/AC to determine and receive reasonable accommodations for the classroom, housing, and other campus settings. The L/AC also arranges elevator access, assistive technology, software, and materials in alternative formats. L/AC staff assist students in connecting with helpful Institute resources, advocate for students in implementing accommodations,, and collaborate with campus department administrators regarding specific student needs.The L/AC also houses the Veteran Resource Center and works with the Accessibility Committee to advance accessibility at Pratt
Learn more about how Pratt Institute provides access and accessibility both on campus and online.
Contact Us
Learning/Access Center
200 Willoughby Avenue
ISC Building, Room 104
Brooklyn, NY 11205
Tel: 718.802.3123
Fax: 718.687.5317
Email: lac@pratt.edu
Location
The L/AC is located on the First Floor of the ISC Building.
Office Hours
Brooklyn Campus fall and spring semester hours are Monday–Friday, 9 AM–5PM.  Additional virtual hours are available.
Summer hours are Monday–Friday, 9 AM–4 PM.  Additional virtual hours are available.
Please contact us for Manhattan Campus office hours and location.
504 Coordinator
Pratt Institute has a designated 504 Coordinator. If you have a question or concern regarding 504 compliance, please contact:
Elisabeth Sullivan
esulliv5@pratt.edu
718.636.3711
Accessibility Concerns
Accessibility concerns can be shared here: accessibility@pratt.edu
Non-Discrimination and Anti-Harrassment Policy
Please visit this page for information on non-discrimination policies and procedures.