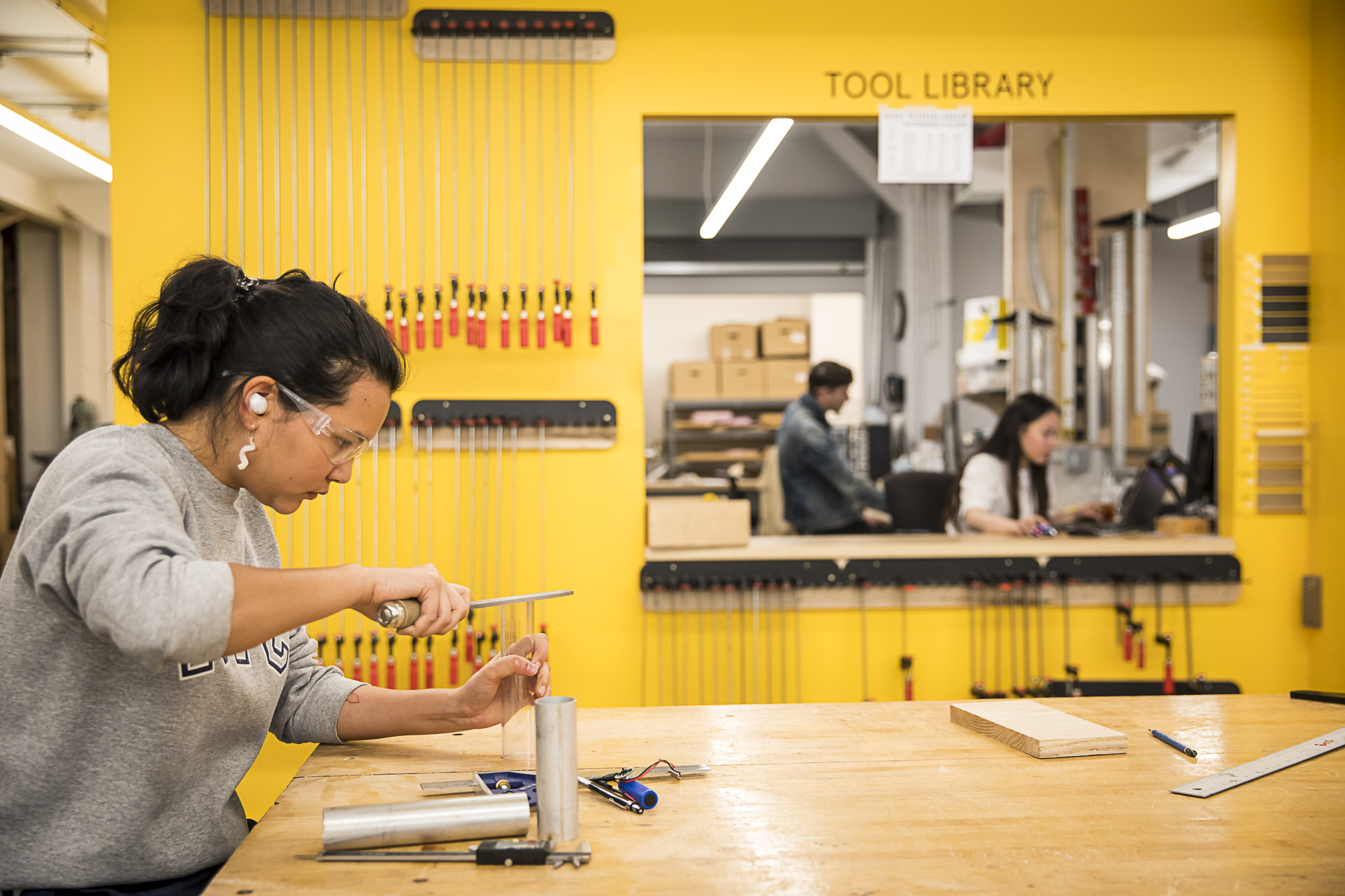 Sustainability and material exploration drive our passion for making. We are hands-on and immersive; any student of design can discover, iterate, and refine their investigations through our many labs.
The School of Design's resources, labs, and studios offer our students and faculty the space and tools to learn, create, explore, and iterate as an integral part of their design practice. These places and spaces are tailored to support creation driven by the student's efforts in dialog with their curriculum. Learning and designing coincide as a direct result of using tools and techniques to craft a design solution. We continue to expand and refine these important resources, acknowledging how critical they are to a complete design education.
Studio Culture
Our success as a community depends on our working together.
The design studio is at the core of your educational experience at Pratt. It is a creative space and a community in microcosm, from which we connect to the larger community. Our studio culture supports our work to create spaces, environments, and structures that are just, equitable, accessible, and give agency to all.
Textile Dye Garden
The Textile Dye Garden is an ongoing project located on campus in the courtyard of Cannoneer Court. The garden serves as a resource for sustainability education and a hub for collaboration and experimentation.
Production Labs
The School of Design's Production Labs provides collaborative fabrication facilities that support a range of 3-D and 2-D production needs. Within each of our shops and labs, students will find a variety of digital fabrication technologies and traditional production equipment, with walk-in and appointment options, overseen by an interdisciplinary team of design educators who can provide guidance and instructional support. In the Production Labs, student designers establish and refine their technical design skills that will guide their making practice in and beyond their time at Pratt.