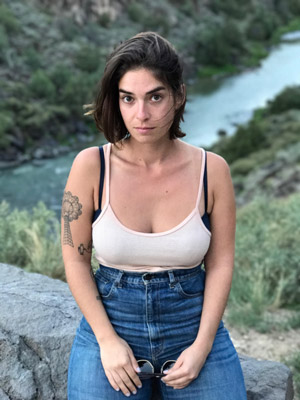 Lina Misitzis, Class of 2011
I graduated from Pratt's Writing program in 2011. Currently, I'm a reporter & producer at This American Life, which is a weekly hour-long public radio show. Before working at TAL, I made two podcasts about the porn industry with the writer Jon Ronson — The Butterfly Effect (2017) and The Last Days of August (2019, called one of the "year's best podcasts" by Time Magazine, New York Magazine, The Guardian and The Atlantic). My work has appeared in other places, but I don't actually keep a list, which is bad for business and I know that.
The Writing program gave me lots of things, not least of which was the conviction that I could and would make a career out of my work. While at Pratt, I interned at Saturday Night Live, an invaluable experience that set me up for my first job out of college. And, most importantly, my Writing classmates became my best friends, my best collaborators, and my best industry resource to date.
*Lina Misitzis, along with a team of producers, has won the first ever Pulitzer Prize given to audio journalism for a This American Life episode called "The Out Crowd"
Kate Gavino, Class of 2011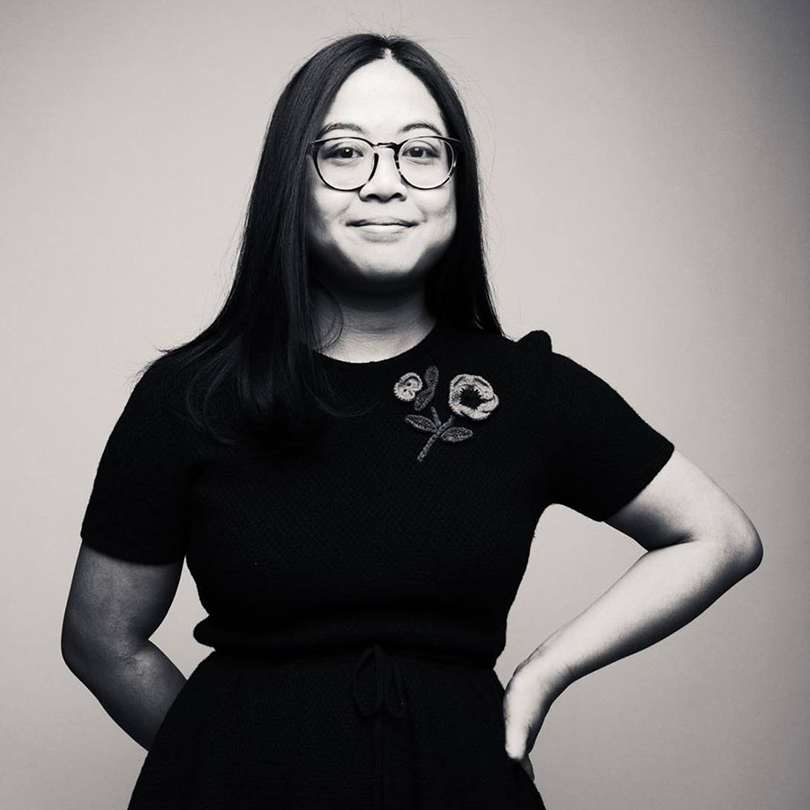 I graduated from Pratt in 2011. I'm currently living in Paris, France, where I'm a freelance writer and illustrator. I published two books, Last Night's Reading (2015) and Sanpaku (2018), which was based on my senior thesis at Pratt.

When I entered the Writing Program, it was the first time people seemed to take me seriously as a writer. Because of this, I began to take my writing seriously as well, and I was exposed to new writers and new writing styles. I enjoyed working with professors like Samantha Hunt, Jason Helm, and Ellery Washington, and I found the internship course particularly helpful. While I was at Pratt, I interned for various publishers, and this showed me the business side of writing. It helped me plan out a future where I had enough time and energy to write, while also giving me a practical, realistic view of a writer's life in Brooklyn.
Adrian Shirk, Class of 2011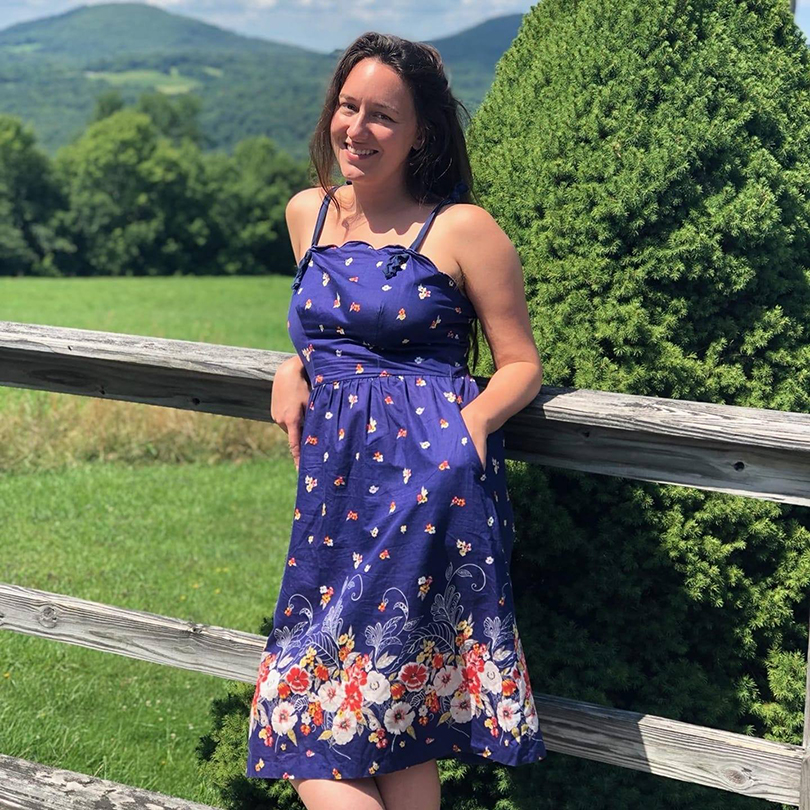 I entered the BFA in Writing program in 2007. During that time I studied with extraordinary professors, received lots of one-on-one mentoring, and had the freedom to craft the kind of education I wanted across a variety of disciplines—critical theory, philosophy, media studies—with the twice-weekly writing workshops, and other creative writing electives, as a constant anchor to my studies. I focused primarily on fiction and personal nonfiction, though the poetry coursework I undertook—both as Studios and Special Topics—profoundly informed my writing practice and craft sensibility in all forms. During my time as a student, several peer/friends and I ran regular reading series at our apartment called the Gates Salon, and received guidance from a Pratt faculty mentor on eventually transforming our community-building efforts into starting our own press, The Corresponding Society—which, for four years, published a biannual literary journal Correspondence and chapbook series.

In 2012 I joined the MFA Creative Writing Program at the University of Wyoming in Laramie, where I received a fully funded graduate assistant position and worked on a manuscript which would become my first book, And Your Daughters Shall Prophesy: Stories from the Byways of American Women and Religion (Counterpoint, 2017). During that time I worked as a radio producer for Laramie's NPR member station Wyoming Public Radio. My second book, Heaven is a Place on Earth: Fieldnotes on American Utopias is out in 2021. I've previously been a columnist at Catapult, and my essays have appeared in The Atlantic and elsewhere. Currently, I'm adjunct faculty in the BFA in Writing program at Pratt, where I've taught now for five years.
Quinn Roberts, Class of 2018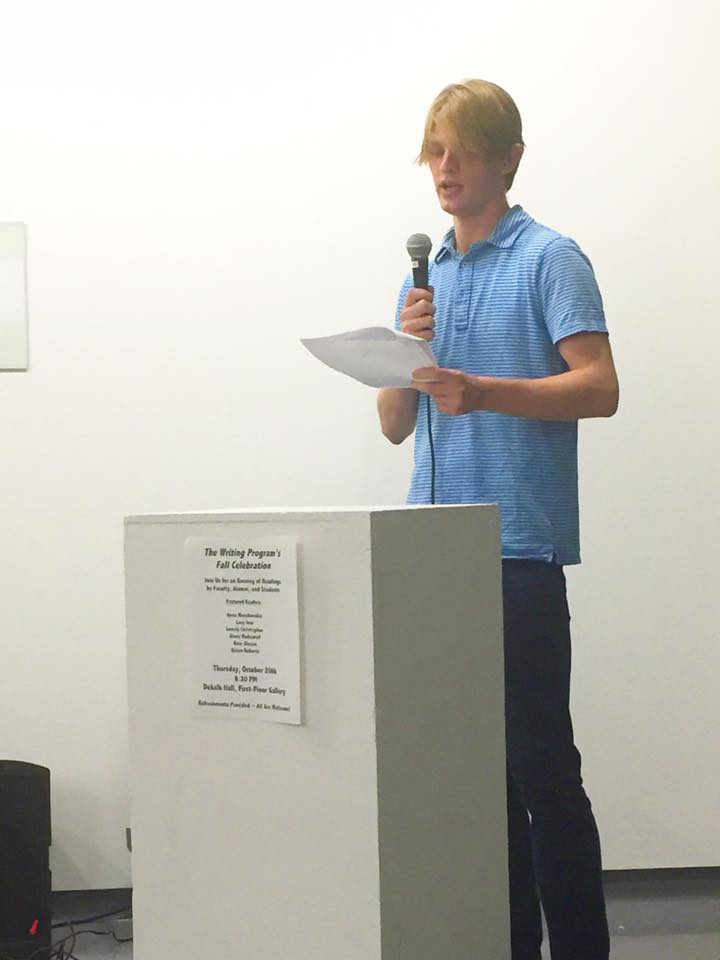 For a main gig, I write digital content for a media company based in Hartford, Connecticut. Having completed the BFA, writing content and ad copy is fairly easy for me, and my colleagues are consistently impressed by my work. So far I've learned that in a professional environment, your bosses and colleagues will take notice of well-written work.
In my spare time, I've published fiction in Foglifter Journal and essays with LA Review of Books and The Fanzine. Of course, each acceptance has been accompanied by dozens of rejections. Since graduation, I've learned how to handle rejection gracefully and how to pitch and submit my work strategically.
I entered the program as a transfer student, and I was surprised by how quickly I made friends. I met people at on-campus readings and at meetings for Ubiquitous and The Prattler, two of Pratt's student publications. On weekends, we held reading salon parties and exchanged works-in-progress.
Alexa Trembly, Class of 2016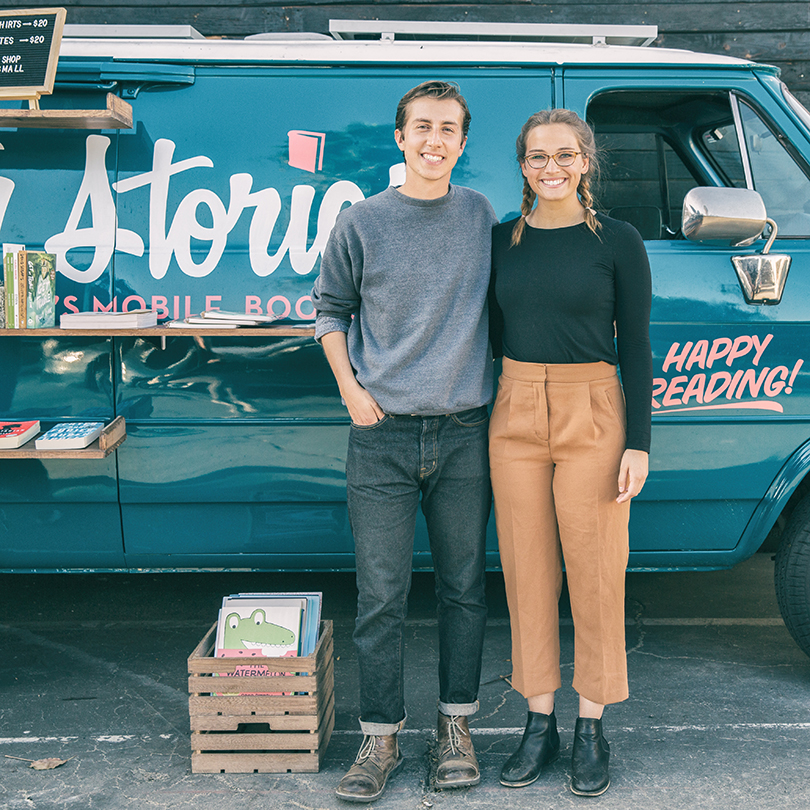 I graduated with a BFA in Writing in 2016 and my concentration was in fiction. I currently work at my bookstore, Twenty Stories, that I co-founded in 2017. My business is trying to change and innovate the retail experience around books. We currently have a brick-n-mortar in Providence, RI as well as mobile shop that operated out of a renovated 1987 vintage van.
There are very few undergraduate programs that teach writing not only as a major, but as a fine art. From day one, it was about my creative freedom and vision of my work. It's hard to find that professional space, especially as a young artist. Over the course of four years, my professors were great at providing practical advice and ways to work around creative blocks, which I carried over to my writing practice after graduating. One professor in particular used to repeat the phrase, "Writers write." It sounds obvious, but being told that even when you're uninspired that it's important to write, has been key to my writing life after graduating.
Emory Harkins, Class of 2016
In 2017 I co-founded a highly curated bookstore, Twenty Stories, with the idea of fostering a community of writers, artists, readers, and like-minded people interested in contemporary literature. I'm also publishing stories in lit mags and working on a novel.
Small class sizes allow for every piece of work you produce to be given serious care and consideration. I felt like the conversation around writing never stopped, in and out of the classroom, allowing my practice to constantly evolve in new ways. The program and the professors' dedication to the craft of writing gave me a foundation to continue exploring and working on my writing in new ways. Having professors who are working writers demonstrate how to balance a writing practice with daily life has been essential.