Upcoming Events
GCPE x SAVI Data Cafe
Mondays – 12:00 Pratt GCPE and SAVI invites students and faculty to join us on Monday noon for mapping and data support via zoom. If you need help creating maps for your project, have trouble finding a data set, or simply have a quick question, come by our cafe! Please contact Can Sucuoglu if you're interested: csucuogl@pratt.edu
Past Events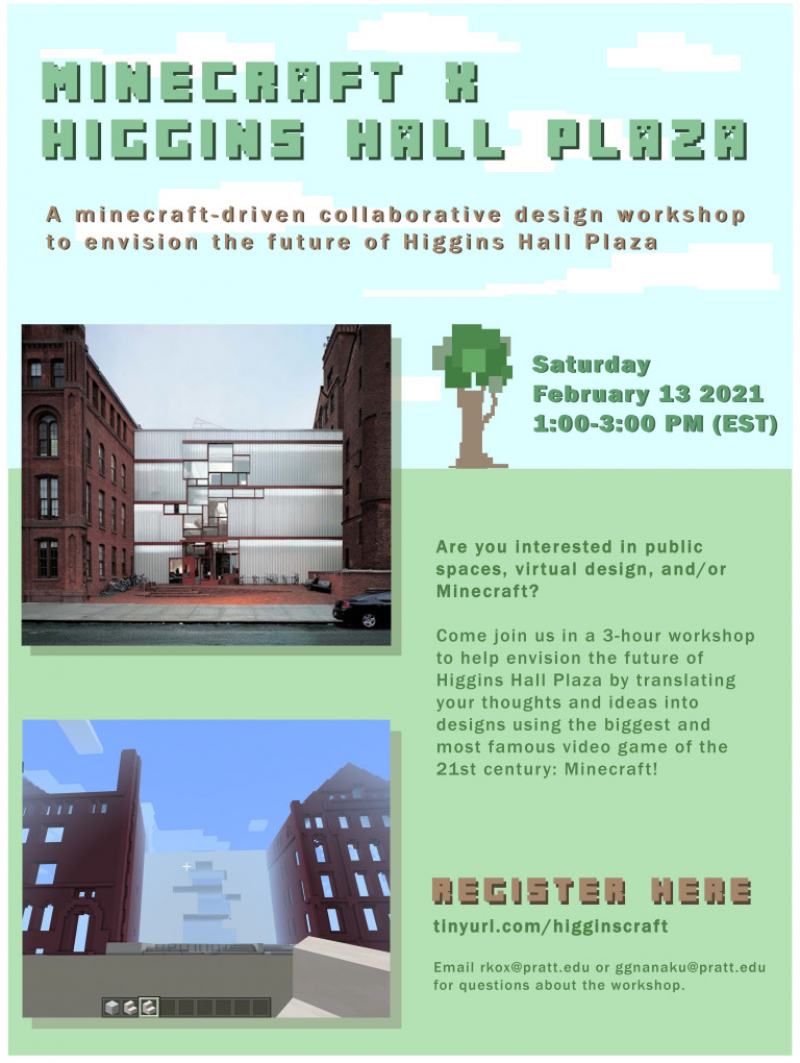 Minecraft x Higgins Hall Plaza
February 13, 2021 Come join us in a 3-hour workshop to help envision the future of Higgins Hall Plaza by translating your thoughts and ideas into designs using the most famous video game of the 21st century.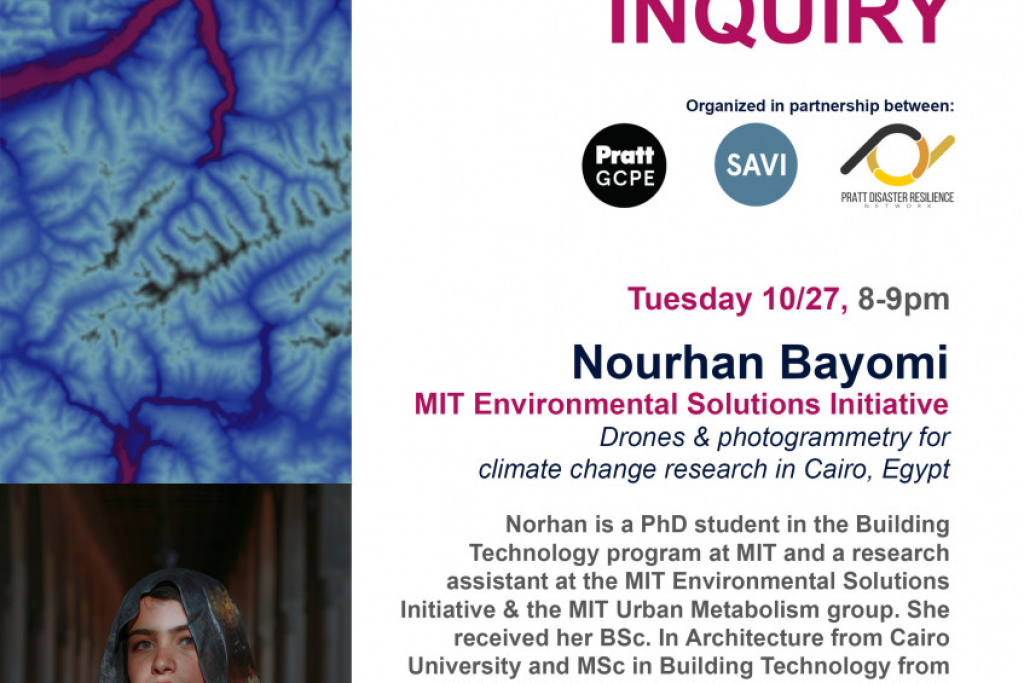 Advanced GIS Lecture Series: Mapping Urban Inquiry – Nourhan Bayomi
October 27, 2020 Pratt GCPE, SAVI and the Pratt Disaster Resilience Network host critical discussions on the role of mapping & spatial analysis in seeking, just healthy, equitable & resilient environments. RSVP required: https://bit.ly/3hllrQN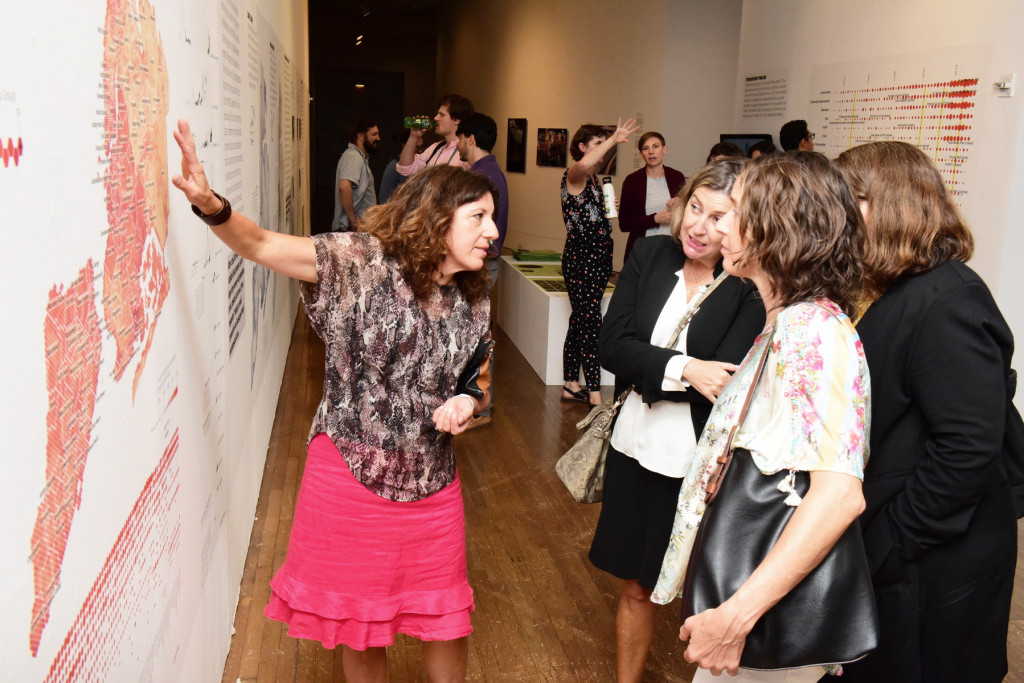 Who Takes Care of New York?
September 12 – September 29, 2019 Who Takes Care of New York? is an exploration of the variety of civic groups that exist and thrive in New York City, and the ways that they care for and support their local environments. Displayed through maps, art, and storytelling, this exhibition at Queens Museum aims to empower visitors with an understanding of their capacity to make lasting changes in their neighborhoods.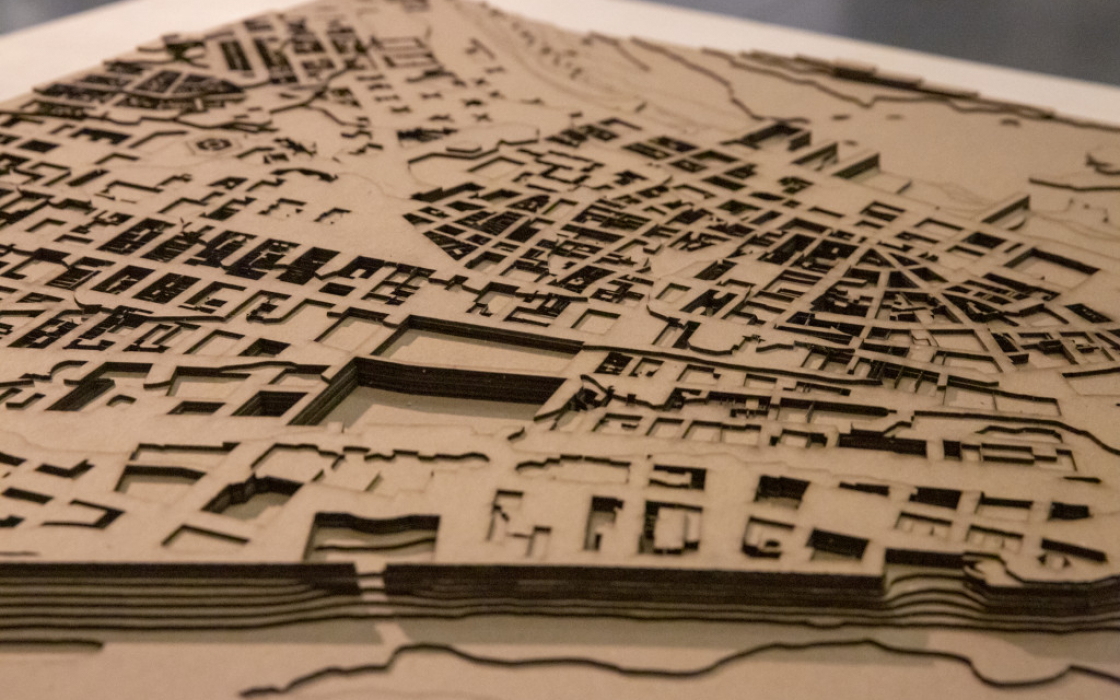 Data X Design 2019
March 1 – March 11, 2019 Data Through Design is an annual exhibition celebrating tangible and multimedia expressions of New York City's Open Data.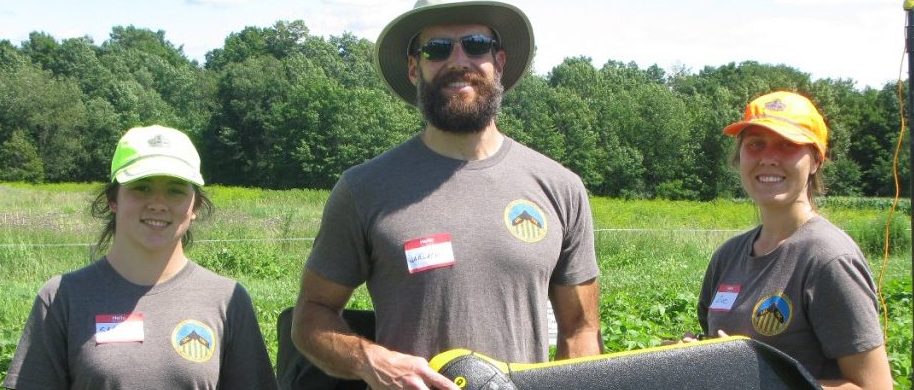 The Drones are Coming
November 30, 2017 On November 30th, 2017, Jarlath O'Neil-Dunne of UVM's Spatial Analysis Lab visited SAVI to share unique ways in which drones can be deployed to generate unique, granular spatial data. Speaking to a range of applied technologies, Jarlath demonstrated how drones aid the development of highly specific maps and models on-the-fly.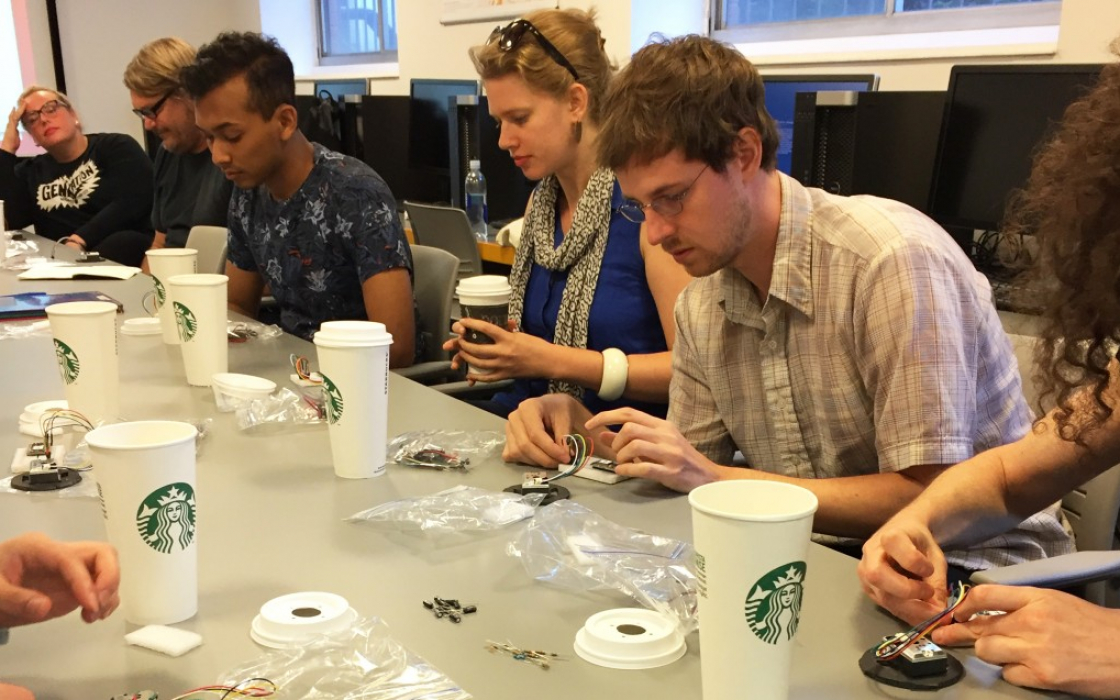 Citizen Science Workshop
August 26 and 27, 2017 On August 26th and 27th, 2017, SAVI instructor Phil Martin ran a Citizen Science workshop for Pratt students, faculty, and community-based organizations. Participants assembled low-cost air quality sensors and collected data at two site types: subway platforms and street level subway entrances. They learned how to process, map, and graph the data in R and Carto programs.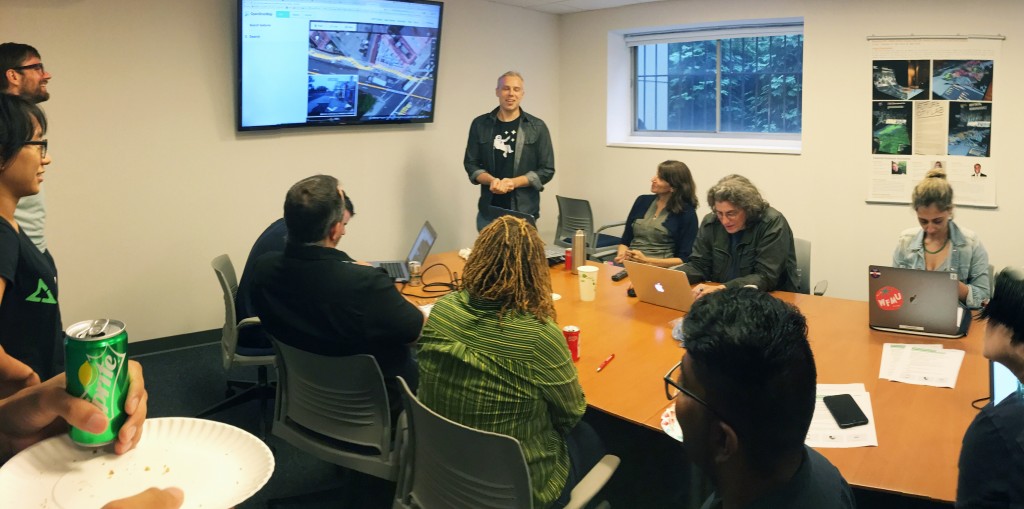 OpenStreetMap US Mapathon Event
August 7, 2017 SAVI hosted the OpenStreetMap US Bus Mapathon for NYC. Both our computer labs and conference room were open to participants who ranged from first time mappers to OSM pros who focused on mapping bus stops. The event was led by Alyssa Wright, Bryan Housel, Eric Brelsford and Janine Yoong, who gave a demonstration of Mapillary.
Map-Art Workshop
2017 Spring In the spring of 2017, SAVI hosted its first ever map-art workshop. We showed students and faculty from 12 departments across five of Pratt's six schools how they can incorporate elements of maps and real data into their work. The workshop included a portion on exploring existing data in ArcGIS and exporting images in Adobe Illustrator.