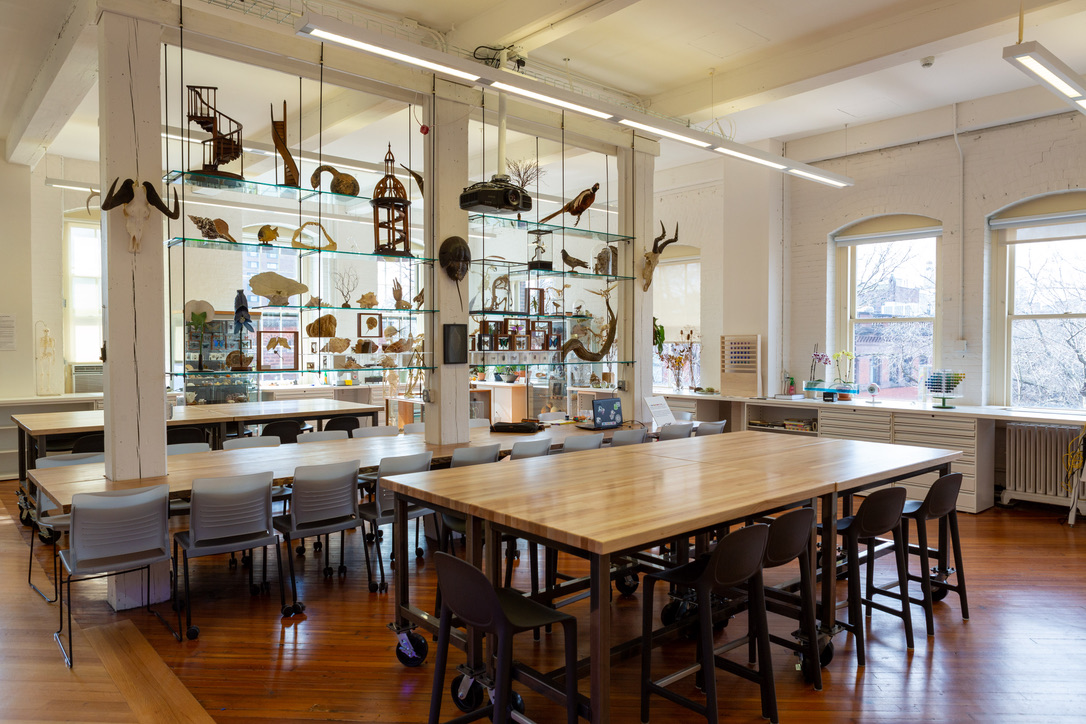 The Foundations Lab supports exploratory study informed by the natural world and strengthens connections across Pratt Institute through interdisciplinary engagement in the first year and beyond.
Goals
To provide students, faculty, and staff a rich environment for learning, teaching, and research linking art, design, and the natural world.
To promote partnerships between the Foundation Department and the Institute as a whole.
To expand, reinforce, and establish meaningful connections with material-rich collections located on Pratt campus and other institutions.
To attract inquisitive students to Pratt Institute by offering a unique educational experience merging art, design, research, and the natural sciences in the first-year and beyond.
To offer programming (lectures, workshops, exhibitions) bringing in outside artists, designers, makers, scientists, and scholars to collaborate with Pratt students, faculty, and staff.