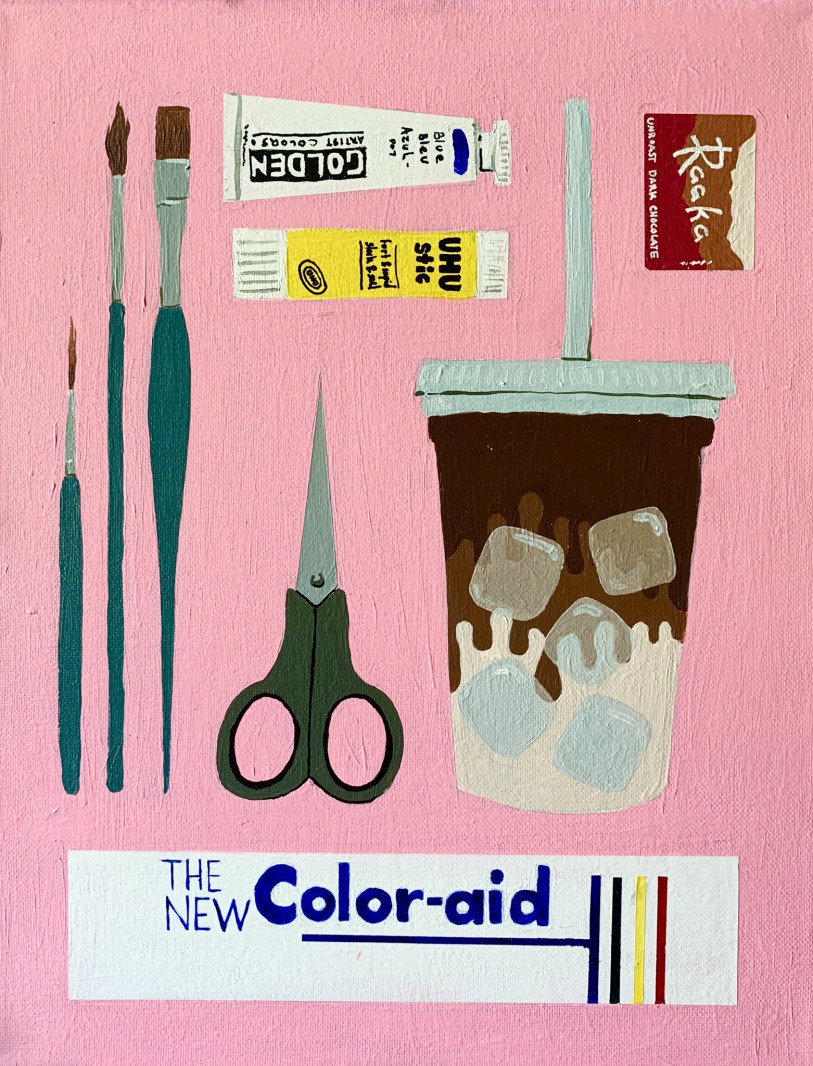 Hello Pratt Foundation Students!
If you are studying with us this fall we ask that you purchase the Pratt Foundation Starter Kit before the beginning of the fall semester; you will have time during orientation week to do so. The Pratt Foundation Starter Kit will have some of the basic tools and materials needed for all your first-year foundation classes. These tools and materials will set you up for success throughout the year.
The Pratt Foundation Starter Kit is available for sale at Blick (536 Myrtle Avenue) near Pratt's Brooklyn campus. This kit is highly discounted at $176.99 before tax (from $238.68 list price) with support from Blick and Pratt Foundation. Students will need to purchase the kit in-person during the week of orientation; please be prepared to show your Pratt ID for purchase. The Pratt Foundation Starter Kit is only available for in person pick up.
Many LCD classes will require the use of Color-aid. Your professor will let you know if you need this item by the first day of class. If you purchase the kit you will receive a coupon for a discounted rate on the Color-aid should you need to purchase (the kit with Color-aid included costs $243.47 before tax).
---
Questions? Please contact Eleanor King or Leslie Mutchler
eking5@pratt.edu
lmutchle@pratt.edu
---
Foundation Starter Kit
2022–2023
Optional
---
Recommended Equipment
Fall 2022
Personal Computers
Macs
PCs
*you can use any build you desire as long as it meets the necessary specs:
CPU: Intel® 6th generation or newer CPU
RAM: 16 GB for HD video
Storage: 512 GB SSD (with at least 25GB available)
GPU: Nvidia GTX or RTX recommended, but many options are acceptable. Please visit the Adobe CC Premiere Pro Spec page for a comprehensive list of acceptable Graphic Cards.
VRAM: 2GB acceptable (4 GB recommended)
OS Microsoft Windows 10 (64-bit) version 1809 or later
External Hard Drives
Glyph BlackBox Plus BBPL1000 1TB External Mobile Hard Drive, model: BBPL1000
G-Technology 1TB G-DRIVE ev RaW USB 3.0 Hard Drive with Rugged Bumper, model: 0G04101-1
G-Technology G-Drive Mobile USB-C Hard Drive 1TB, model: 0G05449
Samsung 1TB T5 Portable Solid-State Drive, model: MU-PA1T0B/AM
SD Card: 16GB or 32GB, Class 10, SD card for use with cameras and audio recorders.Lab audio recorders are not compatible with SD cards over 32 GBs, and anything lower than Class 10 will cause video equipment to crash.
Please note: MicroSD Cards are not acceptable.
Flash Drive: Though not required, we highly recommend a 16GB or above USB Flash drive to easily transfer files.
Software