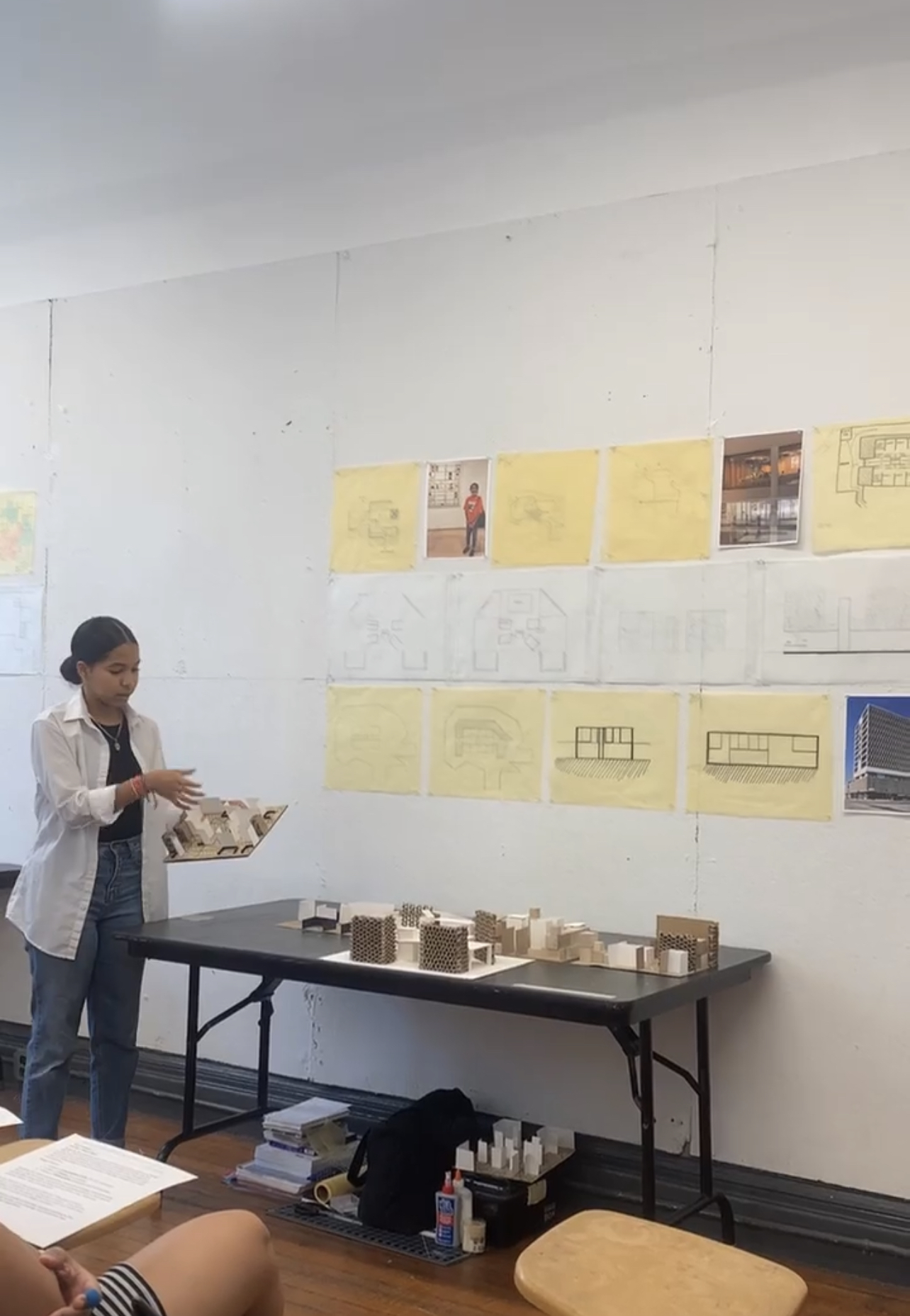 First-year Summer Program
The Summer Enrichment Program is an intensive and comprehensive five-week residential program starting in July designed to help students prepare for their first year of study at Pratt Institute. This experience is designed to assist in the transition to campus life and familiarize the student with the services available through HEOP and Pratt Institute. Attendance is mandatory for all students accepted into the Arthur O. Eve Higher Education Opportunity Program.​
During the Summer Enrichment Program, students will take a variety of non-credit bearing courses that introduces students to topics and skills they will experience during Foundation year, and will participate in academic resource workshops. Some of the topics covered are:
Fundamentals of Art & Culture (Art History)
Fundamentals of Space, Form, and Process (3-D Design)
Fundamentals of Time and Movement (4-D Design)
Fundamentals of English & Writing
Fundamentals of Drawing (Drawing/Sketching)
Fundamentals of Color (LCD) (if applicable)
Fundamentals of Architectural Survey (if applicable)
Fundamentals of Fashion Fundamentals (if applicable)
Time Management & Study Skills with the Learning/Access Center (L/AC)
Research & Resource with the Library
Students are also assigned a Peer Mentor (HEOP upper-class student) and a Personal Librarian to assist in their college transition and academic performance. The Summer Enrichment Program is the first step towards building a support network and skills that will last for their Pratt academic career and beyond.
The cost of the HEOP summer program is supported in part by the New York State Education Department and Pratt Institute covering items such as room & board, art supplies, and books. Students are responsible for their food, cooking utensils, linens, and personal toiletries.