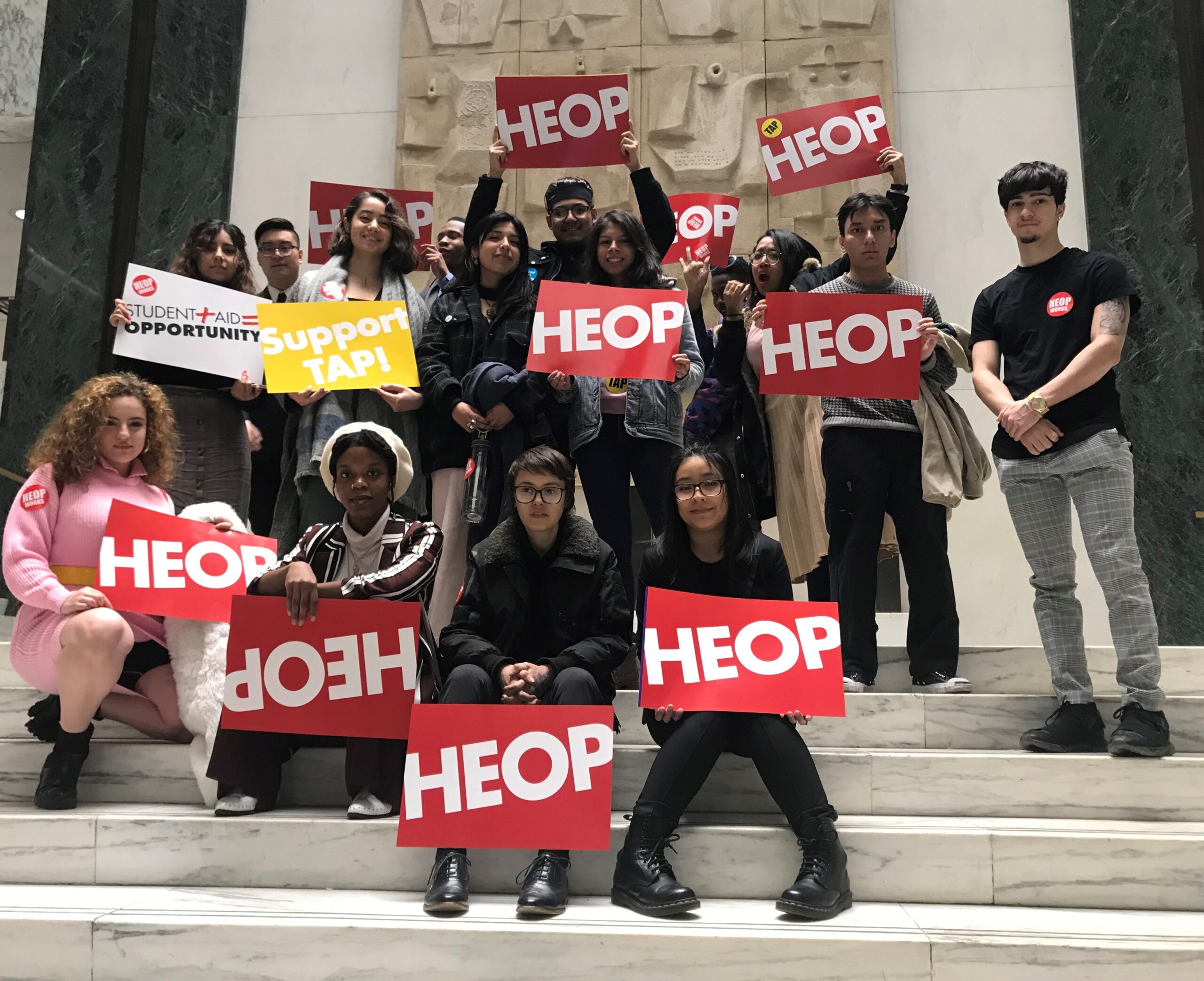 Support Services
Pratt's HEOP students have access to numerous benefits and support services provided by both the State Education Department and by the Institute itself. Included among these services are:
Academic Support Services
HEOP Counselor

Students are assigned a personal counselor who provides academic strategies, financial aid guidance, professional exploration, and assists with personal concerns.

Academic Counseling

In addition to Undergraduate Advisement services, students receive academic advisement and strategies of reduced course load as needed. Students are also given an extra year of eligibility to graduate.

Personal/Social Development

Adjustment to college life often presents many new problems for first-year students. The HEOP Counselor helps students develop their self-confidence, identity, and a positive learning attitude. Students can gain additional social and personal development support through Student Involvement, The Counseling Center, and Health Services.

Career Counseling

In addition to the Center for Career and Professional Development services, the HEOP Counselor will assist students in making career choices. Career counseling will help students in selecting the necessary courses to prepare them for employment or postgraduate study.

Tutoring

HEOP provides students with professional tutors, and study skill services aimed to assist in successful course completion. Tutoring is available to all HEOP students throughout the academic year and conducted in an individual or group setting. Tutoring is a mandatory requirement for all students whose grade point average falls below a 2.0.  Additional tutorial services are available at the Learning/Access Center, and the Writing and Tutorial Center.
Financial Support
Financial Aid Counseling

HEOP counselors assist students when they fill out financial aid forms to ensure that it is complete, accurate, and on time. They can provide critical information and technical assistance.

Financial Awards

HEOP students are eligible to receive financial support for five years of enrollment and generally receive monies from the following sources:
Federal/State Grants and Loans: PELL Grant; Supplemental Educational Opportunity Grant (SEOG); TAP Grant; Federal Work-Study; Federal Stafford Loan
HEOP Grants: State HEOP Tuition Grant; Pratt HEOP Tuition Grant; Semester Supply AllowanceIn addition to the support provided by HEOP, students can contact the Office of Financial Aid.
Additional Services
Athletics, Intramurals and Recreation
Campus Ministry
Career Services
Learning/Access Center
Health and Counseling Services
Residential Life
Student Activities