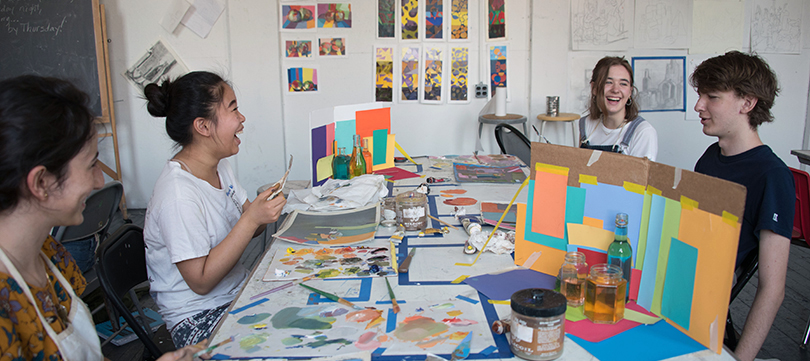 The CCPD has a collection of valuable resources on numerous career and professional development subjects. We are currently undergoing a project to find the best ways to share these resources with our community. For now, you can access our guides, list of outside websites, organizations, and other industry resources, and some other additional information through our CCPD Resources Drive Folder.
CCPD YouTube
The CCPD has hosted a number of recorded events and webinars over the years that can be viewed on the CCPD YouTube Channel.
Newsletter
The CCPD newsletter is sent to students and alumni twice a month through the Handshake system. Throughout the semester, we deliver a curated list of high-quality opportunities relevant to the Pratt community that includes announcements for fellowships, open calls, residencies, scholarships, competitions, and industry news.
Social Media
Follow @PrattCCPD on Instagram to get the most up-to-date information about all our programs and services, resources, and industry related news.