Handshake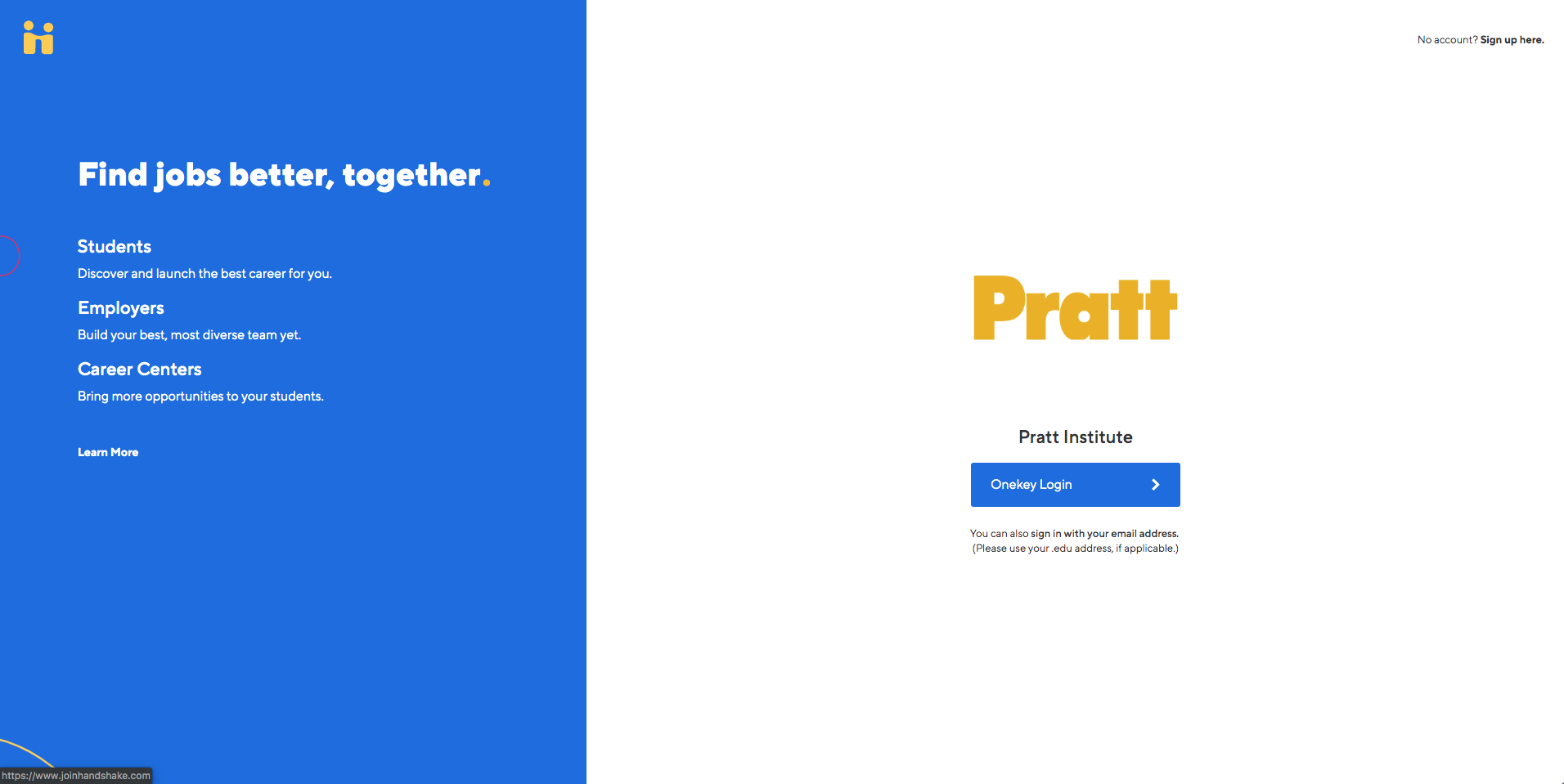 Handshake is the go-to resource for students and alumni seeking employment, be it an internship, full or part time staff position, freelance work or volunteer positions. Employers from all industries and around the world seeking Pratt talent post thousands of opportunities each year. Whether you are starting out as a young professional or have years of experience and are planning a career transition, Handshake is your best bet for finding relevant opportunities. All students and alumni are granted access to Handshake for life.
---
Portfolios.pratt.edu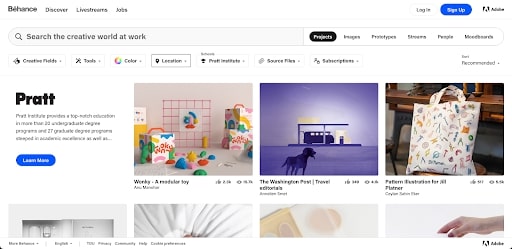 The Bēhance platform gives Pratt students and alumni the opportunity to showcase their creative talent to the world. With the powerful tools built into Bēhance, the Pratt community can create a digital portfolio under the Pratt brand reaching a worldwide audience of industry professionals and creative recruiters.
Connect your Project to the Pratt search
If you'd like to sync Projects with your school's Search Page, start by logging into Behance, visiting your profile page, and editing a project. In the Project Editor, click "Settings" and then the "Add Co-owners, credits, and More" link in the popup. In the following popup click "Discoverability" and under "Companies, Brands, and Schools" type Pratt Institute to tag the school. Click "Done" and then "Update Project" on the previous popup.
---
On-Campus Recruiting Events
The CCPD hosts dozens of events where students and alumni can network with industry professionals and meet potential employers. In addition to career and opportunity fairs, individual employers like Apple, Nike, Sony, David Yurman, and others host on-campus visits to present information sessions, review portfolios, recruit students and alumni, and conduct on-campus job interviews. Recruitment events are announced through our bi-weekly newsletter sent out through Handshake. Stay up to date with our events by regularly checking Handshake and Engage.