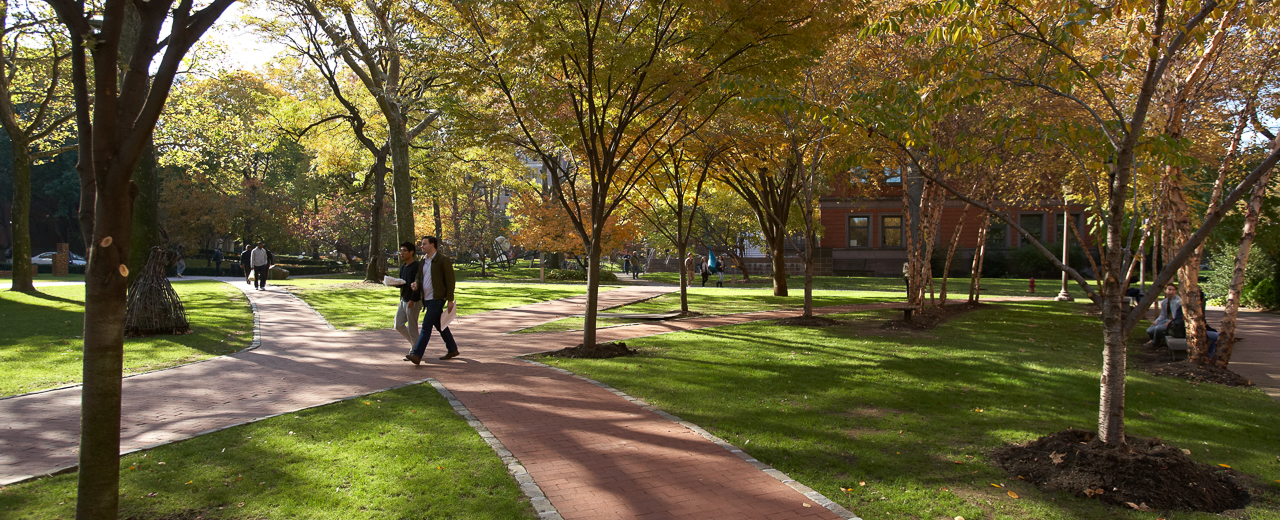 Pratt Institute educates undergraduate, graduate and continuing / professional studies students in art, architecture, and design. Every school and department on campus has designed its curriculum to ensure that we are fulfilling our mission:
. . . to educate artists and creative professionals to be responsible contributors to society. Pratt seeks to instill in all graduates aesthetic judgment, professional knowledge, collaborative skills, and technical expertise. With a firm grounding in the liberal arts and sciences, a Pratt education blends theory with creative application in preparing graduates to become leaders in their professions. Pratt enrolls a diverse group of highly talented and dedicated students, challenging them to achieve their full potential.
Here we highlight and link to more detailed information on specific aspects of Pratt's curriculum across schools and departments.
Undergraduate Education At Pratt
Pratt undergraduates come to the Institute from our own Brooklyn / New York City community, from around the country and around the world. Ours is a diverse and inclusive community, and we are committed—every day—to helping all of our students thrive during their years at Pratt.
Pratt undergraduates pursue one of 22 degree programs: the AAS, AOS, or BFA in the School of Art, or perhaps a dual undergraduate / graduate degree in Art and Design Education; a BFA or BID in the School of Design; a BA in the School of Liberal Arts and Sciences; a BArch, BS, BPS or AAS in the School of Architecture.
Across all of these undergraduate degrees, students' work in their major field of study is complemented by a general education curriculum that teaches broad knowledge and skills outside that discipline.
Interdisciplinary studies are increasingly encouraged and supported at Pratt, and students have many opportunities to learn both within the classroom and outside it—through study abroad, internships, community-engaged classes, and other forms of experiential learning.
A wide range of minors offer students the chance to complement their major with focused engagement in another area, while Individual Study courses provide students the opportunity to individualize their curriculum and design their own courses with faculty mentors.
A new initiative that will launch in fall 2018, The Pratt integrative courses are designed as interdisciplinary explorations of a wide range of possible content, putting into practice multiple ways of thinking and ways of making. Students will acquire and integrate skills and competencies from both studio and general education classes, recombining them in novel and unexpected ways that test, challenge, and expand their creative/critical capacities.
Pratt Integrative Courses, along with elective courses that cross disciplinary boundaries and that are offered through departments, also allow students to explore themes and topics beyond the confines of their disciplinary majors. Students can delve deeply into areas of research and practice that involve different areas and fields, and work with students in other departments on creative/critical and collaborative projects.
International Study
Study abroad is a powerful way for students to further their learning in their major field of study, and to gain many of the skills that will prepare them to thrive in our global society.
Some students participate in programs that last a full semester, some take summer programs that last a month or less, and some take courses on campus that include within them short trips—a few intense days—to a site abroad.
Learn more about the range of Pratt's study abroad program.
Graduate Study At Pratt
Pratt's 27 graduate programs provide an academic home for students from Brooklyn and New York City, from around the country and around the world.
Graduate students at Pratt seek opportunities to enhance their scholarly and creative pursuits. An example includes the Graduate Student Engagement Fund (GSEF) that supports the professional, scholarly development and advancement of graduate students, providing funds for creative/scholarly projects put forward by groups or individuals that promise to benefit the students who propose the projects and—through events and publications to make this work more broadly available—the larger Pratt community.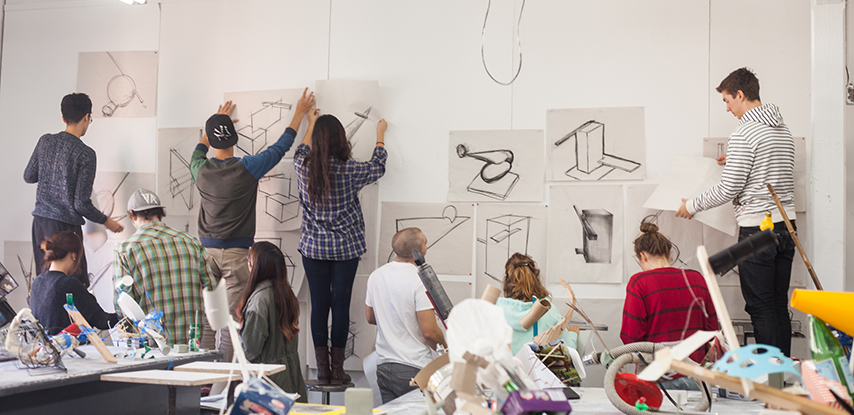 Continuing And Professional Studies
Pratt's School of Continuing and Professional Studies (SCPS) serves the lifelong learning needs of nontraditional students through high-quality credit and non-credit programs and courses in art and design, photography, digital design, perfumery, and more, for educational advancement, career change, and enrichment.
Student Life
All students at Pratt can participate in curricular and non-curricular opportunities through a variety of pathways. The Office of Student Affairs is a critical partner with the office of the Provost and the coordination of activities throughout a students' career at Pratt.
Accreditation
Pratt Institute is a coeducational undergraduate and graduate institution chartered and empowered to confer academic degrees by the State of New York. Read more.
The degrees and for-credit certificates conferred are registered with the New York State Department of Education (NYSED).
Pratt is accredited by the Middle States Commission on Higher Education (MSCHE), 3624 Market Street, 2nd floor west, Philadelphia, PA 19104, telephone: 267.284.5000, email: info@msche.org. The Commission on Higher Education is an institutional accrediting agency recognized by the U.S. Secretary of Education and the Commission on Recognition of Postsecondary Accreditation.
The School of Architecture's B.ARCH. and M.ARCH. in Architecture programs are accredited by the National Architectural Accrediting Board (NAAB).
The M.S. in Library and Information Science program is accredited by the Committee on Accreditation of the American Library Association (ALA).
The M.P.S. in Art Therapy program is approved by the Education Approval Board of the American Art Therapy Association (AATA) and the M.S. in Dance/Movement Therapy program is approved by the American Dance Therapy Association (ADTA).


The B.F.A. in Interior Design program is accredited by the Council for Interior Design Accreditation (CIDA).
Programs in Art and Design Education (B.F.A, B.F.A/M.S., M.S., AdvCert) and M.S. in Library and Information Science Media Specialists (LMS) are accredited by the Council for the Accreditation of Educator Preparation (CAEP).
The M.S. in Facilities Management program is accredited by the FM Accreditation Commission of the International Facilities Management Association (IFMA) and the M.S. in City and Regional Planning program is accredited by the Planning Accreditation Board.