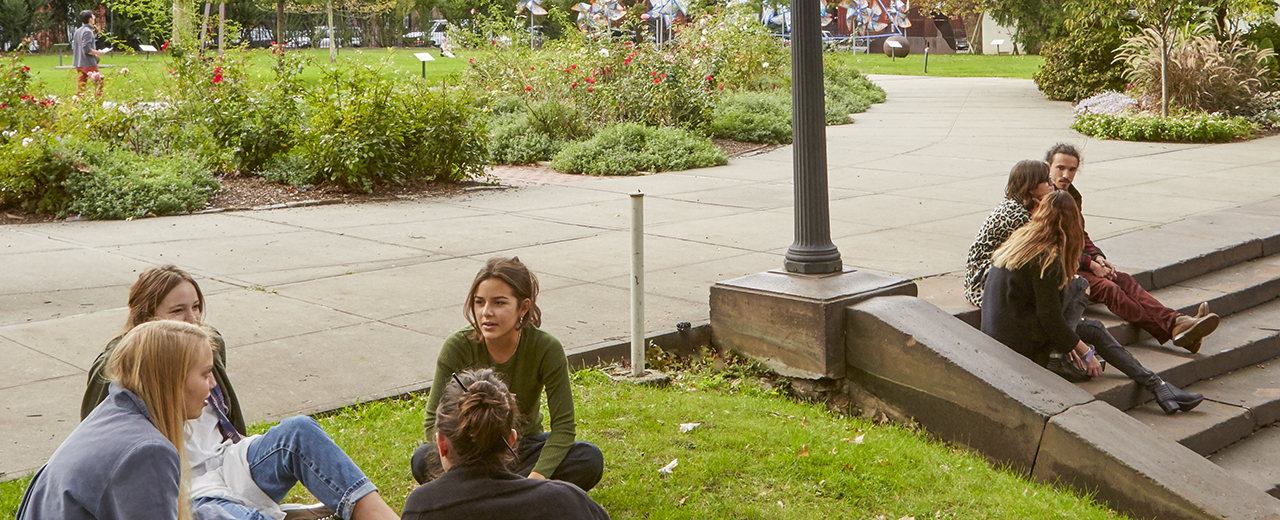 The following approximate costs are in effect at the time of publication. They are subject to change by action of the Board of Trustees. The Institute reserves the right to change regulations at any time without prior notice. It also reserves the right to change tuition and fees as necessary. Tuition and fees are payable in full at the time of registration.
The amounts listed below are standard figures used for budgeting purposes and eligibility for need-based financial aid for the academic year. Your actual bill will differ from these estimates depending on how you register.
Please see 2023-2024 Tuition by Program below.
You will add the following amounts to determine your estimated expenses for year one of your program:
Please note that tuition and fees, housing (for on-campus residents) and board (for students with meal plans) are the only costs that are paid directly to Pratt Institute. Books and supplies and living expenses will vary for each student and are estimates only.
Individual credit costs and detailed fees may be found at 2023-2024 Graduate Tuition and Fees
Please Note:
2023-2024 Tuition per credit is $2,058.00 for all Graduate programs except School of Information, which is $1671.00per credit (see your specific program's cost of attendance above). This is the most recent data available.
Estimated cost of living provides an average 9-month budget for full time students (9 credits or more per semester), or part time students (8 credits or less per semester).
Please add the above required fees, estimated cost of living, and year one tuition to see your total year one estimated cost.
These figures are for planning purposes only and may differ from your bill depending on course registration and lifestyle.
Financial Questions?
---
---