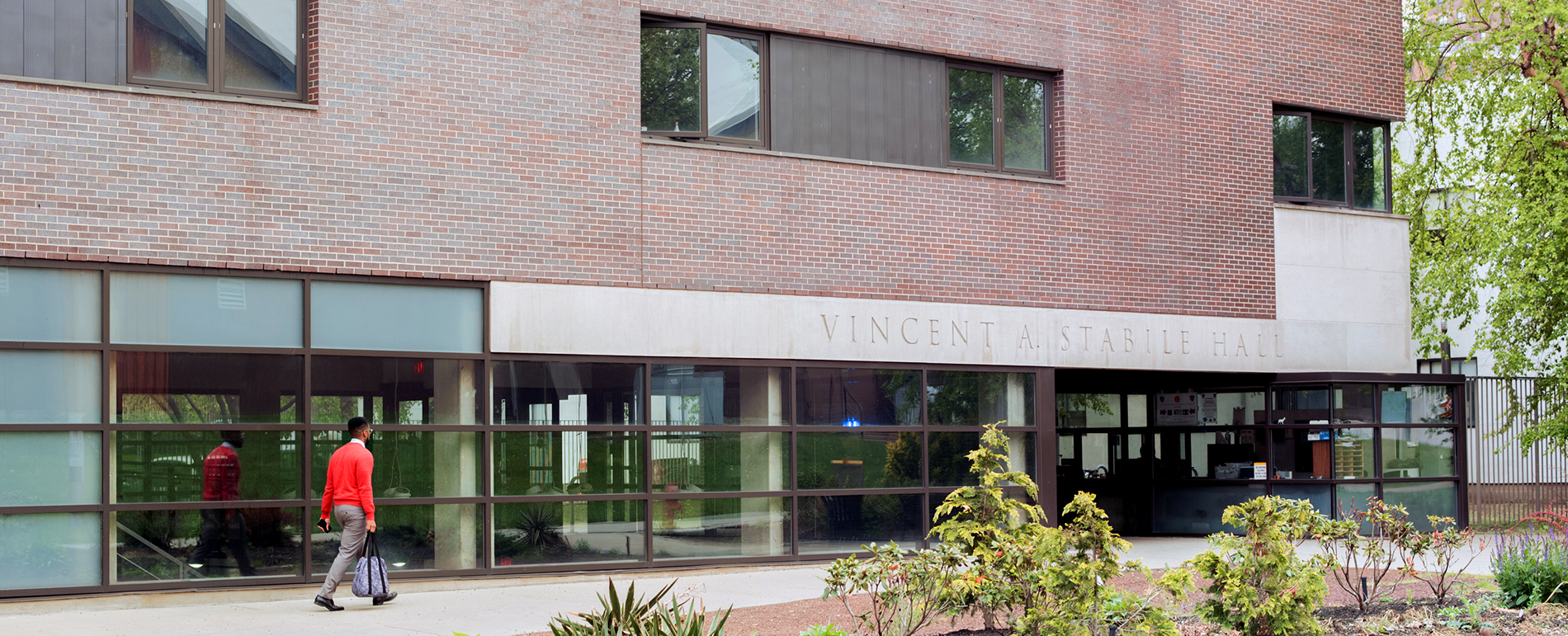 Choosing a college should be based on the quality and reputation of the program rather than on finances. We understand, however, many families face financial concerns when choosing a highly regarded college such as Pratt Institute. We are committed to providing sufficient financial assistance to make the cost more affordable. This is directly reflected by our commitment where annually between 75-80% of our students receive institutional scholarships and grants each year.
Upon admission, all admitted graduate students are considered for renewable graduate scholarships.
Students are encouraged to take an active role in understanding the financial aid process and eligibility requirements while working with their SFS Counselor. SFS Counselors are available via phone, email, and appointment.
Deadline for filing current year's FAFSA: June 30
The online FAFSA form must be submitted by midnight Central time (CT) on June 30.
Free Application for Federal Student Aid (FAFSA): school code is 002798

Please note you can start to apply for next year's FAFSA on October 1. If you have not filed your taxes, you should complete the FAFSA using estimated information and correct the data once you have filed (please note, however, that awards are estimates until complete information is received). Students who did not apply for financial aid by the deadline but still wish to be considered for federal student loans should still complete the FAFSA application.
To be considered for financial assistance, new graduate students must submit the Free Application for Federal Student Aid (FAFSA) to the Department of Education Federal Student Aid Programs (FAFSA® Application | Federal Student Aid or call 1.800.433.3243). The FAFSA application may be accessed on our website. Do not submit more than one application! The FAFSA should be submitted no later than October 1 if the student wishes to be advised of aid in a timely fashion. A FAFSA filed after October 1 will delay the awarding of financial aid and may jeopardize the student's eligibility for Pratt grants or scholarships.
Students are automatically considered for financial aid after an admissions decision has been made and their FAFSA information has been received by Pratt. If requested and required by the federal government, other documents such as federal tax returns, are due at Student Financial Services by June 1. After financial need has been established and adequate funds are available, an aid "package" will be granted. Outside awards that might be forthcoming are taken into consideration when Institutional Aid is offered. It is the responsibility of the student and/or family to notify the Office of Student Financial Services of any outside awards.
These outside awards may reduce or change the student's original award package from the Institute. A student's financial aid package may include a Federal Direct Subsidized/Unsubsidized Loan and/or Grad PLUS Loan.