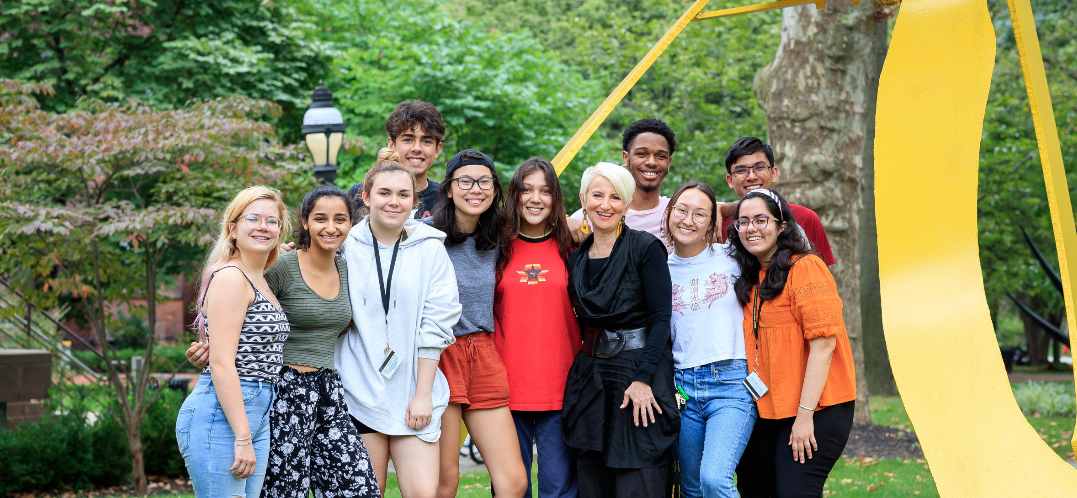 Welcome to Pratt Institute!
Thank you for visiting our Online Enrollment Package for new graduate students. If you have recently deposited, see our next section on Pratt Email and Onekey to learn how you will enter our system, followed by the next steps to complete in preparation for your studies.
If you are a deferred student beginning your enrollment preparation once again, we are excited to continue this process with you! Please make sure you've also taken all necessary steps to prepare for enrollment below. If you have any questions, or if your plans have changed, please get in touch with us at admissions@pratt.edu.
---
Next Steps
​Receive your Pratt Email and Onekey
You will receive an email from onekey@pratt.edu with your Pratt email address and OneKey login and ID shortly after submitting your deposit, which enables you to access the OnePratt portal located at https://one.pratt.edu/s/. Make sure you change your password to something you will remember once you sign up for email at one.pratt.edu. Write down your new password. You will begin receiving email from Pratt at your Pratt email account, and you are responsible for checking that account regularly. You will receive orientation information there as well as other information on billing, etc. If you change your password and then do not remember it, you must contact the help desk at 718.636.3765 or services@pratt.edu.
---
Items to Submit – All Students
---
International Students Only
As an international student, you will have additional steps below related to your enrollment:
PROTECT YOURSELF AGAINST FINANCIAL SCAMS
---
General Information
See Pratt's response to COVID-19 at our Back to Pratt site.
---
Haven't deposited yet?
Please visit our Accepted Graduate Students page.