Welcome to Pratt Institute's Resilience, Wellness and Well-Being Project
We are dedicated to creating a culture where the entire Pratt community can flourish and thrive.
Together, students will gain the creative and life skills that build meaning and engagement during their time at Pratt and after graduation. We are Pratt for life!  We are a campus of thriving students, relentlessly curious, civically engaged, academically and socially supported, and accountable to our commitment to diversity, equity and inclusion. All of which is inspired by our Institute Strategic Plan.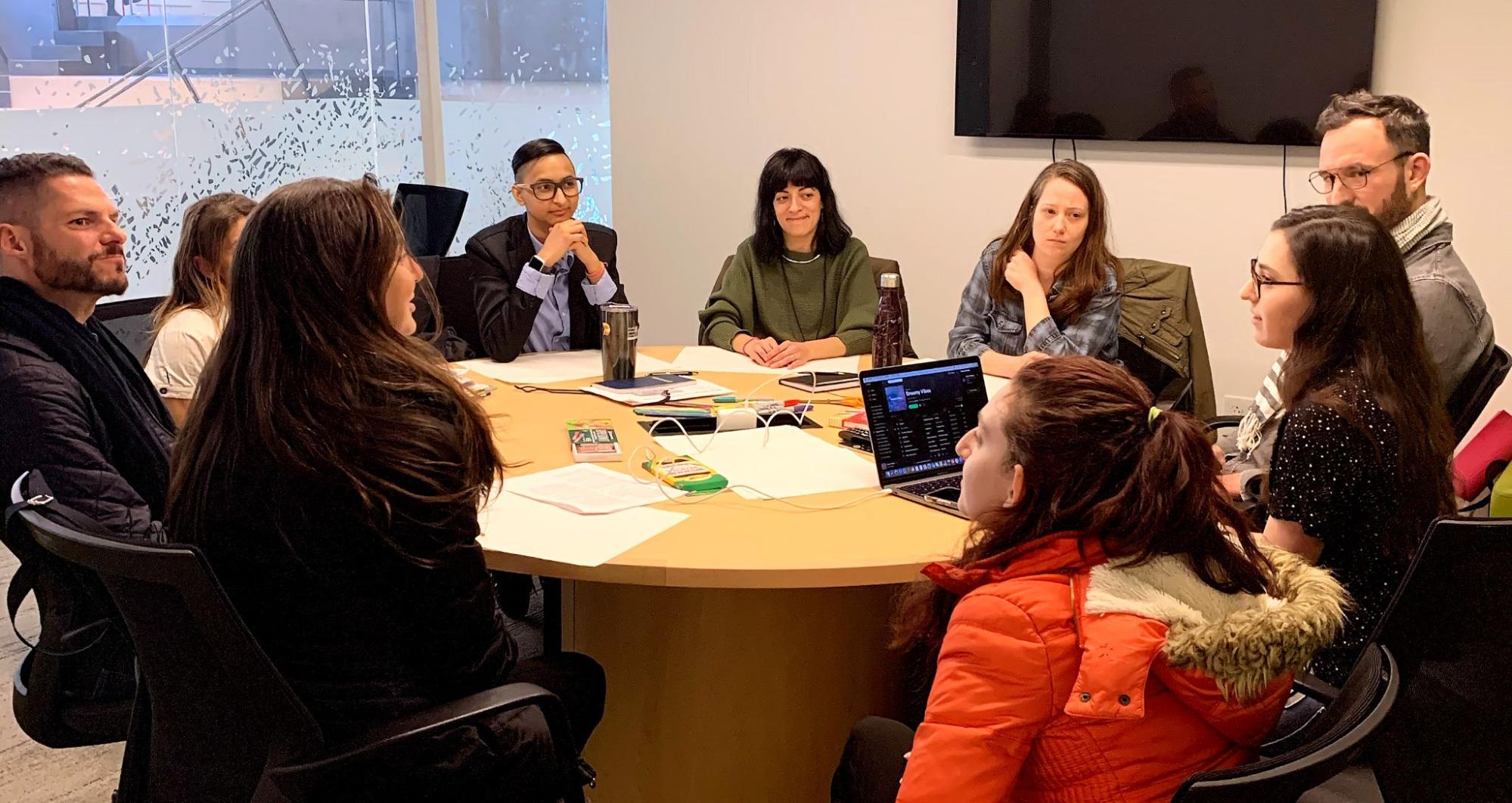 What Is Resilience, Wellness, And Well-being At Pratt?
Resilience, Wellness, and Well-being (RWW) is dedicated to creating a culture where the entire Pratt community can flourish and thrive through our focus on connection, engagement, support, and well-being.
RWW highlights departmental programs and the cross institute leadership that provides the inspiration and support for existing and new initiatives, and serves as a resource for everyone seeking to improve individual and community resilience, wellness and well-being. We are here to be a resource for students, staff, and faculty to check in on their mental health and overall well-being in order to succeed inside and outside of Pratt life.To help you better understand our ideals, below is an explanation to better define our road map to positive, healthy success. You will also find a list of our suggested pathways to build Connection, Engagement, Support, and Well-Being at Pratt Institute. For each pathway, click on the links to know more.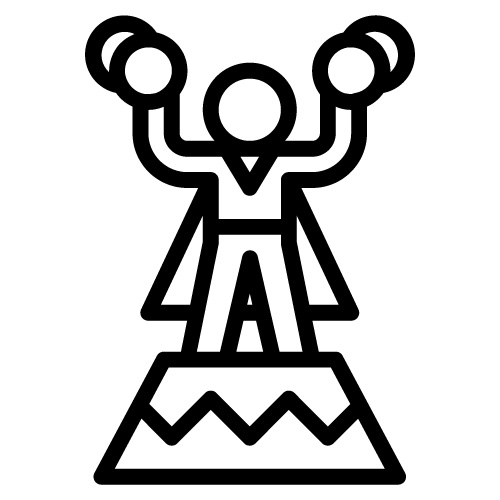 Resilience
What does it mean to be resilient? Resilience is the measurement of a person's ability to cope with difficulties and recover from hard circumstances—to navigate adversity and grow through life challenges. Resilience is essential in all aspects of our lives. You can build resilience by working to recognize your strengths and using mindfulness tools to adapt in times of stress or upheaval. Resilience is about bouncing back, and emphasizes failure or disappointment as an opportunity for personal growth. This includes learned optimism, character growth, and establishing good relationships.
Suggested Pathways:
Learning/Access Center: The LAC is a great resource for accessing academic coaching toward your academic success. Services include receiving accommodations for disabilities, help with time management and tutoring.
Financial Services and Emergency Funding: The Office of Student Financial Services provides financial resources to help students succeed at Pratt. Resources include federal, state, institutional aid and scholarship programs. Other financial assistance includes merit and need-based aid such as scholarships, grants, loans, student employment, and tuition management programs.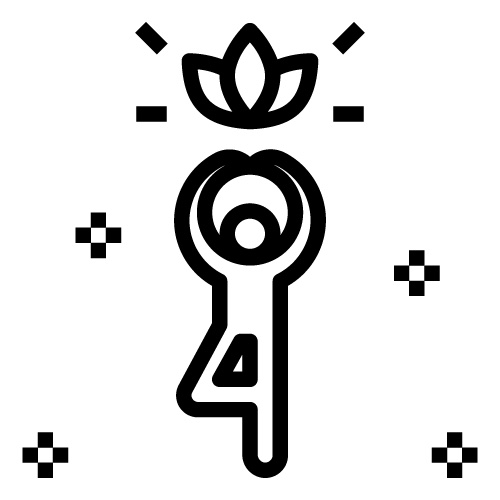 Wellness
Wellness describes the insight gained and actions taken in pursuit of optimal health (social, physical, emotional, spiritual, etc). Think of wellness as a journey of acquiring knowledge and shifting behaviors, and not as a state defined by the presence or absence of disease or illness. Wellness includes physical fitness, good sleep habits, healthy living and healthy eating. It also includes good interpersonal communication, deep listening, building compassion and empathy.
Suggested Pathways:
Clubs & Organizations: try joining some of these organizations at Pratt to build your Pratt community.
Pratt Fitness, Wellness and Recreation: Know the latest on facility availability, and program offerings by downloading the Pratt Recreation app on The App Store and Google Play. Includes information on wellness, fitness, intramural sports, club sports, varsity sport schedules, and more. Be in the know for events and programs offered through Pratt Recreation!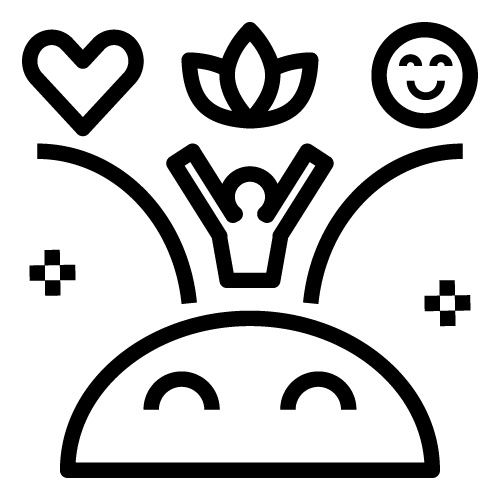 Well-being
Well-being can be defined as one's level of contentment with their present life circumstances. Programs and services on campus that focus on well-being hope to produce positive emotions and a sense of fulfillment. This is stressed through the statement of balancing a healthy workflow as a student with a healthy state of being as a person. Well-being is about judging life through a more positive lens to feel better throughout your day-to-day life. This includes experiencing positive emotions and engagement in and outside of school, developing growth mindsets, practicing mindfulness and contemplative practices and developing meaningful relationships.
Suggested Pathways:
The Counseling Center: Visit the Counseling Center for more information on how to receive help for your mental well-being. You can also find resources on assault and suicide prevention.
Health Services: Reach out, or stop by the Health Services office with any health concerns. The nurses and admins can offer support and or consultations for any of your health related questions
Mindful Pratt: Explore the Contemplative Drop-In Practices here at Pratt. Facilitators from across Pratt lead meditation practices in creativity, mantra, mindfulness, and more.
Meditation Incubator: A 10-week co-curricular course on meditation as a tool for life planning and stress management offered live or self-directed. Sign ups happen at the beginning of the Fall and Spring semesters.
Additional Pathways
For a list of other resources at Pratt such as access to housing and public safety, please visit the Student Support Services for a wider list of options!
Find out about ways to participate in the Pratt community with Student Involvement.
Explore more that RWW has to offer by exploring the tabs on the left:

Events and Support Groups: List of support groups such as Clean Cats and Students of Color and Allies Group.
Resources: List of resources for students such as 10% Happier Coronavirus Sanity Guide and Tips for Maintaining a Creative Practice at Home.
Resilience, Wellness, and Well-being Council: A student affairs council with membership across the institute creating new resources, hosting regular conversations, and looking for ways to involve the full Pratt community in the discussion of well-being.
APPOINTMENTS
Schedule a 1×1 appointment with staff of the Resilience, Wellness, and Well-being Center through Starfish. We currently offer two types of appointments:
Health Coaching with Jasmine Cuffie – Eating well, Sleeping well, Moving well, Living well
Resilience and Positive Change with Sam Harvey – Mindfulness and Stress Management , Resilience and Positive Change
GUIDED LEARNING
Prioritize self-understanding and identify your strengths.
VIA Character Strengths is a self-guided strengths assessment to help learners understand how their strengths can be harnessed to improve their wellbeing.
Visit Truity and try taking a personality test such as the Enneagram, TypeFinder, and Big Five.
You can also try the Myers-Briggs Type Indicator or the Clifton Strengths assessment. Schedule a career directions or strategy appointment by contacting:
Carl Fengler at cfengler@pratt.edu or Mackenzie Adriance at madrianc@pratt.edu to discuss further.
We are Pratt for life! We are a campus of thriving students, relentlessly curious, civically engaged, academically and socially supported, and accountable to our commitment to diversity, equity and inclusion. All of which is inspired by our Institute Strategic Plan which you can learn more about by visiting Resilience, Wellness, And Well-Being Council. Need help getting started?
Contact us at rww@pratt.edu