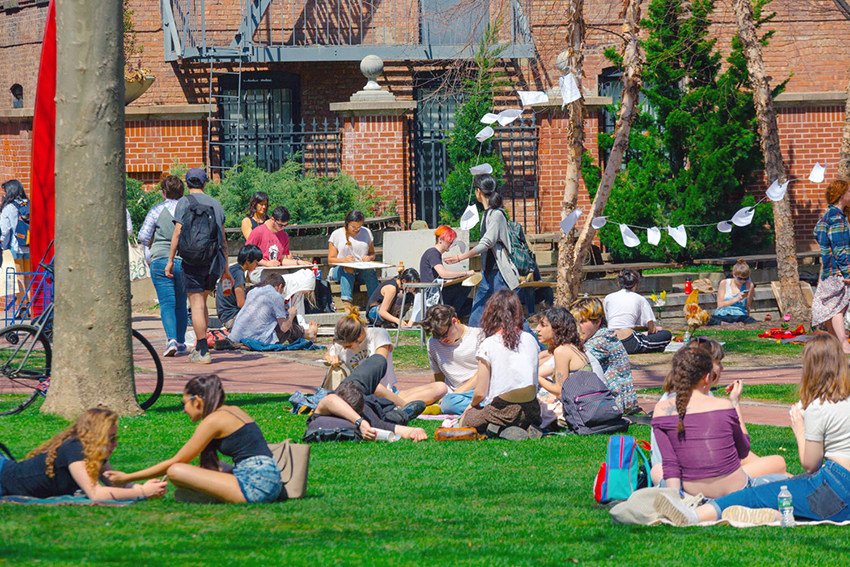 The Office of the Student Advocate and Care Coordinator (SACC) works to help students overcome obstacles that stand in the way of personal and academic success at Pratt Institute. The SACC is responsible for supporting students in crisis and resolving student concerns. The SACC provides coordination of care with student campus resources including the Learning/Access Center, Counseling Services, and Health Services, and assists in connecting students with community resources. The SACC provides coordination of services and follow-up during and after hospitalization or medical leave of absence, and works closely with parents and other family members to provide information, support and advocacy. The SACC also works to connect students to reporting resources for those students who may have been the victim of harassment, discrimination, or sexual misconduct.
The Student Advocate and Care Coordinator also works closely with staff and faculty to advocate for students for whom personal or medical issues are interfering with academic performance, and staff and faculty may report well-being concerns about students. Staff and faculty are advised to utilize Starfish to communicate concerns.
Confidential reports can also be made directly to the Student Advocate and Care Coordinator or the Care Team by calling 718-399-4546, or studentadvocate@pratt.edu.
Contact:
Martha Cedarholm, FNP
Student Advocate and Care Coordinator
ISC Building Room 202
phone: 718/399-4546 | fax: 718/ 687-5317 | mcedarho@pratt.edu
Students can make a remote or in person appointment with the Student Advocate and Care Coordinator through Starfish;
https://pratt.starfishsolutions.com/starfish-ops/instructor/serviceCatalog.html#/connection/5165/schedule