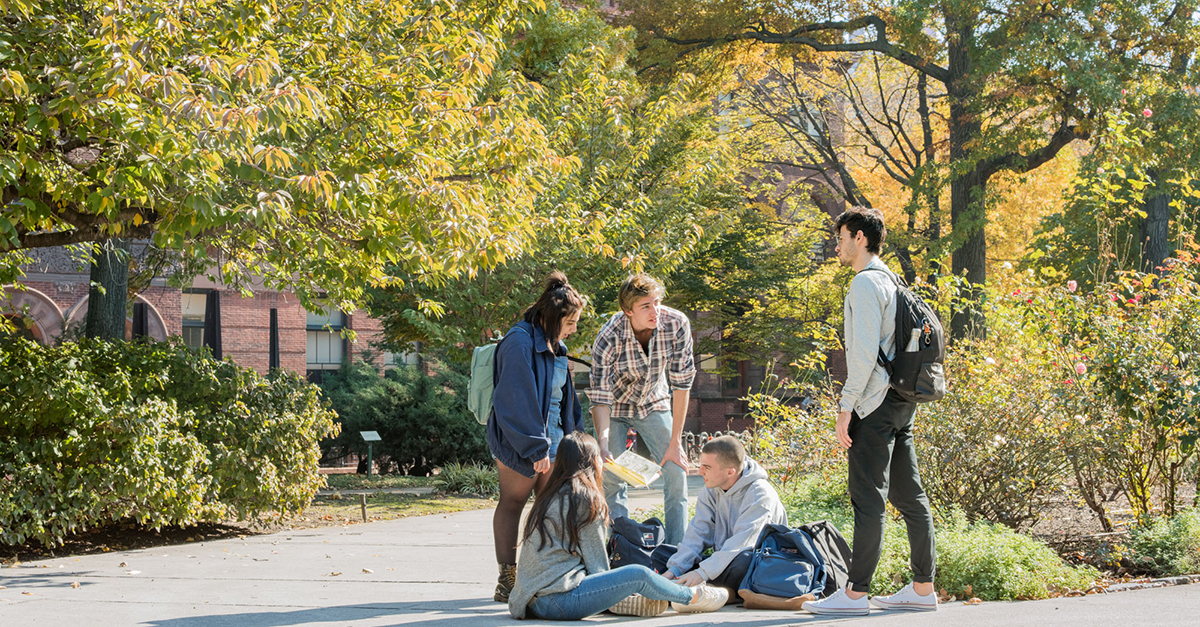 Pratt offers a variety of living options for students. Explore our halls, available options and costs, read our on-campus living guide and learn what amenities await you. All Pratt residence halls are co-ed; male and female residents share the same floors and living community.
Our halls are staffed with professional, paraprofessional and student staff who are available to students who need assistance and to create an environment in the halls that promotes student learning and development, complementing and enhancing the Pratt experience.
Pratt also offers a variety of meal plans to meet the needs of students. Students living in South Campus halls (Emerson Place, Pantas, Stabile, and Esther Lloyd-Jones) are required to select one of our mandatory meal plans. Students in Willoughby and Grand Avenue are able to sign up for optional meal plans.
Living on campus does not meet the needs of all students. To better meet the needs of those students who choose not to live on campus, off-campus resources are available.
The Pratt residential campus is divided into two administrative areas, North Campus and South Campus, each with its own Assistant Director for Residential Life (AD). The South Campus encompasses Emerson Place, Leo J. Pantas, Vincent A. Stabile, and Esther Lloyd-Jones halls. Most first-year students reside in these halls. The North Campus includes Willoughby Hall and Grand Avenue Residence, home to most upper-class students (both new transfer and continuing students) and all graduate students.
The Pratt residential campus is divided into two administrative areas, North Campus and South Campus, each with its own Assistant Director for Residential Life (AD). Each residence hall is staffed by residential life personnel. Each floor in most residence halls has a Resident Advisor (also known as the RA) and every residence hall is supervised by a Hall Director (also known as the HD). Combined and in addition to central office support, each resident student three levels of support and guidance (the AD, the HD and the RA)

The RA is a Residential Life student employee whose primary responsibility is to provide assistance, guidance, and direction to the residents on the floor. The RA's job consists of the following major components: to be a community builder, an informal counselor/helper, a programmer/activities planner, a disciplinarian/limit setter and finally, an administrator of the floor. RAs serve "on duty" in every hall, so that every night and weekend, an RA is available for emergencies and assistance.

The Hall Director is the primary administrator of the residence hall or group of residence halls. HDs work closely with the RAs and the Residence Hall Councils. Hall Directors are full-time masters level professionals.

Assistant Directors are full-time professionals with at least two years experience working in college residence halls and working with college students. They are each responsible for an administrative area of the campus and serve as on-site coordinator for all operations and programmatic functioning of their respective area. In supervising the HDs, they support and coordinate the work that the student staff undertakes and augment the student experience by providing a consistent and supportive presence in the residence hall area. They are the Pratt administrators that students will deal with on a day-to-day basis during their residential experience.