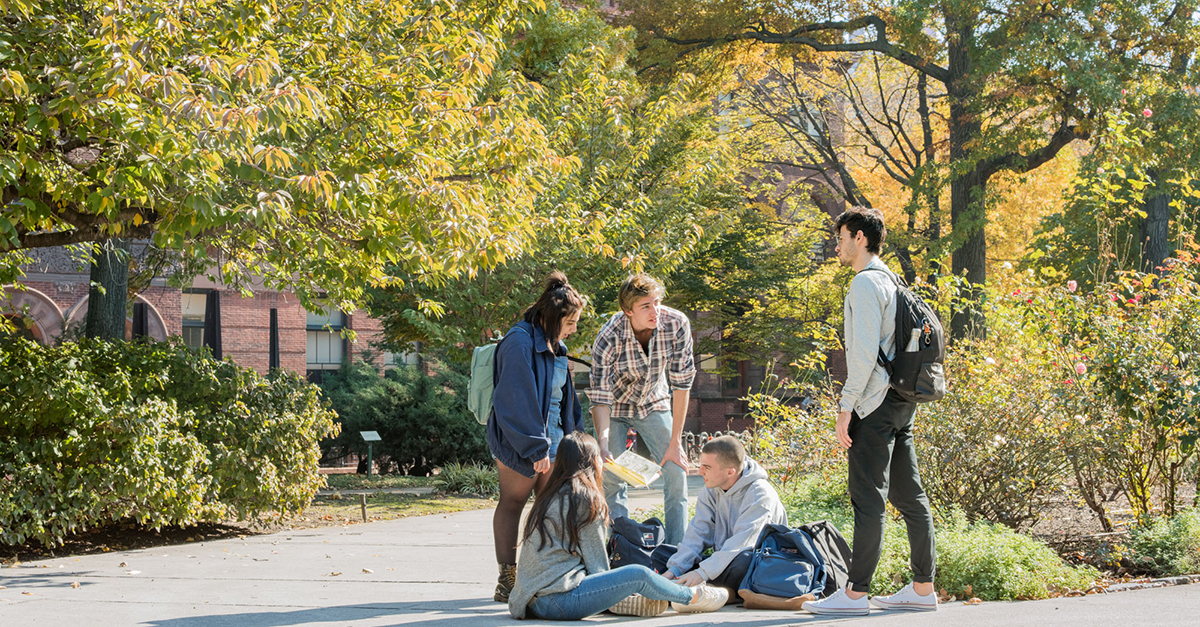 Pratt offers a variety of living options for students. Explore our halls, Learning Communities, Special Interest Communities, available options and costs, read our on-campus living guide and learn what experience awaits you. All Pratt residence halls house residents of all gender identities on each floor. Within each room or suite, however, students are assigned based on their legal gender marker unless they choose Gender Inclusive housing.
A variety of living options exist for students. With few exceptions, students have the opportunity to progress through a variety of increasingly more independent housing options:
The progression of on-campus living exposes students to increasingly more independent housing options. This progression better prepares them for living off-campus either in their upper years at Pratt or after graduation.
All residence hall students are provided with a bed (twin extra-long), a drafting table or desk, a chair, and dresser drawers. In addition, rooms in Stabile, Emerson Place, Esther Lloyd-Jones, and Pantas are furnished with a microwave/refrigerator/freezer unit. Students living in those buildings are required to be on a yearly meal plan. Willoughby, Townhouses, and Grand Avenue residents are provided a refrigerator, stove, and dining table.
All residence halls are equipped with window coverings, 24-hour security guard coverage, and WiFi internet.
Emerson Place, Stabile, and Pantas Hall are air conditioned. Students in Grand Avenue and Willoughby Hall can bring their own through-wall air conditioner. Air conditioners of any kind are not allowed in Esther Lloyd Jones (ELJ) Hall.
Our halls are staffed with professional, paraprofessional and student staff who are available to students who need assistance and to create an environment in the halls that promotes student learning and development, complementing and enhancing the Pratt experience.
Pratt also offers a variety of meal plans to meet the needs of students. Students living in Emerson Place, Pantas, Stabile, and Esther Lloyd-Jones are required to select one of our mandatory meal plans. Students in Willoughby and Grand Avenue are able to sign up for optional meal plans.Living on campus does not meet the needs of all students. To better meet the needs of those students who choose not to live on campus, off-campus resources are available.