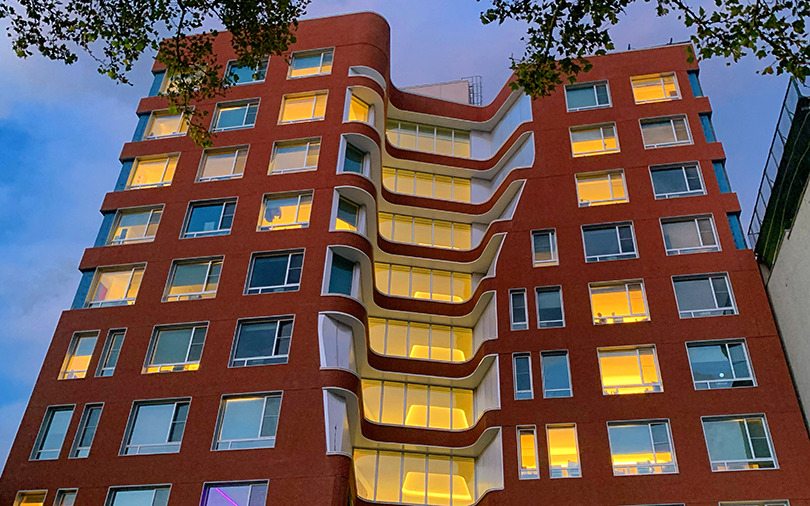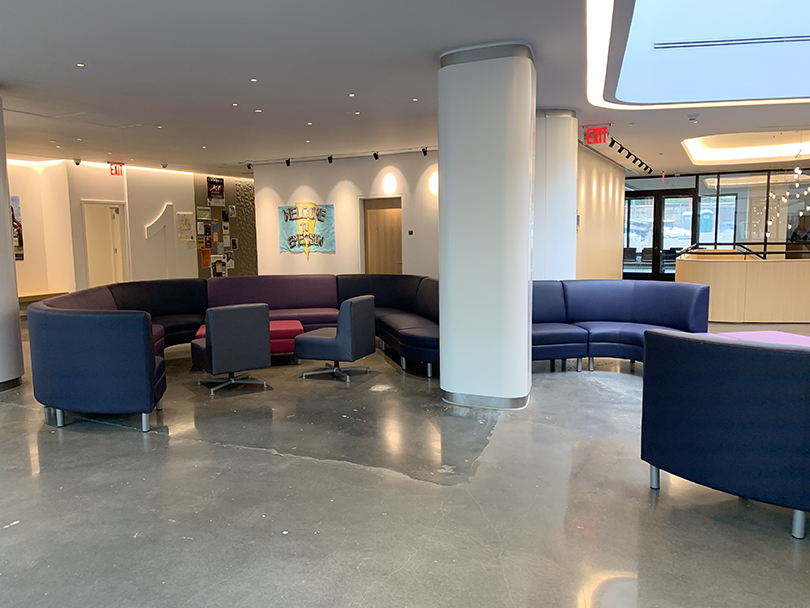 Emerson Place is a 10-story community for first year students and is the newest residence option on campus. Each floor offers 24 students double room accommodation and 9 single use bathroom facilities arranged around a large central floor lounge with kitchenettes and dramatic views of the campus and lower Manhattan.
The building has a large main lounge, student maker space and meeting space on the first floor with laundry and bike storage in the basement. Conveniently located adjacent to the Film and Video building, Emerson expands the Pratt campus east. Emerson is home to Conference Housing in the summer months.
Emerson Place is also home to a Healthy Choices Special Interest Community, and both Art History and First Year English learning communities.
A typical Emerson Place room is approximately 10' x 15'. (For reference, our Extra Long Twin beds, on the floorplan below, are 80" long and 36" wide.)
Each room is provided the standard campus furniture; extra-long twin bed, dresser, desk, chair, and bookshelf. Amenities include basement laundry and WiFi.
Emerson Place residents are required to be on a mandatory meal plan.
View costs.

View Emerson Place Residence Here