Timothy Simonds
Adjunct Associate Professor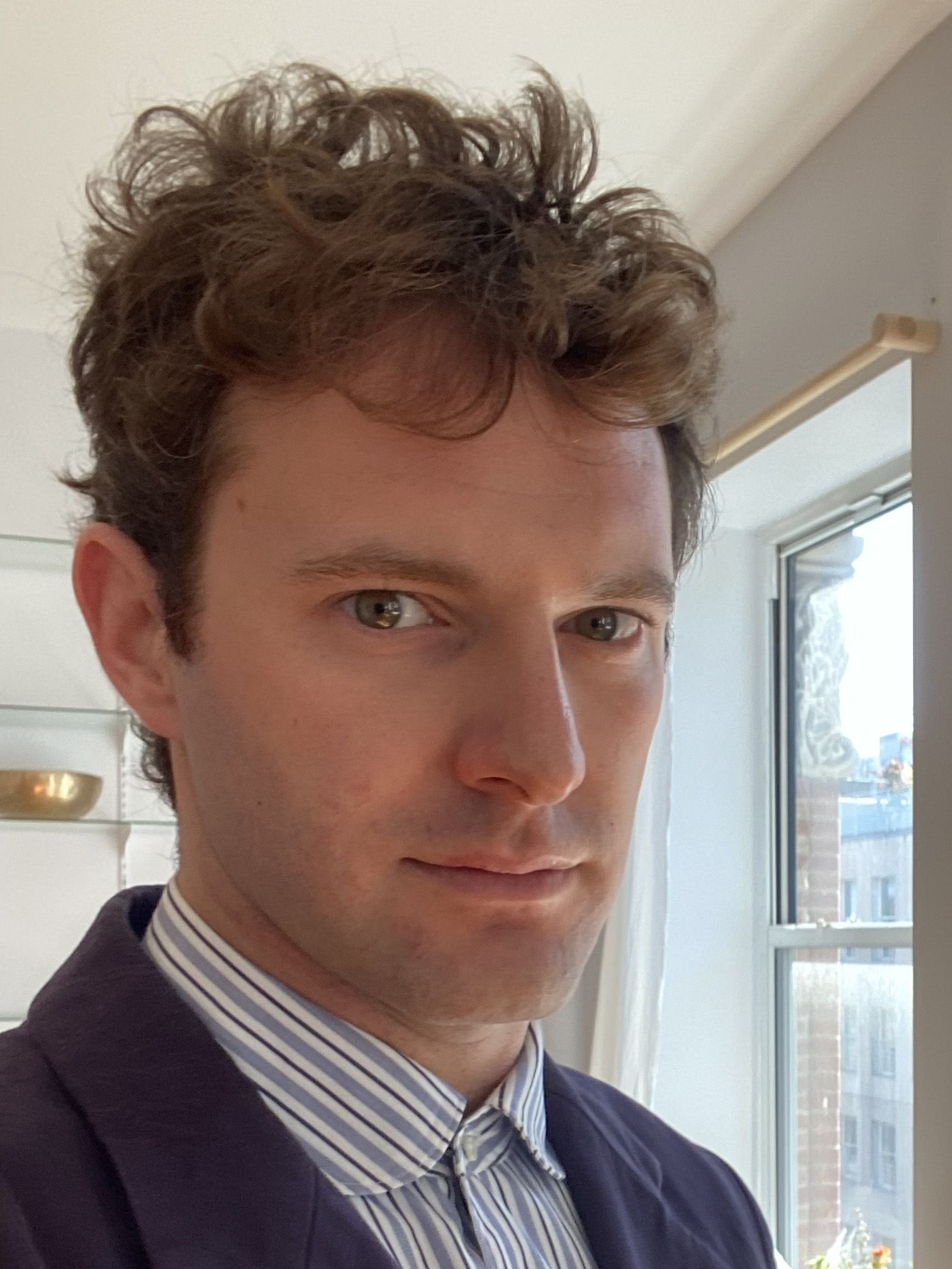 Email

Phone

Website

Pronouns

He/Him/His
Biography
Tim Simonds makes sculptures and performances reflecting on forms of care, control, and communication. He is an artist and an educator, seeing the two practices as intertwined. His work takes the form of diaphanous objects, precarious processes of preserving and tending to organic growth, documents of these activities, and participatory exercises that he leads as performances in person, as broadcasts over the radio, and in print through text and drawing. Amidst his influences is his experience teaching, making him ask questions specific to education—What is teaching as a sound? Where in the body does teaching happen? What would teaching be without the content being taught? And how might these questions lead us not only to a new idea of education, but also new ideas of authority, influence, empathy, grief, and love?
He has taught at Pratt institute since 2013, between the Humanities and Media Studies, Fine Arts and Architecture departments at Pratt. Alongside his time at Pratt he has taught at other institutions including NYU's Steinhardt Studio Art program. Throughout his teaching he has been dedicated to using the practice of writing as a way of breaking the boundaries of a discipline whether that be reworking terms within it, broadening the view of its contexts, or translating across disciplines. In 2017 he co-designed the curriculum for Studio Writing that implemented creative approaches to writing in the studio art curriculum of Fine Arts and coordinated the program from 2020 to 2022. As coordinator he started an annual Studio Writing Conference, inviting visual and multidisciplinary artists to come speak specifically about their relationship to writing.
Tim received an MA in Performance Studies from Brown University and was an artist in residency at Triangle France in 2016. His work has been shown in solo and group exhibitions in galleries, project spaces and institutions including Museo de Arte Carillo Gil, Fall River MoCA, Burlington City Arts, Greene Naftali, Knockdown Center, Cleopatra's, Cathouse Proper, Spencer Brownstone, Special Special and Rond-Point Projects. He's shared his writing in magazines including PIN-UP and through talks and workshops at Yale, Princeton, Brown, Pratt Institute, Pace, Cornell, and Ecole Polytechnique Federale Lausanne. Since 2018 he has collaborated with Aaron Lehman and Emma McCormick-Goodhart on a radio project, called Tongue & Cheek that broadcast regularly on Montez Press Radio and WGXC.
Education
MA, 2013, Performance Studies, Brown University / BA, 2011, Architectural Studies & Performance Studies, Brown University
Publications and Projects
'Teachers Monarchs and a Sound of Teaching,' 2021, at Cathouse Proper, Brooklyn, NY
https://www.cathouseproper.com/tim-simonds-teachers-monarchs
'I said, 'say they,'' 2017, at Rond-Point Projects, Marseille France
https://www.rondpointprojects.org/i-said-say-they-tim-simonds/
'Model Maypoles,' 2019, at Da, Brooklyn NY
https://timsimonds.com/model-maypoles-and-braids/
'In Corners,' 2014/15, at Cathouse Funeral, Brooklyn, NY
http://daviddixon.net/cathouse_funeral/index_tim_simonds.html
Tongue & Cheek, 2018-continuing, broadcast on Montez Press Radio and WGXC, Wave Farm Radio,
https://radio.montezpress.com/#/
https://wavefarm.org/radio/wgxc/schedule/tzzev9
╲╱╲╱╲╱╲╱╲╱╲╱╲╱╲, 2017, Printed with La Platine, Marseille, France
https://www.printedmatter.org/catalog/50951
'Faculty Canon,' 2017, performed at Cathouse Proper, Brooklyn, NY
https://vimeo.com/412075568
'Exquisite Corpse with L'Arche à Marseille,' 2017, Marseille France
https://timsimonds.com/exquisite-corpse-larche/
An Environment Built: Orthorexia and Horizon-line Real-estate, 2017, in PIN UP magazine, https://archive.pinupmagazine.org/articles/essay-tim-simonds-an-environment-built-orthorexia
Phatic Talk: Tim Simonds, interview with Poupeh Missaghi, 2018, Asymptote Journal
https://www.asymptotejournal.com/visual/poupeh-missaghi-tim-simonds-tangles-of-the-intimate-and-the-impersonal/
CV