Monica-Ramon Rios
Adjunct Associate Professor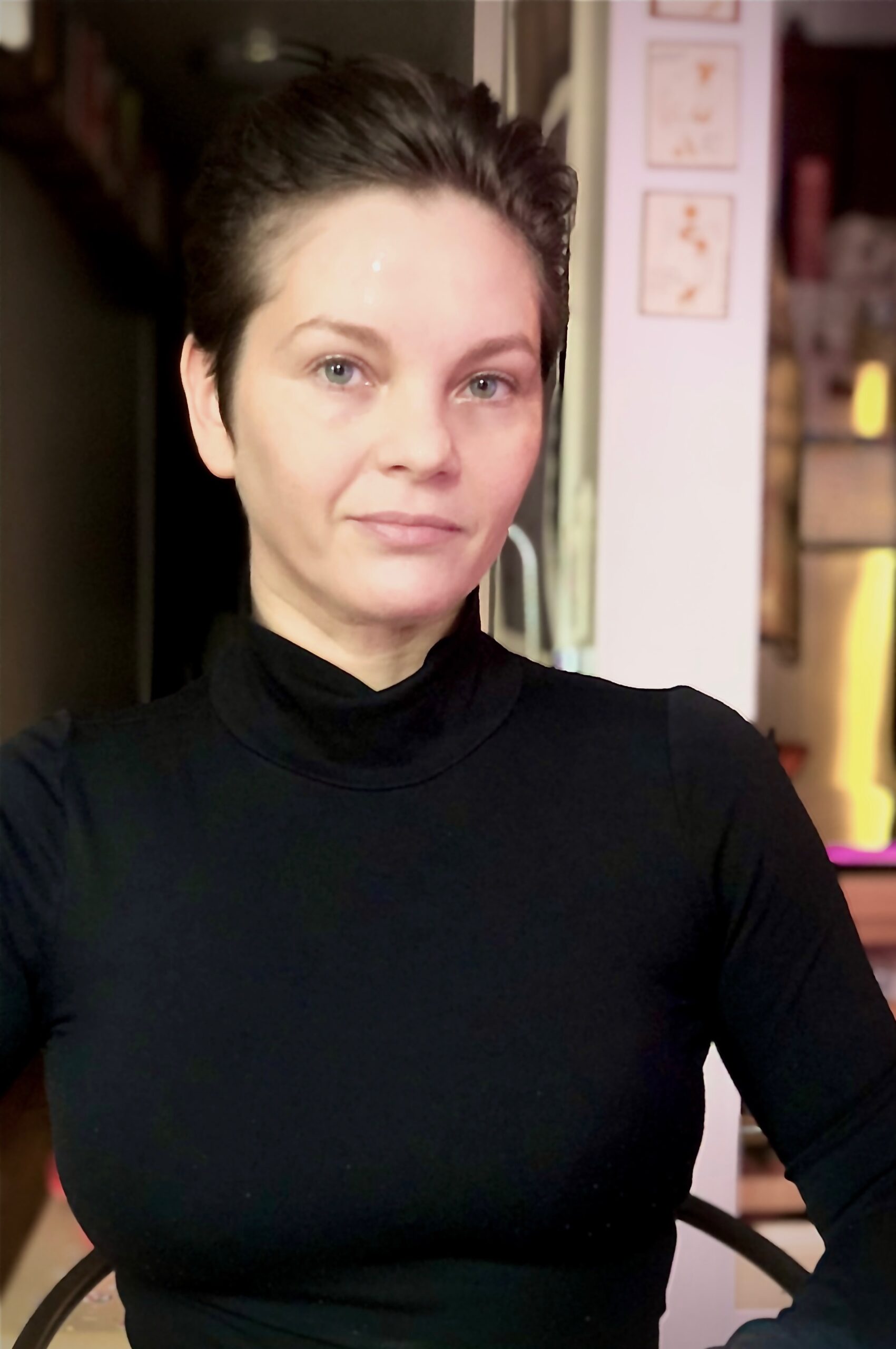 Email

Phone

Websites

Pronouns

They/Them/Their
Biography
Mónica-Ramón Rí­os is a writer, academic, and editor. They've been at Pratt since 2019 and currently they are a Visiting Assistant Professor at HMS. Previously, they were a Visiting Assistant Professor at the Social Sciences and Cultural Studies Department. They teach or have taught courses on screenwriting, critical theory, feminism and queer theory, as well as Latin American culture and language.
Currently, they are completing two books: "Pantalla fantasma" is a scholarly inquiry into how fiction and cinematic technologies mobilized in silent film directed by women in Chile circulated utopian landscapes that took shape in subsequent feminist and queer literature and film. Although the films by Gabriela Bussenius and Rosario Rodríguez disappeared, the book reconstructs their production process and circulation mobilizing tools and strategies of literary fiction to reading archives. "Pantalla fantasma" thus becomes the materialization of a spectral archive, which, in dialogue with Gabriela Mistral's "Poem of Chile," Giuliana Bruno's intertextual archeology, and Saidiya Hartman's critical fabulations, becomes a method of inquiry into a long, albeit forgotten, history of resistance and solidarity between minoritarized subjects. The analysis of this spectral archive, understood as those presences that are merely sensed through traces and errors of archival and visual technologies, captures these directors' precise use of pseudonyms, crossdressing, femme fatales, and melodrama. among others, strategies not yet colonized by male-nationalist-white elites and filmmakers. "Pantalla fantasma" thus models a counterhistory of aesthetic production and traces an-other ethics of collective artistic creation. "Máquina Espía" is the first of a series of three novels that are narrated by machines. When Legión finds out that the Chilean friend who disappeared somewhere in the US's East Coast had been spying on them because of their political affiliations, they set out on a trip to find the Spy. In her inquiries, Legión encounters numerous stories of migration from Latin America to the US, all of which include elements of paranoia, persecution, and disappearance, but also the blueprints of a new life brewing from the knowledge of survivors. Only then can Legión reach their destination. The other two novels of the series are titled "Acuario 77" and "Máquina Bruja."
Before coming to Pratt, Ríos taught at Fordham University and Rutgers University. They also worked at MoMA's Department of Film as a curatorial researcher and programmer. In addition, Ríos has organized various programs related to Latin American literature, including the Latin America in Translation series as Pratt (2019); AFest Encuentro de Escritoras en Nueva York (2017), which took place in several universities and bookstores in NY and NJ; and various readings that have included the Latinx and Latin American writerly community in NY.
In their country of origin, Ríos worked as an archival researcher and research coordinator at the National Library in Santiago. They also worked as a screenwriter for local television and film, and taught screenwriting for television, film, and animation at Universidad Mayor.
Professor Ríos's work has been recognized with grants and awards. They were awarded with the Juegos Literarios Gabriela Mistral for screenwriting (2021); the Award for Emergent Film Scholar of the Latin American Studies Association, Film Section (2021); the creative writing grant of Fondo del Libro for essay (2020); the Award on Essay on Humanities of Universidad Diego Portales (2008); as well as fellowships from the Andrew Mellon Foundation (2014-5), Women and Gender Studies at Rutgers University (2015-6), and the Comisión Nacional de Ciencia y Tecnologí­a for her Master (2005-2007) and Doctoral Studies (2010-2015).
She is also one of the creators and editors of Sangrí­a Editora: www.sangriaeditora.com.
Education
MA, 2008, Literary Theory, Universidad de Chile
PhD, 2016, Spanish and Cinema Studies, Rutgers University
Publications and Projects
Books of fiction and non-fiction
Látigo versus luma. Herramientas feministas para intervenir la literatura. Santiago, Oxímoron, 2022.
Autos que se queman. Valparaíso, Libros del Cardo, 2022.
Cars on Fire, translated by Robin Myers. Rochester, NY: Open Letter Books, 2020.
Alias el Rucio. Santiago, Sangría Editora, 2015.
Alias el Rocío. San José: Lanzallamas, 2014.
Segundos. Santiago: Sangría Editora, 2010.
(comp.) Literaturas y Feminismos. Discursos, conferencias y debates de Afest, encuentro de escritores latinoamericanos en Nueva York. Santiago: Sangría Editora, 2018.
(coauthor) Cine de mujeres en Postdictadura. Valparaíso, Chile: Ediciones Cultura, Ministerio Nacional de la Cultura y las Artes, 2010.
Peer reviewed articles
"'Morir por dar luz': notas sobre la maternidad en la literatura y La brecha." Revista Chilena de Literatura, dossier
"A cien años de La brecha de Mercedes Valdivieso," edited by Romina Pistacchio, 2021.
"La comunidad en el ver: el lente melodramático de Valeria Sarmiento." Lecturas sobre el cine de Valeria Sarmiento, edited by Fernando Pérez and Bruno Cuneo. Santiago de Chile: Ediciones de la Universidad Alberto Hurtado, 2021.
"El otro utopismo en el cine temprano chileno: La agonía de Arauco de Gabriela Bussenius." Revista Nomadías [U. de Chile], n. 29, July 2020, pp. 115-136.
"Los nombres del futuro: una propuesta." Revista Aisthesis [Departamento de Estética, U. Católica de Chile], dossier
"Literatura y crisis en el Chile del siglo XXI," n. 68, 2020, pp. 367-381.
"A House Without Limits: Framing Camila José Donoso's Casa Roshell through Disidentification and Disappropriation." Chilean Filmmaking in the World: Scattered Industry, Politicized Intimacy, Global Aesthetics, edited by Carl Fischer and Vania Barraza. Detroit: Wayne State UP, 2020.
CV