James Kempster
Vice President for Communications and Marketing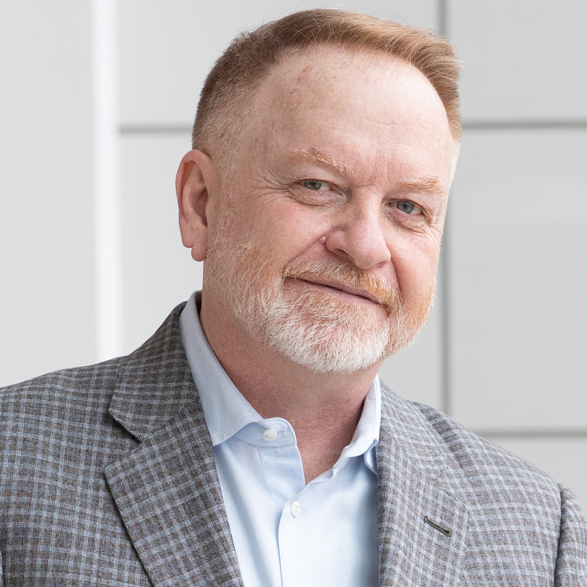 Office

Communications and Marketing
Email

Phone

Websites

Pronouns

He/Him/His
Biography
Jim Kempster was appointed Pratt Institute's first Vice President for Communications and Marketing in February 2019, following six months' service as Pratt's Interim Vice President for Institutional Advancement. He joined the Institute in January 2018 after three decades in communications and marketing for secondary and higher education.
"We have an opportunity to build a new collaborative communications and marketing model here at Pratt unlike any I have experienced before in my career, because our faculty, students, staffs, and alumni community do the work of design and storytelling in everything they do," Jim noted in his initial communication plan for Pratt. "Partnering with our colleagues to promote their students and programs, to co-own the Institute's brand, and to develop effective new communications channels will make my team's work so much richer, innovative, and supportive to the Institute."
Before coming to Pratt, Jim was Assistant Vice President for Marketing and Communications at Brown University in Providence, RI. Over his three decades in New York, he spent five years as Senior Director of Marketing Communications at Fordham University, where he developed the department's collaborative workflows and spearheaded the launch of a new, fully responsive website, email communications, and related social media. Prior to that, he also served in communications and leadership roles at Union Theological Seminary in New York; Brooklyn Law School; and The Town School on Manhattan's Upper East Side, where he also taught. Jim began his career in education as head of the fine arts department at DeSmet High School in Saint Louis, Missouri, where he taught studio art and theater.
Originating from Kansas City, Missouri, Jim holds a master of fine arts degree in painting from the School of Visual Arts, New York, as well as two master's degrees in theology and the arts from the Graduate Theological Union at Berkeley, California. He earned a bachelor of science degree in philosophy and letters at Saint Louis University, Saint Louis, Missouri, combined with minors in fine art, theater, and English literature. He has freelanced as an illustrator, writer, designer and photographer for print and web. He and Robert Loncar, his partner of 33 years, are grateful to be integral parts of their beloved City of New York and the lively arts and education community at Pratt.
Education
School of Visual Arts, New York: M.F.A. – Painting, 1992; Faculty Merit Scholarship, 1991-1992
Graduate Theological Union, Berkeley, CA: M.Div., 1988; M.Th. (Fine Arts), 1990
Saint Louis University, Saint Louis, MO: B.S. – Philosophy & Letters, 1982; Minors – Fine Art, Theater, English & Literature
Summer Programs in Fine Art: Yale University, 1986; Pennsylvania Academy of Fine Arts, 1982