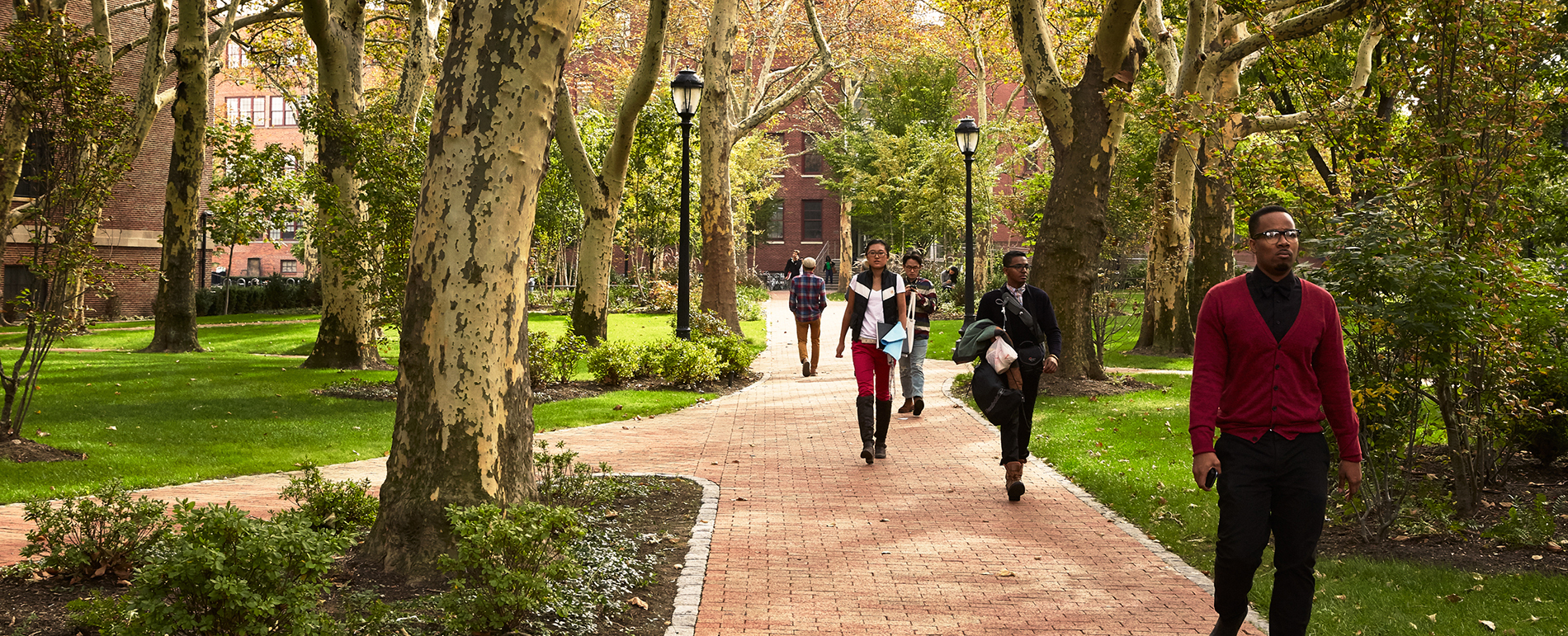 Choosing a college should be based on the quality and reputation of the program rather than on finances. We understand, however, that many families face financial concerns when choosing a highly regarded college such as Pratt Institute, and we are committed to providing sufficient financial assistance to make the cost more affordable. This commitment is directly reflected by the large amount of institutional gift money awarded each year.
Pratt offers various types of financial assistance from need and merit-based aid including tuition scholarships and grants to loans, student employment, and tuition management programs. By combining federal, state, and institutional funds we make every effort to assist you in meeting the increasing cost of a college education. Our financial aid process is simple and straight forward. The FAFSA is required for all students. The Pratt Summer Financial Aid Application is required for those who wish to attend summer classes and/or study abroad.
As part of your financial aid package, you are eligible to borrow Federal Direct student and/or parent loans. All of the steps outlined below must be completed in order for Pratt to receive your loan funds and apply them to your student account.
STEPS TO COMPLETE YOUR FEDERAL DIRECT LOAN APPLICATION
Step 1 – (New Borrowers) Complete Loan Entrance Counseling. This step should take between 15 and 30 minutes. You will need some personal information including your name, social security number, date of birth and your Federal PIN number (this is the same PIN that you used when you electronically signed your FAFSA. If you do not have your PIN number, you can request it by visiting Create an Account (FSA ID).

Step 2 – (New Borrowers) Complete a Direct Loan Master Promissory Note. In order to complete this step, you must also have the PIN number referred to in the above step. If you do not have your PIN number, please follow the instructions above in order to receive one. If you are borrowing a Federal Direct Stafford Loan (subsidized and/or unsubsidized), please complete the Federal Direct Stafford Loan Promissory Note.

If you are borrowing from the Federal Direct Grad PLUS program, you must also complete a Federal Direct Grad PLUS/PLUS Master Promissory Note. *Please review your financial aid package for the type(s) of loan(s) you are applying for.

Step 3 *For Grad PLUS/PLUS Borrowers ONLY* If you are applying for a Grad PLUS or your parent is applying for a PLUS loan, applicants are required to submit an application every time you borrow: Parents Plus Loan Application and Graduate or Professional Students Plus Loan Application After the application is submitted, the Department of Education will conduct a credit check on all Direct PLUS Loan applicants. Parent Grad PLUS loans will not be processed without credit approval. Please be sure to accurately input your information (name, address, SS#, date of birth, etc.) exactly as you did on your promissory note or the credit check and promissory note will not match which can cause lengthy delays in the processing of your loan and the receipt of funds.

To be considered for most kinds of financial aid, you will need to complete the FAFSA since most are need-based. The Presidential merit-based scholarship and the PLUS loan do not require completion of the FAFSA. We do encourage all families to submit it, however, in order to qualify for all aid possible.
By combining federal, state, and institutional funds, we make every effort to assist students and their families in meeting the increasing cost of a college education. Through the collaborative benefits of alumni gifts, endowments by private industries, other endowments, and government agency programs, we are able to support our student body.
Freshmen and Other Entering Students To be considered for financial assistance, freshmen and transfer students must submit the Free Application for Federal Student Aid (FAFSA) to the Department of Education Federal Student Aid Programs (FAFSA® Application | Federal Student Aid or 800.433.3243). The FAFSA application may be accessed online or from secondary school guidance counselors. Do not submit more than one application! The FAFSA should be submitted no later than October 1 if the student wishes to be advised of aid in a timely fashion.
A FAFSA filed after October 1 will delay the awarding of financial aid and will jeopardize the student's eligibility for Pratt grants or scholarships. Students are automatically considered for all types of financial aid after an admissions decision has been made and their FAFSA information has been received by Pratt. If requested, and required by the federal government, other documents, such as federal tax returns, are due at the Office of Financial Aid by May 15. After financial need has been established and adequate funds are available, an aid "package" will be granted. It might consist of a combination of grants, scholarships, loans, and employment. Outside awards that might be forthcoming are taken into consideration when Institute aid is offered. It is the responsibility of the student and/or family to notify the Office of Financial Aid of any outside awards. These outside awards may reduce or change the student's original award package from the Institute. Students do not need to write and request specific types of financial aid, since they will automatically be considered for any source of Pratt financial aid for which they qualify. A student's financial aid package may also include a Federal Stafford Loan and/or Parent Loan. New York State residents can apply for the Tuition Assistance Program (TAP) by completing the FAFSA and returning the Express TAP Application to the New York State Higher Education Services Corporation.
Downloads