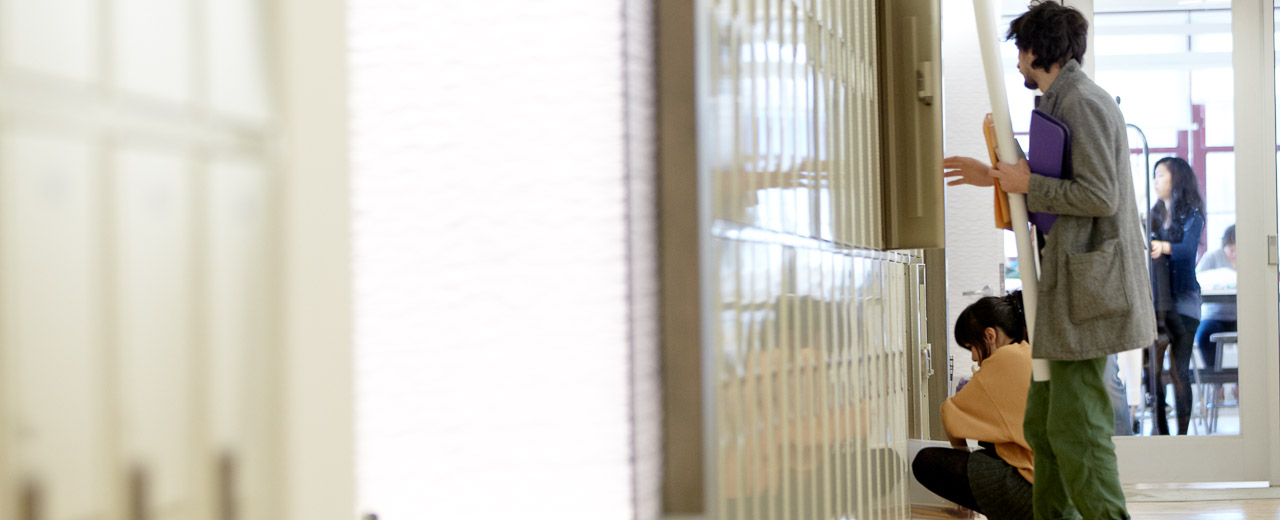 Deadlines
We are currently accepting graduate applications for Spring and Fall 2024
October 1st – Spring 2024 priority deadline to be considered for both admission and scholarship, however applications will continue to be accepted on an ongoing basis until programs have filled. Applicants are encouraged to apply early in order to ensure timely consideration.
November 1st – Low Residency programs 2024 priority deadline to be considered for both admission and scholarship, however applications will continue to be accepted on an ongoing basis until programs have filled. Applicants are encouraged to apply early in order to ensure timely consideration.
January 5th – Fall 2024 priority deadline to be considered for both admission and scholarship, however applications will continue to be accepted on an ongoing basis until programs have filled. Applicants are encouraged to apply early in order to ensure timely consideration.
Application Requirements
All applicants should visit the following three links to ensure they are fulfilling requirements from all offices:
Online application form with fee (online)
Transcripts
English translations or credential evaluations (if applicable)
Two letters of recommendation
Statement of Purpose
Visual Portfolio (if required by department)
GRE (if required by department)
Writing sample (if required by department)
Resume (if required by department)
Test of English Proficiency (if applicable)
Detailed descriptions of each material can be found below
1. Online Application
All graduate students must file the application using our online system. There is a non-refundable $50 application fee. (International students must pay a $90 application fee). (Only one application to one program is permitted at a time; any additional applications will be deactivated and refunded to the applicant.) Application fee waivers may be available for some applicants. Please visit our fee waiver page for more information.
2. Transcripts
Transcripts: A scan of your official, course-by-course transcripts should be uploaded when you complete your online application. Request an official copy from your school, either digitally or physically, scan it, and upload it. Transcripts must include:
Your name
School name
All courses completed with respective grades
Any transfer work must be represented on its own transcript, unless the receiving institution included your original grades and the institution name from which they were accepted.
All transcripts from post-secondary institutions attended must be included on your application, including non-degree work, or previous Pratt transcripts if applicable.
Is my transcript still official? We ask you to handle and scan an official transcript to upload it to the application. However, documents handled by the applicant, including transcripts uploaded to the Admit system are ultimately considered unofficial. If you are accepted and decide to enroll, you must then submit your final official transcripts in an official manner—directly from your school (digitally or physically) to Pratt Graduate Admissions. Do not mail any irreplaceable documents, such as a one-of-a-kind diploma, as they become property of Pratt Institute and will not be returned to the student.
3. English Translations & Credential Evaluations
Translations
All international transcripts must be translated into English by a certified translation service if a translation is not provided by the school.
Both the original document and the English translated version must be submitted with your application.
Credential Evaluations
Pratt reserves the right to require a credential evaluation at any time during the admissions process. If required you must submit a course-by-course evaluation.
Credential evaluations are required for the following circumstances:
Three-year bachelor's degrees from countries other than the United States. Note: credential evaluations will not be required for 3-year bachelor's degrees from schools operating under the Bologna process.
Schools whose educational system differs from the U.S. educational system.
Transcripts that are difficult to decipher.
Earning multiple degrees, diplomas, or certificates does not guarantee equivalency and you may be required to submit a credential evaluation.
If you are currently enrolled in a 3-year degree program outside of the Bologna process, you must wait until you have completed your degree before obtaining a credential evaluation or submitting your application. We are not able to determine eligibility based on in-progress 3-year degrees.
Obtain and Submit Your Credential Evaluation
Credential evaluations must be in English.
You must arrange with the evaluation service to have your official evaluation made available to Pratt Institute.
Options for evaluation services include SpanTran for Pratt, WES, ECE, A2Z Evaluations, IEE or any reputable education evaluation service, e.g. your embassy or another NACES member (www.naces.org/members).
If you are unsure if you need a credential evaluation, please email your most up-to-date transcript to admissions@pratt.edu and we will advise you. Transcripts must be translated to English.
4. Two Letters of Recommendation
Two letters of recommendation are required from employers, professors, or others able to judge your potential for graduate study in your specific program. We highly recommend that you complete the recommendation request online which will notify your recommenders to submit their recommendation online. This will immediately show up on your checklist. We recommend emailing them first to let them know they will receive an email. If your reference prefers to mail a letter or form, you may supply them with copies of the reference form which is available in pdf. Letters of recommendation, if submitted by mail, should be sent in sealed envelopes, signed across the flap of the envelope by the reference, and mailed directly to the Office of Graduate Admissions at Pratt. You should not wait for your recommenders to upload their letters before submitting your application.
5. Statement of Purpose
Your statement should discuss your long-range goals and interest in the chosen discipline and reason for applying to the program. You will upload it on the application site. The statement should be no more than 500 words. You must check the Departmental Requirements page to see if there are special instructions for your statement of purpose.
6. Visual Portfolio
If required should be uploaded at pratt.slideroom.com. Portfolio requirements are listed on the departmental requirements page. Writing samples (if required) should be uploaded to the online application.
7. GRE
The Graduate Record Exam is required for the History of Art and Design MA, and the dual degree with Art History and Library Science MA/MS. The GRE is not required for the M.Arch (First Professional) program. The GRE is no longer required for Art Education per the state's requirements. Although Pratt Institute does not require the Graduate Record Examination for our other programs, students who already have taken this examination may have the official results sent to the Office of Graduate Admissions if they wish. Pratt's code for the GRE is 2669.
8. Writing Sample
Additional writing samples are required by some departments. See Departmental Requirements for each program's requirement. You may upload as an attachment on the application.
9. Resume
A Resume is required by some departments and is optional for all other graduate programs. See Departmental Requirements for each program's requirement. You may upload as an attachment on the application.
10.English Proficiency Test
International applicants and permanent residents must demonstrate proficiency in the English language if their first language is not English. Pratt accepts TOEFL, TOEFL ITP Plus for China, TOEFL Home Edition, IELTS, IELTS Indicator , or Pearson, scores. Pratt no longer accepts Duolingo test scores as of August 1, 2022. For application to Pratt Institute your English proficiency test scores must be within two years of the priority deadline of January 5th, 2024. Only scores dated January 5th 2022 or later will be accepted.
English proficiency test waivers are available for students who:
are currently enrolled in or have completed within the past 2 years, a 2-year master's degree or a bachelor's degree from an American College/University.
are currently enrolled in or have completed within the past 2 years, a 2-year master's degree or a bachelor's degree from an international school where the medium of instruction is 100% English.
are a citizen of a country with English as a national language and whose first language is English.
Unless otherwise indicated under Departmental Requirements, Pratt's minimum required TOEFL score is 79 (internet and home test), TOEFL ITP Plus for China of 550, PTE score of 53, IELTS score of 6.5. Please make sure that you register for a test that will enable you to submit your scores by the application deadline or soon after. It generally takes four to six weeks to receive the scores. Check www.toefl.org for information on testing sites. Make sure you check Departmental Requirements for your academic department's minimum TOEFL score. Pratt's code for the TOEFL is 2669.
Important Information for Applicants
Please read through each of the following to ensure successful delivery of your application materials:
Document + Test Score Delivery Methods/Specifications
Please submit documents and test scores electronically, but if anything is sent by mail, please place in one envelope (if possible) and use the address below:
Pratt Institute, Office of Graduate Admissions
200 Willoughby Avenue
Brooklyn, NY 11205
Phone: 718.636.3514
Fax: 718.399.4242
Please do not call or email the office to find out if we received your materials. See information on the checklist here. We recommend making photocopies of all forms that you mail for your own records.
Use of Preferred/Chosen Name, Legal Name, Pronouns
We ask that applicants use their full legal name on the application in the legal name section. Using your legal name on documents enables us to match TOEFL scores, transcripts, and other submitted materials with your application.
However, Pratt also welcomes sharing your preferred name, which will be used in all places where a legal name is not required, such as in correspondence with your recommenders and future communications to you. It will also appear on some institute related records and documents. Your legal name will appear on all other institute records and documents. You can learn more about Pratt's preferred name policy here. If you are not comfortable having some people know your preferred name or your pronouns, you do not need to share them at this time.
Winter Break Dates + Sending Mail
If you need to send any documents by mail, please send them before December 20 or after January 2. Pratt closes for winter break during that time. Mailing documents will delay the completion of your application; we suggest using FedEx or UPS.Please do not mail any irreplaceable documents, as they are not returned to the student.
Check Your Application Status Online
Check the status of your application online at the link below using your email address and the password you created when you submitted your application. Note that you will not be able to check your status until your application has been completed and submitted.
Transfer Credits
Transfer Credit Prior to Matriculation
Transfer credit is granted coursework that is comparable to Pratt's coursework and is completed at a school accredited by an accrediting agency or state approval agency recognized by the U.S. Secretary of Education or the international equivalent.
Credits may be awarded for courses in which (1) a grade of B or better is earned from domestic institutions (or 80 or better from international institutions as determined by an official international credit evaluation service) and (2) the courses correspond
to the specific course requirements of the applicant's program of study. Courses with grades lower than B (including B-) or less than 80 are not transferable. Grades for transfer credits are not included in the GPA.
The number of credits toward a master's degree that may be transferred from another graduate institution may not exceed 25 percent of the total number of credits required for graduation, with the exception of the first-professional (M.Arch.) program in Architecture, which permits up to 33 percent of the program's total credits to be transferred. Courses that have been applied toward an earned graduate degree will not be considered for transfer credit. Students seeking transfer credits for professional courses in art, design, or architecture are required to submit a portfolio reflective of their studio coursework completed in a prior institution as part of the admission application.
International students may be
required to submit additional class hour documentation to determine a U.S. semester hour equivalency or have their credentials of international credit hours evaluated by
an official international credit evaluations service. Pratt accepts international credit evaluation performed by any member of the National Association of Credit Evaluation Services (NACES).
Credit evaluations will be completed only after acceptance. Students petitioning for transfer credit(s) must submit to the Admissions Office an official transcript from each college attended prior to enrollment. Additional transcripts will not be accepted for transfer credit evaluation after the beginning of the student's first semester at Pratt.