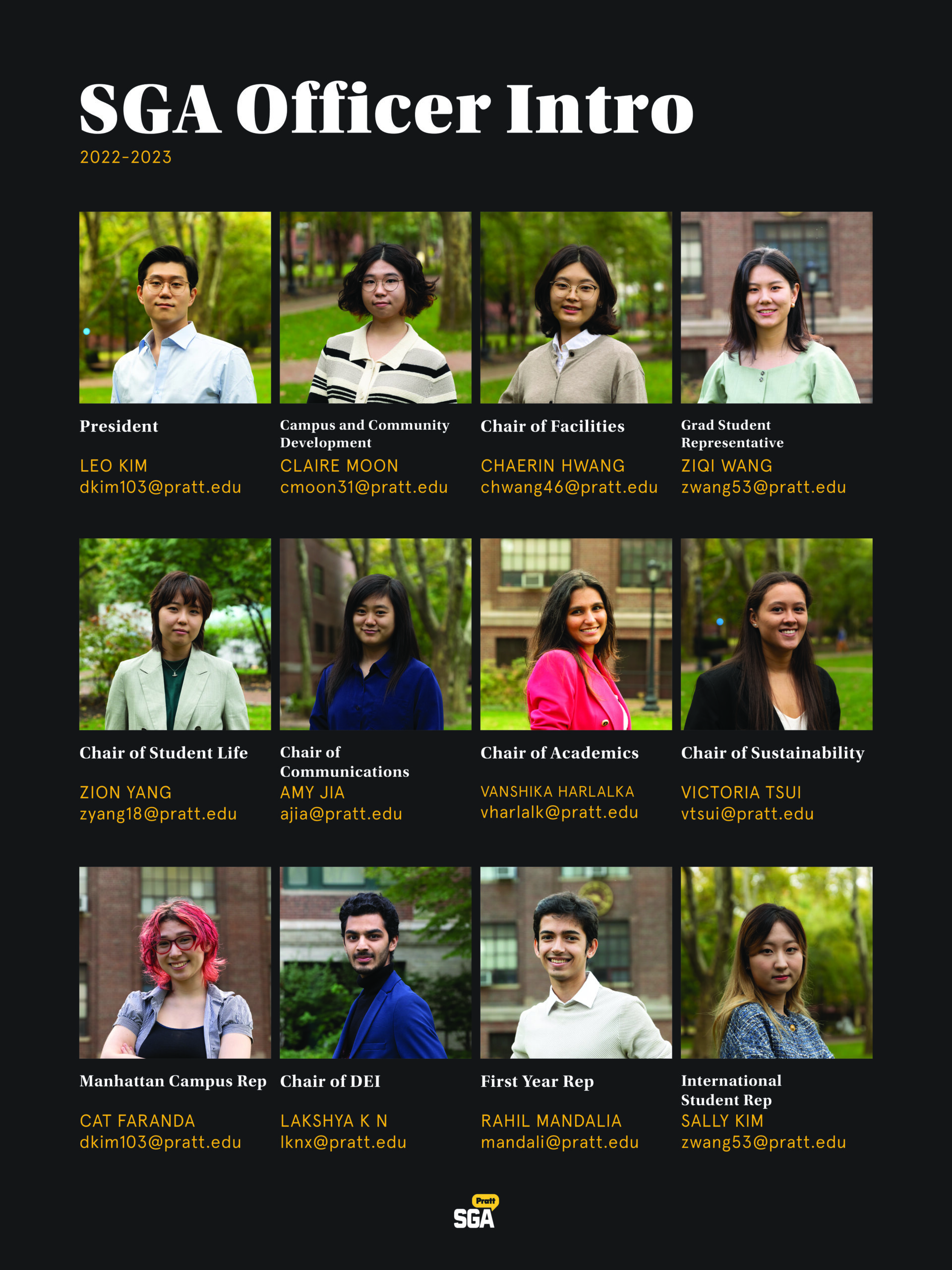 The Student Government maintains primary responsibility for all student interests and involvement at Pratt. The Government has an Executive Committee and any undergraduate or graduate student can and is encouraged to become involved. The main function of the Government is to represent the student viewpoint.
In order to advocate for the best possible student experience at Pratt, SGA is invested with the responsibility, power and authority for the management of our own student life and academic affairs, in cooperation with and responsible to Pratt Institute.
Student Government uses Student Activity Fees to provide for the Pratt community through food for events, club budgets, and memberships to faculty, staff and students for museums.
Do you have ideas for how things could work better? Please stop by our online office hours and give us any suggestions, comments or ideas you may have. No idea is too small and we're here to help you and make the administration more responsive to students' needs. You can also directly email us at sga@pratt.edu.
---
Officers
President
Leo Kim
Campus and Community Development
Claire Moon

Diversity, Equity and Inclusion
Lakshya K N
Facilities
Chaerin Hwang
Graduate Student Liaison
Ziqi Wang
Student Life
Zion Yang
Sustainability
Victoria Tsui
Pratt Manhattan Representative
Cat Faranda
First Year Student Liaison
Rahil Mandalia
International Student Representative
Sally Kim
Communications Chair
Amy Jia
Academic Chair
Vanshika Harlalka
---
Get in Touch
Please contact us at sga@pratt.edu.