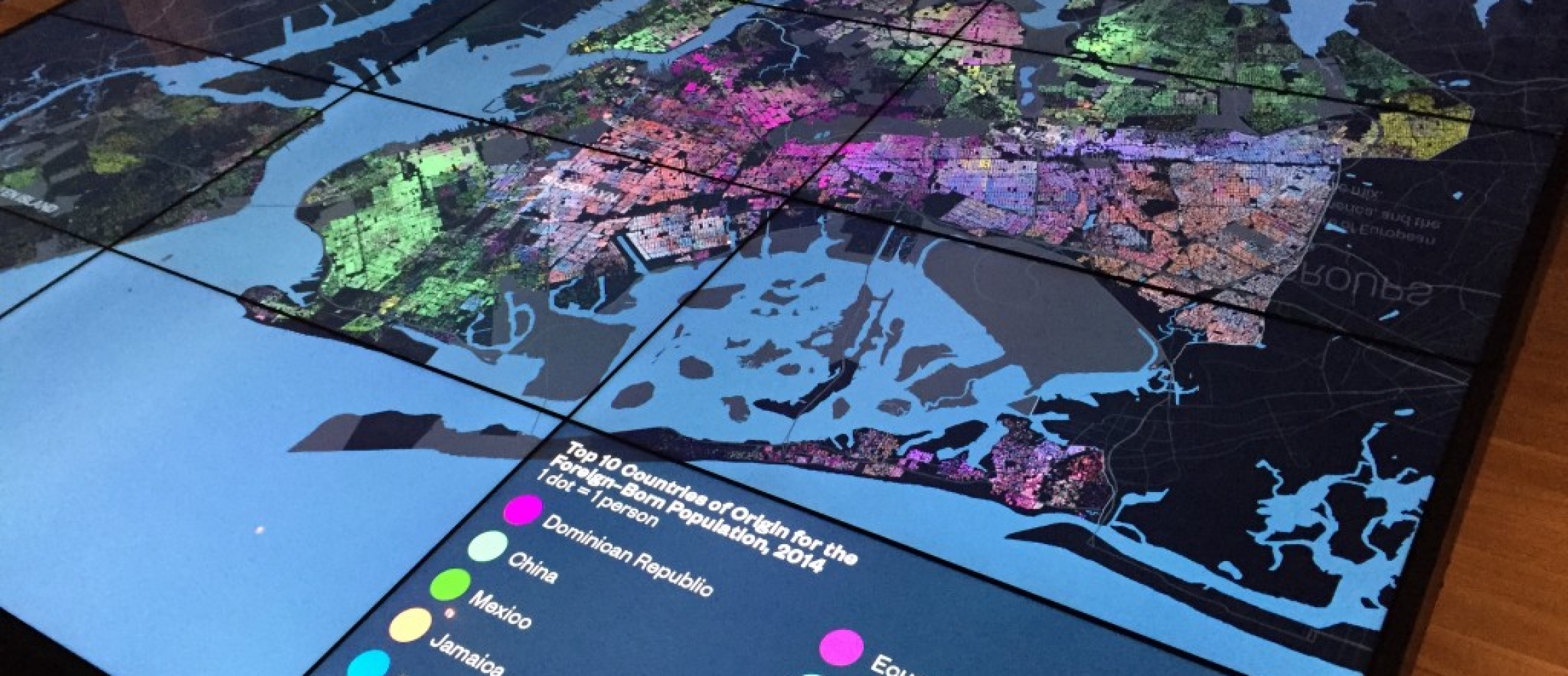 SAVI performed data analysis and mapping for the Museum of the City of New York's (MCNY) first permanent exhibition, New York at Its Core. The exhibit presents the dramatic 400-year history of New York City as well as a high-tech look at the future. SAVI worked with MCNY curators for six months to analyze spatial data and develop stories for the Future City Lab, which is one of three galleries in the exhibition and covers the years 2000-2050. The project resulted in nearly 100 maps around five themes: Living Together, Housing a Growing City, Making a Living, Getting Around, and Living with Nature.The maps and statistics are displayed on a 16' by 12' curved screen, allowing visitors to see, from the regional scale to street scale, the extent to which characteristics such as population diversity or business growth define the city's neighborhoods. Read more about the exhibit here.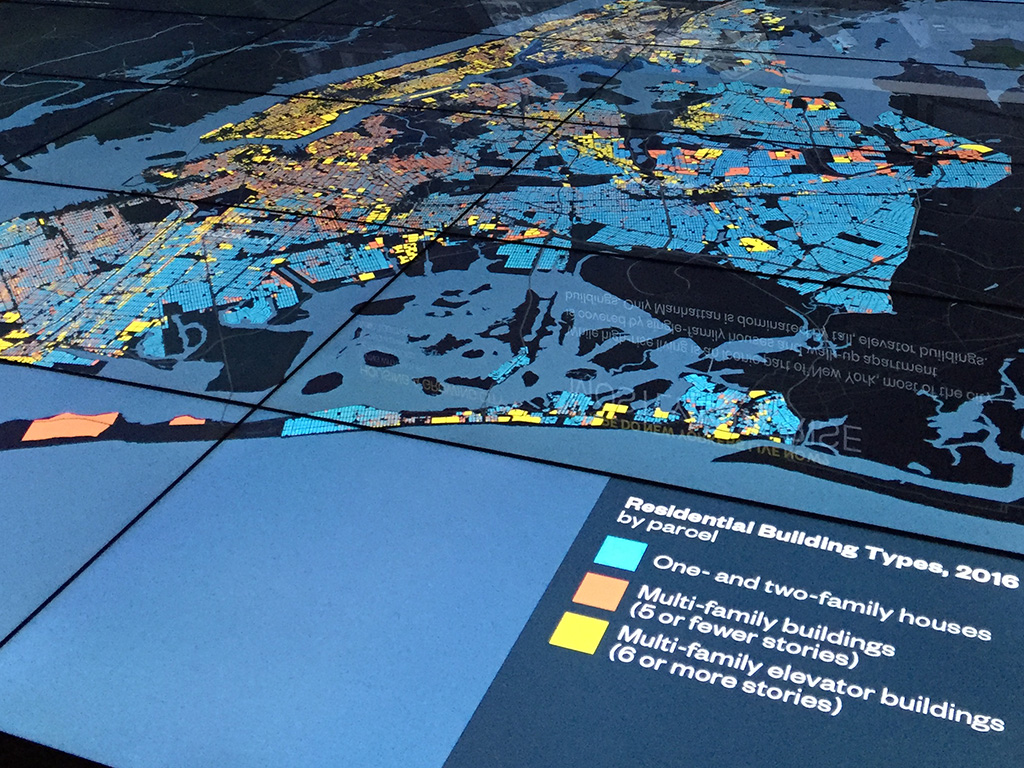 FULL PROJECT TEAM: Mapping NYC 2000-2050 analytical work
Kubi Ackerman
Hilary Ballon
Neil Freeman
Shraddha Ramani
SAVI
Contributions from Carto (Jeff Ferzoco and Stuart Lynn) and Jonathan Levy.
GRADUATE ASSISTANTS
Adriana Beltrani
Jonathan Marable
Sarita Rupan
Ahmad Shaibani
YEAR
2016