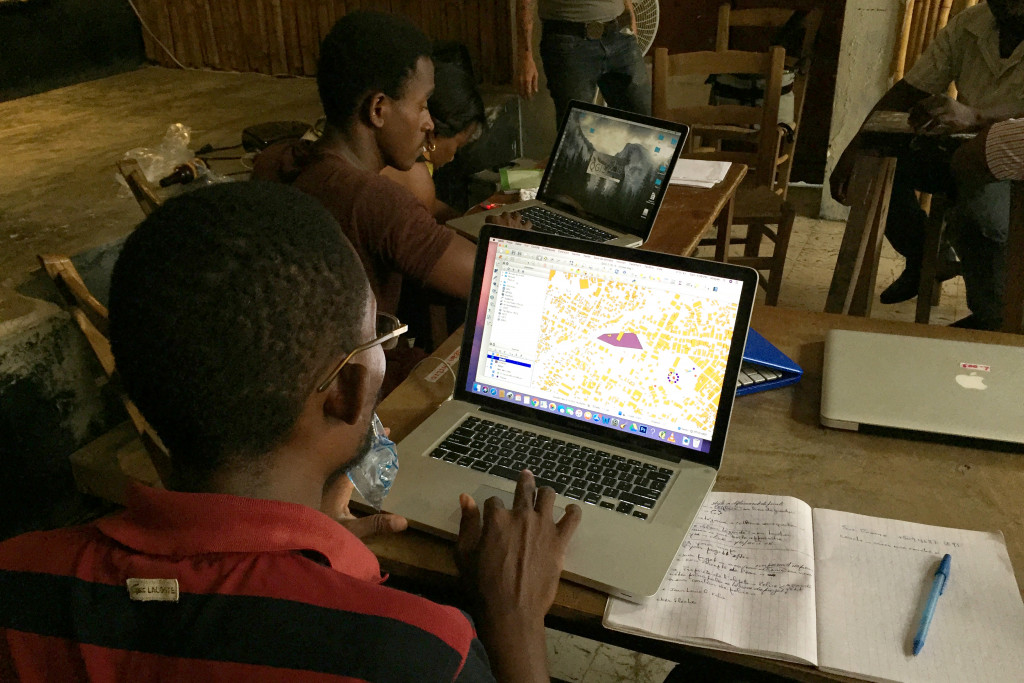 PARTNER
Jakmel Ekpresyon Community Center
Bard College
SUMMARY
SAVI traveled to Haiti in August of 2018 to teach a one-week mapping course at the Jakmel Ekspresyon (JE) Community Center. This session was part of a larger, three session mapping program developed and run by students from Bard College and facilitated by Paul Marienthal, Dean for Social Action at Bard, to empower Haitians to assess and address their own needs thereby reducing the dependency on foreign aid.
Within the first four weeks, Oliver Bentley and Alexus Foster of Bard conducted two sessions that provided important foundational knowledge of mapping concepts and taught the students how to create field surveys and collect data via mobile apps. Jessie Braden, Director of SAVI, taught the fifth week of class where students learned how to transfer their survey data into a GIS system, add additional spatial data, and create their own maps. She developed a customized curriculum to teach basic Geographic Information Systems (GIS) concepts and skills as well as cartography for effective storytelling.
During the five-week course, students were able to complete a water quality survey with map visualizations that they can use to campaign for higher safety standards and to educate their fellow citizens. They presented their work at a public exhibit where they also spoke about the power of mapping to reveal insights and inform.
SAVI was honored to work with Bard and the JE staff who provide a vital resource to the Haitian community by enabling the development of professional and creative skills.
For more information, please visit the JE Center's website, or contact JE Director Susan Frame (jakmelekspresyon@gmail.com).
Stuart Lynn, the Director of Research and Data at CARTO, assisted with curriculum development. Jakmel Ekpresyon Community Center provides skills and resources to empower self-change and entrepreneurial spirit to local and international artists.
PROJECT TEAM
Jessie Braden (SAVI)
Stuart Lynn (CARTO)
YEAR
2018
FUNDING SOURCES
Bard College
Jakmel Community Empowerment Foundation (JCEF)