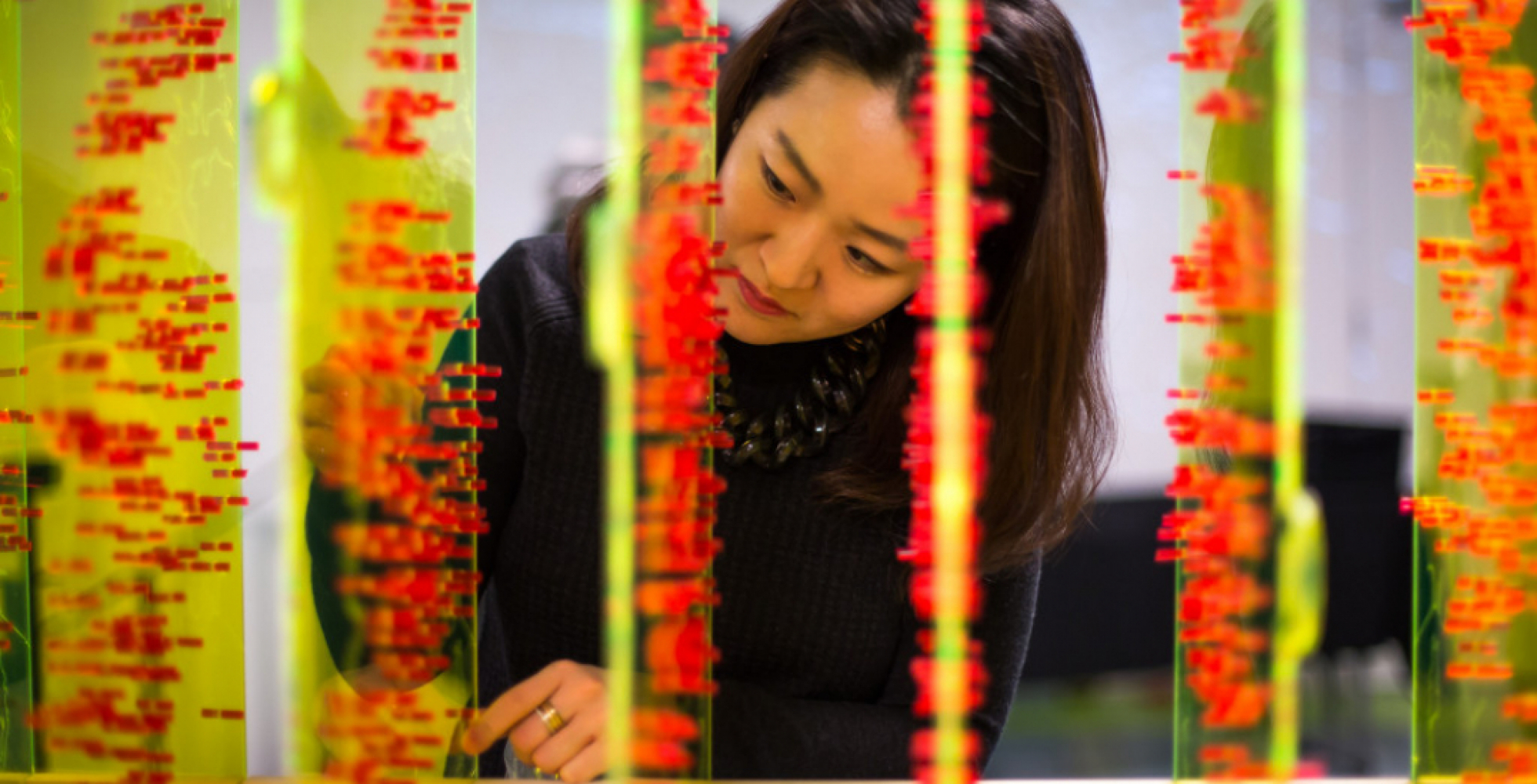 Data Through Design is an annual alternative cartography and art exhibition held during New York City's Open Data Week, an endeavor of the Mayor's Office of Data Analytics. The objective of the exhibit is to enable technologists and designers to create novel methods of map-making, present new narrative perspectives, and develop a deeper understanding of life in the city using data as medium. Each year has a unique theme either around a subject matter or a particular data set, and we commission 8 – 10 related installations. The works can be digital but we encourage physical works of art.The inaugural exhibition took place in March 2018 at the Made in NY Media Center. After a public call, we commissioned eight artists to create original physical maps and data installations, each asking a question of the city to be explored through data. The opening event drew over 300 attendees from a wide range of sectors including art, architecture, public sector, and technology. The works addressed issues such as: what consequences do our choices about zoning have for the people traveling our streets? Or, what do NYC civil servants do? Collectively, these works revealed insights from a cumulative whole and revealed the stories can emerge from data.
The exhibit received coverage from multiple press outlets including Metro, StateScoop, and Data Driven Journalism. See DataThroughDesign.com for press links. Adrienne Schmoeker of NYC MODA told StateScoop that, "This data belongs to New Yorkers and we want it to be back in their hands and we want them to know it's here for them to use, to build off of but there's no way they're going to find out about it if we don't tell them."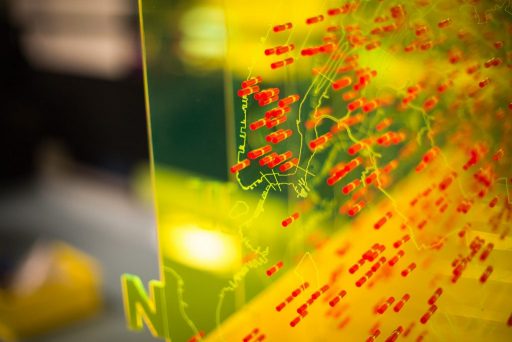 Artists
Work by artists Mathura Govindarajan, Jill Hubley, So Yeon Jeong, Ye Eun Jeong, David Lockard, Jeremy Neiman, Seungmin Ellen Oh, James Proctor & Pitch Interactive, Juan Francisco Saldarriaga, Steven Sanchez, TWO-N was displayed in the exhibition with collaboration from Wenfei Xu, Michelle Ho, Jeff Ferzoco and Stuart Lynn from Carto and Eve Ahearn from Enigma.
Sponsors
Made in NY Media Center by IFP; Brown Institute for Media Innovation at Columbia University; Carto; Pratt Institute SAVI Lab; Enigma
Acknowledgement
We thank Adrienne Schmoeker of the NYC Mayor's Office of Data Analytics for her support and assistance. Photography by Sam Hyatt Photography.
Year
2018