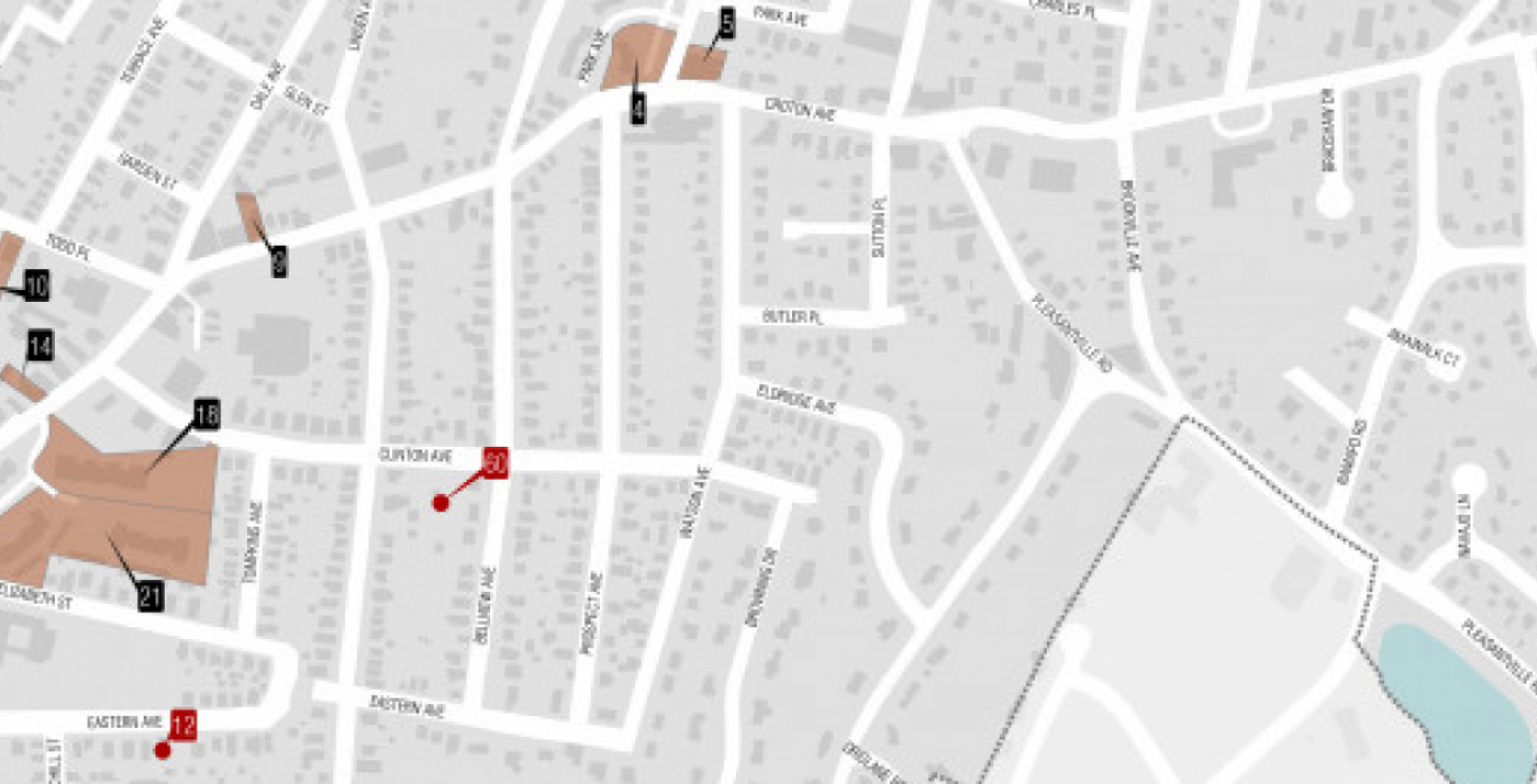 PARTNER
The Collective for Community, Culture, and Environment for the Village of Ossining
SUMMARY
The Collective for Community, Culture, and Environment (CCCE) was hired by the Village of Ossining to conduct an Analysis of the Housing Vacancy Rate in the Village in order to establish rent control for eligible parcels. The goal of the project was to determine the vacancy rate in buildings that were completed prior to January 1, 1974 and that contain at least six dwelling units. The vacancy rate analysis is meant to be used by the Village Board of Trustees to determine whether a housing emergency as defined by the NYS Emergency Tenant Protection Act (ETPA) exists for this class of buildings.
This study used the US Census Bureau's definition for housing vacancy rate. Vacant units are units that are available for rent or sale, and not vacant due to construction such as repairs and renovation or being used for storage. Housing Vacancy Rate is calculated by dividing the number of available vacant units by the total number of units. The total number of units is equal to the sum of available vacant and occupied units.
Surveys began in late May and were completed at the end of July 2018. CCCE members, with the assistance of graduate students from Pratt Institute's Graduate Center for Planning and the Environment, conducted the study through on-site surveys, mailing, and phone calls. SAVI collaborated with CCCE to produce maps to survey the eligible housing units in the area and final maps to show the vacancy rates, median household income, and the percentage of Hispanic population in the area. The CCCE presented the findings and the maps to the Village of Ossining which passed the Rent Stabilization law for the parcels in question, making these units more affordable.
Graduate Assistant Isil Akgul and SAVI staff member Case Wyse provided data processing and mapping assistance to CCCE.
PROJECT TEAM
Isil Akgul (SAVI)
Case Wyse (SAVI)
YEAR
2018