Uzma Z Rizvi
Associate Professor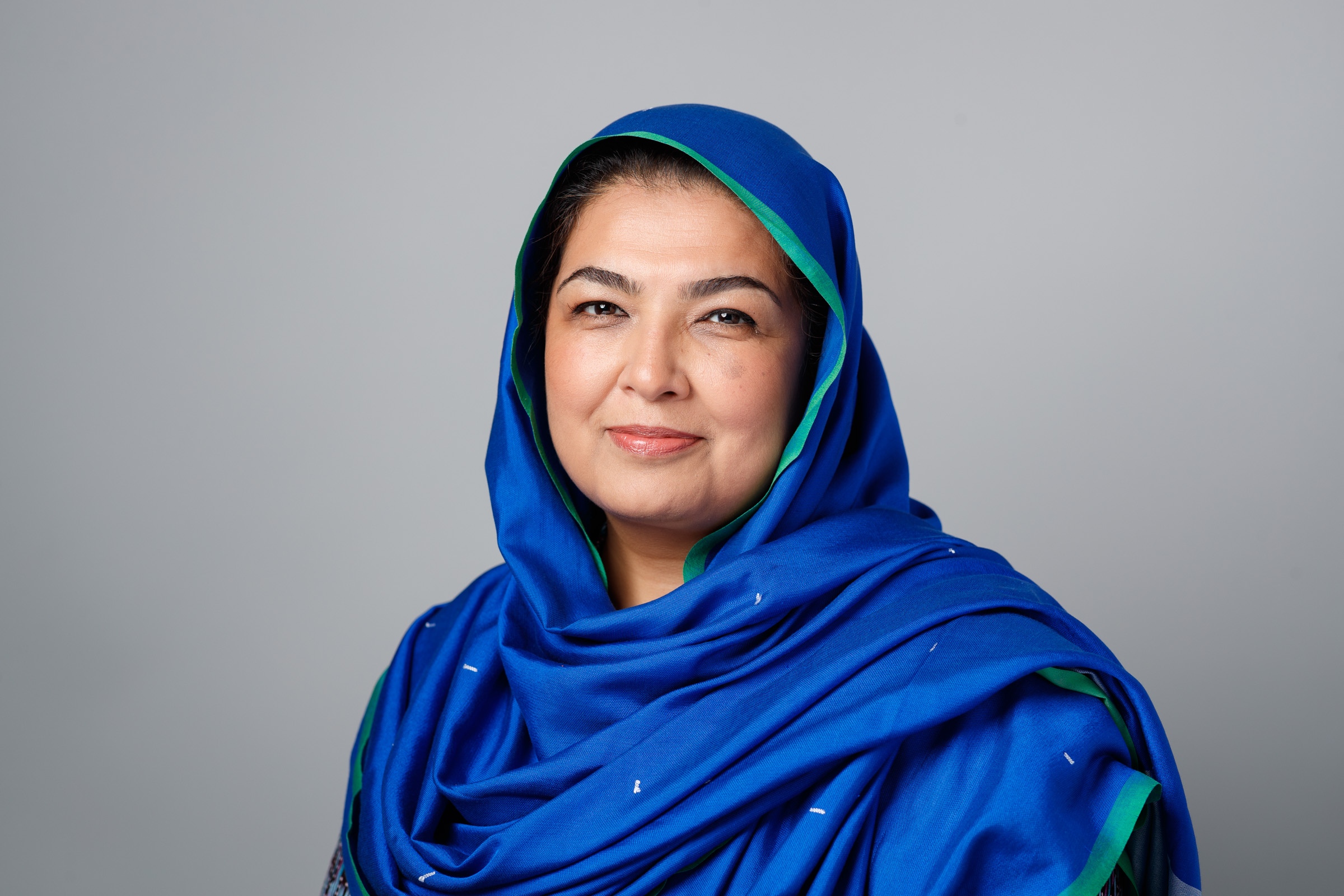 Email

Website

Pronouns

She/Her/Hers
Biography
Uzma Z. Rizvi is an anthropological archaeologist. She received a PhD in Anthropology from the University of Pennsylvania, followed by a postdoctoral fellowship at Stanford University. She specializes in the archaeology of the first cities, while teaching anthropology, ancient urbanism, new materialisms, critical heritage studies, decolonization/the postcolonial critique, and social practice.
Rizvi's own work intentionally interweaves archaeology with cultural criticism, philosophy, critical theory, art, and design. With nearly two decades of work on decolonizing methodologies, intersectional and feminist strategies, and transdisciplinary approaches, her work has intentionally pushed disciplinary limits, and demanded ethical decolonial praxis at all levels of engagement, from teaching to research.
Rizvi is the Principal Investigator for the Laboratory for Integrated Archaeological Visualization and Heritage (LIAVH.org), an intentionally interdisciplinary, feminist, anticolonial, and antiracist space bringing together archaeological research with data management, visualization, and heritage practice. She is currently working with her team at the UNESCO World Heritage Site of Mohenjo-Daro, Pakistan.
Rizvi is the President of the Academic Senate.
Education
B.A., Classical and Near Eastern Archaeology, Bryn Mawr College (1995)
Ph.D., Anthropology, University of Pennsylvania (2007)
Publications and Projects
Books:
The Affect of Crafting (ArcheoPress, 2018)
Connections and Complexity: New Approaches to the Archaeology of South Asia (with Shinu Abraham, Praveena Gullapalli, and Teresa Raczek; Left Coast Press, 2013)
World Archaeological Congress Research Handbook on Postcolonial Archaeology (with Jane Lydon; Left Coast Press, 2010)
Archaeology and the Postcolonial Critique (with Matthew Liebmann; Altamira Press, 2008)
Recent Special Issues:
Community Engagement in Archaeology and Heritage of Pakistan. Volume 9: Issue 1. Journal of Community Archaeology and Heritage, 2022.
Select Articles:
2019    Archaeological Encounters: The Role of the Speculative in Decolonial Archaeology. Journal of Contemporary Archaeology. Volume 6 (1): 154-167.
2018    Critical Heritage and Participatory Discourses in the UAE. Special Issue on Decolonising Design, edited by Decolonizing Design Collective. Design and Culture. Vol. 10(1): 55–70.
2015    Crafting Resonance: Empathy and Belonging in Ancient Rajasthan. Journal of Social Archaeology. Vol. 15(2): 254–273.
2012    Ingesting the Material from Ganeshwar to Karbala: Reconstituting the Analytic and Recognizing Centrifugality in Archaeological Theory. Archaeologies. Volume 8, Number 1: 77-84.
2006    Accounting for Multiple Desires: Decolonizing Methodologies, Archaeology and the Public Interest, India Review, Vol. 5 (3-4): 394-416.
Select Exhibitions:
Curator (with Murtaza Vali) Accommodations. National Pavilion of Saudi Arabia, Venice Architecture Biennale 2021, 17th ed.
Curator/Director, Department of Mapping Margins. Ministry of Graphic Design. Fikra Graphic Design Biennial 01, 2018, Sharjah, UAE.