Layla Zami
Adjunct Associate Professor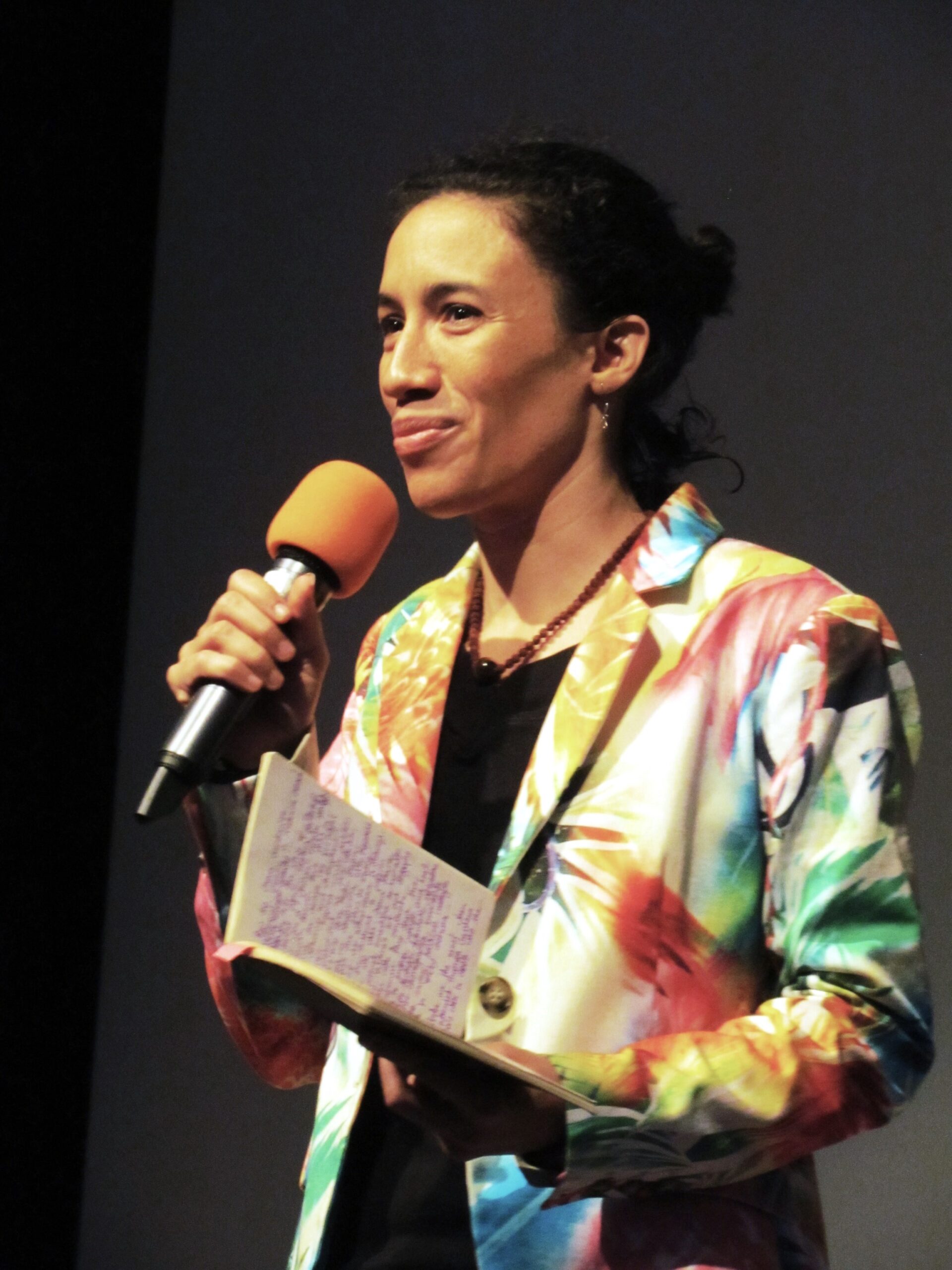 Email

Phone

Website

Pronouns

She/Her/Hers
Biography
Dr. Layla Zami is an interdisciplinary and innovative scholar, artist, curator, and consultant. She is an Adj. Associate Professor in the Department of Humanities and Media Studies. Other responsibilities at Pratt have included research, teaching, and advising responsibilities in the Graduate Program in Performance and Performance Studies, and in the Departments of History of Art and Design (HAD) and Art and Design Education (ADE). Zami serves on the Institute Curriculum Committee (since 2020) and was a Co-Chair of Black Lives Matter at Pratt.
Zami's research orbits around matters of cultural memory, corporeality, language, feminism and diaspora. She is a Postdoctoral Researcher in performance studies at the Collaborative Research Center on Intervening Arts hosted at Freie Universität in Berlin, Germany. Her academic and creative writing in English, French, and German has appeared in publications including Dance Research Journal, The Brooklyn Rail, Women&Performance, Lambda Nordica, among others.
She obtained her PhD at Humboldt University in Berlin, Germany (Center for Transdisciplinary Gender Studies), where she also received the First Prize in the 2017 Teaching Quality Award. She was a Doctoral Fellow in the Jewish Talents Program (ELES/BMBF) and a Visiting Scholar at Columbia University. She also holds a Masters degree from Sciences Po Paris, France's top-ranking interdisciplinary international research university, and worked at the French Parliament as a collaborator to Christiane Taubira.
As a Resident Artist with the dance company Oxana Chi Dance & Art, Zami creates and performs music (live-instruments and loop technology), spoken words and physical theater in dialogue with the choreography. Zami is grateful to have performed and presented internationally at conferences, festivals, and theaters across the world such as Volksbühne Berlin, HAU, Abrons Arts Center, Dixon Place, Taipei Fringe Festival, as well as several universities. Residencies with the company have included LABA at 14Y Theater, Abrons Arts Center, Jamaica Center for Arts and Learning, and Maison Rouge : Maison des Arts. Together with Oxana Chi, she was a performance Co-Curator at the International Human Rights Art Festival. The duo also co-curated the international symposium Festival Moving Memory at the Berlin Technical University and Moving Archives at the Center for the Humanities (CUNY Graduate Center).
Zami also worked as a cinematographer and is known for her involvement in the documentary film production Dancing Through Gardens. She produced several independent and commissioned poetic documentaries and videopoems for clients including the Berlin Senate, the women's centre Schokofabrik, the German Antidiscrimination Board, and AfricAvenir International.
Born in Paris in 1985, Zami also lived, studied and worked in Germany, South Africa, Cameroon, and Russia. She understands herself as a creative cosmo-nomad grounded in a strong and diverse multicultural heritage spanning four continents, and her open, diligent, and creative mindset shines through all of her academic and artistic endeavors. She believes that higher education should be an inspiring, creative, and positive experience for all.
Education
2017 – PhD, Humboldt University, Berlin, Germany
2015 – 2016 Columbia University, IRWGS, Visiting Research Scholar
2006 – MA/Diploma, Sciences Po Paris
2001 – Saxophone, Conservatoire de Musique, Le Mans, France
Publications and Projects