Sustainable pet apparel, zero-waste skincare products, and upcycled home decor are just some of the innovative products being produced in New York City. Across the city at the recent Made in NYC Week, held from May 5 to May 14, industry leaders, members of the Pratt community, and visitors from the public all had opportunities to explore the vibrancy of local manufacturing. The fifth edition of the annual event was organized by Made in NYC, an initiative of the Pratt Center for Community Development, and included pop-up markets, events, and a new focus on curated retail collections.
"This was the largest turnout we have ever had, and the community's appetite to come together was palpable," said Taylor Novick-Finder, senior program manager for Made in NYC. "This year, we introduced eight brick-and-mortar retail shops that support local makers into the fold, creating opportunities to highlight these new partners and connect up-and-coming brands with exciting new markets. We're excited to build upon these new relationships to expand the celebration of local makers into new networks across the city."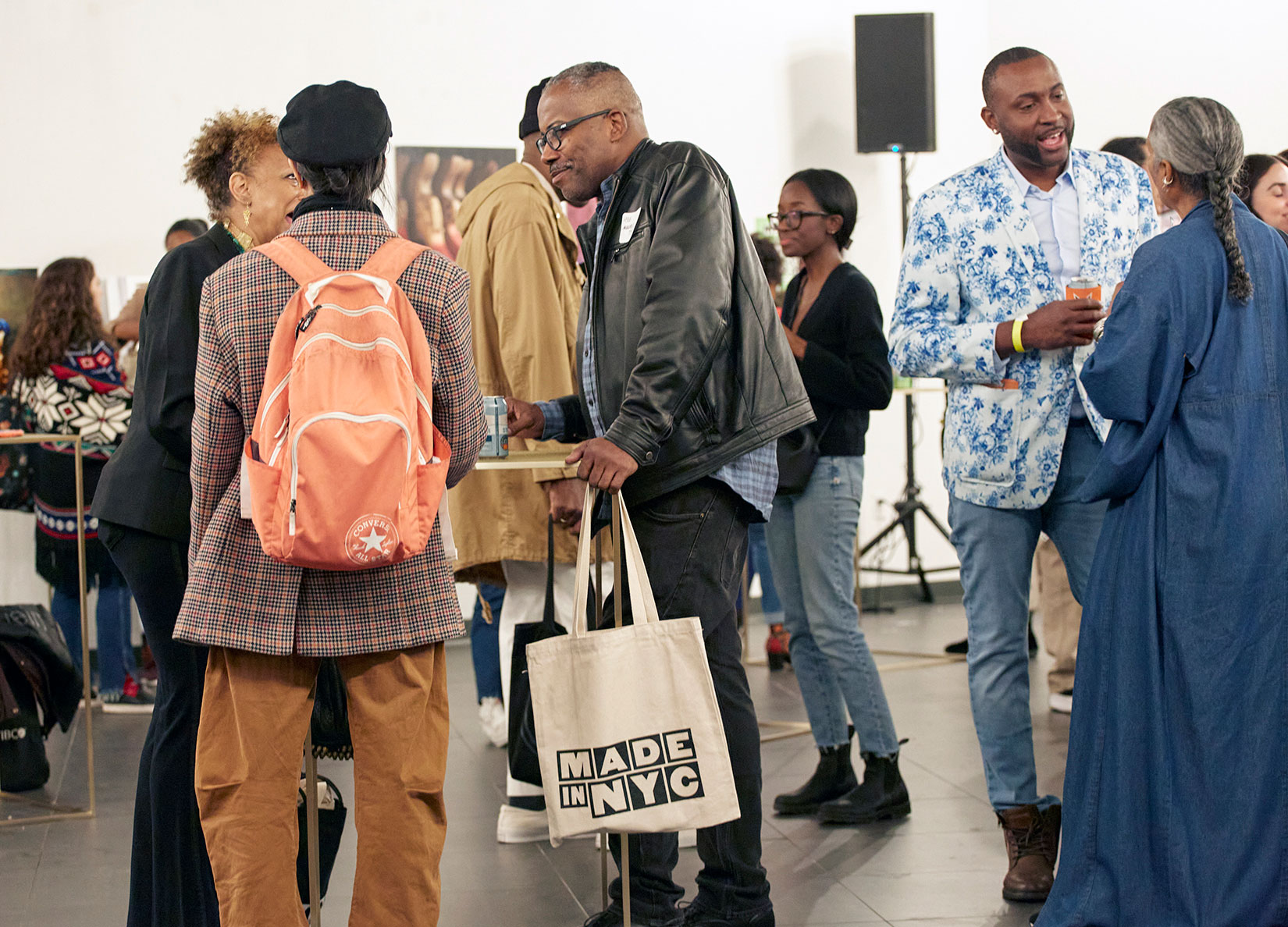 After supporting local manufacturers through the pandemic and returning to an in-person week in 2021 after a virtual edition in 2020, the 2023 event included over 130 Made in NYC members showcasing their work to tens of thousands of people. It kicked off on May 5 with an opening night party for members, supporters, and partners at City Point BKLYN and continued over the next ten days with curated collections at eight local brick-and-mortar retailers and boutiques like Da Spot NYC, which focuses on creative brands by people of color, and UrbanGlass, which promotes locally made glasswork.
"I felt incredibly connected to the community during my first Made in NYC Week," said Kayla Shifter, Made in NYC's program manager. "Each time I met a vendor at a market or event, I was witnessing someone living their dream in the city, making it a reality. I'm so proud to help foster that in any way."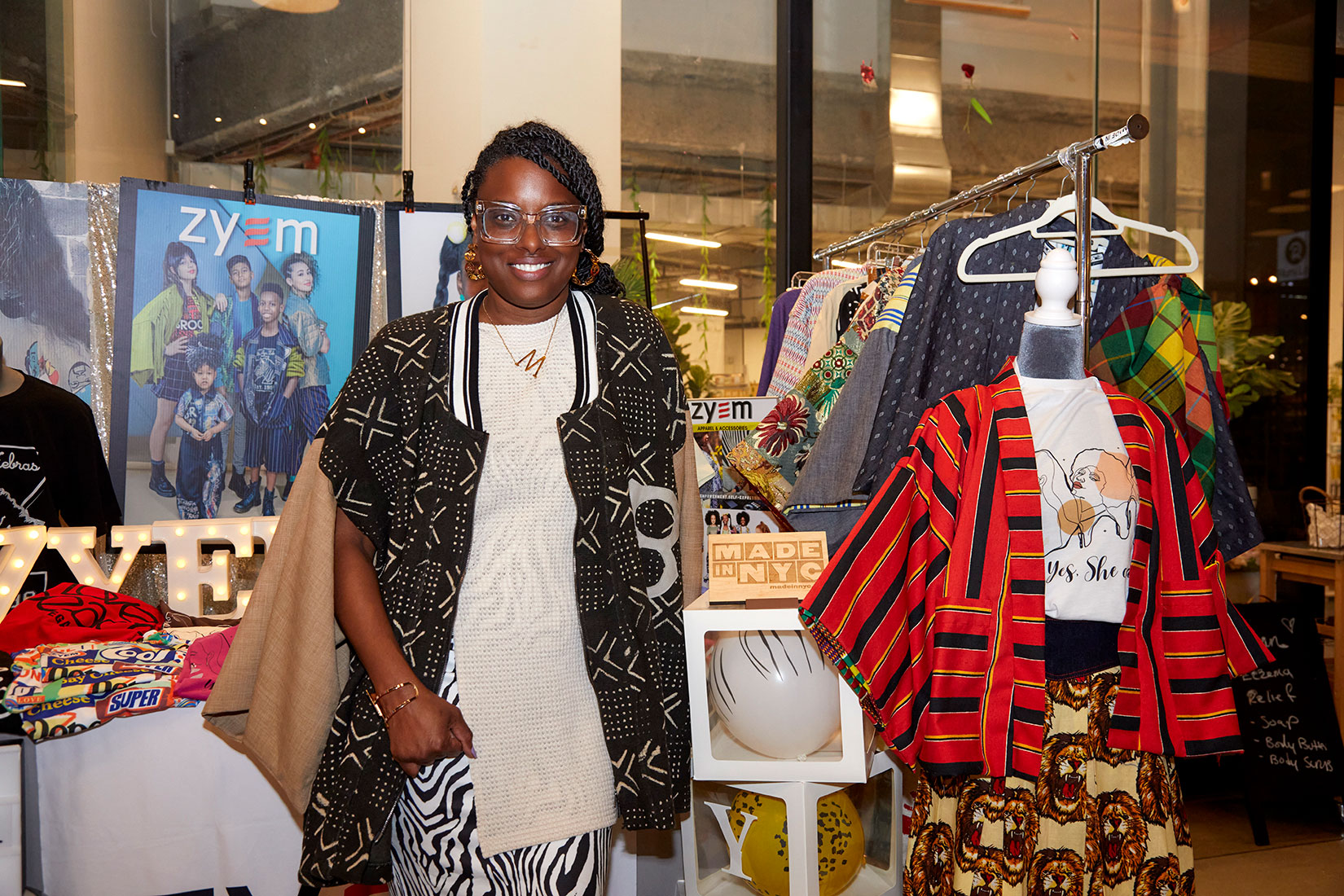 With pop-up markets now back in season with the spring weather, Made in NYC Week featured over 65 of its makers, artisans, and artists at The Makers Show in Downtown Brooklyn, Hester Street Fair on the Lower East Side, Grand Bazaar NYC on the Upper West Side, FAD Market in Dumbo, and the Queens Night Market. Whether offering their work in fashion, cookies, or hot sauce, the Made in NYC members shared with market visitors how they are bringing their creativity to New York City.
"Made in NYC Week is valuable to small businesses because it brings awareness to our customers and potential customers on what makes our products special," said Pratt fashion alumna Monique Glover, whose brand ZYEM NYC was part of The Makers Show event.
Kalisma Alayon of Bennett's Deli and Sandwich Co., which was part of the Grand Bazaar NYC pop-up market and the Fulton Stall Market retail store collection, added that Made in NYC Week is important for "small made-in-NYC businesses to connect with new and old vendors and connect with people from all backgrounds."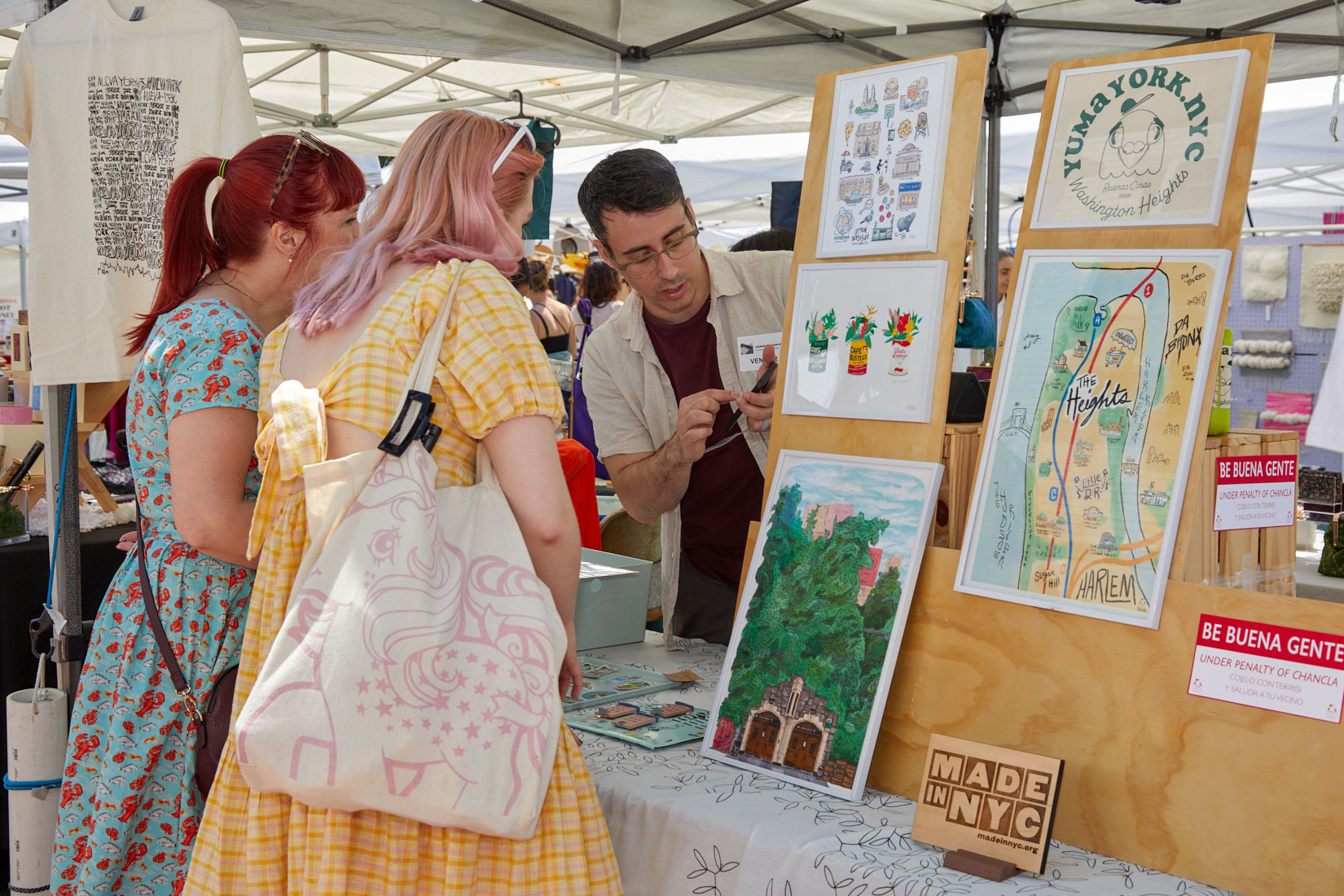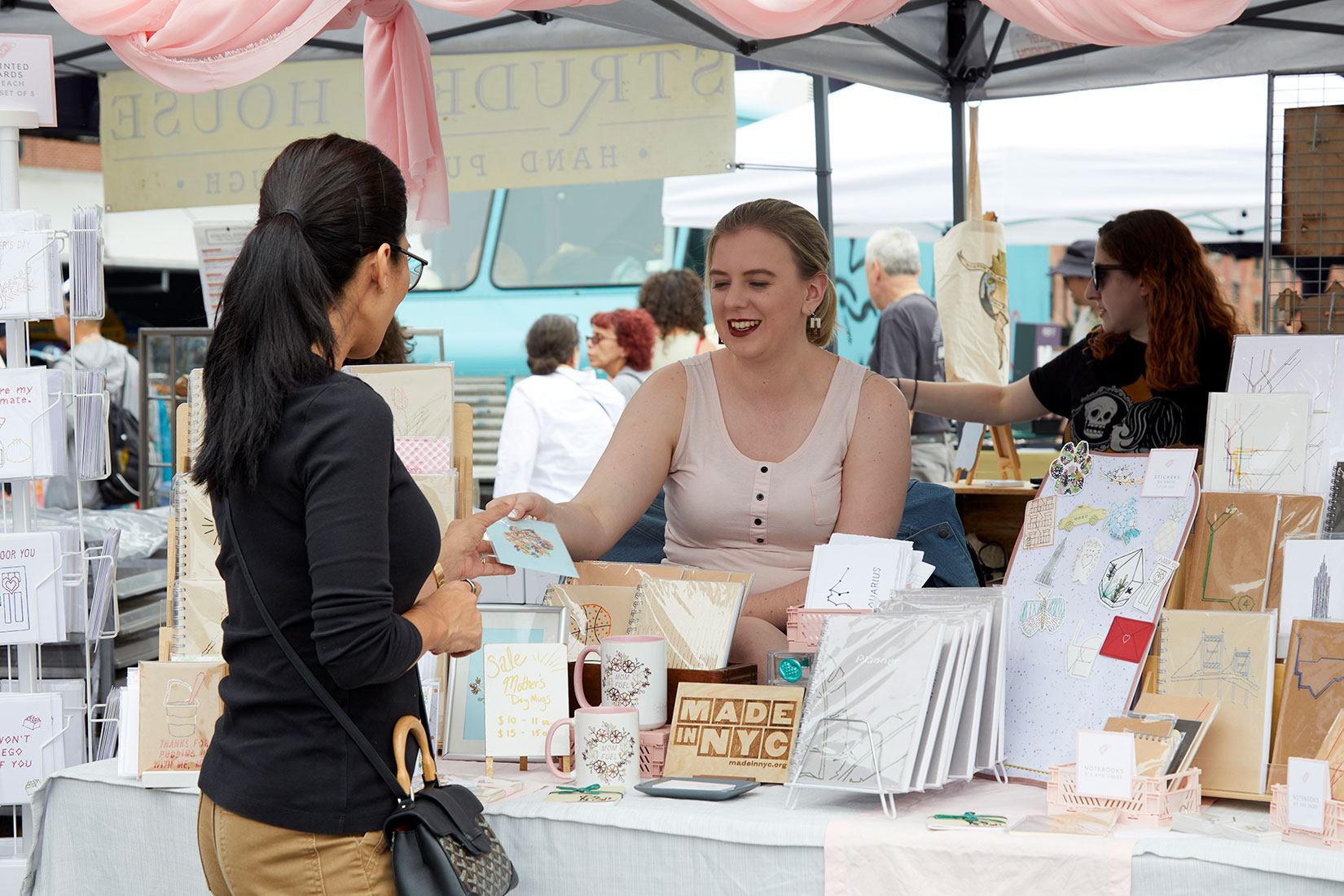 Made in NYC Week was a festive opportunity to celebrate what Made in NYC does year-round: help over 1,500 member companies succeed and thrive. Programs like the Made in NYC Learning Lab, where Pratt students get hands-on experience collaborating with businesses, including through product photography and prototyping, bring Pratt's expertise into an ongoing partnership with the New York City manufacturing ecosystem. As local businesses continue to adapt to challenges and forge their economic resilience, Made in NYC is engaging with their needs to be sustainable into the future and continue to make New York City a place energized by making.