At markets across the five boroughs, Made in NYC Week showcased the vitality of local manufacturing and the creativity of the people behind it. After a virtual edition in 2020, the 2021 return of the annual week involved a mix of online panel discussions and in-person outdoor pop-ups that celebrated how Made in NYC businesses have endured and adapted to the challenges of the past months.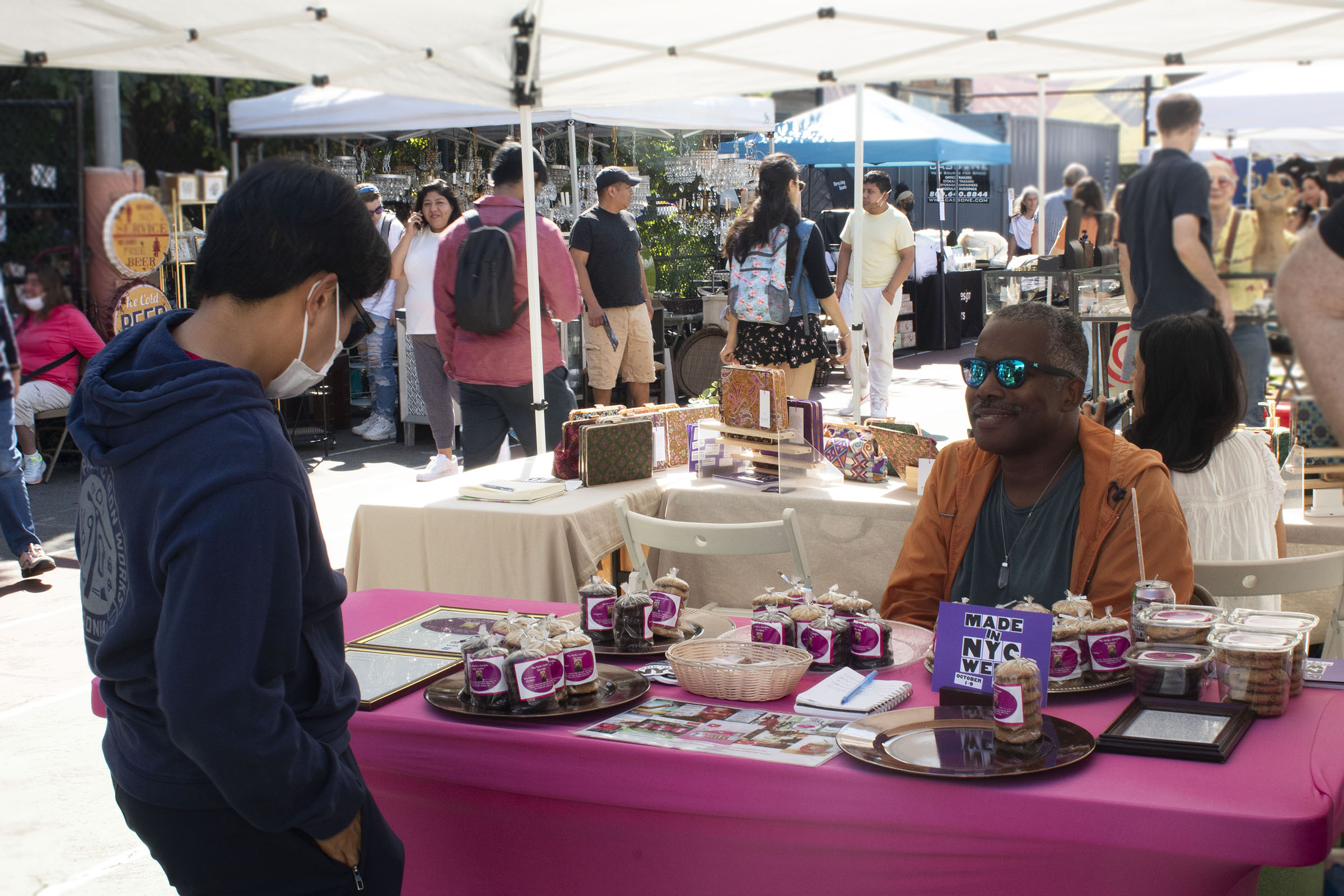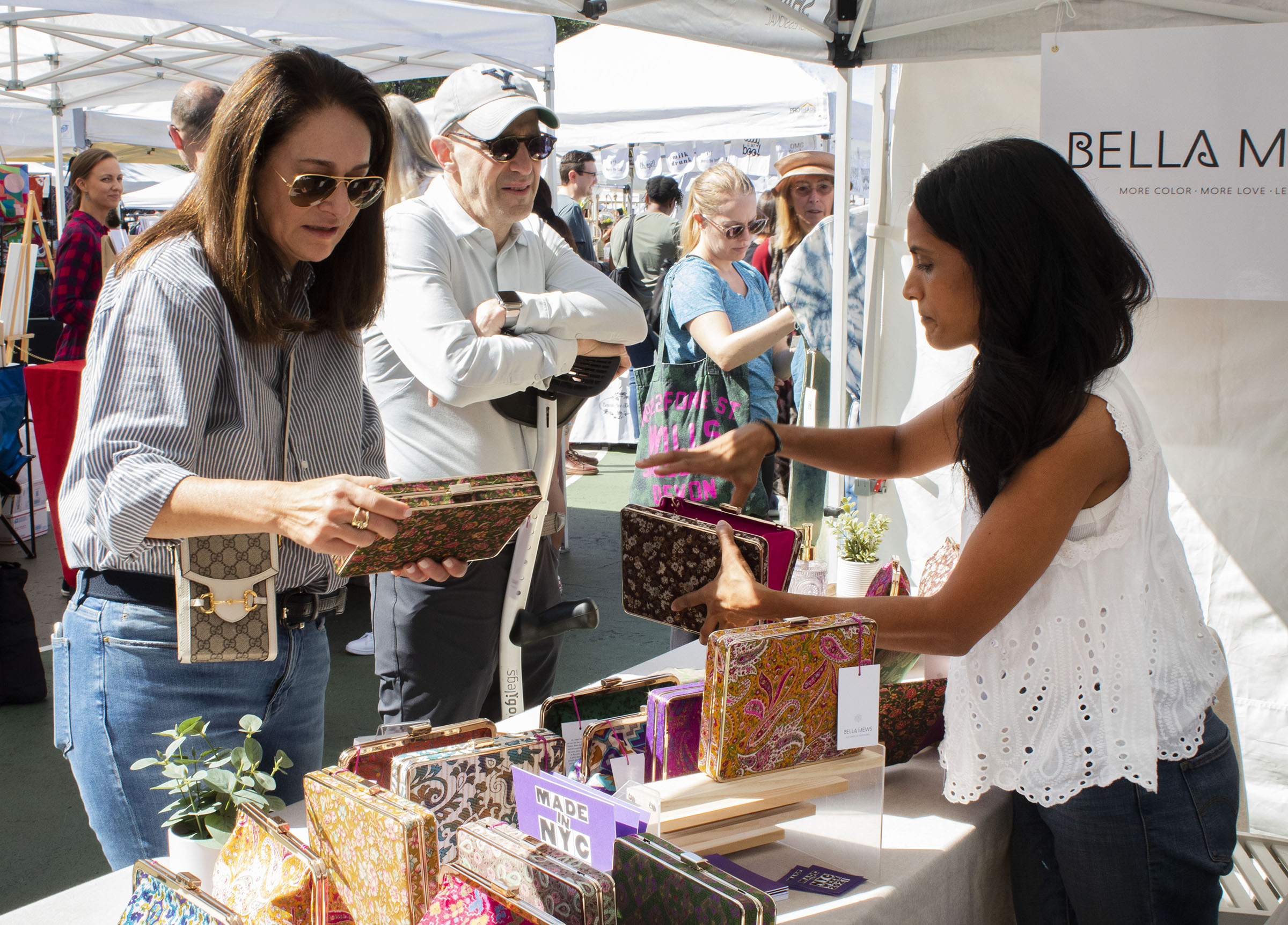 Made in NYC, an initiative of the Pratt Center for Community Development, started in 2003 to help companies in recovery following 9/11. Now its support, which ranges from working with makers and manufacturers on community building to marketing workshops and services, is as valuable as ever as small businesses rebound from the shutdowns, losses, shift to virtual, and other demands of the pandemic. The 4th annual Made in NYC Week, which kicked off on October 1 for National Manufacturing Day and went through October 9, highlighted the range of products being made locally by Made in NYC members and joined people in dialogues on how to shape a more equitable future of making.
Stories from the Homefront was a virtual panel that examined how home production has become crucial for many businesses, and how it offers opportunities for greater access to entrepreneurship, while Local Making Reimagined spotlighted how businesses are making innovative products and engaging with communities to change their industries. Both of the panels are available to watch on YouTube. These online gatherings were complemented by pop-ups at markets around the city where over 60 Made in NYC members were showcased, from 3D-printed jewelry creators and hot sauce makers to breweries and fashion designers.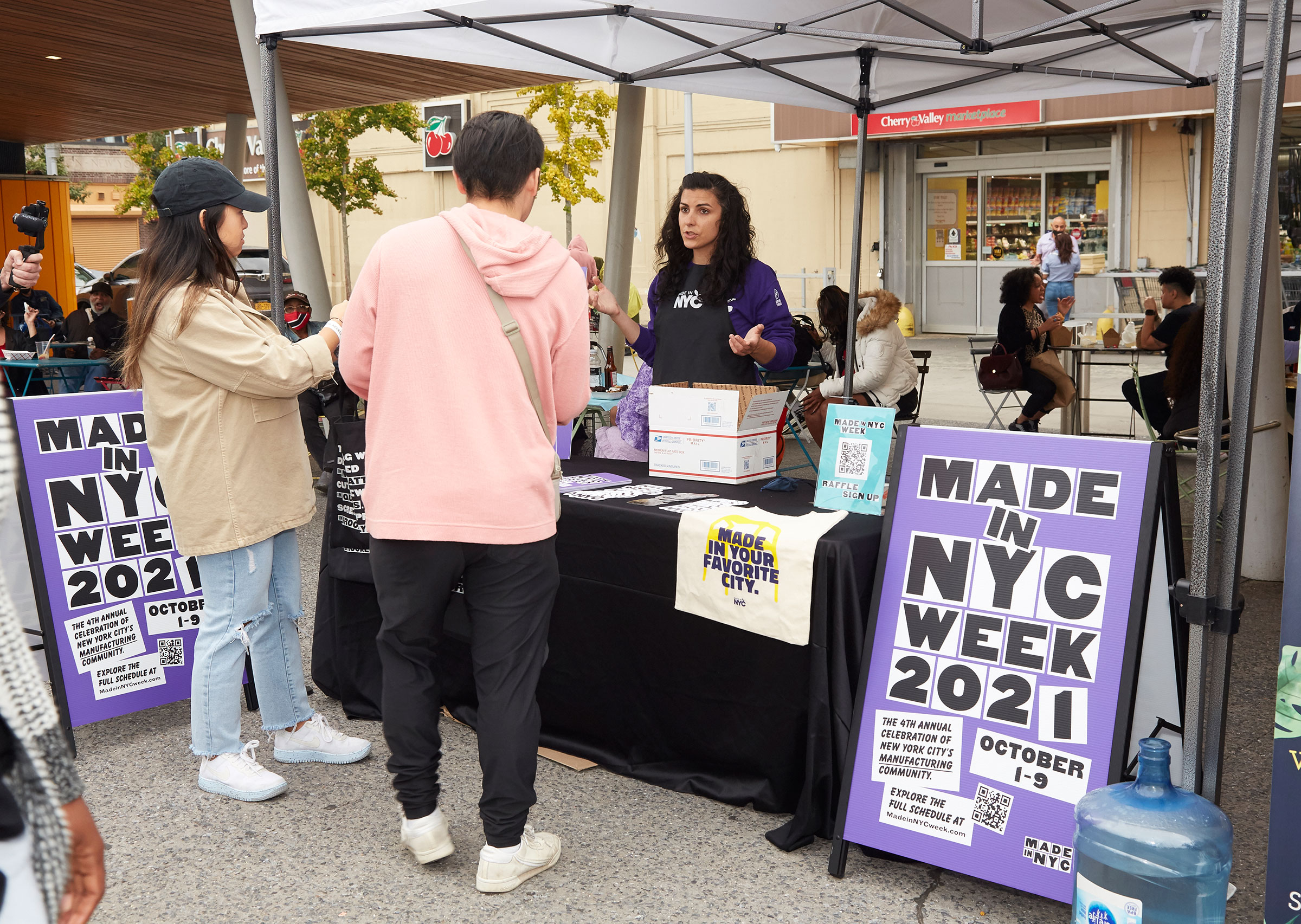 Curated selections of local goods were featured at sites in all five boroughs including FAD Market in Downtown Brooklyn, the NYC Brewers Guild Blocktoberfest in the Brooklyn Navy Yard, the Grand Bazaar on the Upper West Side, the ​​Van Duzer Artisan Market on Staten Island, Lockwood Astoria, and the Bronx Night Market in Fordham Plaza. Made in NYC Week also joined with Lockwood in Williamsburg to celebrate the grand opening of a new shop that sources local products.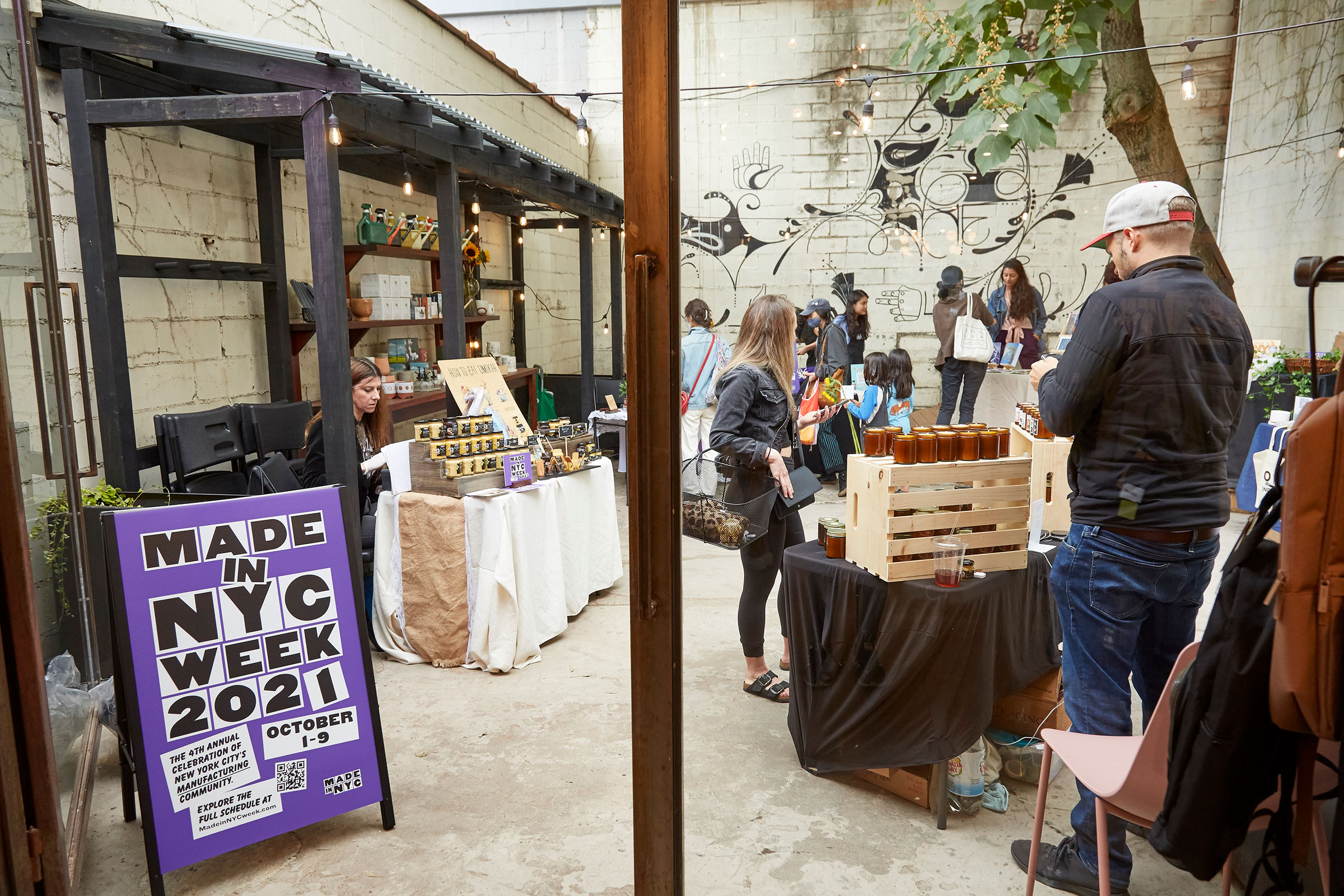 While Made in NYC supports and advocates for local manufacturers and makers year-round with its expansive programs, such as the Learning Lab where the expertise at Pratt is matched with the needs of businesses, Made in NYC Week is a chance to share their creativity, innovation, and resilience with the greater New York City community. As the city and the rest of the world look to what is next in a time of recovery and reassessment, these businesses show the importance of a thriving and adaptable local industry in that future.