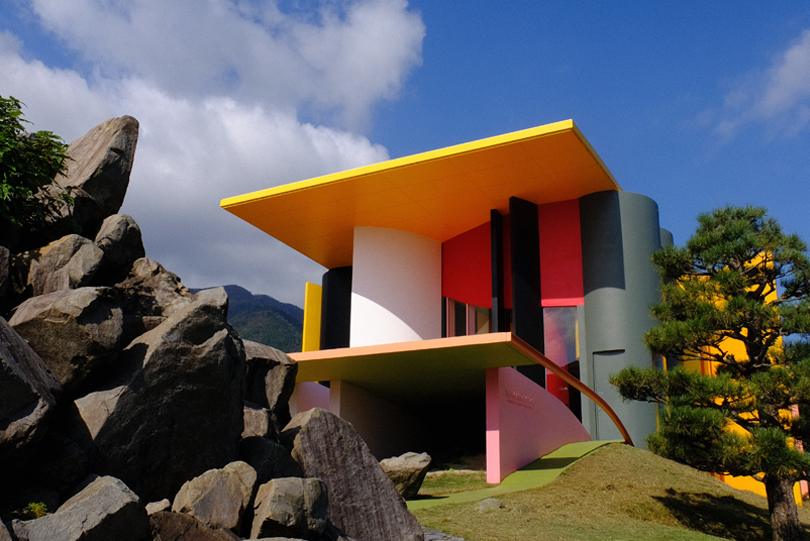 Exchange Programs consist of one semester of full-time study in a host country and is designed for students in their junior year. Students may register for classes in their chosen major or may elect to take courses in different areas. All courses completed with a passing grade will be credited toward the student's degree program.
This international program is based on exchange. Therefore, all exchange programs are contingent upon the enrollment of students at Pratt from the eighteen partnership schools.
We encourage all of our students to pursue opportunities to study abroad with one of our many exchange partner schools. Undergraduate exchange programs are highly competitive and an application does not ensure a nomination through Pratt. There are several factors that can influence your initial eligibility to be nominated. Please review the following requirements before applying.
Must have completed undergraduate second year.
Must have completed at least 58 credits prior to exchange semester and complete credits adding up to no more that 97 total at the end the exchange semester.
If you have questions as to your classification, please see the Office of Acdemic Advisement, Myrtle Hall, 6th floor.
Must have two full-time semesters (12 credits each semester) remaining upon return to Pratt from exchange school.
Good academic standing, at least a GPA of 3.0.
Good social standing – i.e. not on probation.
Transfer students – GPA must reflect at least one semester's attendance at Pratt at the time of application, must meet eligibility, and must have approval.
Change of Major – If you changed majors, it must have been changed for the semester prior to your application, so that your GPA and portfolio reflect classes in that major.
List of Programs
This list is subject to change, and only lists the institutes Pratt has an ongoing partnership with. Please refer to our TerraDotta website for more details on all of the programs we offer
Semester Affiliate Programs
University of Arts London – England
Communication Design
Digital Arts
Fashion Design
Film/Video Fine Arts
Jewelry
Photography Game Arts
Lorenzo de Medici – Italy
Fashion Design
Film
Film/Video
Jewelry
John Cabot University – Italy
​​Film
Film/Video
DIS Spring
Interior Design
Semester Exchange Programs
Communication Design:
Berlin University of Arts
Bezalel Academy of Arts
Gerrit Rietveld Academie
Glasgow School of Art
Lusofóna University
Musashino Art University
University of the Arts London (UAL)
Fashion Design
Accademia Del Lusso
Paris College of Art
Lorenzo de Medici
University of Arts London (UAL)
Polimoda
Fine Arts
Bauhaus
Bezalel Academy of Arts and Design
Gerrit Rietveld Academie
Glasgow School of Arts
Musashino Art University
Nuova Accademia di Belle Arti
University of Arts London (UAL)
Film/Video
Bauhaus
Paris College of Art
Lorenzo de Medici
Lusofóna University
University of Arts London (UAL)
Industrial Design
Bauhaus
Bezalel Academy of Arts and Design
Glasgow School of Art
Musashino Art University
Madrid University School of Design, Innovation and Technology (ESNE)
Digital Arts
Glasgow School of Arts
Musashino Art University
University of Arts London (UAL)
Jewelry
Bezalel Academy of Arts
Gerrit Rietveld Academie
Glasgow School of Art
Lorenzo de Medici
University of Arts London
Interior Design
Ecole Boulle
Glasgow School of Art
Photography
Gerrit Rietveld Academie
Glasgow School of Art