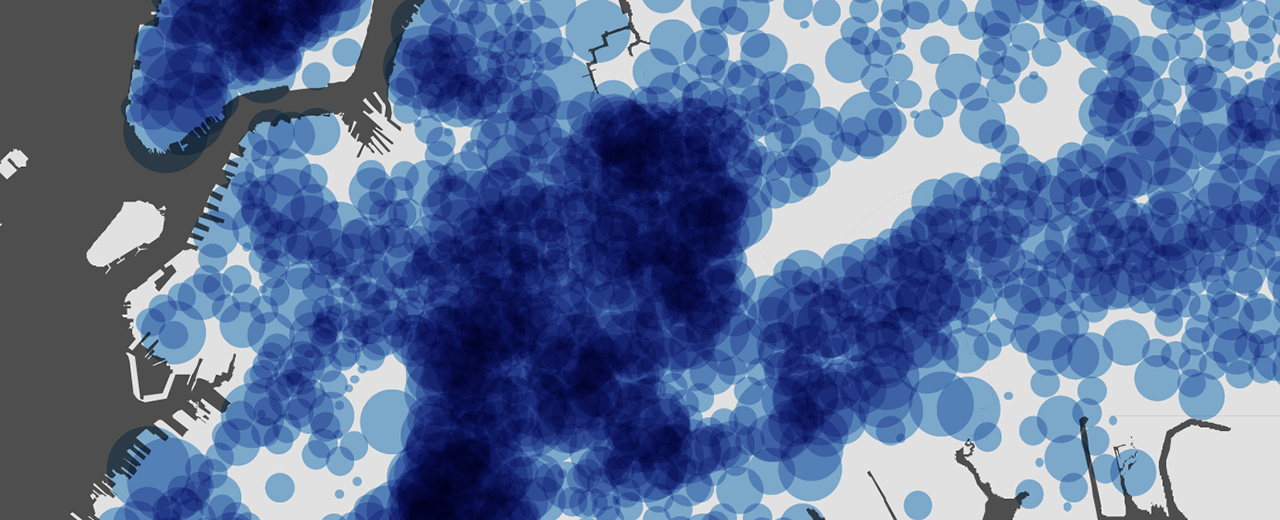 Data in human context.
The Spatial Analysis and Visualization Initiative at Pratt Institute is a mapping and analytics research hub that untangles the complexity of data through design.
---
Featured Projects
Museum of the City of New York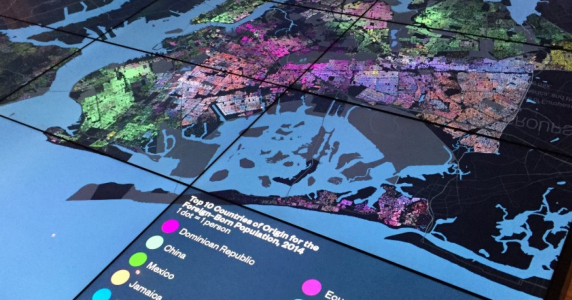 We performed data analysis and mapping for the Museum of the City of New York's (MCNY) first permanent exhibition, New York at Its Core. The exhibit presents the dramatic 400-year history of New York City as well as a high-tech look at the future.
---

Hudson River Foundation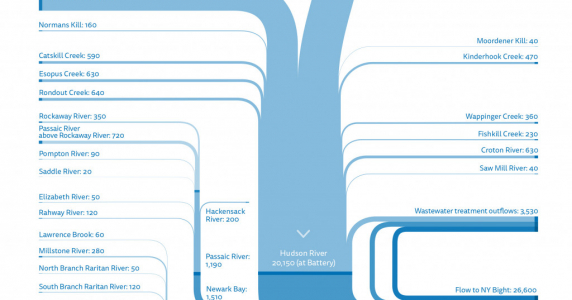 We worked with the NY-NJ Harbor & Estuary Program (HEP) to design and build a comprehensive design system, visual identity, and data visualizations for a group of print and interactive reports published every 5 years to inform the public about the health, ongoing work and science in and around the Hudson-Raritan Estuary.
---
Who Takes Care of New York?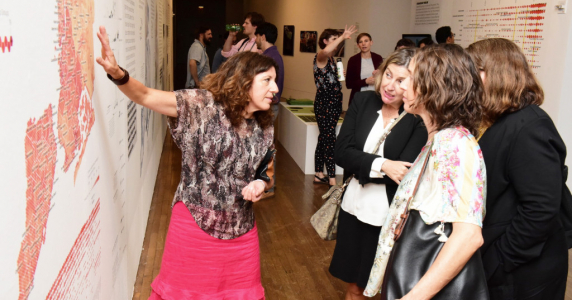 "Who Takes Care of New York" explored the variety of civic groups that exist and thrive in New York City, and the ways that they care for and support their local environments. Displayed through maps, art, and storytelling, this exhibition aimed to empower visitors with an understanding of their capacity to make lasting changes in their neighborhoods.
---
Who We Work With