In moments of cultural change, when the hard work of shifting perspectives is essential to benevolent forms of human evolution, leaders who have long prepared emerge. Award-winning filmmaker Nasreen Alkhateeb, BFA Fine Arts (Sculpture) '07, is one of those change makers. Her awareness of the realities and life-giving force of collaboration and interconnectedness, central to her work and her worldview, is emblematic of the future many of us hope to build.
Alkhateeb's multi-heritage and multi-hyphenate identity has shaped the lenses through which she has developed her body of work over the last decade, work that makes space—with a fierce sense of care—for underheard and undervisualized perspectives and experiences. In July, she received one of twenty Disability Futures Fellowships, awarded by the Ford and Mellon Foundations and administered by United States Artists, granting artists $50,000 in unrestricted funds to advance their practices. Alkhateeb's recent roles span filming Vice President Kamala Harris's campaign as lead cinematographer; cinematography and film direction for NASA—from which she has received a Cinematographer of the Year award—including current work on a documentary highlighting the first Disabled astronauts; and fellowships with initiatives advancing the film and television, such as Sundance's Accessible Futures Intensive and The Disruptors. Long focused on social justice in her work, Alkhateeb uses her unique perspective to honor distinct stories that motivate audiences and shift culture forward.

She spoke with Prattfolio about working from a place that amplifies historically excluded voices, what that care looks like behind the scenes, and how to find the stories we want to tell.
This interview contains answers both written (via email) and verbal (via telephone conversation), and has been lightly edited.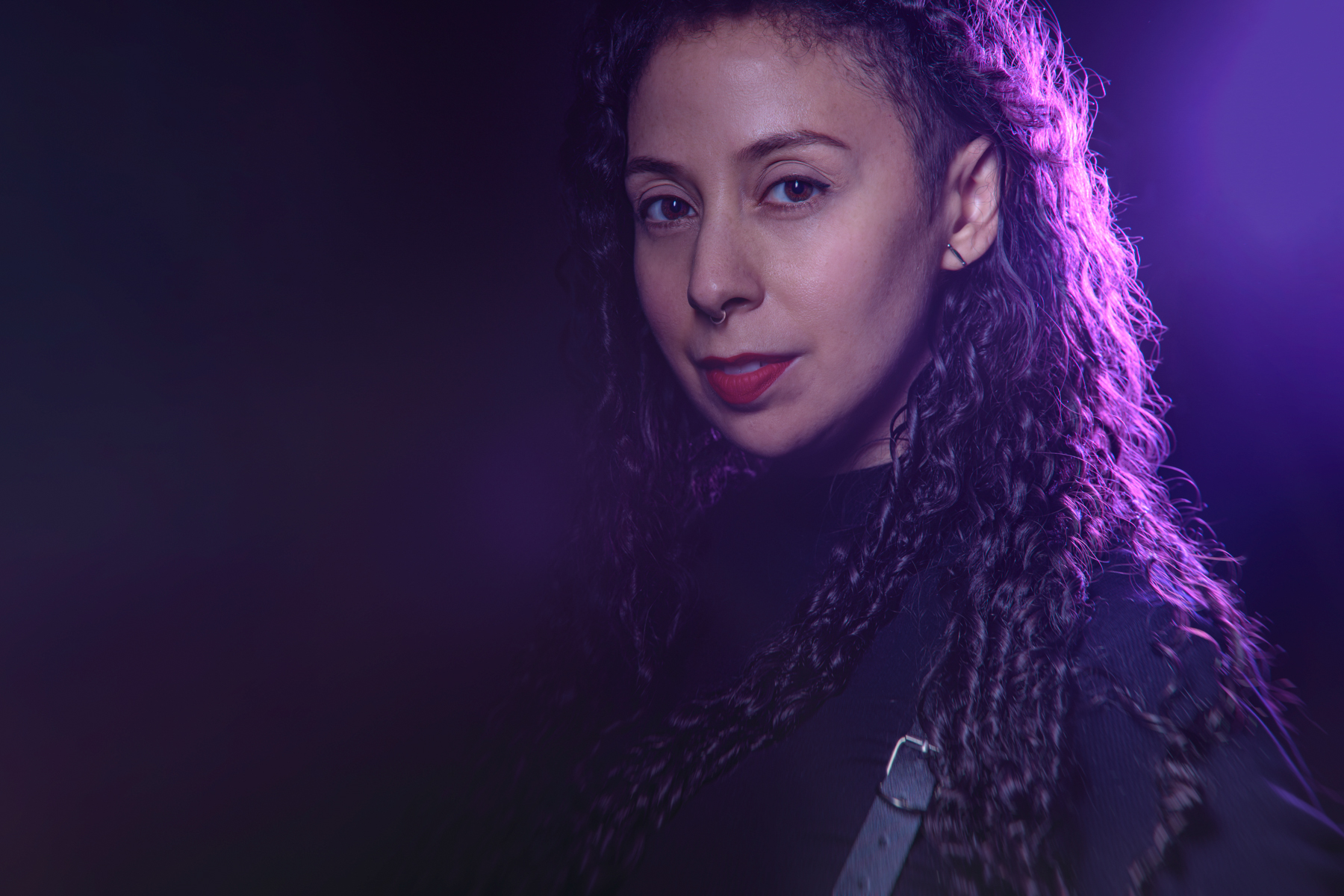 You spoke with Prattfolio seven years ago, in 2015, for the Lenses issue. How has your life changed since that interview, and how has that shaped your work?
The conversations I am having with people have shifted. I am being asked about my identities, instead of being asked to condense them. All of the things that make up who I am as a person, and how I see the world, are for the first time being considered by people outside of my family in a sociological and anthropological way. The irony is that all people are hyphenates. We have just lived for so long in the United States, where people are asked to boil themselves down to one label. It's a remnant of colonialism, and it is not helpful. I have always been proud of my identities, but now, I don't have to hide them in order to survive.

A feature in Forbes published last year mentioned that you became Disabled in 2018, and that experience affected your work in a number of ways. How would you say your experience at that time transformed you as a filmmaker?
The idea that I am not part of the club (that obtains opportunities to succeed) was magnified after I realized I was Disabled. Seeing through a Disabled lens uncovered the stark contrast of the imbalance of equity.
If I can't even get my body inside the building, how am I supposed to sit at the table? If the table is not designed for me to sit, how am I supposed to take part in the conversation? If I need to build my own table in order to take part, but the tools available are not ones designed for my hands, how should I proceed? Do you see where I am going with this? Our human classification systems are broken. Authentic representation is the only way to bridge the gap of understanding. The notion that we are all starting off on equal ground—we are not. When will it be possible for all people to have the ability to participate in the systems employed by governing structures?
Your practice as a filmmaker, producer, cinematographer and director is very intentional in terms of the type of work and collaborations you engage. Is there a recent collaboration that has really energized you?
The pursuit of collaboration in the creation of culture-shifting work was developed as a result of being raised by a women's rights grassroots organizer. I think when you cultivate social justice into art making, it attracts future collaborators who are motivated by the same yearning.

Recently, I had the opportunity to work with Donny Jackson on the series Supreme Models: Iconic Black Women Who Revolutionized Fashion, a series that intends to pay tribute to the Black women who transformed the fashion and beauty industries. [Jackson] is a showrunner who consistently illuminates pillars of American history that have long been sidelined, and I am humbled to bear witness to his capacity to carve safe space for women of color to thrive.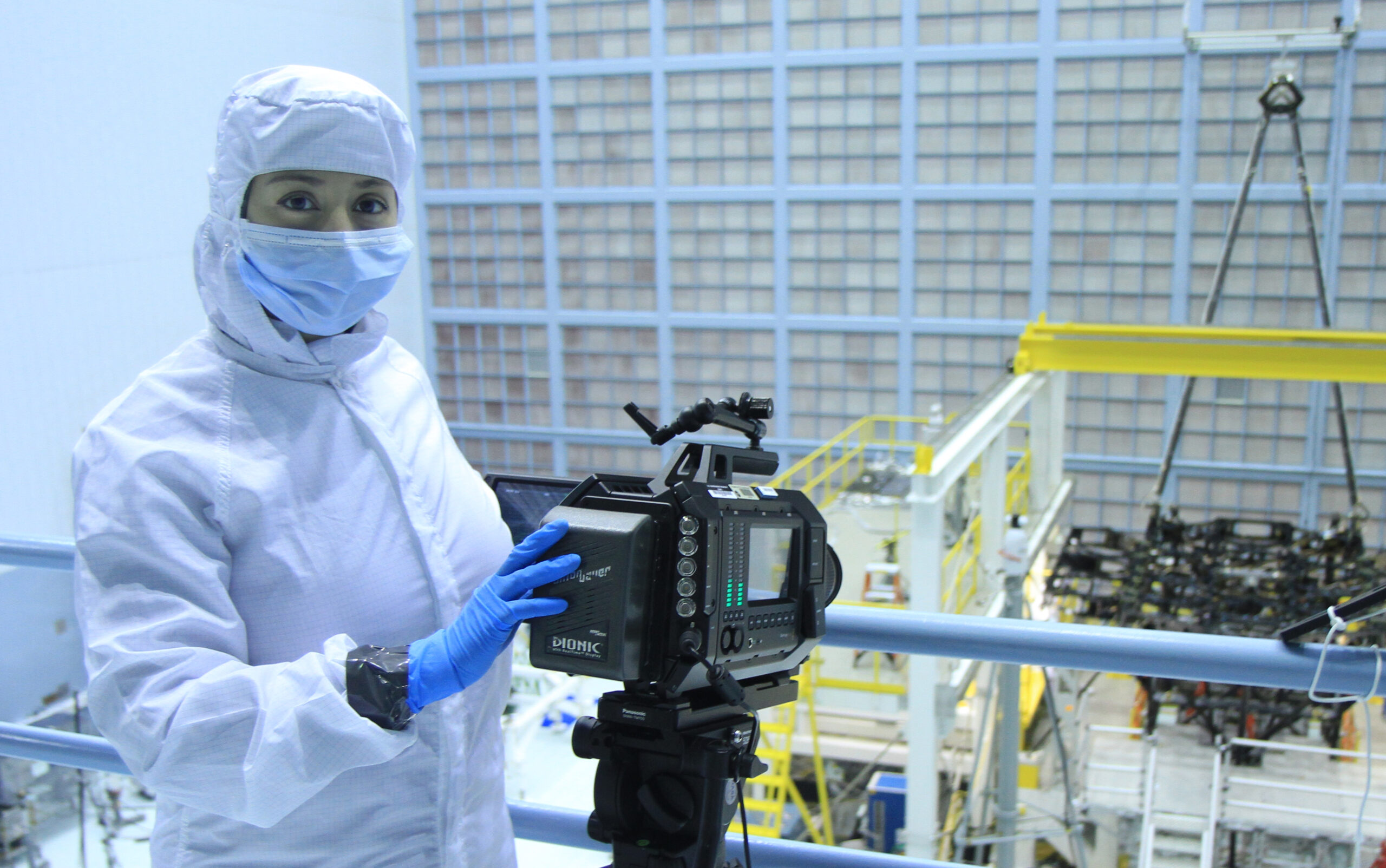 As a multi-heritage, Black, Iraqi, Disabled, raised Muslim, LGBTQIA+, and First-Generation human being, you are intimately familiar with holding space that is inclusive of multiple ways of being. How does multi-perspective storytelling inform your work, in terms of both identity and media, what is the interplay between craft and content?
Being a person who is intersectional makes it much easier for me to hold safe space for people who occupy marginalized identities. When I approach a story, I try to quiet my programmed brain. There are so many nuanced ways people are forced to communicate. It takes a practice of being able to listen, to actually hear what they are trying to convey. Their own message deserves my time, my consideration, and my ability to amplify their story. So people like them know that they are valued, and so more communities have the ability to get to know them. If I am working on a documentary about someone who uses a mobility device to move around, and the audience watching does not have anyone in their life who has that experience, it is my responsibility to amplify their story authentically, so the space carved into the audience is a safe one, moving forward, for anyone they come in contact with who uses a mobility device.
In regard to craft, being someone who comes from multiple intersections, and being born multi-hyphenate, not having the power to be anything other than a multi-hyphenate, it definitely informs what I capture. I see texture, I see color, and I see light through the lens of someone who embodies those identities—someone who has lived in another country, someone who has been marginalized in a colonialist society and patriarchy—so the things I capture and choose to amplify through my lens have everything to do with who I am. I didn't choose those identities. Those identities are embedded in my story.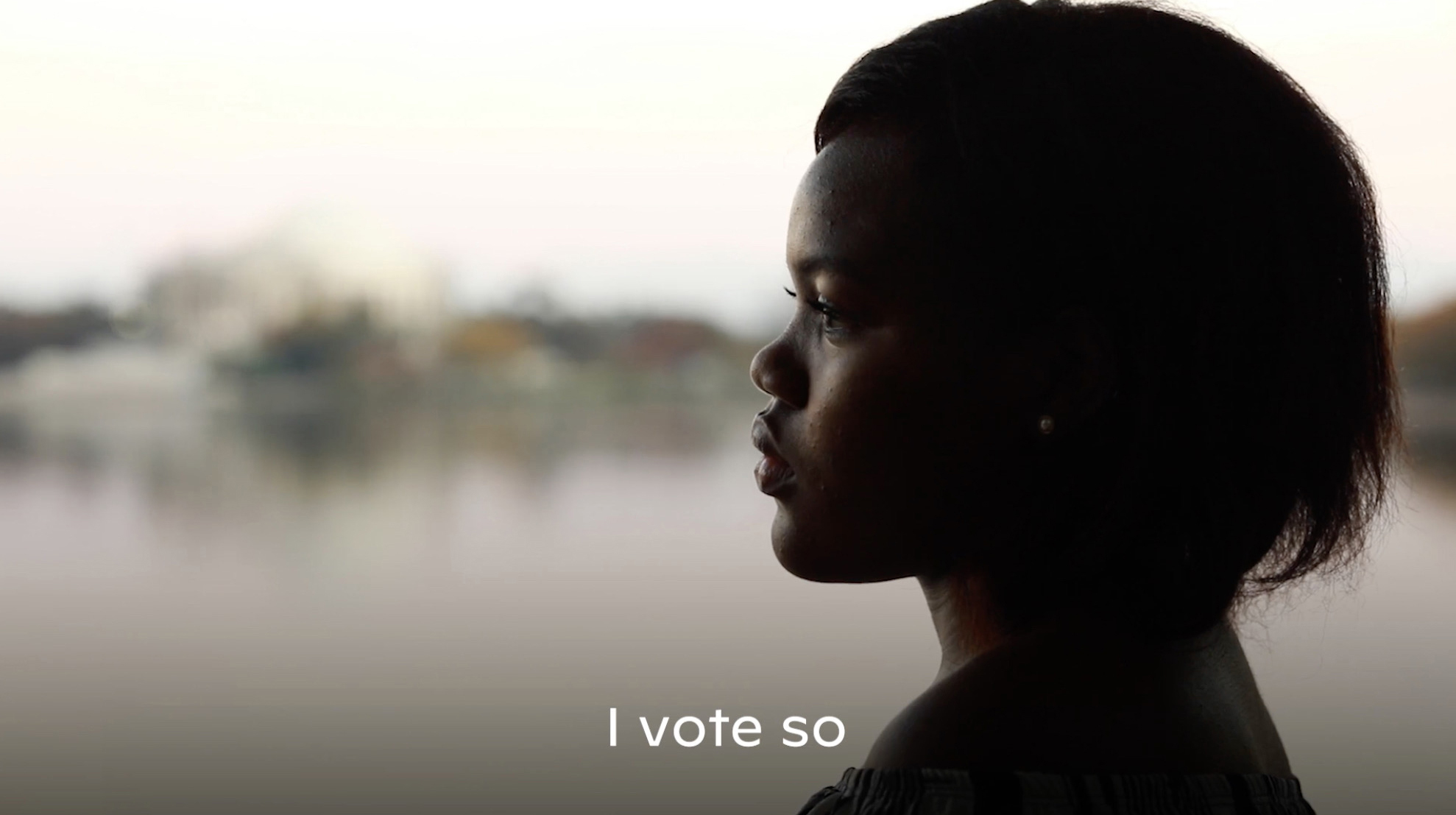 Throughout the pandemic, the culture of work has transformed in ways that seem permanent—a movement toward work from home; a resurgence in union organizing; an awareness and respect for essential workers; and an increased engagement of the intersection of individual agency, sustainability, and consumption—in your field, where do you see the culture shifting? I'm thinking of some of your past comments on ideas around universal design within the context of production.
The art of filmmaking has historically excluded people who are Disabled from being able to participate on set. Based on the conversations and partnerships I have witnessed between studios and productions, those preconceptions are changing. Studios are starting to understand they have the ability to set the tone for productions to utilize crew members behind the camera who are Disabled. That the disabled lens is a valuable one, in the creation of storytelling. Not just stories with disabled storylines, but Disabled characters who are just living their lives, with joy.
[Editor's note: Alkhateeb worked with Disabled creators to develop a toolkit to guide producers in creating more inclusive work environments; the toolkit is available at allmediastorytelling.com/toolkit.]
The Disability Futures program aims to shed light on the dearth of visibility of Disabled creatives and position them as leaders for accessibility, language, and care. What does your recent award as a 2022 Disability Futures Fellow mean to you, and how do you see it impacting the evolution of your work in the immediate future and beyond?
It provides the financial support to sustainably develop disability-centered work on a much more prominent level while simultaneously putting me in conversation with future collaborators that I might not have reached otherwise. It amplifies my mission as an artist, and the award's association with the Mellon and Ford Foundations amplifies me as an artist. It allows institutions and prominent entities who might have the same mission as me to be able to reach me as a potential collaborator. This in turn creates a new cultural paradigm—Disabled artists have something to say. What we have to say is valuable, and the types of projects that we are pursuing are worth amplifying. For example, I am currently directing a feature documentary about a new generation of Disabled astronauts. For the first time in history, we captured 12 Disabled flight ambassadors who flew collectively on a zero-gravity flight. We filmed the first flight, which took place in October 2021. It was successful—and it was a historical moment.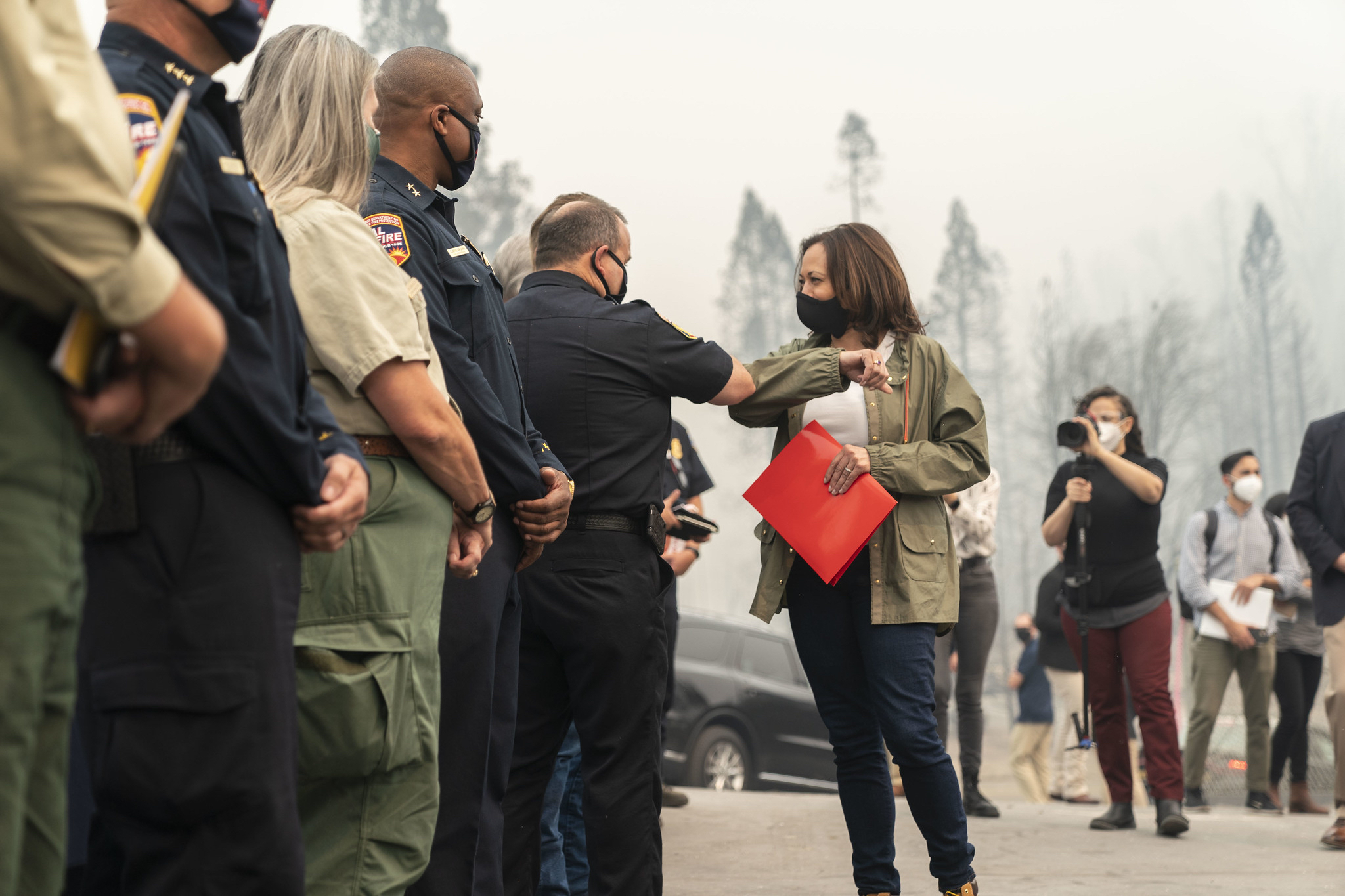 Considering this, in what ways do you hope the world as a whole will transform, and how do you envision your work contributing to that transformation?
Audiences crave authentic representations that have historically been excluded from their consumption. Look at Reservation Dogs and Lovecraft Country. I think content developed and written by the people who have experienced those stories reflected within provides a much deeper understanding of a perspective that is foreign to someone else's experience. The ability to illuminate the Disabled experience with other Disabled storytellers is a serious responsibility. The baseline of our experience has to come directly from us, so we can be seen as the leaders we are. Making inclusive content, making authentic content, means that our collective future has the ability to welcome Disabled directors, writers, and showrunners. If you think about the reach television and film has, it means we are living during a historical era in the timeline of the human rights of Disabled people.
Do you have a piece of advice for people coming up in the industry who are similarly looking to tell untold stories and create space? Is there a lesson learned at Pratt that continues to resonate for you in your work and life?

The underestimation that you have experienced, use it, it's fuel. Your instincts will help guide you to tell the stories you know are important. In the pursuit of telling those stories, you will find a community of people who will help sustain that drive. The relationships I have nurtured with Pratt classmates, and professors, persist to this day.