"Offshore wind power," as undergraduate architecture professor Karen Bausman puts it, is "a near-future issue of socio-ecological urgency." As an architect and artist, theorist and educator, she is leading research and design for a more sustainable, equitable New York City waterfront. Bausman, whose firm Karen Bausman + Associates are experts in the space of climate impact, sustainability, and issues of equity in urban waterfront design, has over the past two years worked with architecture students in the independent study course Research Topics to investigate the relationship between energy sources and the built environment and to prototype structures that could improve the experience of the city's shoreline for the future.
In our coastal city, the effects of climate change leave shore fronts vulnerable to storm surges and rising sea levels. For their project, NYC Future Perfect, Bausman and her student researchers are examining alternatives to the waterfront's static structures, from boathouses to recreation pavilions, that might adapt to a shifting shoreline while better meeting the changing needs of the communities that use them. The structures would be 3-D printed, scalable, light, and movable. "Being able to disassemble and redeploy 3D printed modular structures provides City agencies flexibility to meet the unique needs of individual communities on a real-time basis," Bausman says, "versus the current public-procurement-to-construction process for new civic structures that typically lasts from 4 to 10 years."
To be so nimble, the structures would also be powered by wind turbines, integrated into their facades, that would provide the required renewable energy to keep them self-sustaining–and echo the compelling technology being implemented not far out at sea.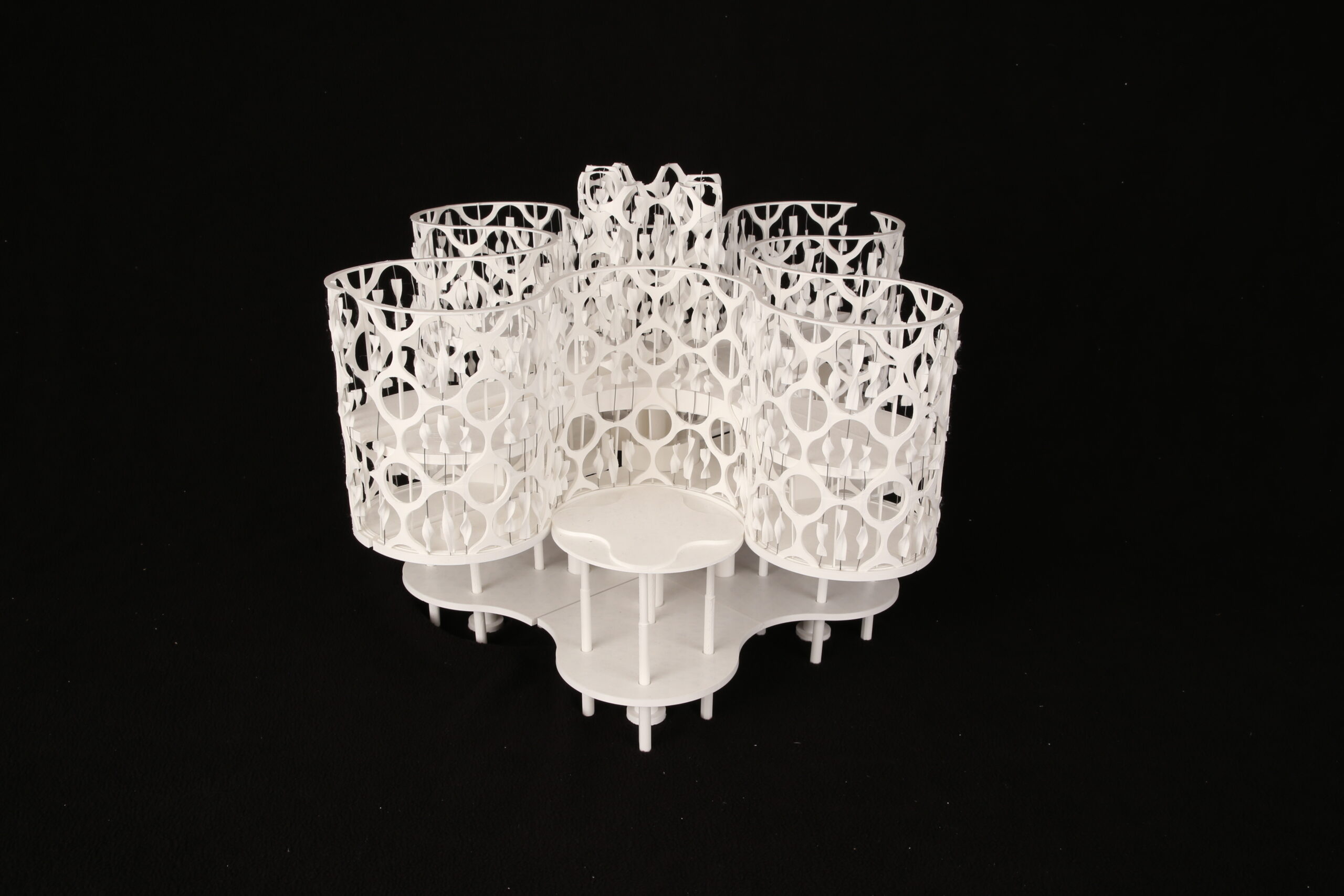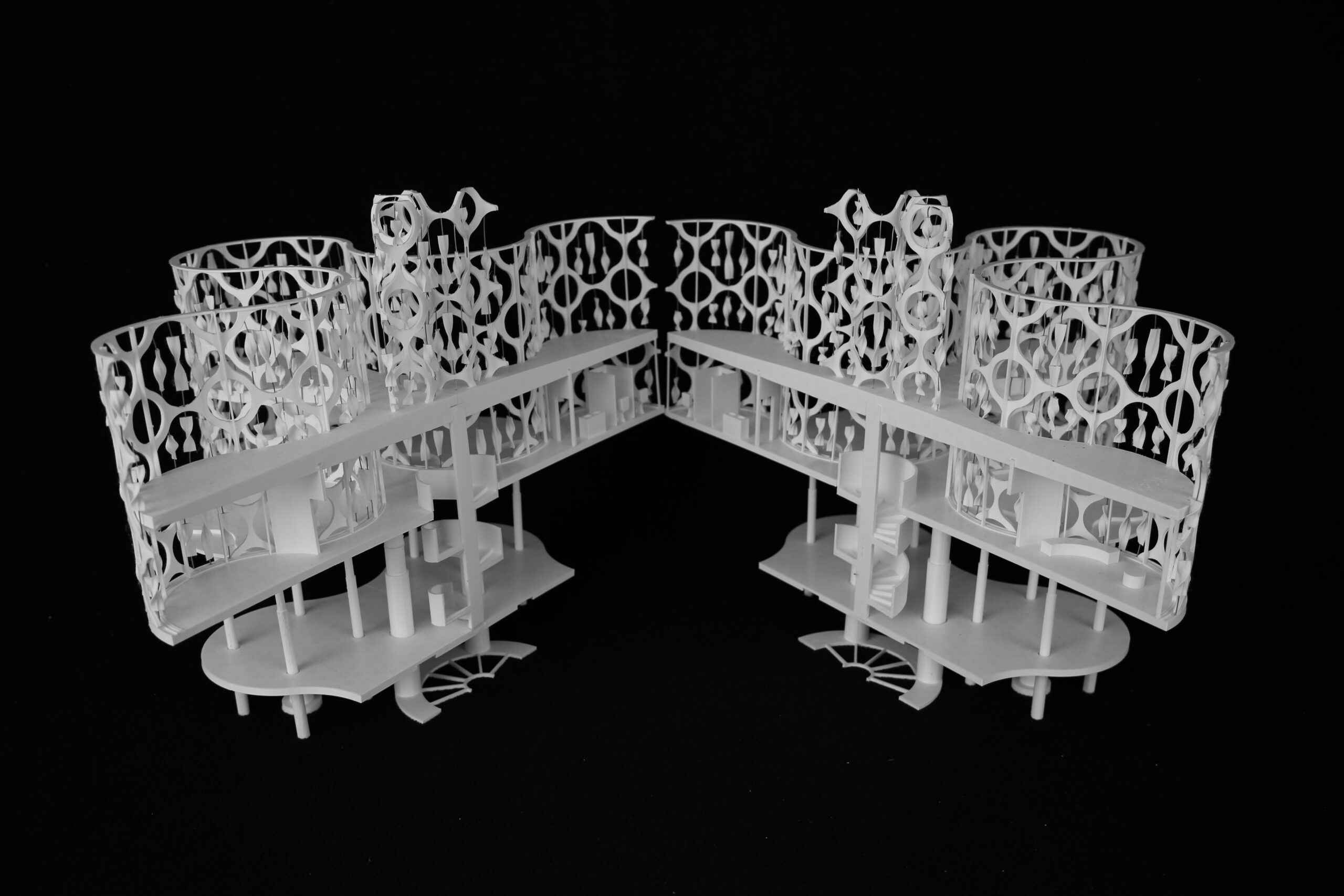 Along with sustainability, the ultimate goal is access–and with greater adaptability comes greater opportunity to respond to city dwellers' needs in a dynamic way. "These structures will help city agencies plan for equal access to the waterfront, helping to open the coastline to 800,000 residents who have been historically cut off from nearby waterfronts due to, among other things, a lack of comfort and active recreation facilities," Bausman remarks.
Reviewing printed prototypes with engineers and agency personnel from NYC Parks and NYC Planning, the response has been enthusiastic, and with the engineers, Bausman's team has established next steps to realize the facade at scale, using robotics to 3D print. For this testing phase, they will need to draw on the expertise of scientists and engineers with specialized knowledge to help examine the effects of atmospheric conditions and other forces on the structure. Meanwhile, Bausman's research and teaching around offshore wind power and the architecture that aligns with it, with a lens on the lived experience that architecture affects, will continue.
"For me, New York City has been a source of inspiration and a place of such unique vitality. Part of that energy stems from the city's rich history, which has created a living sculpture continuously shaped by human need, desire, motion, and climate activism," Bausman reflects. "I am committed to continuing to develop the quality and impact of my current achievements in conceptualizing and developing innovatory wind-turbine-powered architectural infrastructure typologies and energy landscapes located within the intensifying New York City waterfront."
As New York leads the nation's offshore wind development, with projects underway that aim to harness 9,000 megawatts of wind energy by 2035, a wind-powered future is already upon us. Harnessing the potency of this moment has also been important to Bausman, which led her and graduate architecture and urban design professor Maria Sieira to develop the Wind Power NYC Archive. This public digital collection, developed with the support of Pratt Institute Libraries and School of Information collaborators, compiles materials related to green energy in the New York City region, including the waterways in the tri-state area, documenting the implementation of offshore wind farms off the city's coast, a record that could serve as a resource for those that follow.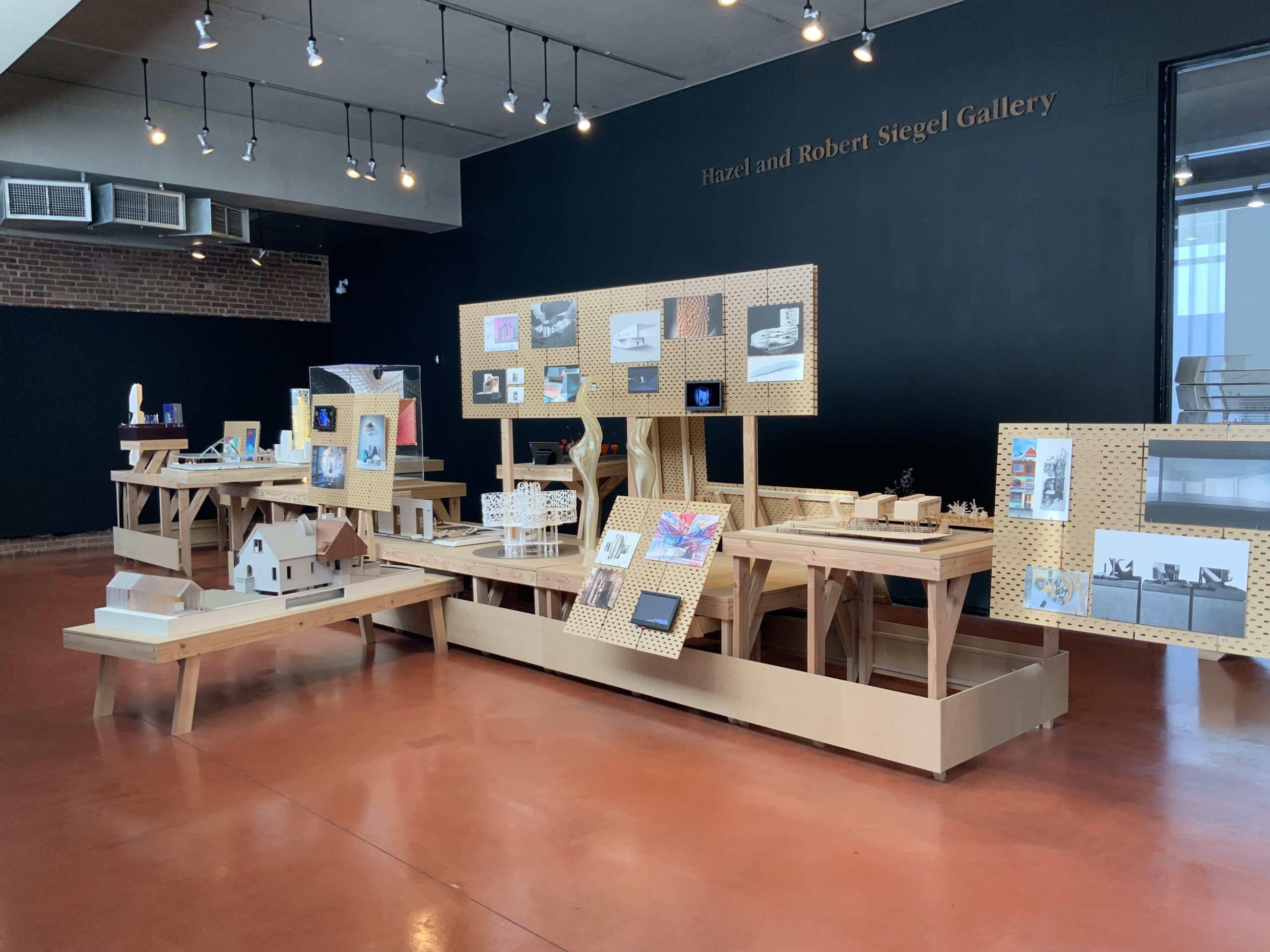 Read more stories from "Start Here" in the Fall 2022 issue.