Research from more than 50 projects, groups, and centers was shared at the 2023 Pratt Research Open House (ROH) held on Friday, March 10. Launched in 2018, ROH annually features groundbreaking research by students, faculty, and staff from across disciplines. This year marked a return to a public in-person event and celebrated the debut of our new Research Yard in the Brooklyn Navy Yard. Hundreds of people attended to view the work presented in the dynamic new space that will be an ongoing hub for the research ecosystem at Pratt.
Organized by the Office of Research and Strategic Partnerships in the Provost's Office, ROH showcases the innovation, collaboration, invention, and investigation that take place year-round at Pratt. This year's ROH awards honored some of these projects that are advancing ideas, problem-solving, and solutions in their fields.
The Aqua Sacs project was recognized with the Sustainability Award for its representation of the importance, possibilities, and future of sustainability. Its project team includes Pratt faculty member Cindie Kehlet, acting chair of the Math and Science Department, as principal investigator, with Helio Takai, dean of the School of Liberal Arts and Sciences, and Karol M. Murlak, professor of industrial design, as co-principal investigators. Jon D. Chorover, head of the Department of Environmental Science at the University of Arizona, and George John, a professor with the Research Foundation of the City University of New York, are also co-principal investigators on the team.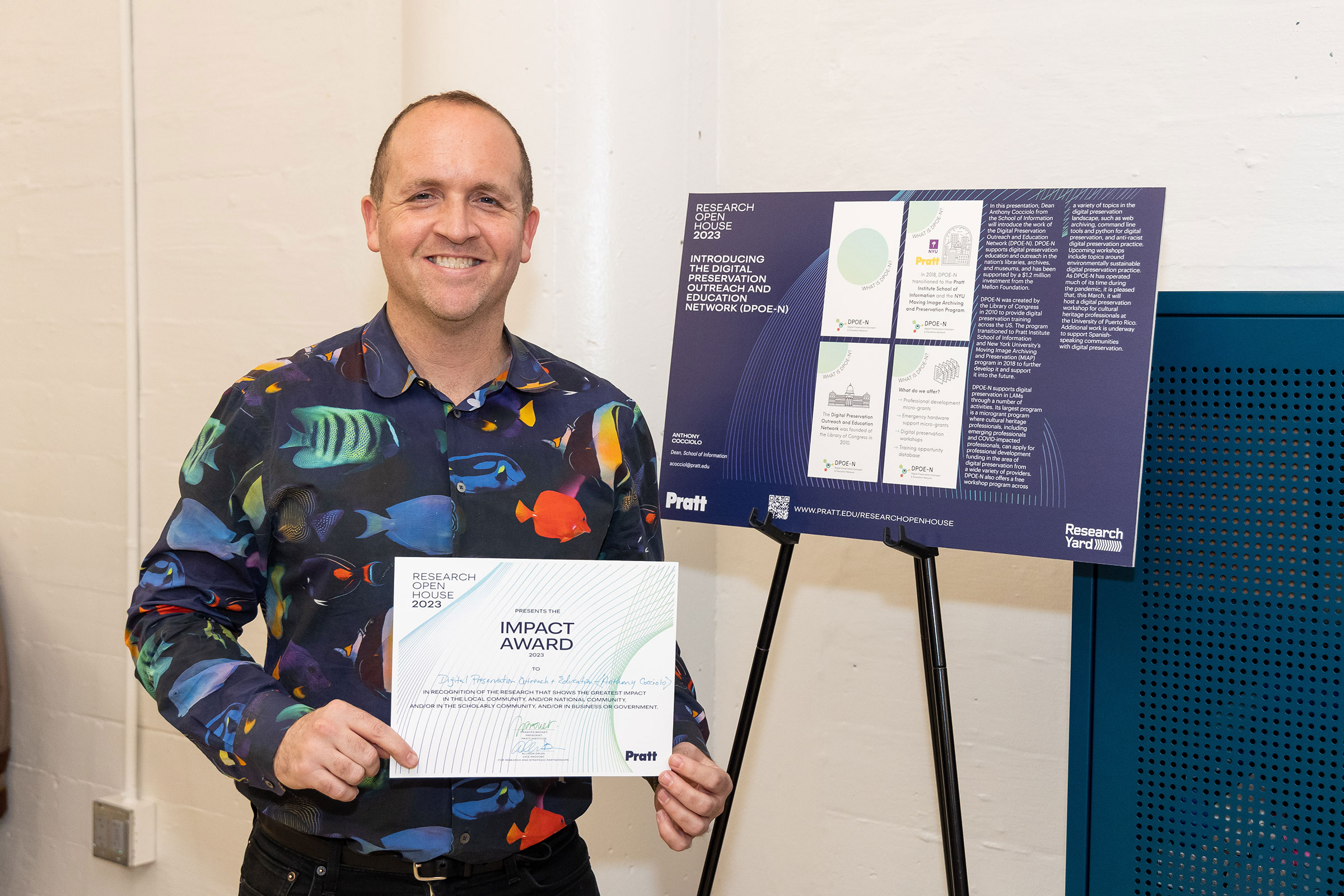 The Digital Preservation Outreach and Education Network (DPOE-N) presented by Anthony Cocciolo, dean of the School of Information, received the Impact Award for its advancement of digital preservation across the country. Recently receiving significant funding from the Mellon Foundation, DPOE-N supports digital preservation education and outreach in libraries, archives, and museums throughout the United States. It was initiated by the Library of Congress in 2010 and, in 2018, transitioned to the School of Information and New York University's Moving Image Archiving and Preservation (MIAP) program. This March, it hosted a digital preservation workshop for cultural heritage professionals at the University of Puerto Rico.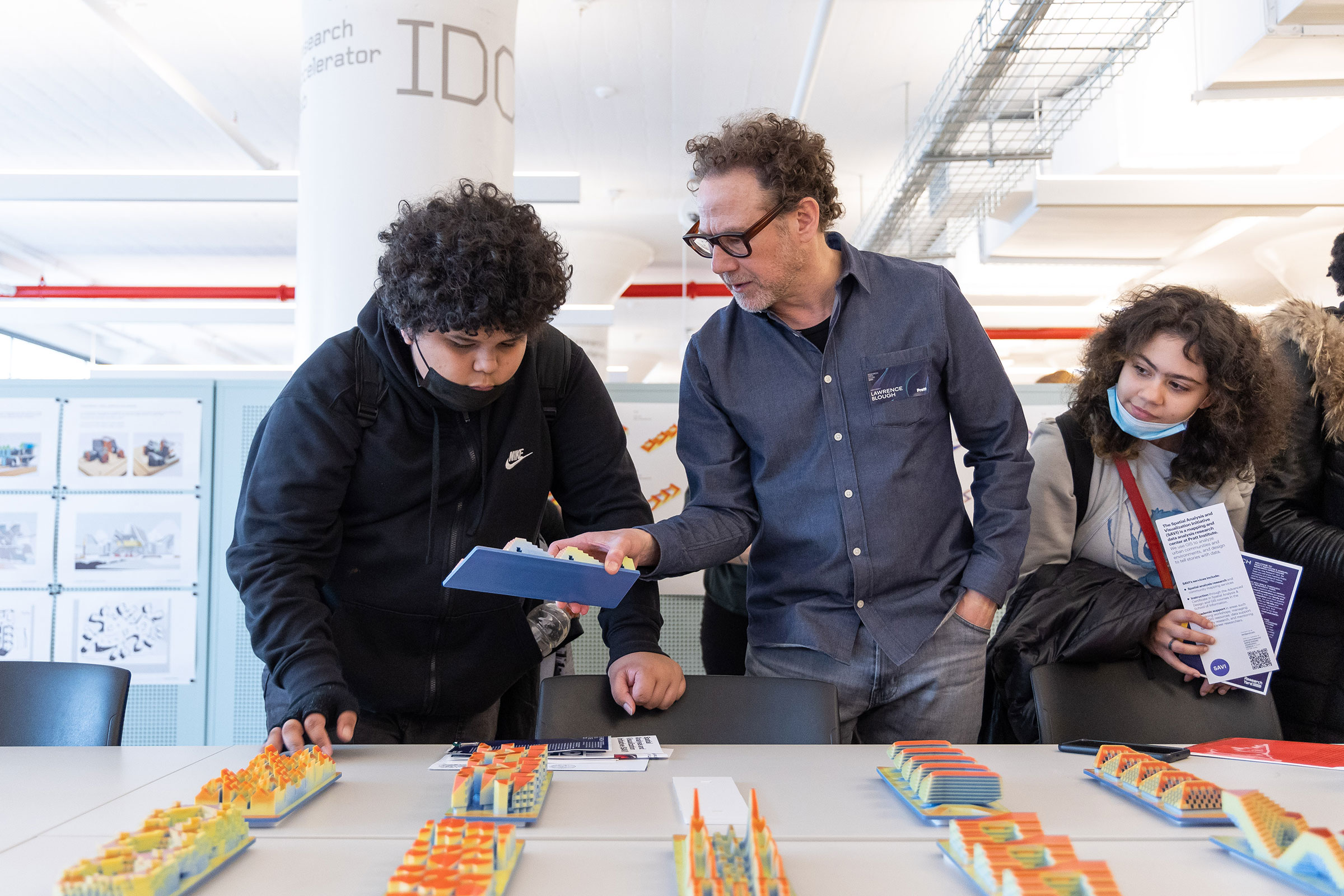 The Start-Up Power Award went to the Co-Housing Center led by Lawrence Blough, professor of undergraduate architecture; David Burney, academic director of Urban Placemaking Management; and Deborah Gans, professor of undergraduate architecture. The award honors research that has the greatest potential to become a successful start-up. The Co-Housing Center is focused on supporting the creation of a School of Architecture Housing Research Center by discovering and writing grant applications related to housing futures in urban contexts. This Housing Research Center will work across issues of technology, lifestyle, affordability, and climate resiliency and bring together projects led by a diverse group of faculty in collaboration with experts in the field, all aimed at developing solutions to the country's housing crisis.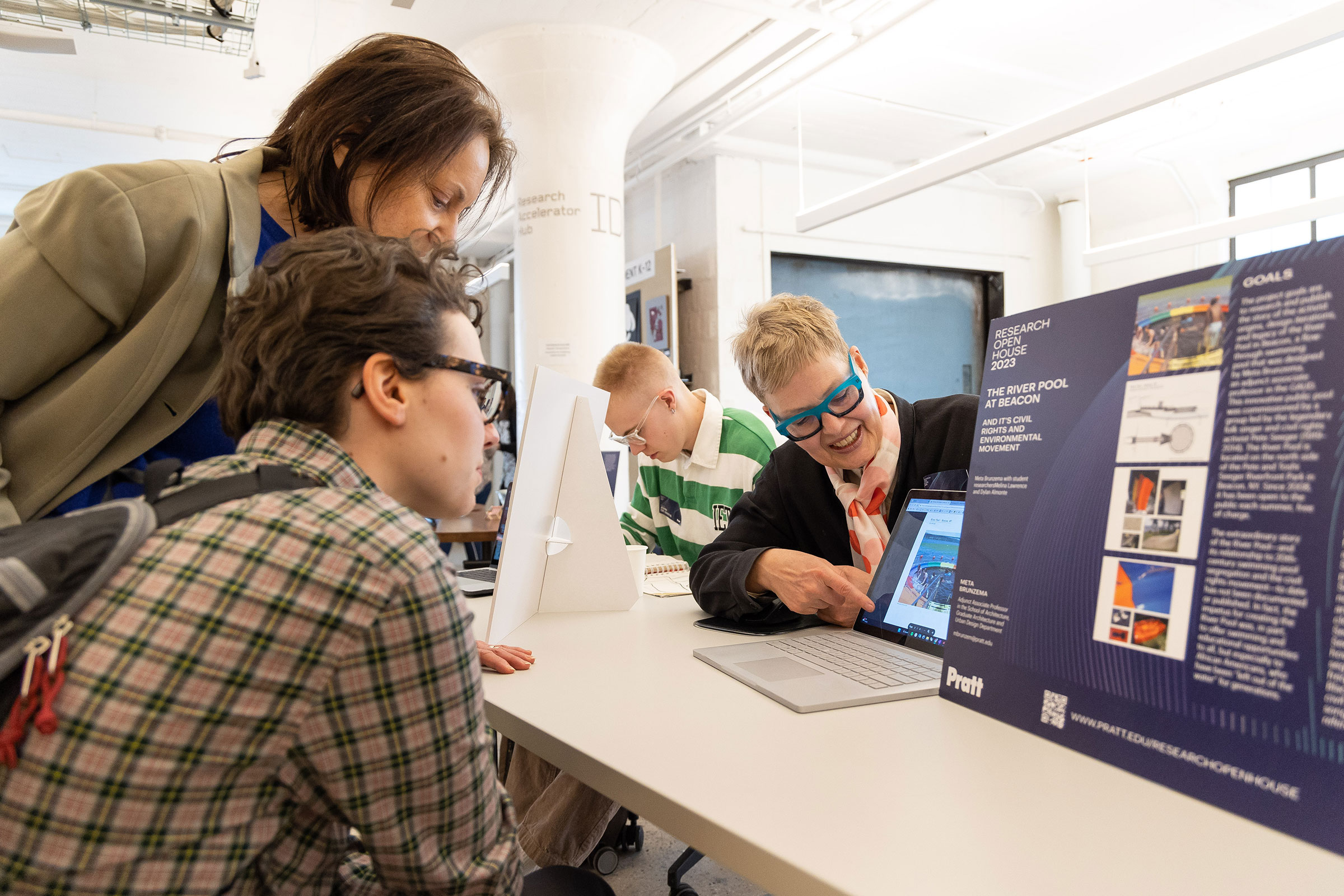 The River Pool at Beacon and Its Civil Rights and Environmental Movement Origins, led by Meta Brunzema, adjunct associate professor in the Graduate Architecture and Urban Design (GAUD) program, was honored with the Innovation Award, which recognizes research with a unique approach to its process. Working with student researchers Melina Lawrence and Dylan Almonte, Brunzema is investigating the activist origins, design iterations, and legacy of the River Pool in Beacon, New York. Brunzema designed the Beacon waterfront public swimming pool, which was commissioned by a group led by folk singer and civil rights activist Pete Seeger. Opened in 2008 and free of charge, it addresses the equity of swimming opportunities, particularly for African Americans, who for generations were marginalized from such spaces by segregation. The research on the pool concentrates on this context as well as the modern environmental movement as it relates to the Hudson River. This research was recently awarded a 2023 DEI Research Seed Grant Award from Pratt Institute's DEI Subcommittee on Faculty and Staff Retention and the Office of the Provost's Research & Strategic Partnership division.
The People's Choice Award will be bestowed in the coming weeks. Selected through online voting, the public is invited to view the Research Open House projects and vote for a favorite, whether it's one that could make an important impact, lead to a new start-up organization, or change a scholarly field. Voting ends on April 6 and the winner will be announced online soon after.