Two hundred high school students from 16 countries and 24 states are on campus this month for PreCollege. The July 5 to 29 program offers college-level classes in art, design, architecture, and creative writing led by Pratt Institute's expert faculty. After a shift to online classes during the pandemic, the 2022 edition of the annual summer program is a joyous return to the Brooklyn campus.
The students live in the residential halls, explore their passions in the studios, and have hands-on engagement with the range of disciplines at Pratt, such as comic book writing, digital arts, fashion design, film/video, jewelry/metalsmithing, and more. They also have opportunities to engage with campus resources like the library, labs, and the recently established Textile Dye Garden, as well as the cultural resources of New York City including its museums.
Additionally, PreCollege partnered with the Office of Diversity, Equity & Inclusion on a pilot program of their new Inclusive Student Leadership Workshops, a series of workshops designed to educate students on how to embrace diversity and foster inclusion through student leadership. Each segment is structured to provide key concepts and assist students in understanding self-identity, intersectionality, and practices that foster cross-cultural communication.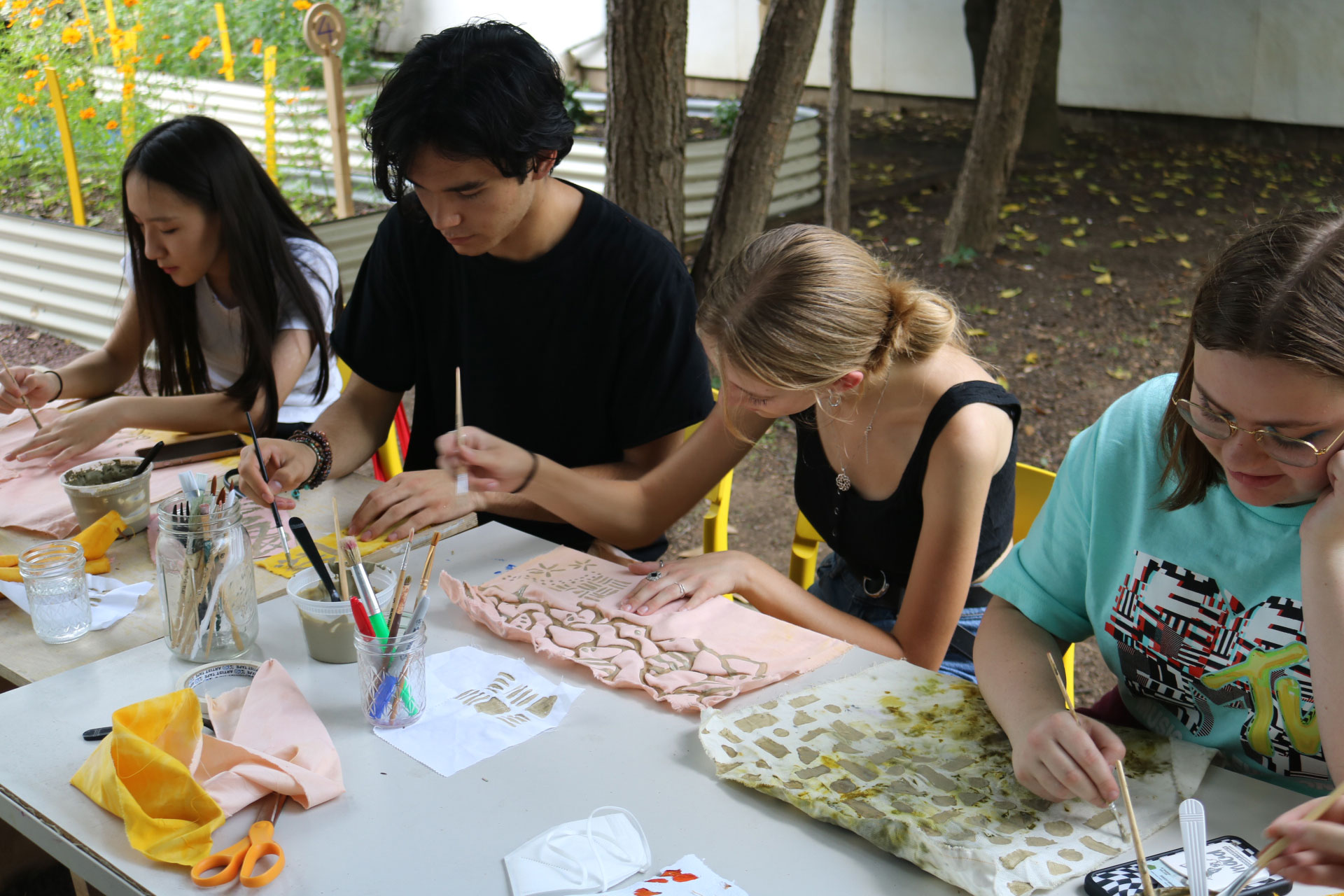 In the intensive classes, students prepare for the experience of college while earning college credits, improving their technical skills, and developing portfolio pieces for their applications. Merit and need-based scholarships as well as The Black Alumni of Pratt Scholarships are available to students to facilitate their attendance in PreCollege.
Alongside the in-person studies, students are able to study virtually in online classes. The hybrid approach invites students from across the globe to expand their practices through the inspiring environment of Pratt and the community of their fellow students. Whether logging on from China or arriving on campus from the Bronx, they all share a drive to advance their creative interests into academic pursuits, with PreCollege supporting them in realizing those ambitions.