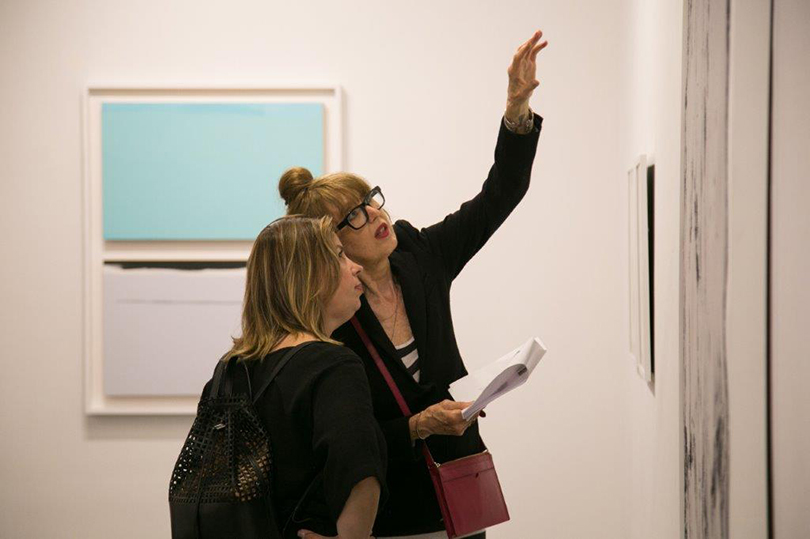 On October 7, Pratt Institute will celebrate Alumni Day 2017 with a full program of events and the third annual Alumni Exhibition that will display work by more than 50 graduates.
The curated exhibition in galleries across campus will feature work that spans several decades and a range of artistic disciplines, including communications design, drawing, film and video, painting, photography, printmaking, and sculpture. Work by Pat Steir (B.F.A. Graphic Arts '62), Paul Rand (attended '29-32) and many other Pratt alumni will be on view.
This year, Alumni Day will be held during Family Weekend, giving current students and their families a glimpse of what it is like to be a part of the Pratt alumni community. Alumni Day will feature a full program of events culminating in a special "Dîner en Noir" catered dining event that will include a celebration of the 2017 Alumni Achievement Award winners and recognize Pratt's 50th Reunion Class and the 40th Anniversary of the Rome Undergraduate Architecture Program.
Find more information about "Dîner en Noir" and the Alumni Day 2017 schedule of events, and instructions on how to register. The Alumni Exhibition, which will be open to the public, will be held on Pratt's Brooklyn campus from 11 AM to 4:30 PM, with a public reception at 7 PM on October 7.