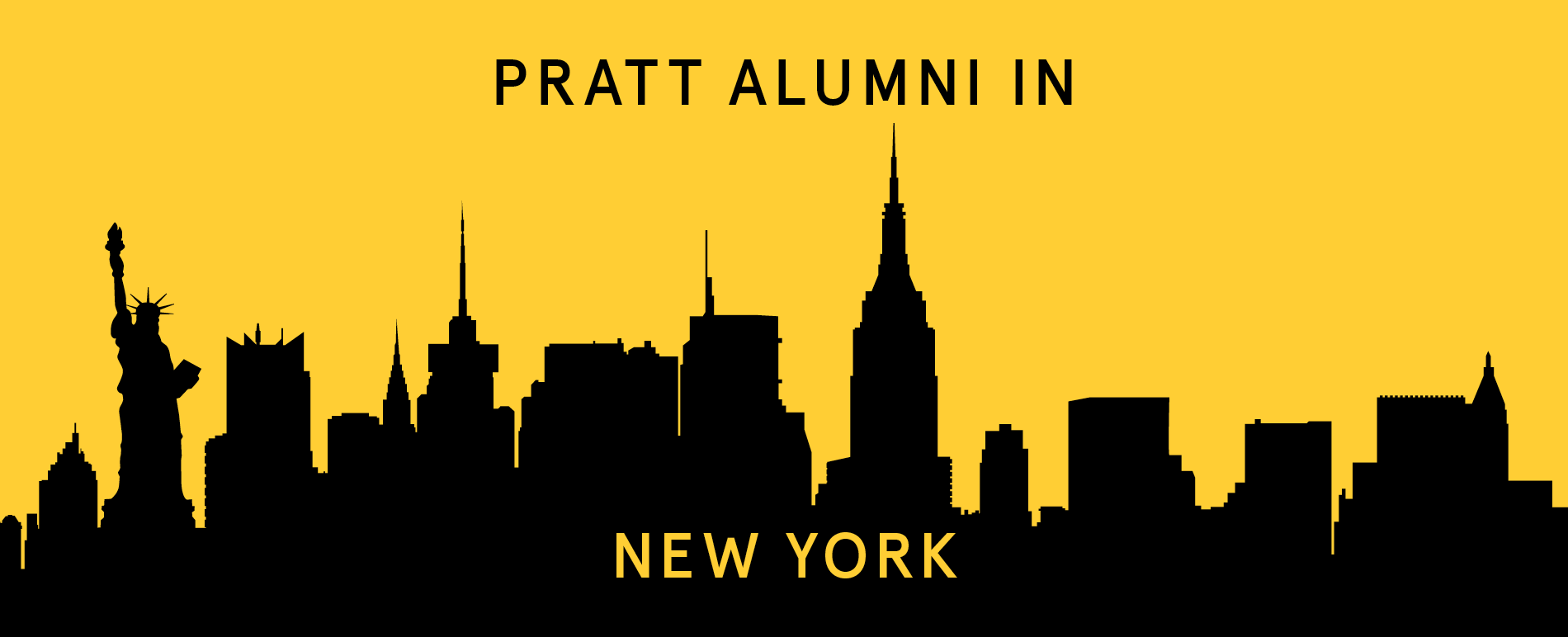 Pratt Alumni New York City Network
We are excited to connect alumni in New York City for exclusive events and activities! Find us on social media to hear about upcoming happy hours, museum and gallery tours, and more.
The NYC Network has grown exponentially since the launch in January 2018. To learn more about the great events and things that Pratt Alumni are doing in New York City, check out the NYC Regional Network's Blog, Pratt Unscripted.
UPCOMING EVENTS
Pratt Alumni NYC Network at the Brooklyn Museum 
PREVIOUS EVENT
Giving Day Virtual Drawing Event from Coast to Coast
NYC Alumni Network Live Model Drawing Event
NYC Network Alumni Volunteer Info Session
Pratt Alumni NYC Network at the Rubin Museum of Art
Pratt NYC Alumni Virtual Tour of the New Museum's Faith Ringgold Exhibit
An Insider's Look with President Frances Bronet
Alumni Masters Panel | The Intersection Between Art and Tech
Alumni Masters Panel | The Art of Succeeding by Doing What You Love
Lunch and Frida Kahlo Exhibit at the Brooklyn Museum
Pratt Alumni NYC Network at the Armory Show
Pratt's 2019 CAA Reception
Young Alumni Program
Happy Hour at A/D/O
Panel on Art, Architecture and Real Estate
Memorial and Book Reading for Prof. Mimi Lobell
Architecture Alumni Reception (AIA Conference)
Panel on the State of the Housing New York Plan
Social and Guided Tour of the Rubin Museum
Meet Pratt's New President: New York City
NYC Network Alumni Mixer at Redeye Grill
Pratt Alumni NYC Network at The Norm (Brooklyn Museum's First Saturday in February)
---
VOLUNTEER LEADERS
---
CONNECT WITH US
Office of Alumni Relations: alumni@pratt.edu
---
To ensure that you receive invitations to events, news about Pratt and networking opportunities, please update your contact information.