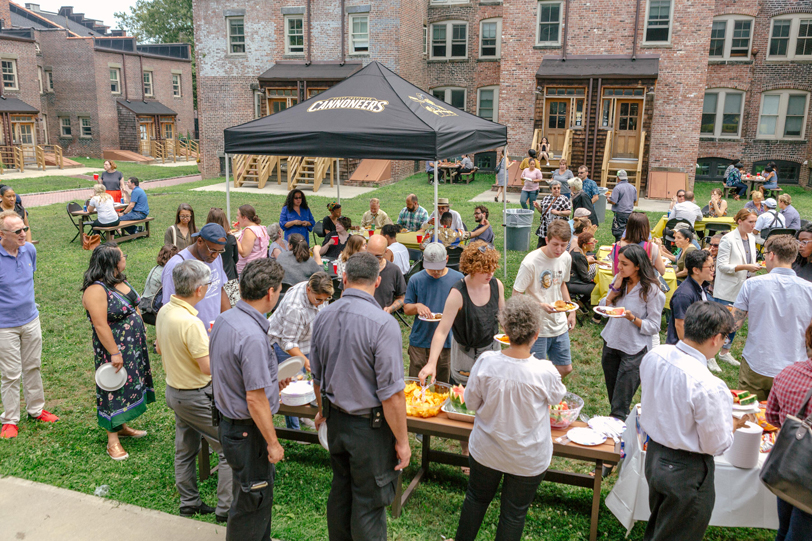 Improve retention efforts, professional development, and career advancement opportunities to support diverse faculty, administration, and staff from underrepresented groups.
Provide internal and external professional development opportunities for faculty and staff that identify as Black, Latinx, Native/Indigenous, and Asian American/Pacific Islander (BIPOC).
Create a leadership development program for BIPOC faculty and staff, and encourage participation in the AICAD BIPOC Academic Leadership Institute.
Develop mentoring programs for BIPOC faculty and staff.
Design academic research programs and opportunities for diverse faculty and staff to showcase their work.
Increase social and professional engagement among diverse faculty and staff across the institution.
Launch the DEI Faculty Fellowship program to support alignment between institutional and academic DEI goals.
RESULTS TO DATE:
Compensation Studies for Faculty and Staff with Salary Equity Adjustments
Hosted Focus Groups for Faculty and Staff – People of Color, Disabilities, and LGBTQ+
Added DEI Language for Academic Senate Committee Nominations and Candidate Statements
Annual participants in AICAD BIPOC Academic Leadership Institute
Hosted Faculty Art and Design Slam (FADS) event
Provided BIPOC Research Seed Grant Funding
Launched Nivati, a new mental health support resource