MORPHOLOGY STUDIOS 2018-19
FORM AND FORCE
Topology Driven Automation
In this course, students developed prototypes that looked toward the specific topology of various periodic minimal surfaces for insight into advancing and automating manufacturing processes. Computational models were developed to simulate assembly sequence and structural forces.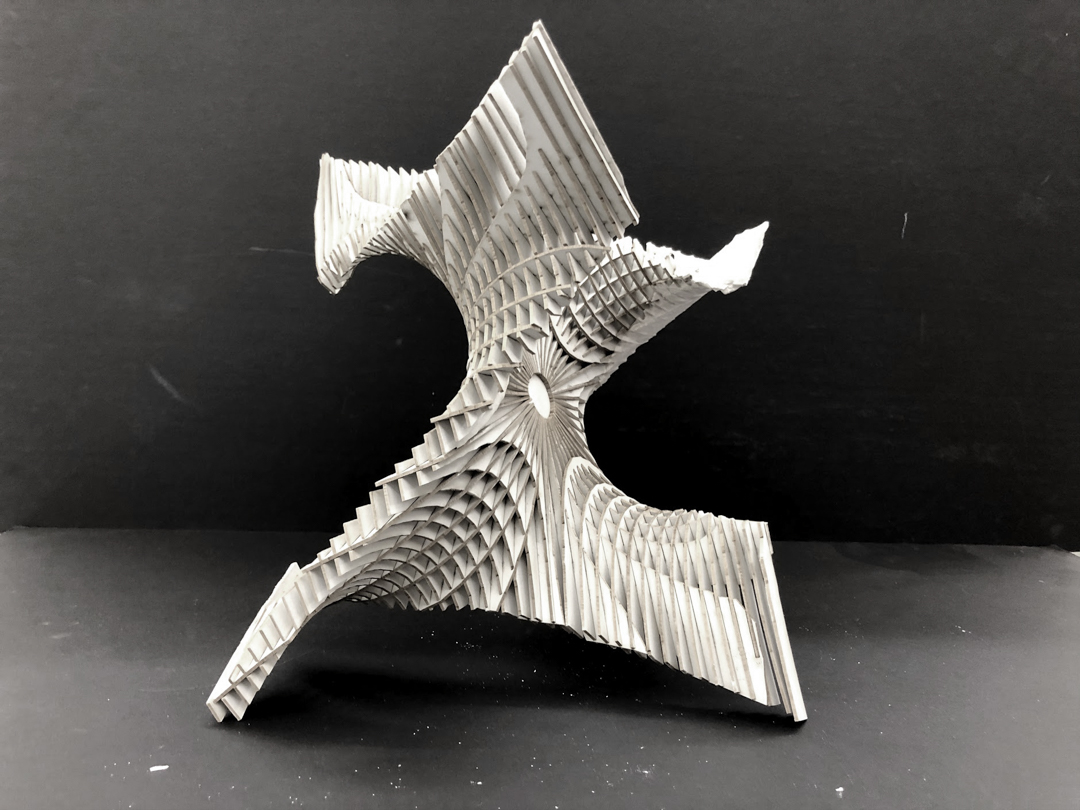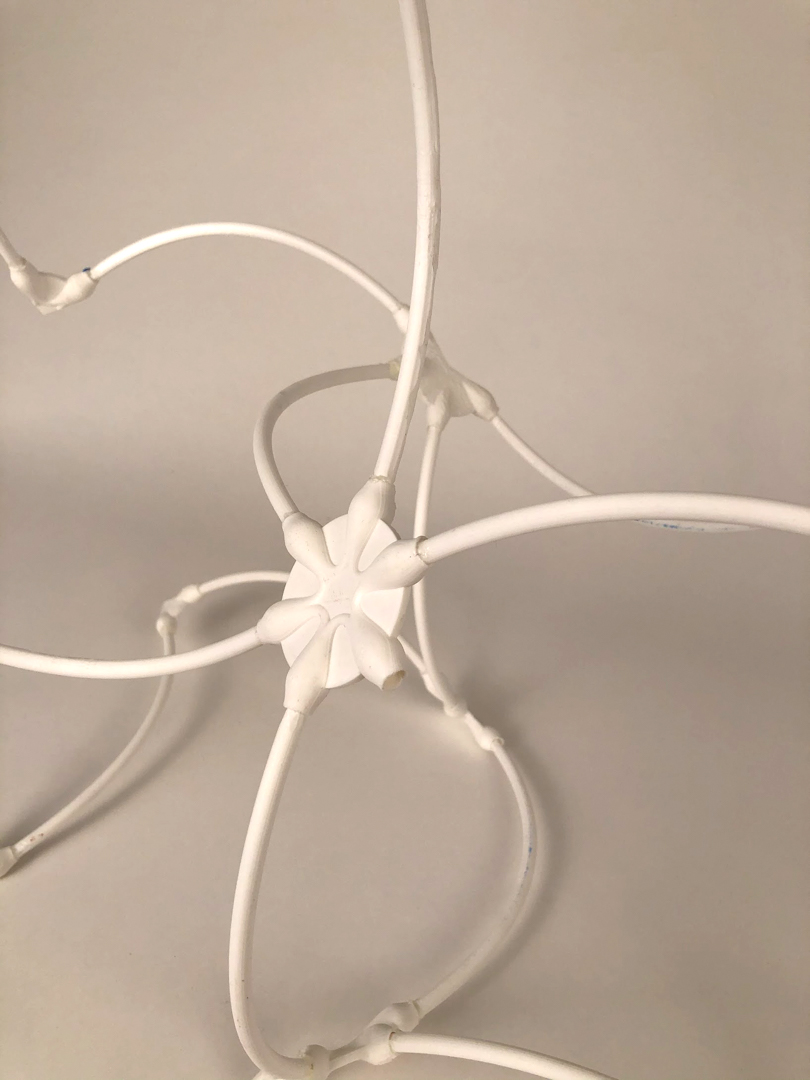 [Credits]:
Faculty: Ajmal Aqtash (with Robinson Strong)
Students: Matthew Malcom (1, 2), Aisha AlJassim (6, 7), Yuju (Ezad) Hung (3-5), Lucy Zakharova (8)
---
FORM AND TIME
Crochet Topologies
In this class, we crocheted rope to build large cones, saddles, and hyperbolic planes. This approach to space-making affords topological conditions that we would traditionally need multiple fabrication processes to achieve. Instead, we were able to build complex topologies using very simple rules.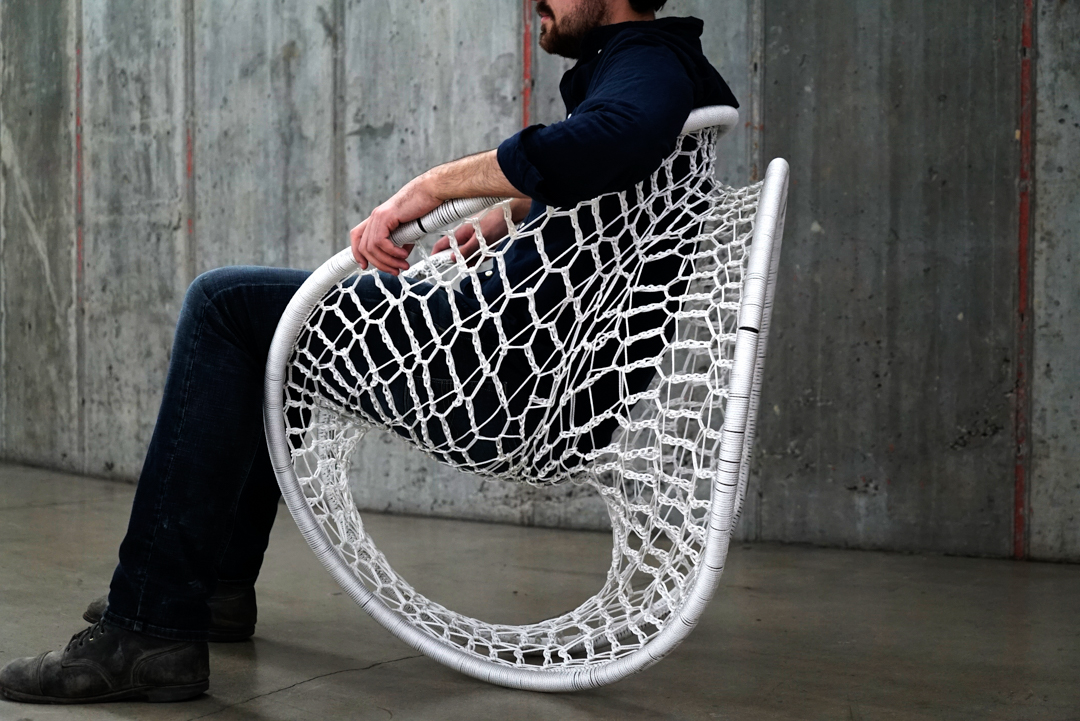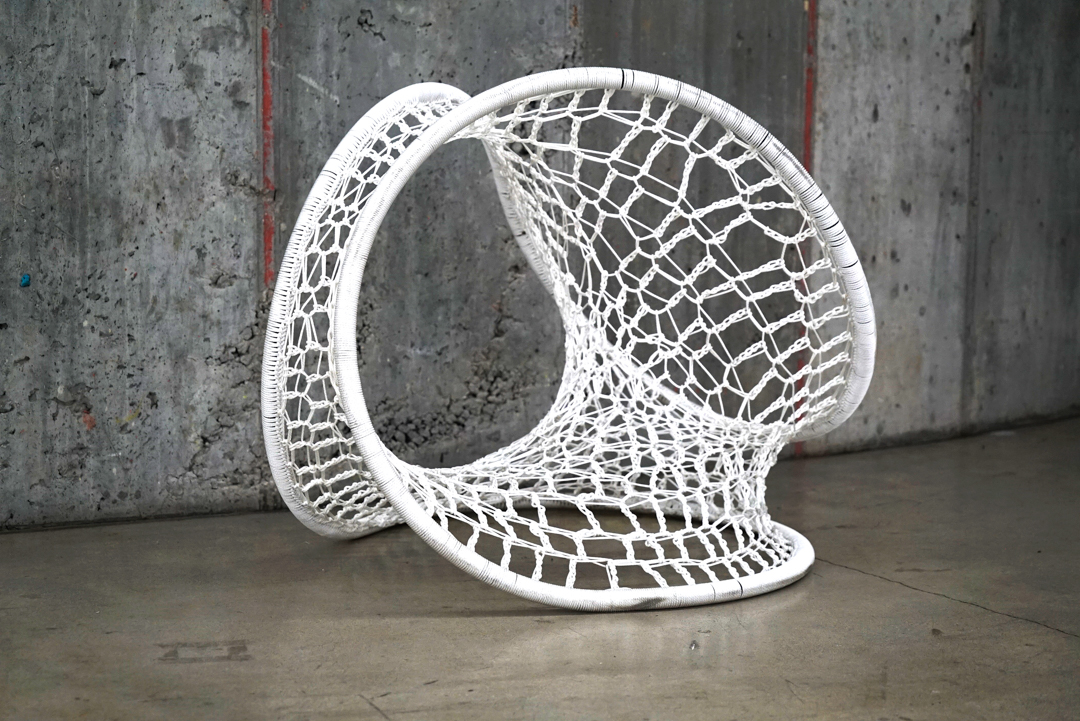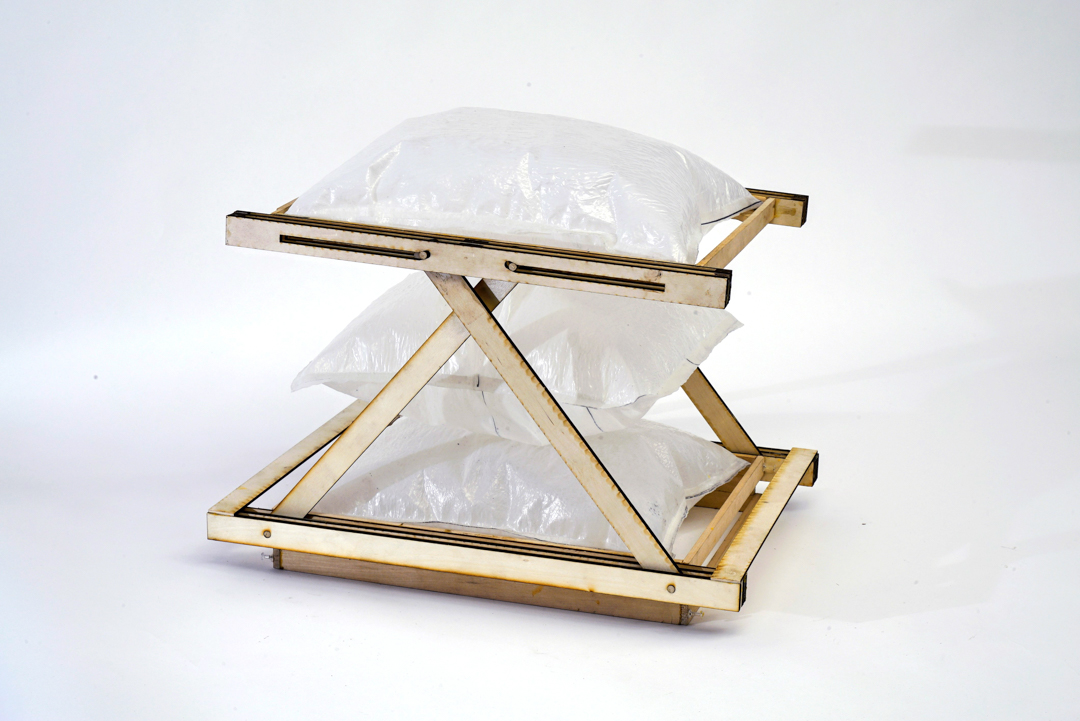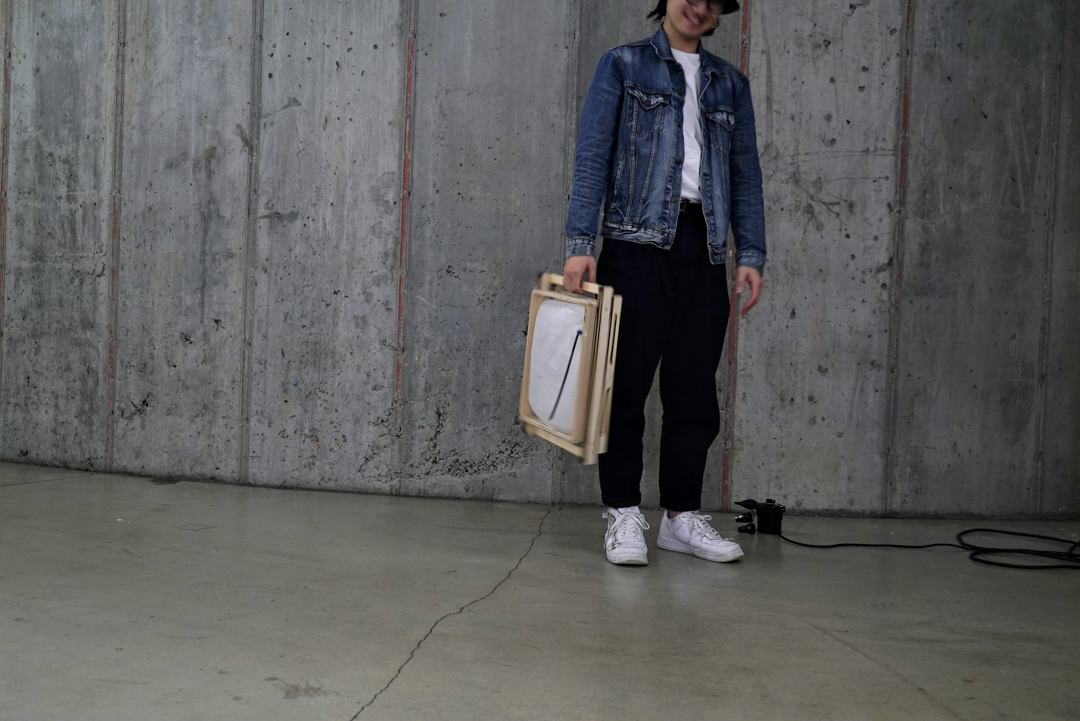 [Credits]:
Faculty: Che-Wei Wang
Students: Andrew Saldivar, Dillon McNamara, Diyang Shen, Peiye Yang, Hsin Wei Wang, Hoyeon Lee, Jeehoon Kim, Simon R. Galecki (3, 4), Dillon McNamara (1,2), Cai (Max) Jiahua (6, 7)
---
FORM AND SPACE
Minimal Surface Structures
Soap films are a simple and beautiful way to demonstrate the principles of minimal surfaces. Nature's ability at producing a surface with minimal area is the inspiration behind the physical models which are constructed using 3d printed joints and normalized framing members.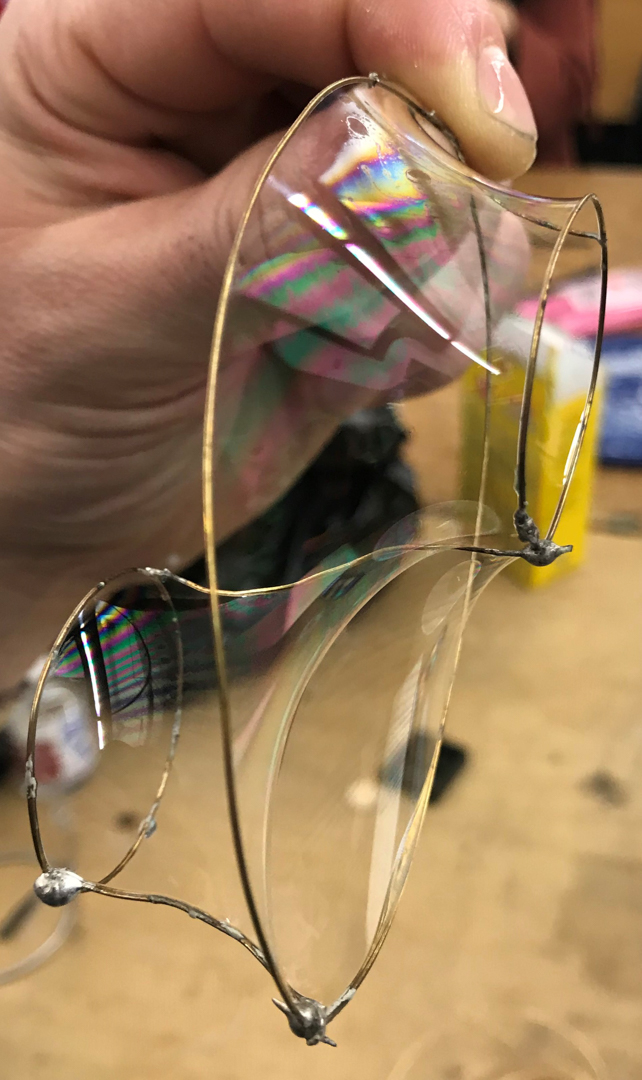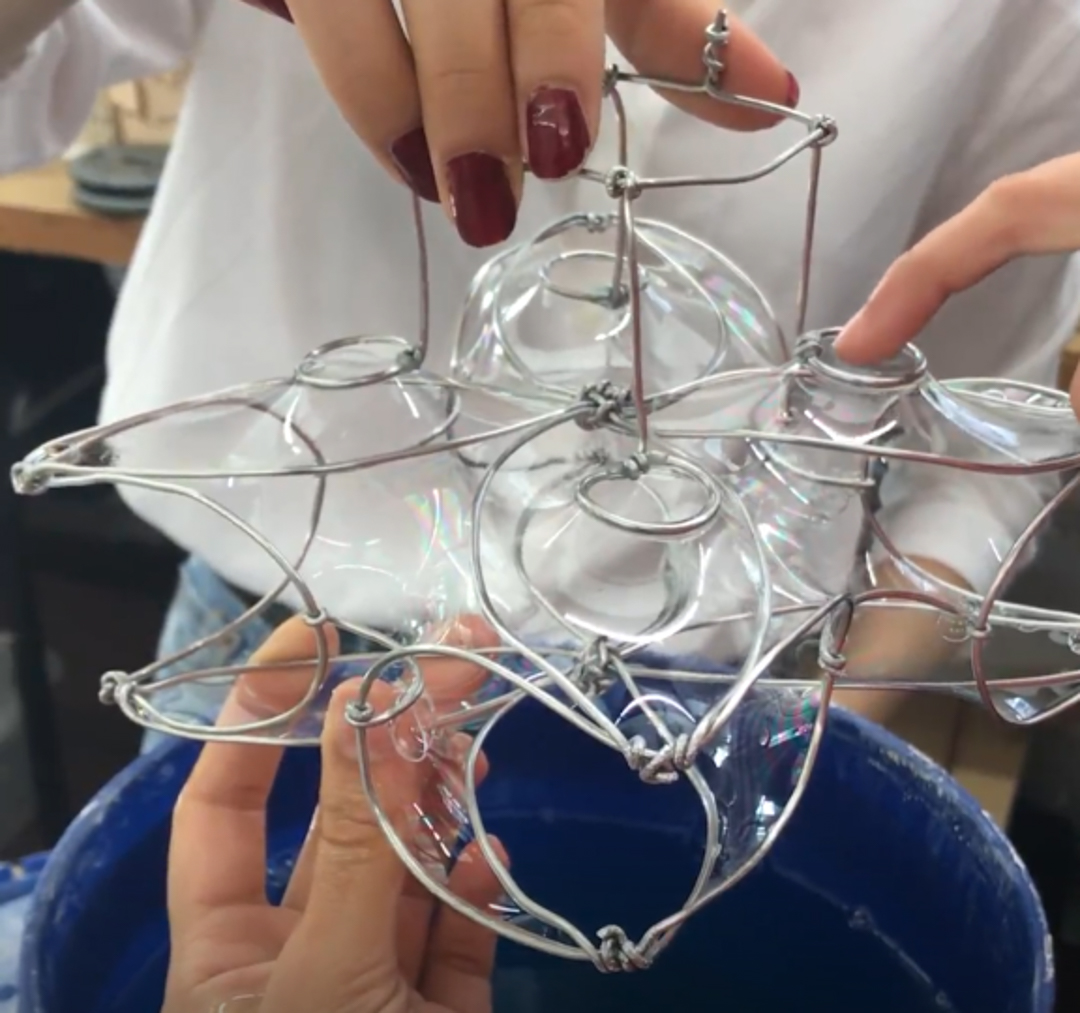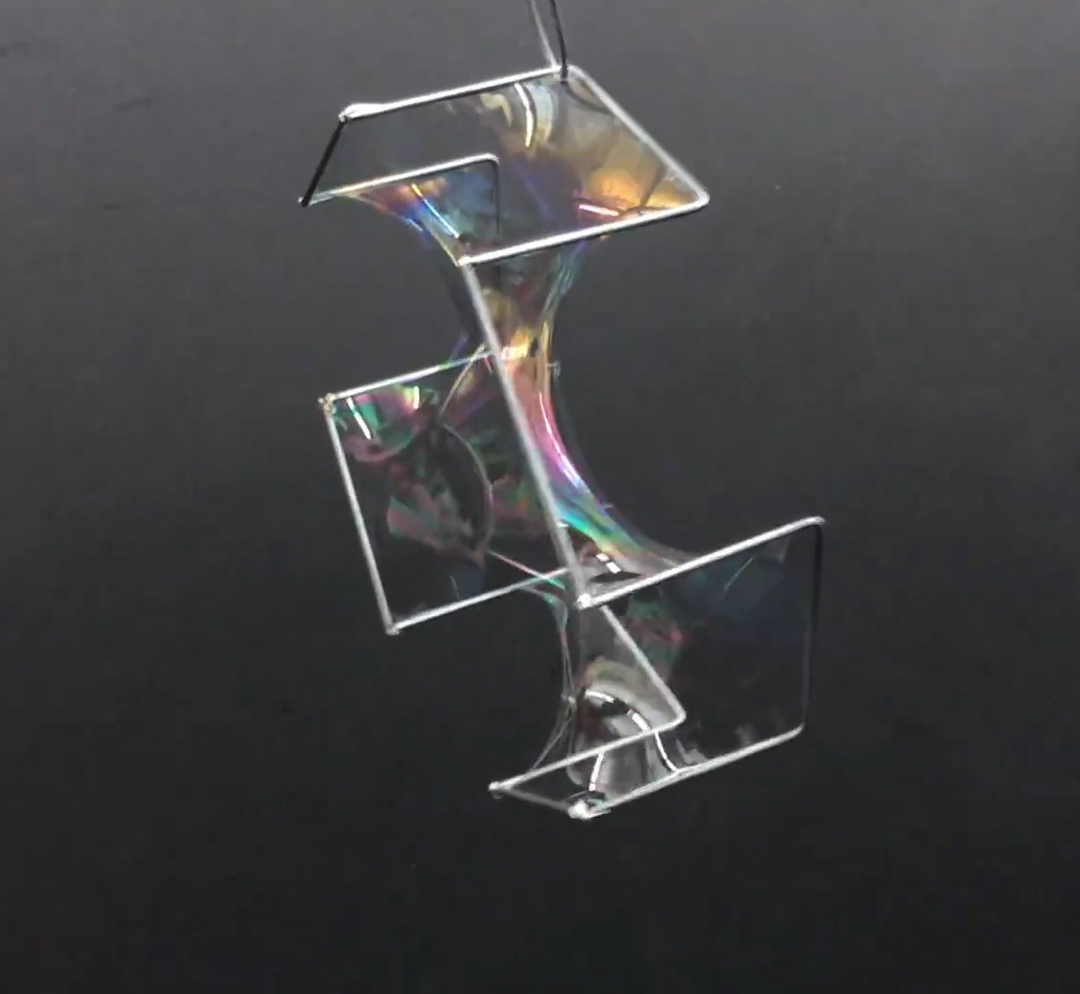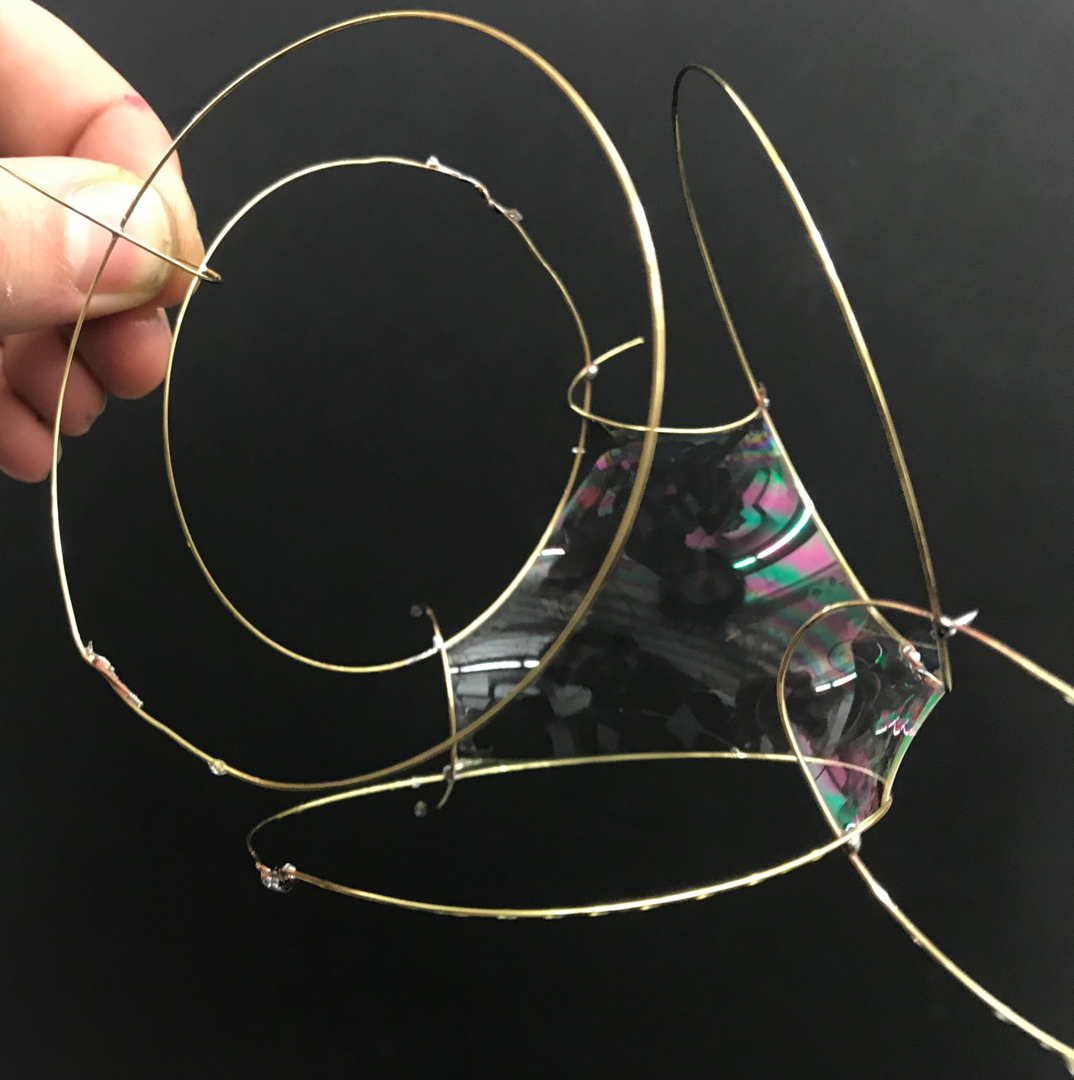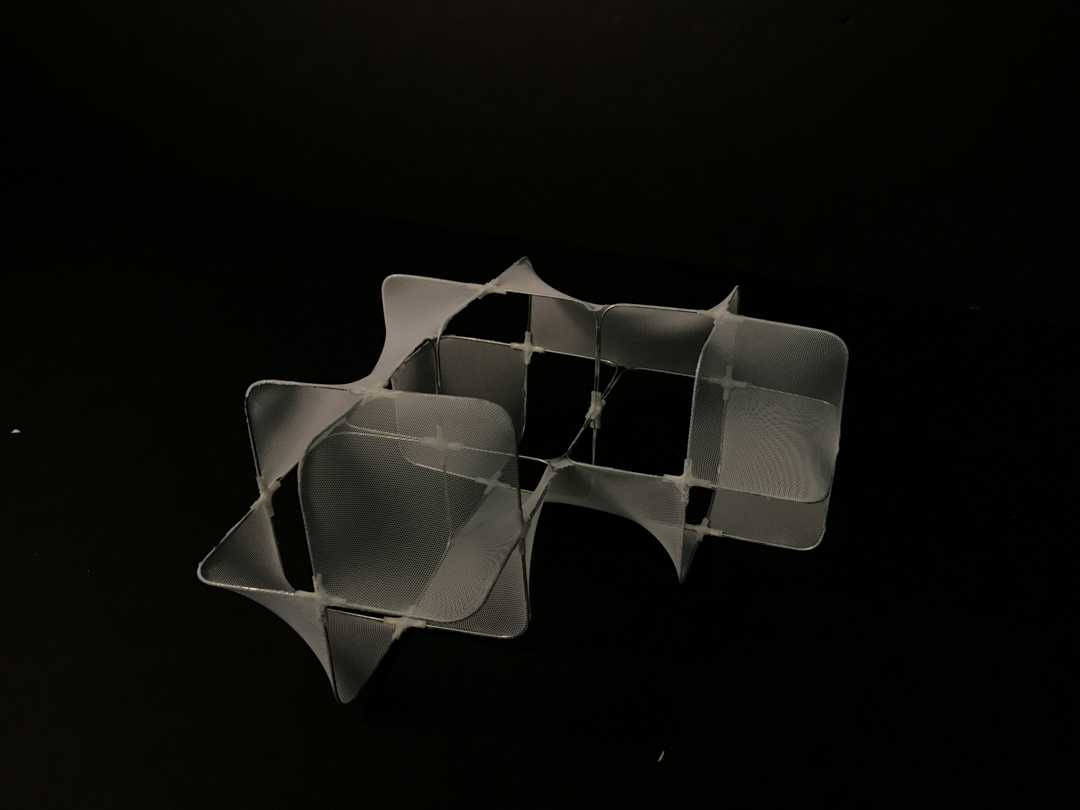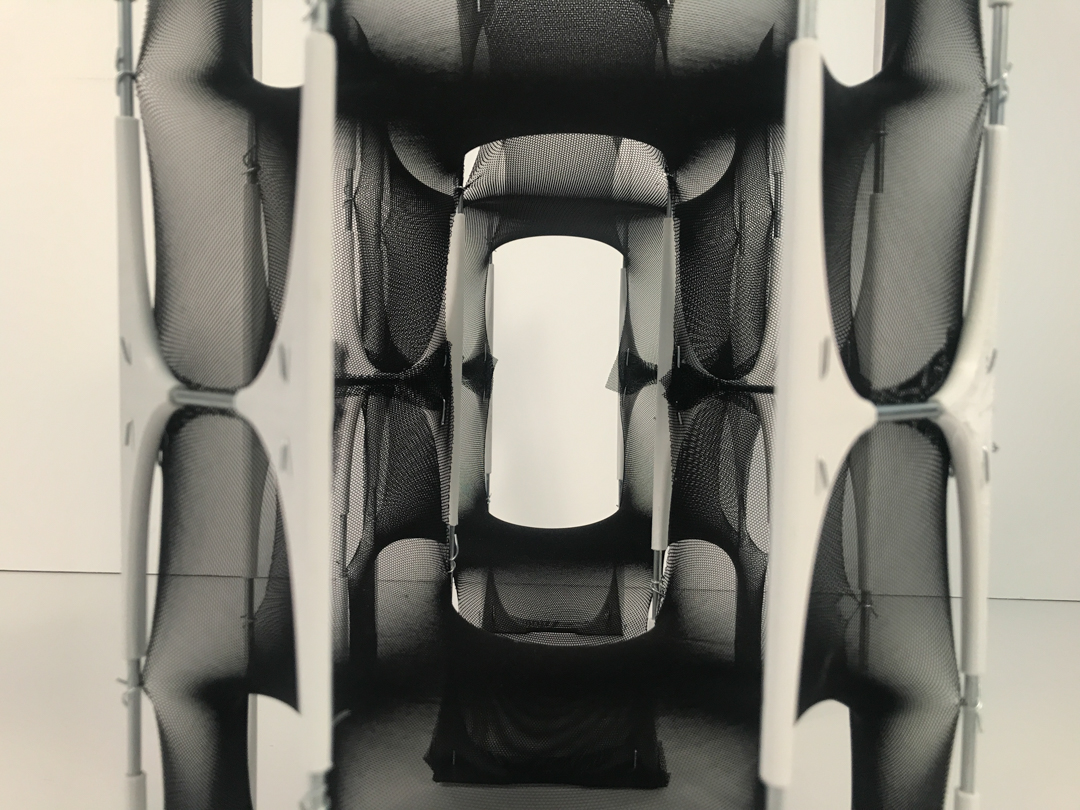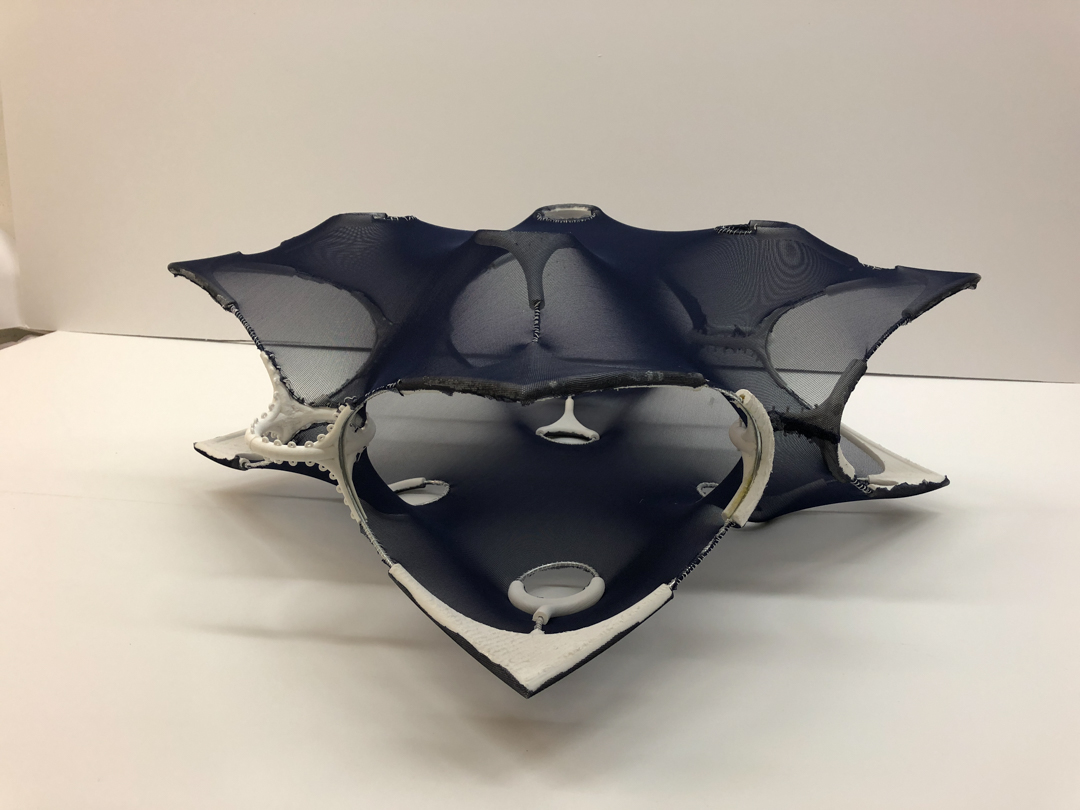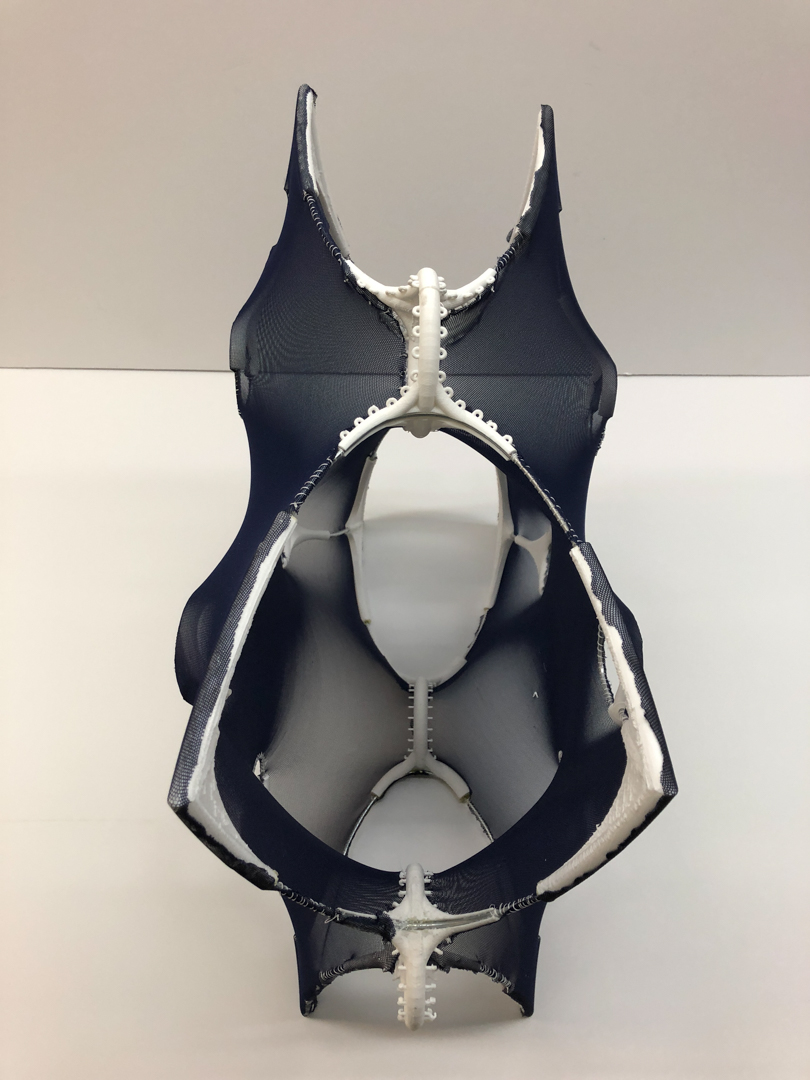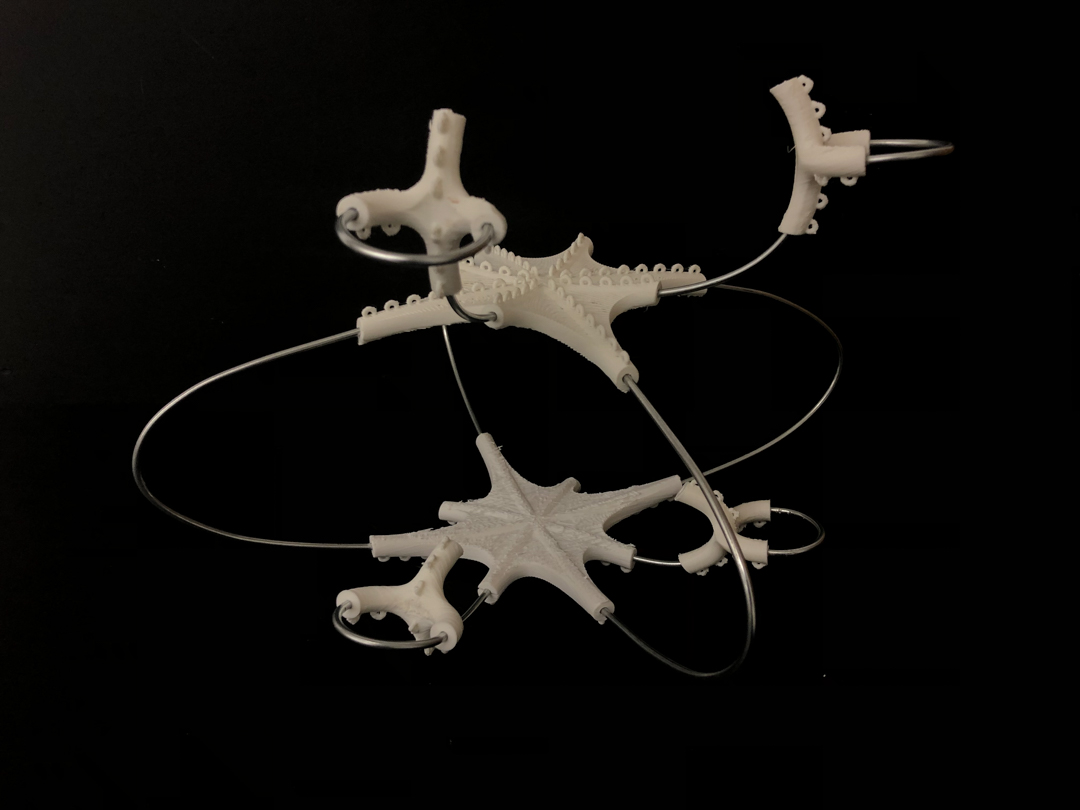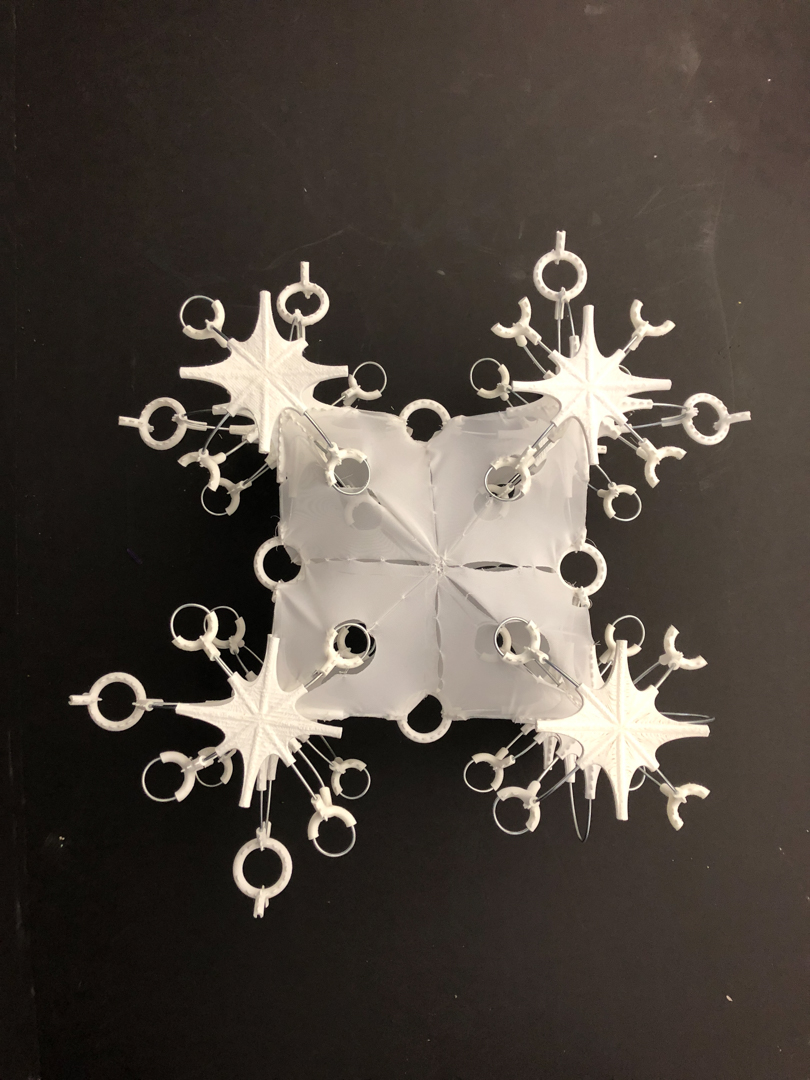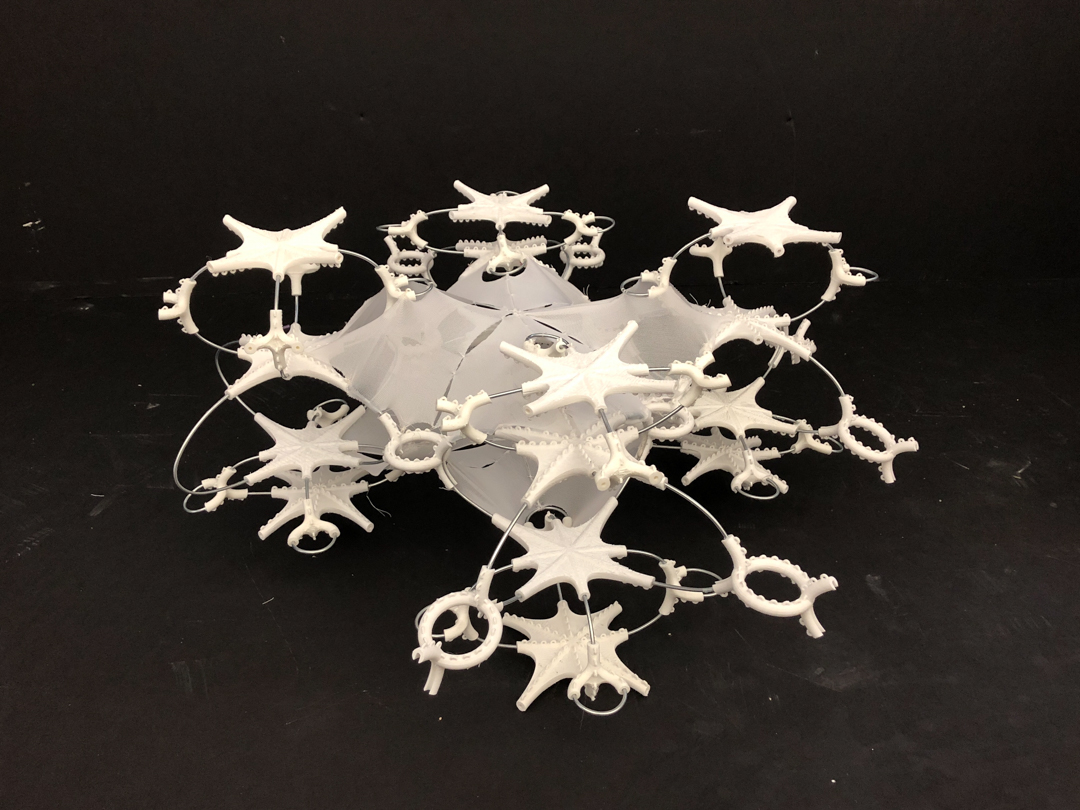 [Credits]:
Faculty: John Gulliford,Haresh Lalvani
Students: Alex Elguera (5-9), Naini Bansal, Khadeeja Boriyawala, Ariana Cohn, Celine Lee, Safa Mehrjui, Mary Shen, Seok Jung and Chuck Wu (1-4, 10-16)
---
KINETIC STRUCTURES
The course explores opportunities of form finding and systems development through research of examples found in built or natural environments and their relationship to morphological principles. Students select and analyze research topics followed by investigation of structural systems and technologies. Projects include flight and skeletal movement as an inspiration for structure and enclosure leading to various kinetic structures modeled as digital and physical environments.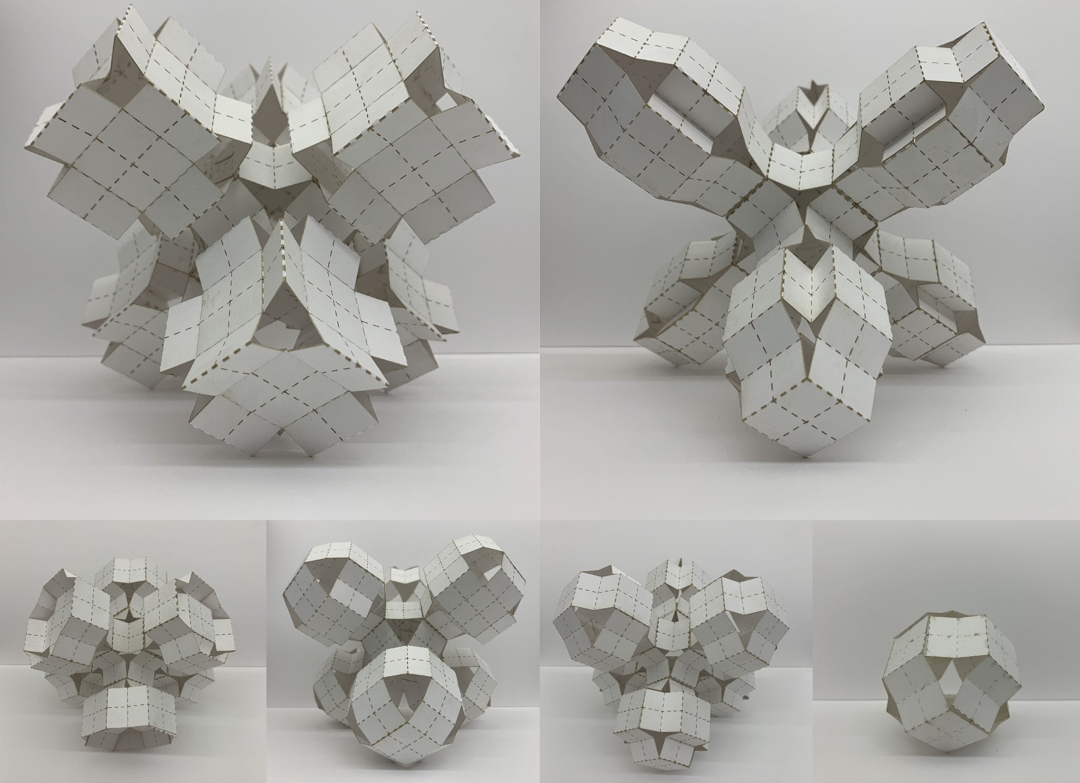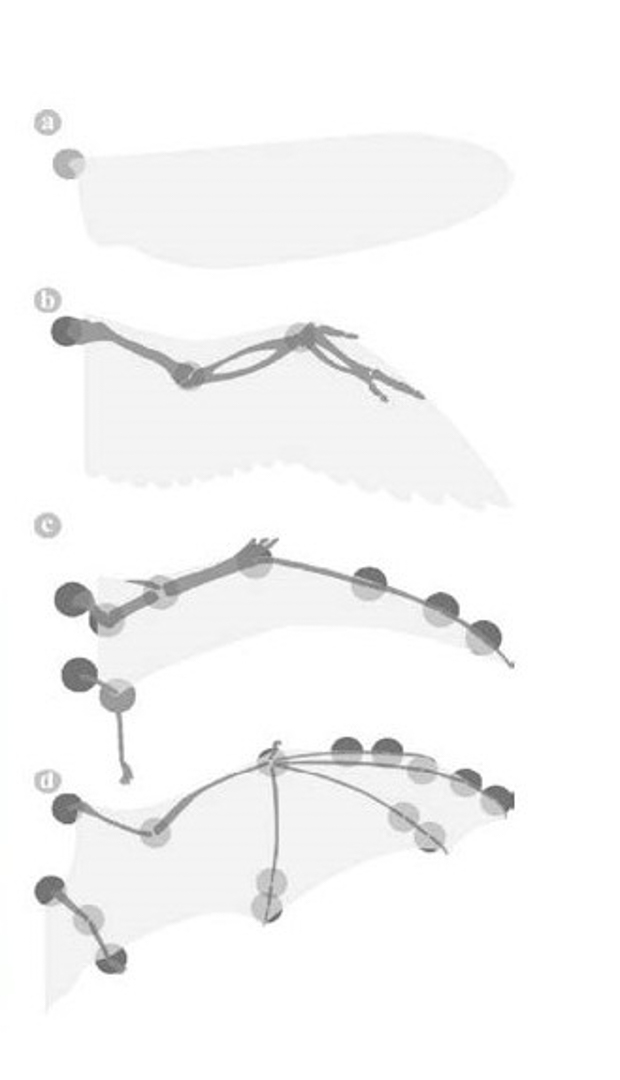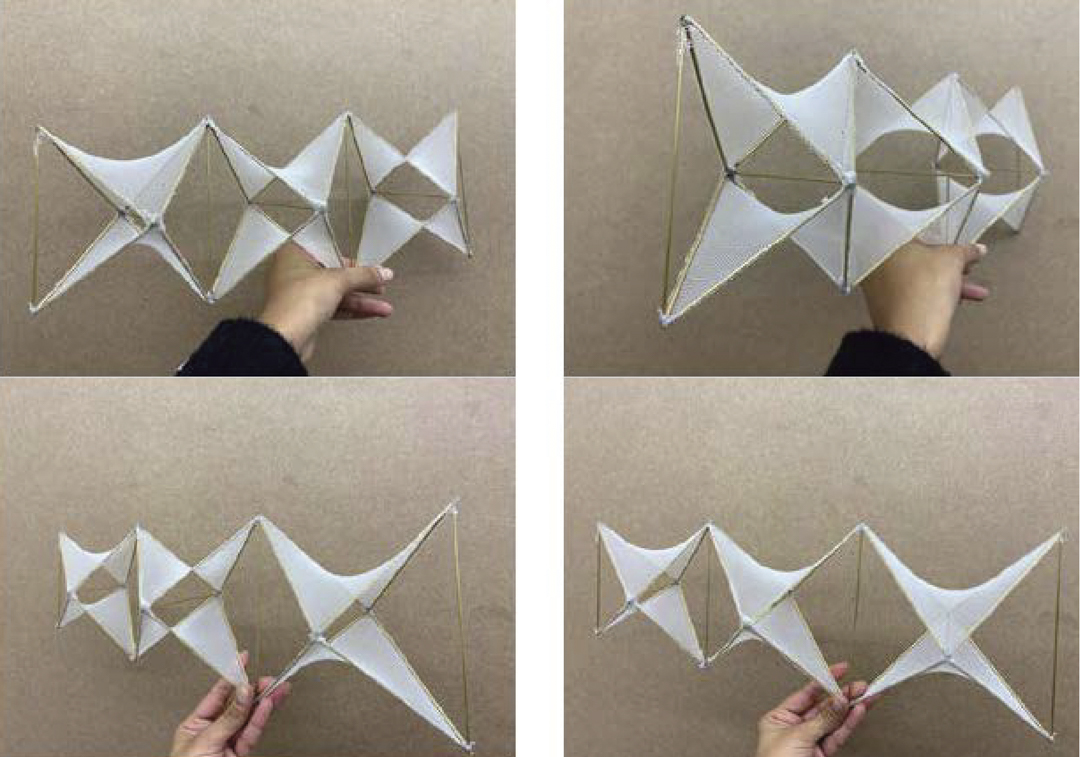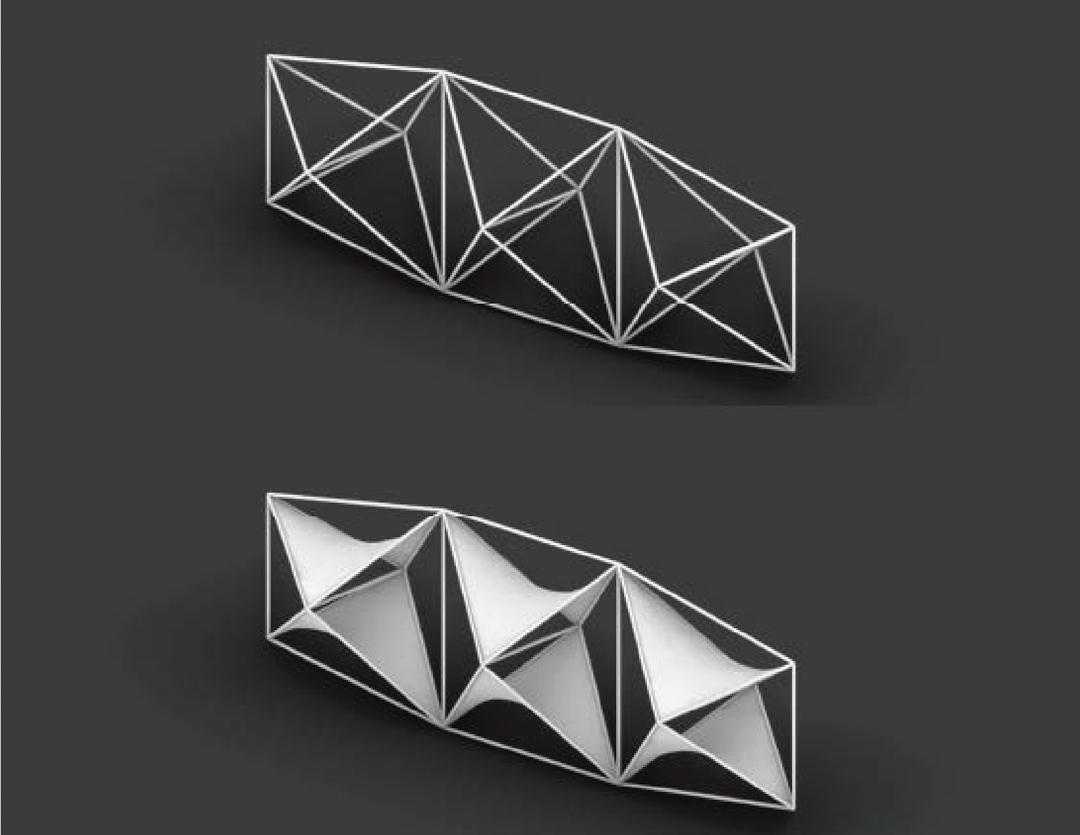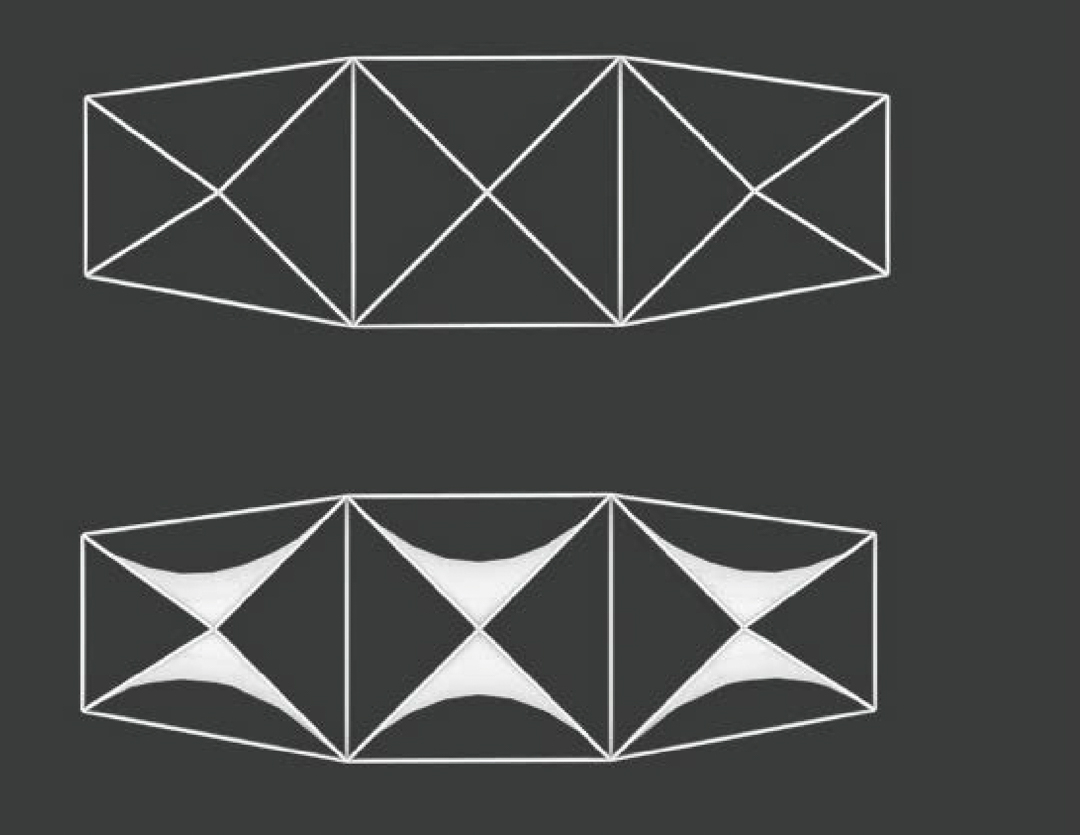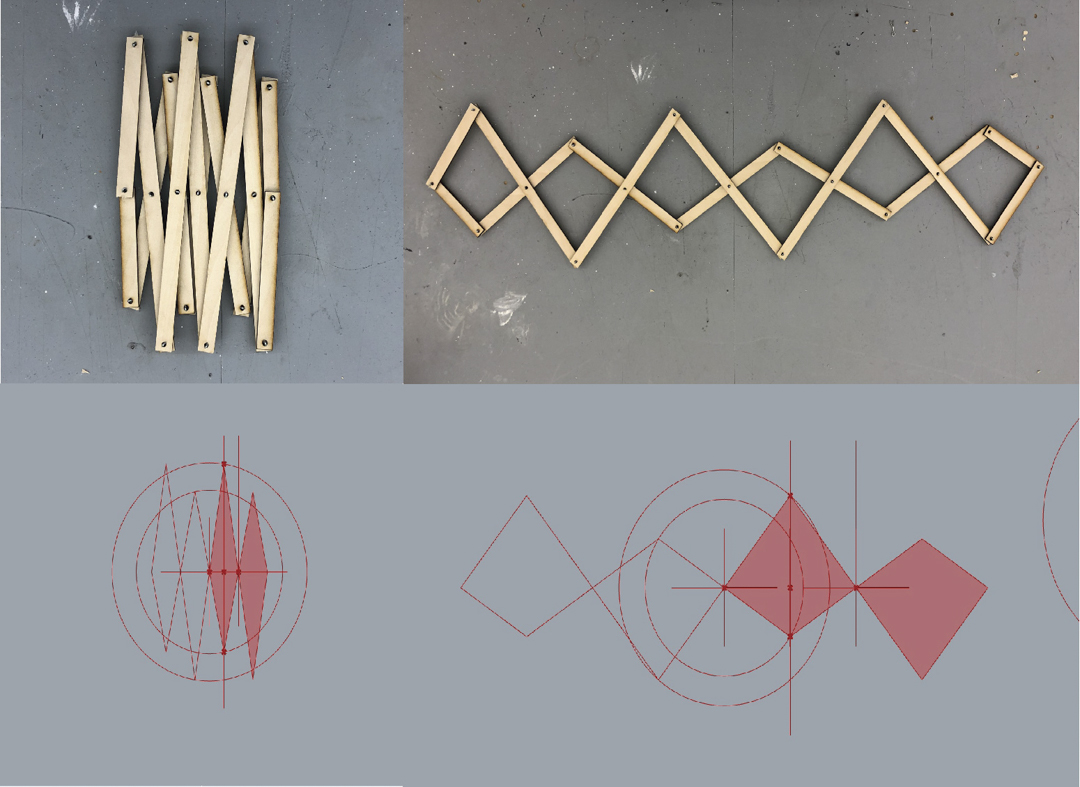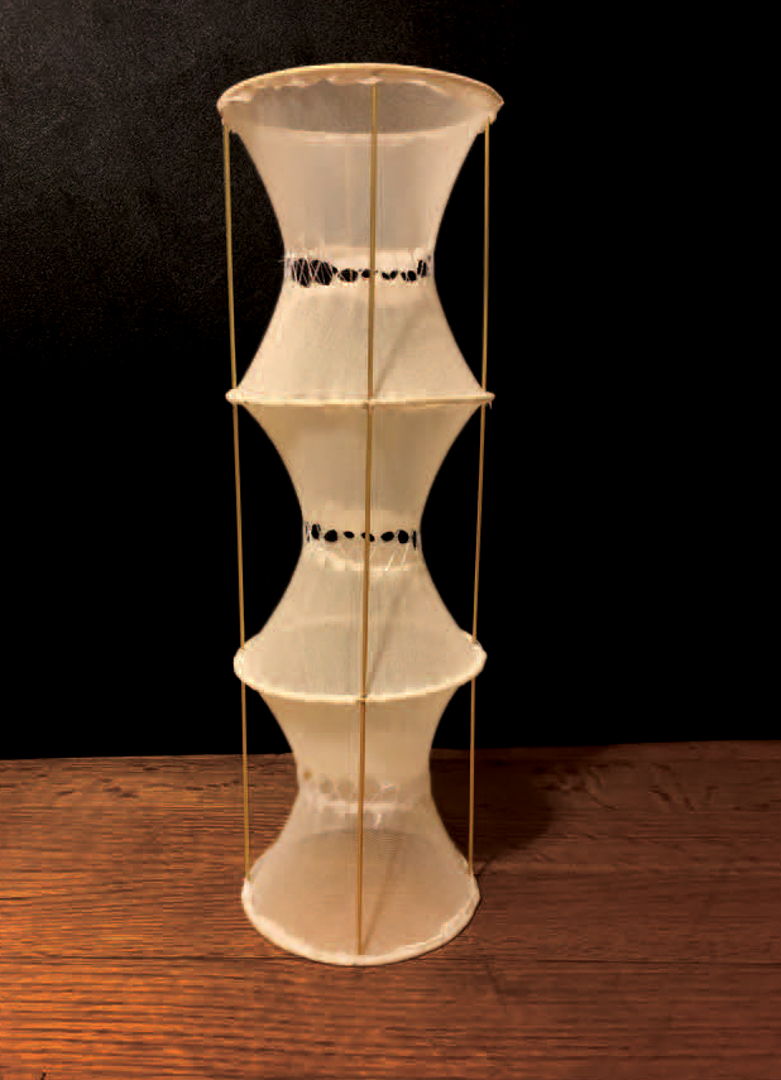 Credits]:
Faculty: David P. Burke (with Kyle Day)
Students: Haochen Meng (8), Jija Jadhav (2-7), Sean Russo (1), Suvian Tam (9), Lucy Zakharova (10)