This is the place to be! Welcome to the new school year. (Aug 28, 2023)
Resource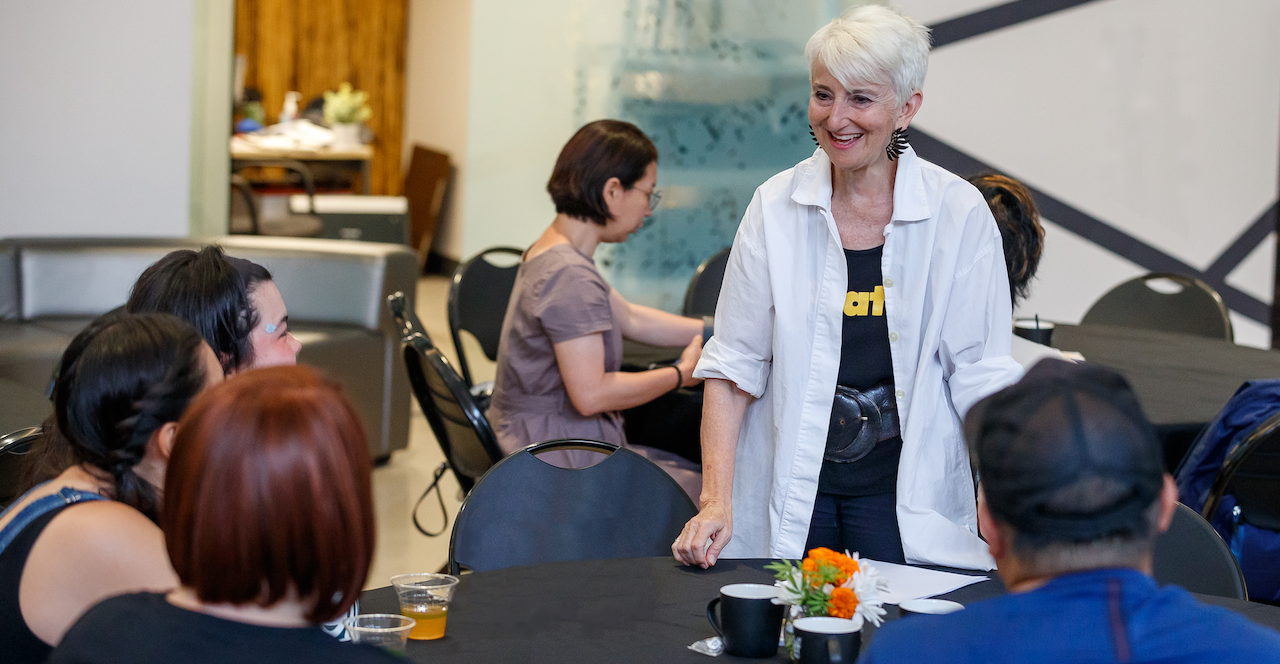 Dear Students, Faculty, and Staff,
It is my pleasure to welcome you to campus. This year's orientation week and move-in days were full of activities, as over 1,300 new students arrived, and returning students, faculty, and staff converged on campus. From connecting over pizza parties, museum visits, and trips to iconic New York sites like Coney Island and the Brooklyn Bridge, the excitement was palpable and energizing.
On this first day of classes, I look forward to seeing students and faculty be part of Pratt's immersive educational experience, ready to innovate, think, build, and engage. Pratt's intellectually and compassionately generous community will once again become the creative generator we need now to contribute to our complex world. The faculty and staff are deeply committed to creating these intellectually powerful and socially rich environments. In this new academic year, as we complete our accreditation through the Middle States Commission on Higher Education (MSCHE), I am also deeply grateful to welcome our new faculty and academic leaders.
Opportunities to grow and learn are ubiquitous at Pratt and include all that Brooklyn and New York City offer as an arts and cultural capital. Pratt's landscape encompasses more than our campuses in Brooklyn, Manhattan, and Utica. It extends to galleries and museums, our incredible city streets, and our expert collaboration through our research facility at the Brooklyn Navy Yard, the Climate Exchange on Governors Island, and with community-based groups through our schools and centers. Our portfolio contains a large collection of projects and stories that can be found at Pratt.edu.
This is the place to be and it's great to have you all here. As you make your way into your studios and classrooms, your residences, offices, and all around our campuses and neighborhoods, hold onto the importance of building Pratt as our place together, where we share our experiences and imaginations and bring our best selves.
I look forward to seeing you at events and in spaces on campus; please stop and say hello.
Sincerely,
Frances Bronet
President