Summer Session at Pratt
Resource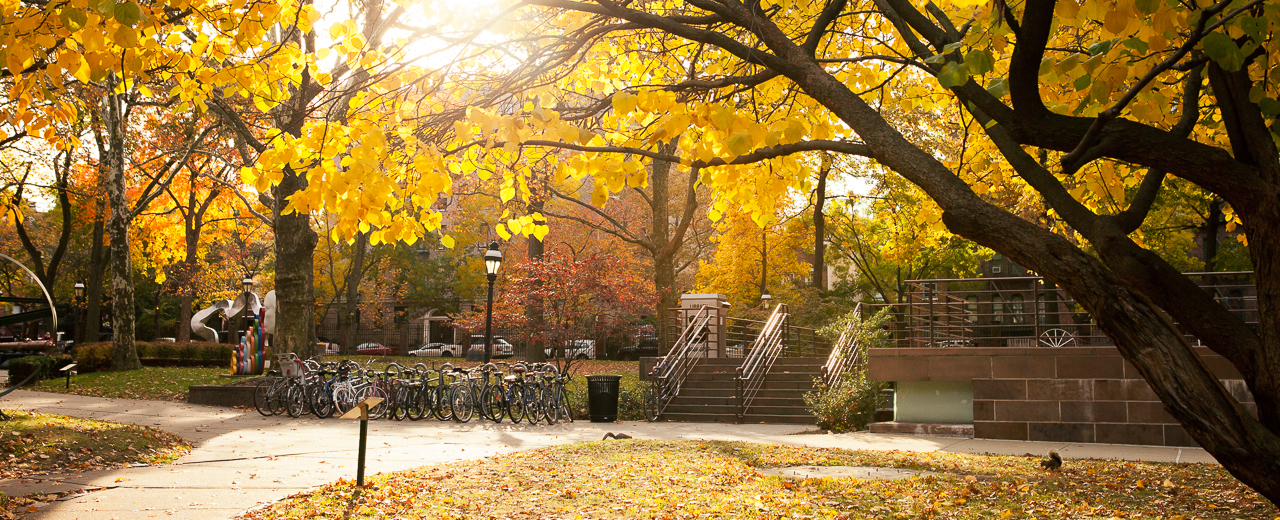 Pratt offers summer sessions for both matriculated and non-matriculated students.
Summer Session for Matriculated Students
Pratt offers a summer session for Pratt students who wish to take courses. Students can review the courses listed for summer by using the "live" online course search tools. Summer will be posted after January 1. The non-degree application form can be downloaded and mailed in or brought directly to the registrar's office. All instructions are found on the form itself. Costs for summer session can be found online. Summer session classes are charged by the credit. The cost of attendance information provides the per credit costs at the bottom of the page.
Summer Credit Intensives for Non-Matriculated College Students and Adults
Every summer, Pratt Institute welcomes non-matriculated students to participate in an immersion learning experience within a creative field of choice. These Summer Credit Intensives are individual elective courses designed for college students and adult learners (19 yrs+) seeking to develop or sharpen their skills in their selected creative field for academic or professional objectives. Each course carries three elective credits. Students interested in transferring these credits to their home institution should contact their academic adviser regarding their school credit transfer policy.
Earn 3 to 9 elective credits in one or both summer sessions to transfer back to your school
Cultivate your unique creative voice while building a portfolio
Explore New York City from our convenient Chelsea/Greenwich Village location or Clinton Hill, Brooklyn Campus.
Choose one or more of the following Summer Credit Intensive courses:
(Most courses are held on the Manhattan campus, unless otherwise noted below.)
Architecture, Creative Writing, Digital Photography, Drawing, Fashion Design (alternating between both campuses), Fine Arts/Painting and Drawing, Graphic Design, Historic Preservation and the City, Illustration (Traditional and Digital), Industrial Design (Brooklyn only), Interior Design, Sustainability by Design, Three-Dimensional Design (Brooklyn Only).
Contact prostudy@pratt.edu.
PreCollege Program for High School Students
Each summer, over 400 high school students from across the country and around the world immerse themselves in art, design, architecture, creative writing, and critical and visual studies in Pratt's intensive four-week college-level program. Pratt uniquely combines academic excellence with hands-on studio work.
The highly structured Pre-College curriculum is modeled after Pratt's B.F.A. program. The curriculum is comprised of four courses and activities. Students have an elective (2 credits), a foundation (2 credits), an art history appreciation course, a portfolio development course, a lecture series, and a cultural insights track. Students pick one of the following electives: Architecture, Art and Design Discovery, Creative Writing, Cultural Studies, Digital Arts: Art and Electronics, Digital Arts: 2D/Traditional Animation, Fashion Design, Fine Arts/Painting and Drawing, Graphic Design, Digital Illustration, Traditional Illustration, Industrial Design, Interior Design, Jewelry/Metal Arts, Film/Video, Analog Photography, Digital Photography, Sequential Art and the Comic Book, and Sculpture.

The cultural insights track comprises weekend social and cultural activities including plays, museums, gallery and studio visits, films, etc. All parts of the curriculum are mandatory for Brooklyn resident students. The faculty includes architects, artists and designers recognized in their fields. Guest lecturers and critics may also participate in the program. Students earn 4 college credits upon completion of the program.
Study Abroad
Students from other colleges are invited to attend Pratt's study abroad programs.