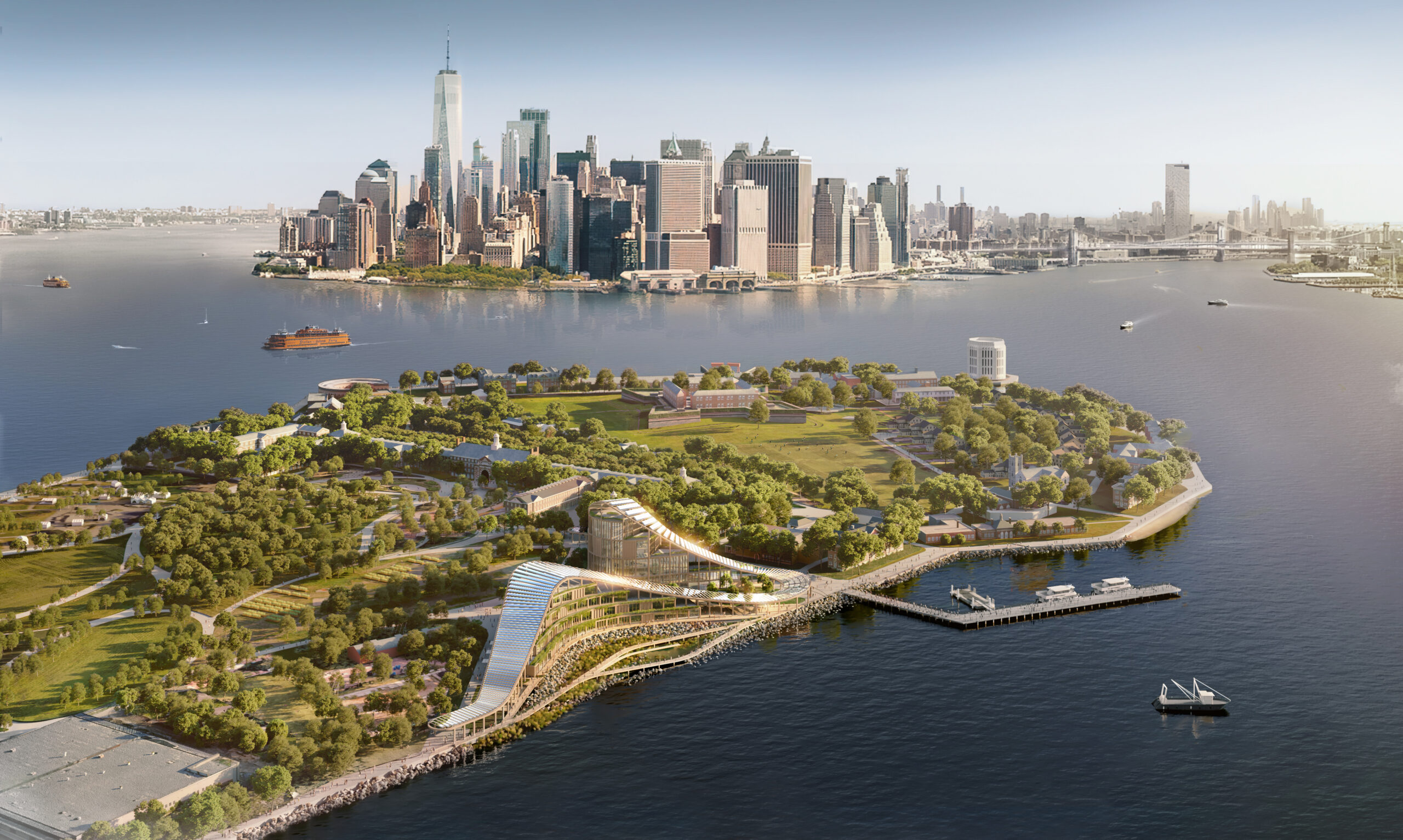 The New York Climate Exchange on Governors Island
Pratt Institute is proud to be a core partner on the team selected to develop The New York Climate Exchange, a non-profit world-class climate center on Governors Island. Led by Stony Brook University, the team includes Pratt Institute, Georgia Tech, Pace University, University of Washington, IBM, BCG, and Good Old Lower East Side (GOLES).
This is a profound moment for Pratt and our community, as the Institute will be part of a research and educational hub poised to establish New York City as the global leader for the most pressing issue of our time: climate change.
With its diverse coalition of partners and unprecedented resources, Governors Island will become home to a first-of-its-kind international center for developing research and supporting teaching and community engagement that addresses the global climate crisis and champions climate justice and equity for those most impacted by climate change.
This is just the beginning of a momentous journey.
Read the story in the New York Times.
For more information, contact research-partnerships@pratt.edu