For urban planner Ahmad Shaibani, a typical workday begins with a walk that connects him to the city he serves, in his post at NYC Emergency Management (NYCEM). His commute on foot takes him from Carroll Gardens along Court Street, past the shops, restaurants, and businesses that line this neighborhood artery, into commercial Downtown Brooklyn.
"There I pass by other workers making their way to their jobs, including other City workers wearing a similar logo to me," he told Prattfolio. "Then I pass by the State and Federal government buildings, through Cadman Park, and into the NYCEM building. There's a lot of diversity in my walk; you see all the facets of Brooklyn . . . it's a great start and end to my days."
An appreciation for the complexity and interrelatedness of the unique urban fabric of the city is central to his work, which prior to NYCEM has included stints at Center for Architecture, Eparque Urban Strategies, and Gehl Institute, and projects like mapping data on the history and future of New York City, revealing pay disparities in the city payroll, and visualizing the city's capital planning process.
In 2020, Shaibani penned an essay for Multiplicity, the student magazine of Pratt's Graduate Center for Planning and the Environment (GCPE), in which he reflected on how the exposure to community-based participatory practices he gained Pratt has guided him across the roles he has occupied since graduating, making him a more creative collaborator. These values came to bear in his work particularly during the first surge of the COVID-19 pandemic.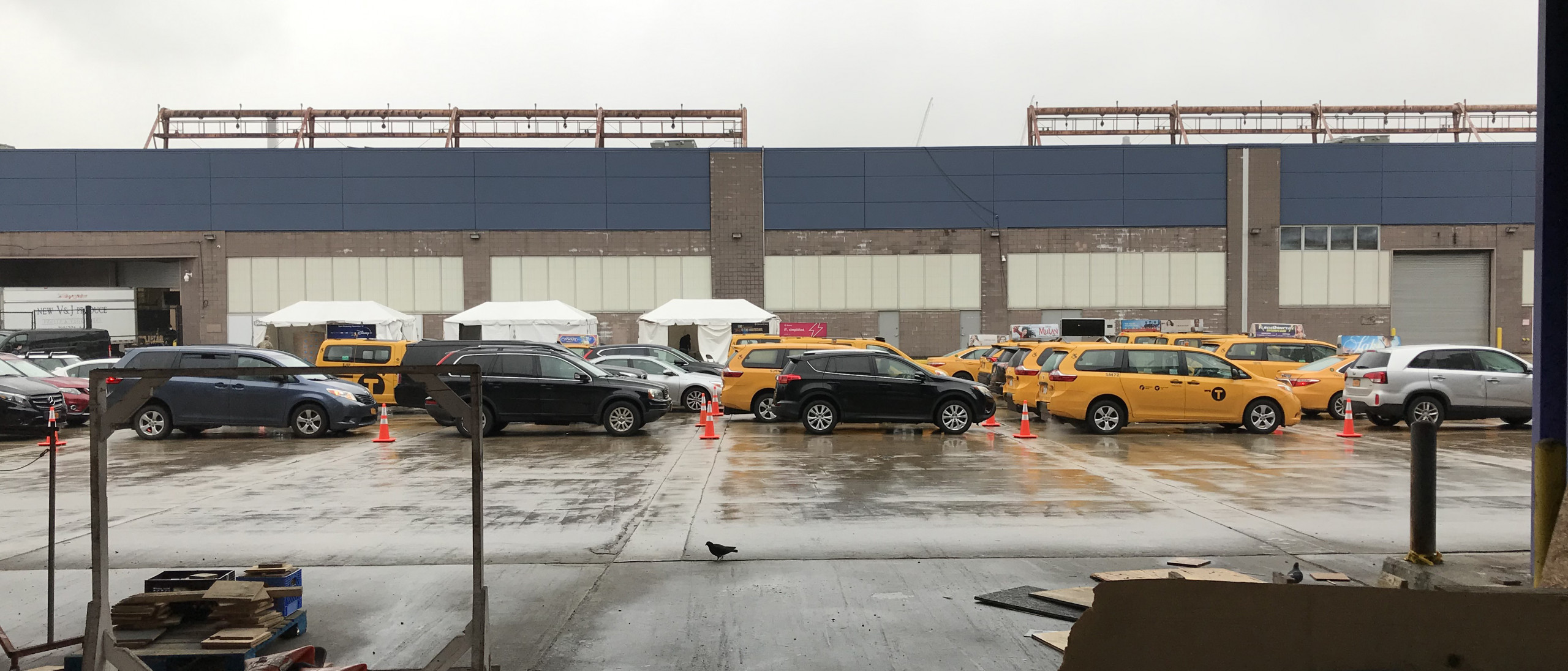 At that time, Shaibani was serving as an analyst at the NYC Taxi and Limousine Commission (TLC). In this city agency, which regulates taxis and cars for hire, he was among only a few colleagues with planning backgrounds, bringing a unique point of view and new data that helped shed light on underserved communities in the city. As the pandemic heightened, he was involved in a partnership among the TLC, Parks and Recreation, Emergency Management, and Sanitation, which came together to create a food-delivery system that would aid vulnerable city residents.
Part of his work happened on site in the street, where queues of cars, vans, and cabs waited for boxes of food to deliver. Behind the wheel were TLC-licensed drivers whose work had ground to a halt, and in his essay, Shaibani describes how part of his job was to connect with them, taking comments and questions. Meanwhile, local residents were seeking him out to lodge their own concerns. He was able, he told Prattfolio, "to see a bigger picture of community engagement" amid the reactions he received.
"Neighbors of the food site were complaining about the long lines of vehicles taking up parking spots and making the general area unappealing," he said. His understanding of the complexity of the situation helped him navigate the situation. "These neighbors might be the ones who we were serving and the ones who are receiving some of the burden of our response efforts."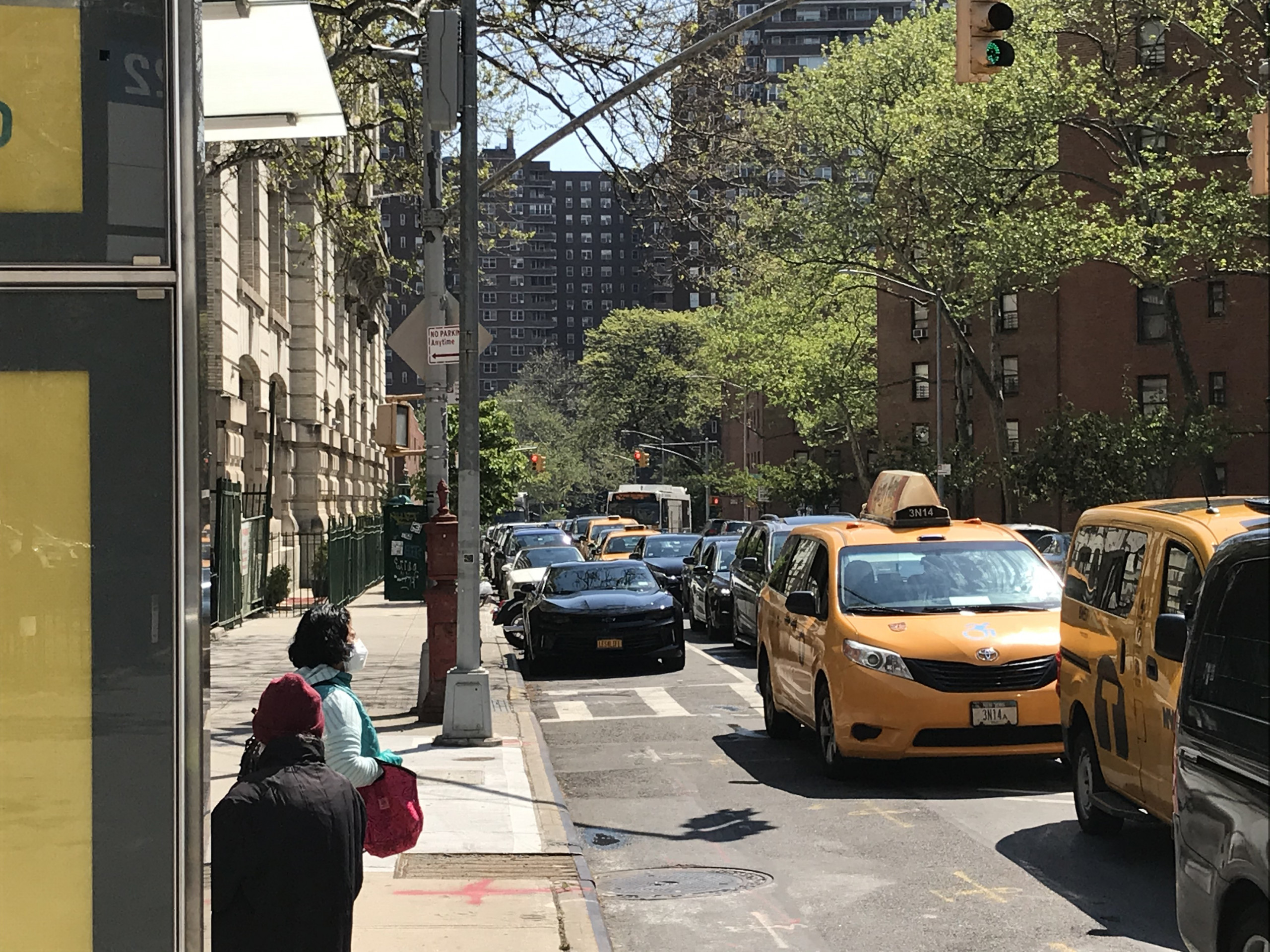 Today, Shaibani works as a planner with NYC Emergency Management, in the Risk Reduction and Recovery Bureau. "We are responsible for the City's Hazard Mitigation Plan, advise partner agencies and organizations on risk reduction and recovery strategies related to the City's hazards, and develop reports and dashboards to better inform leadership and decision-makers," he explained.
"My work is part of a greater collective of agencies and the City," he said. "I hope that as my colleagues and I do our part, New York City can be the best it can be. Government and the public sector can be taken for granted, but they affect every facet."
As he noted in his essay for Multiplicity, planners could have an influence across that spectrum of urban life. "The American Planning Association keeps the definition of planning broad: 'to maximize the health, safety, and economic well-being of all people living in our communities,'" he wrote. "You don't need their definition, however, to know the impact planning can have, especially if you've been trained at Pratt. Our professors, mentors, and programs have fostered the values of community-based participatory planning, those methods and processes take you much farther than traditional land-use planning. These values can be applied to most professions."
His advice for students of planning or early-career planners looking to make an impact in this complex and interconnected city?
"Something I've learned and continue having to revisit is to humble, or 'check' myself," Shaibani told Prattfolio. "We as practitioners of planning and its related fields have a lot of tools and expertise at our disposal. However, the public we're serving, and their relationship to the process and society, is foundational and should work in tandem with and evolve our expertise. I'm happy to let Pratt GCPE alumni know that from my experience working with planners in NYC, we're sensitized pretty well to this value."