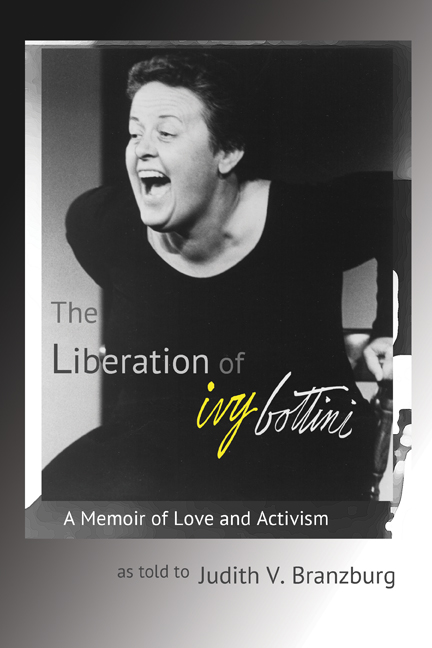 The Liberation of Ivy Bottini: A Memoir of Love in Activism as told to Judith B. Branzburg (Bedazzled Ink Publishing)
Ivy (Gaffney) Bottini, Advertising Design '47
The legacy of graphic artist and activist Ivy Bottini unfolds in this new book, which follows her life at the forefront of second-wave feminism and LGBT liberation. In the memoir, told in conversation with biographer Judith V. Branzburg, Bottini highlights how her design background helped her to create logos for feminist organizations, including the famous National Organization of Women (NOW) logo. A story of "courage, activism, love, and sacrifice," Bottini's memoir shows the power that emerges from personal transformation and the intersection of art and activism.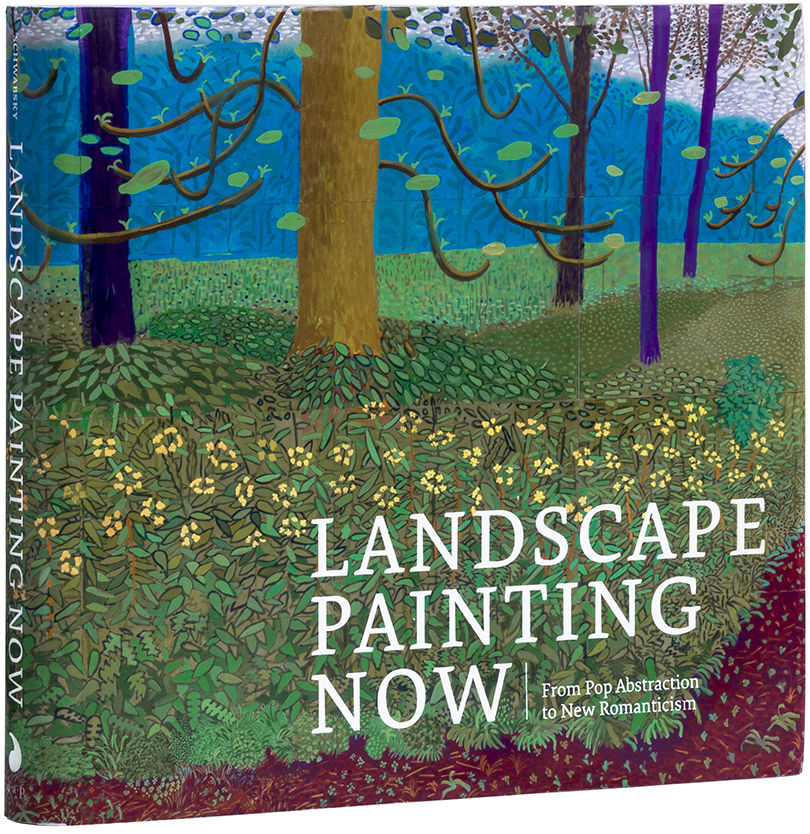 Landscape Painting Now (D.A.P. and Thames & Hudson)
Todd Bradway, BFA Painting '98
This expansive survey of 21st-century landscape painting, edited by Todd Bradway, features more than 80 artists from around the globe, complete with more than 400 color reproductions of their work. Interwoven with art critic Barry Schwabsky's essay on the history of the genre, this collection encompasses everything readers need to know about the vibrant world of contemporary landscape painting.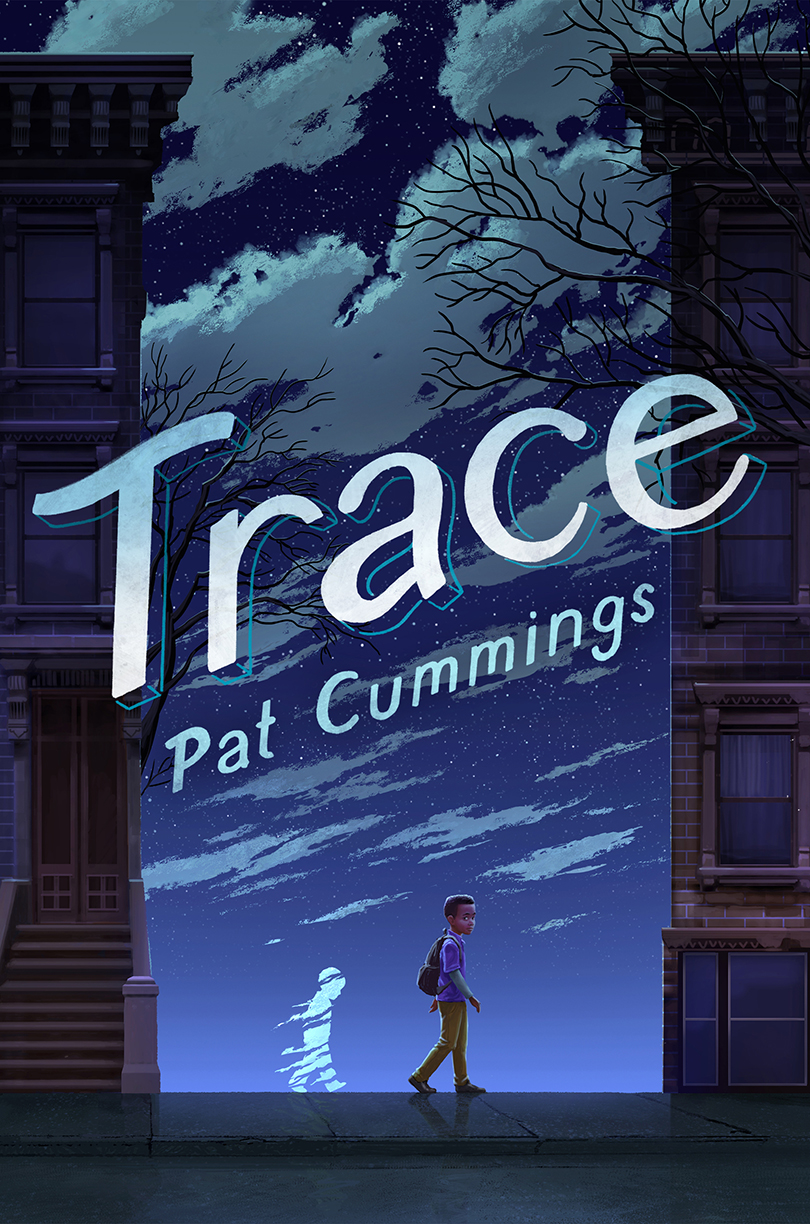 Trace (HarperCollins)
Pat Cummings, BFA Communications Design '74, Adjunct Associate Professor of Communications Design
In her debut middle grade novel about grief, love, and ancestral ties, Pat Cummings tells the story of Trace Carter, a young boy struggling to cope with the tragic death of his parents and the unfamiliar surroundings of his new Brooklyn home. But when he encounters a ghost in the stacks of the New York Public Library, he soon learns that the two of them share an important history, and that Trace may play a crucial role in finally letting the dead be at peace.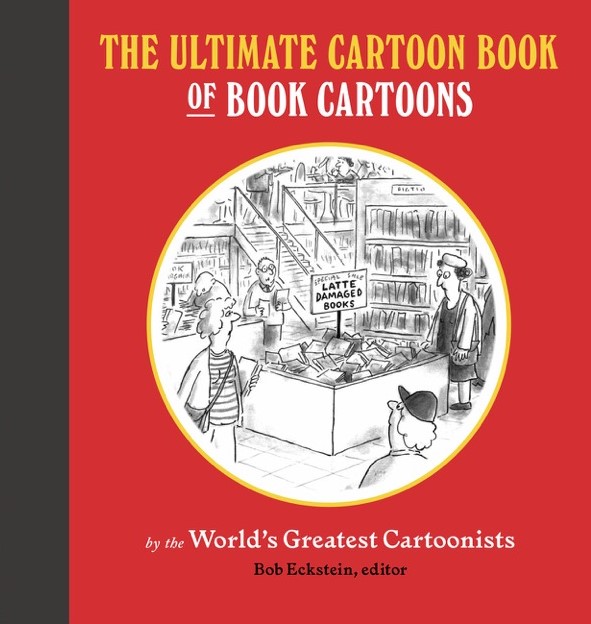 The Ultimate Cartoon Book of Book Cartoons (Princeton Architectural Press)
Bob Eckstein, BFA Communications Design '85
Thirty-three of the world's most masterful cartoon artists come together in this collection, edited by New Yorker cartoonist Bob Eckstein, celebrating the humorous intricacies of the literary world. Everything from meet-the-author events, to self-help books, to bookstore cats, to book clubs gets its moment in this "love letter to books and bookstores." (Another collection edited by Eckstein, Everyone's a Critic: The Ultimate Cartoon Book, is due out in October.)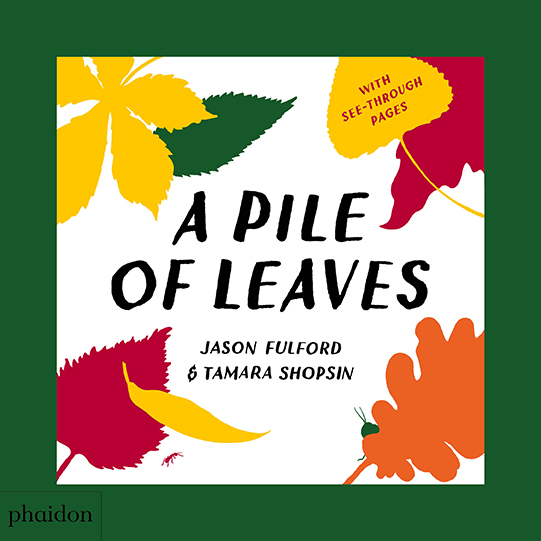 A Pile of Leaves (Phaidon Press)
Jason Fulford, BFA Communications Design '96, and Tamara Shopsin
Inspired by the Whitney Museum's approach to inviting interaction with art, this collage-style children's book by Jason Fulford and Tamara Shopsin invites readers to explore the composition of a leaf pile and the hidden things that lie within. A Pile of Leaves is the most recent addition to a series of children's titles by the duo, following These Colors Are Bananas and Find Colors, published earlier in 2018. A fourth book, Art This Way, is forthcoming in the fall.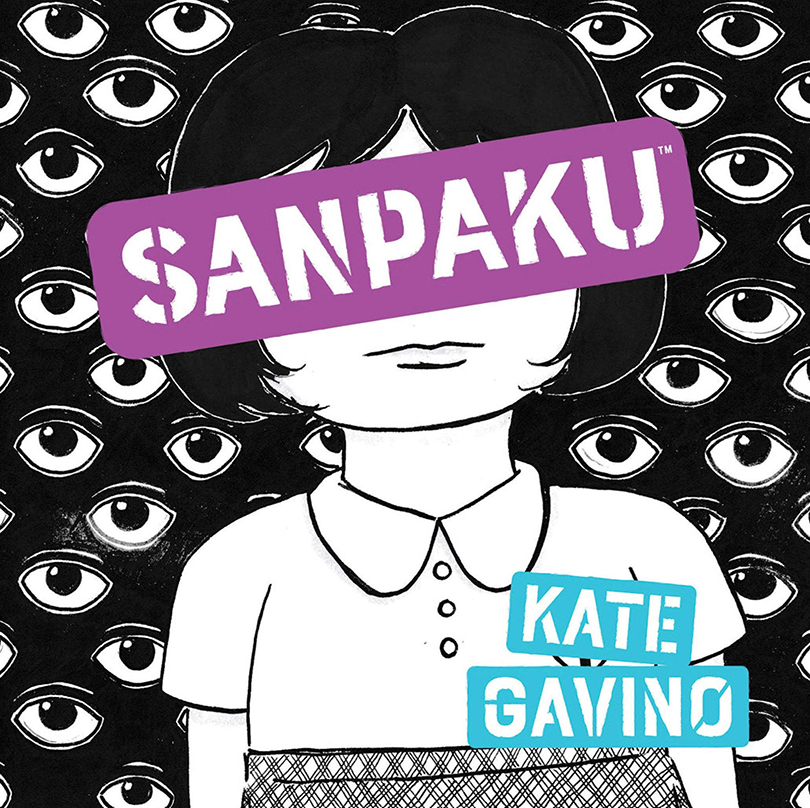 Sanpaku (BOOM! Studios)
Kate Gavino, BFA Writing '11
This graphic novel, first developed as cartoonist Kate Gavino's senior thesis at Pratt, explores the mysterious condition known as sanpaku through the eyes of protagonist Marcine, whose Catholic, Filipino background echoes the author's own. Though she's learned that sanpaku is a bad omen, Marcine can't help but see it in everyone she knows, and nothing she does can make it go away. A suburban American coming-of-age story woven with Japanese theory unravels the insecurities that befall young people the world over.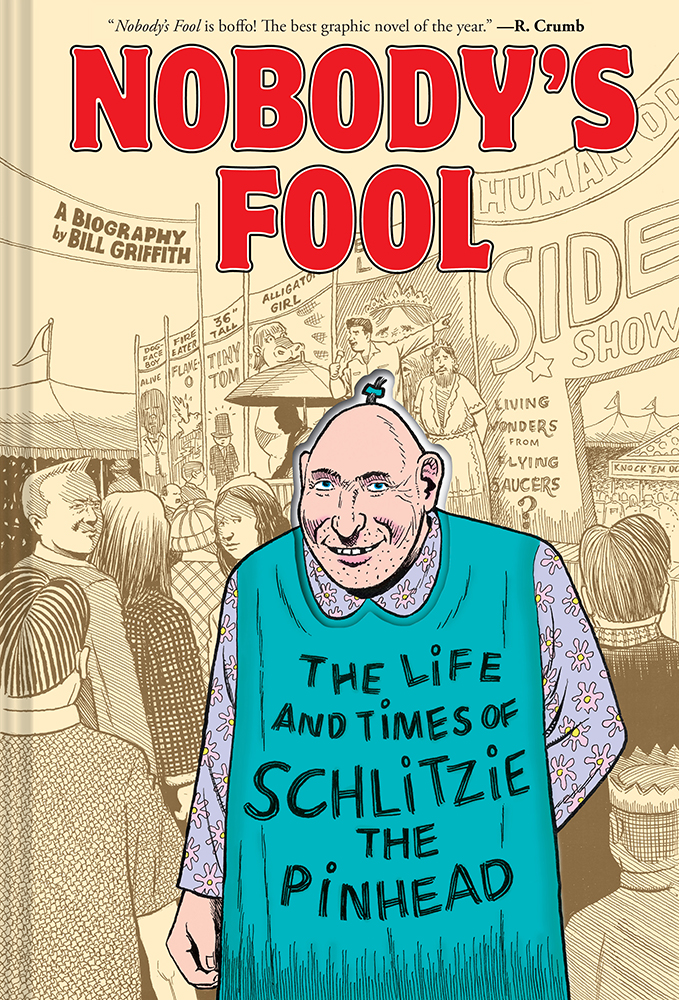 Nobody's Fool (Abrams ComicArts)
Bill Griffith, Graphic Design '64
The story of the late sideshow performer Schlitzie and his long career—from Coney Island, to the Ringling Bros. Circus, to the cult classic film Freaks—is commemorated in this exhaustively researched graphic novel biography from Bill Griffith. After tracking down sources and conducting interviews with those who knew Schlitzie best, Griffith has created an eye-opening look into the sideshow world, honoring Schlitzie's unique life and contributions to popular culture along the way.v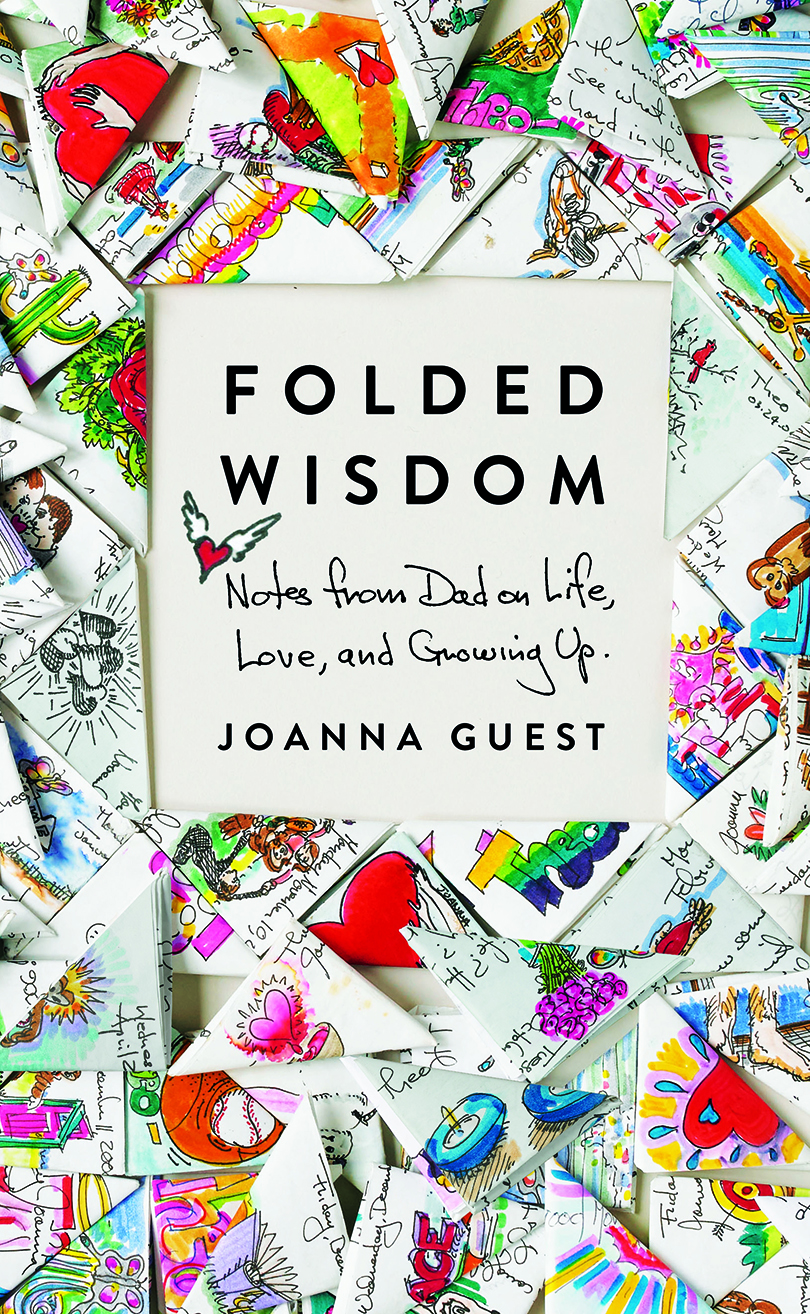 Folded Wisdom: Notes from Dad on Life, Love, and Growing Up (Celadon Books)
Joanna Guest, with words and wisdom of Robert Guest, BFA Sculpture '79
Every morning for 14 years, Joanna Guest's father, artist and Pratt alumnus Robert Guest, gave her and her brother a thoughtful note to start their day. Over the years, these unique messages piled up and were saved by her mother, Gloria Caprio, BID '79. Today, Joanna has revisited and shared these illustrated words of advice, friendship, forgiveness, and more, for all readers to learn from and find inspiration in. Heartfelt and one-of-a-kind, this book delivers authentic, personal wisdom with universal resonance.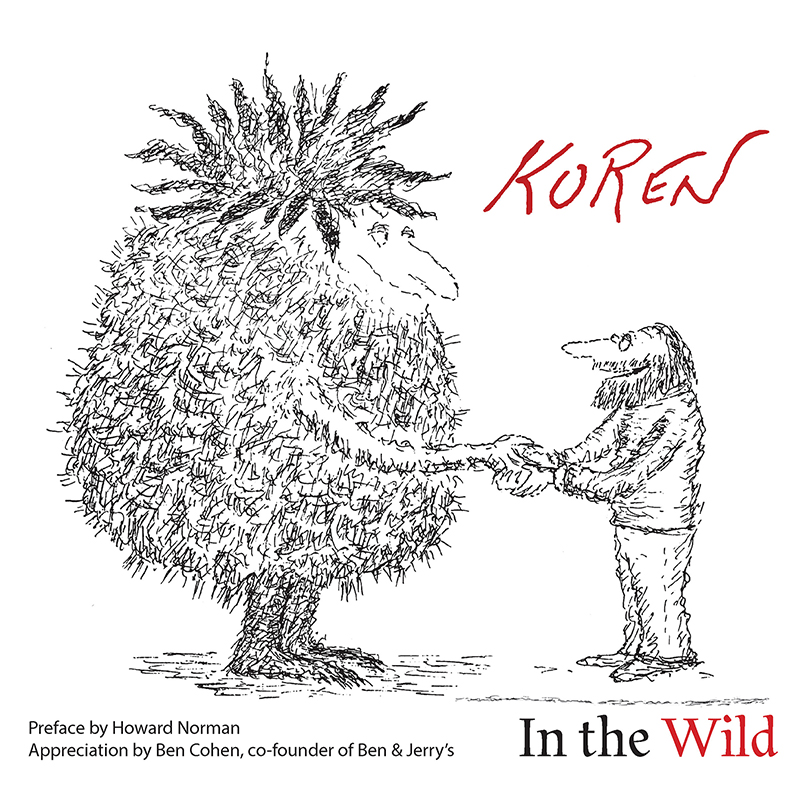 Koren. In the Wild (Button Street Press)
Edward Koren, MFA '64
This new collection from New Yorker cartoonist Edward Koren, which recently won the IBPA Benjamin Franklin Gold Award for Humor, includes 175 of his numerous cartoons. Koren. In the Wild, published by Button Street Press, features Koren's signature humanoid and hairy creatures, observing and illustrating the ironies of living in the boonies. Drawn in his Vermont studio, cartoons on "Vermonters looking at city folk, and city folk looking at Vermonters," highlight Koren's humorous take on peculiar local activities, animals, parenting, and of course, "the wild."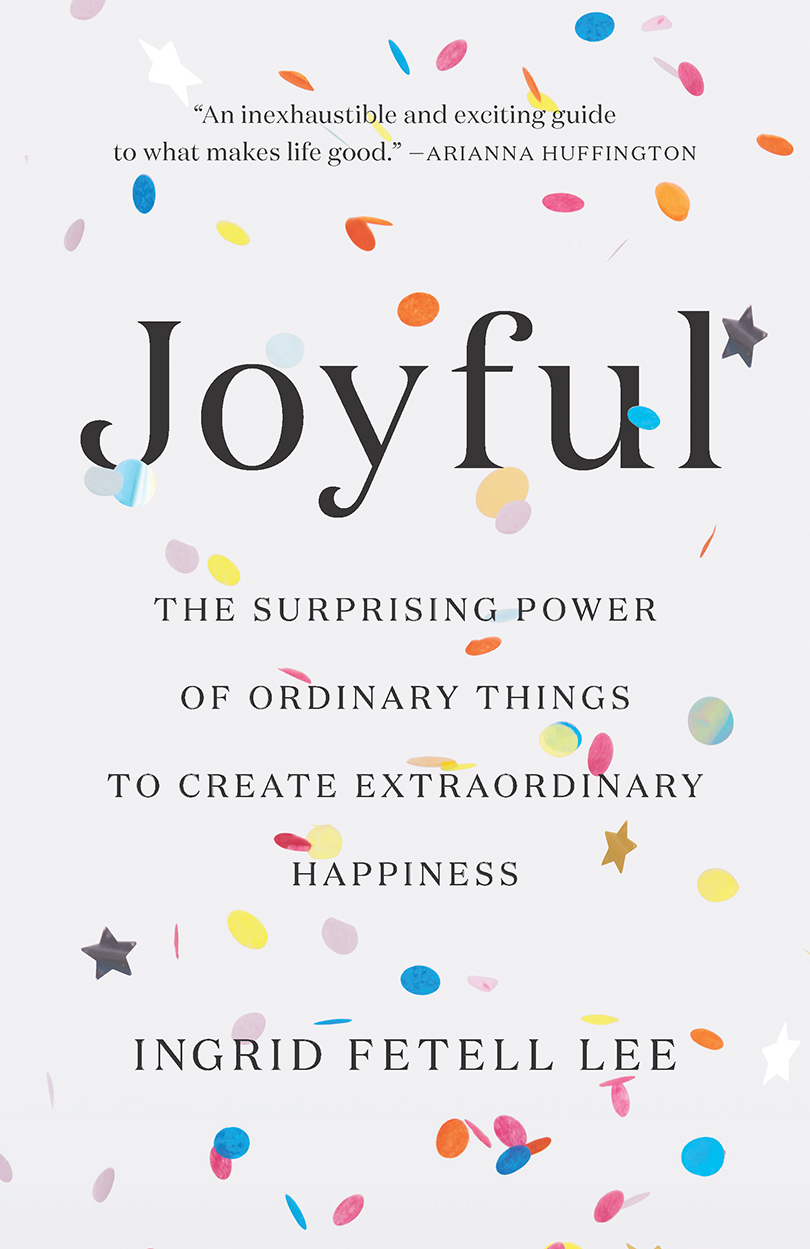 Joyful (Little Brown Spark)
Ingrid Fetell Lee, MID '10
Designer Ingrid Fetell Lee's debut book investigates how aesthetic elements of our surroundings can create a gateway to a happy, thriving state of mind. Woven with psychological insights and chock full of tips and tricks, Joyful provides inspiration and guidance for transforming one's world into one of vibrancy and warmth.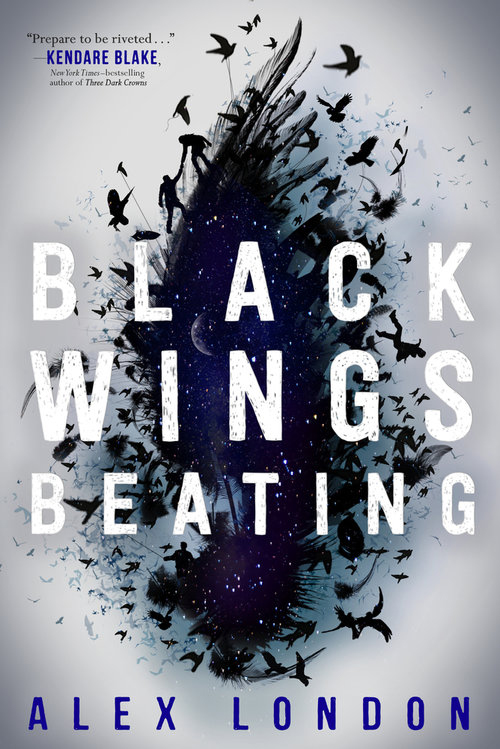 Black Wings Beating (FSG Books for Young Readers)
Alex London, MSLIS '10
In the first book of a new fantasy trilogy, Alex London introduces readers to the people of Utzar and falconer twins Brysen and Kylee as they journey deep into the mountains to trap the powerful Ghost Eagle and protect their village. Through the story of a quest fueled by love, glory, atonement, and the deep bonds of blood, London unleashes the beginning of an enthralling saga. (The second book in the series, Red Skies Falling, is forthcoming in September.)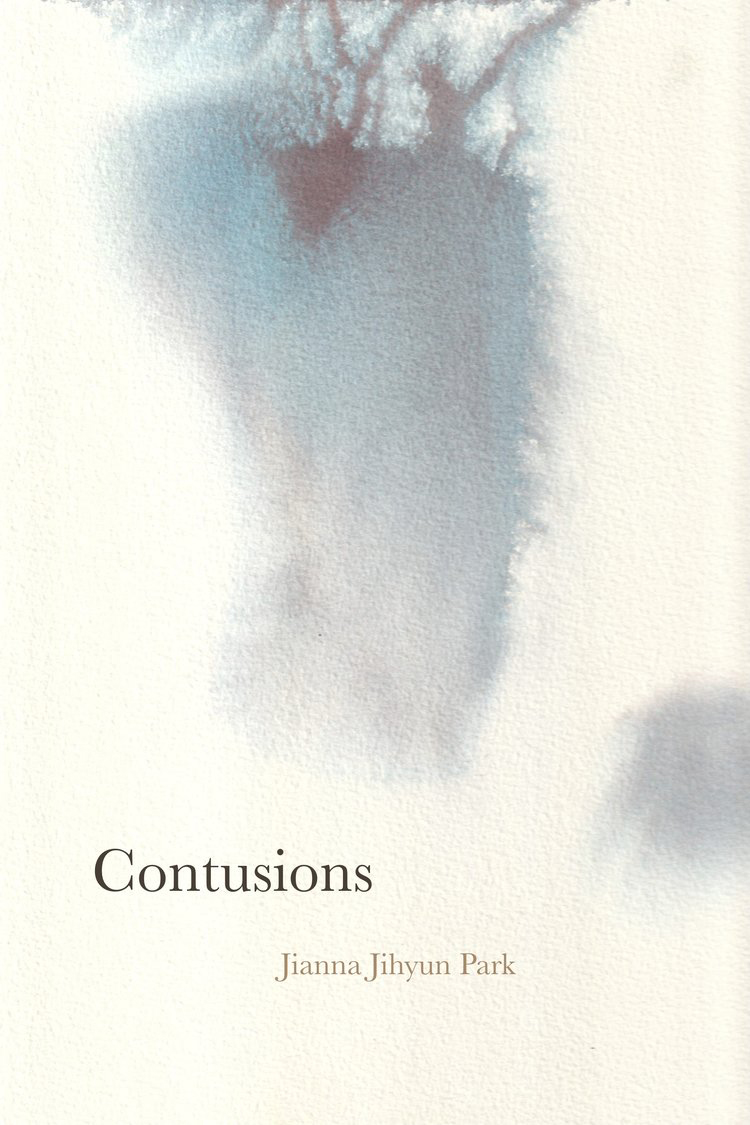 Contusions (Vegetarian Alcoholic Press)
Jianna Jihyun Park, MFA Writing '19
In this collection of poetry that is both "a study of loss and a celebration of life," author Jianna Jihyun Park hopes to encourage a meaningful conversation surrounding depression. Through Park's observations on the complex nature of mental health, readers may gain insight about not only themselves but others, all while engrossing themselves in a considered work of literature.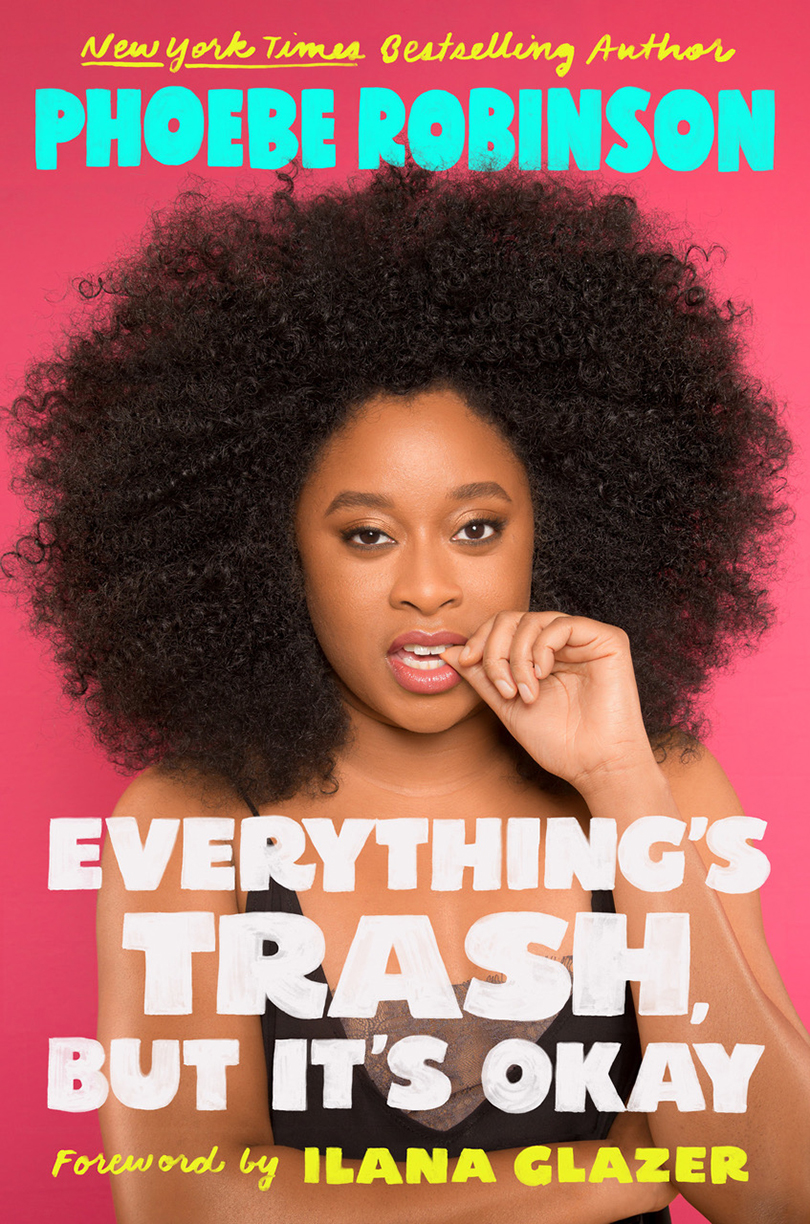 Everything's Trash, But It's Okay (Plume)
Phoebe Robinson, BFA Writing '06
2 Dope Queens star Phoebe Robinson has returned with another hilariously real essay collection that stands witness to the dumpster fire of the world, with reassurance that she and readers just might make it through it all. Candidly tackling topics like feminism and intersectionality, dating, beauty standards, no-days-off work culture, and more, Robinson offers an unfiltered and comfortingly humorous glimpse into her life, one that readers everywhere can share in and relate to.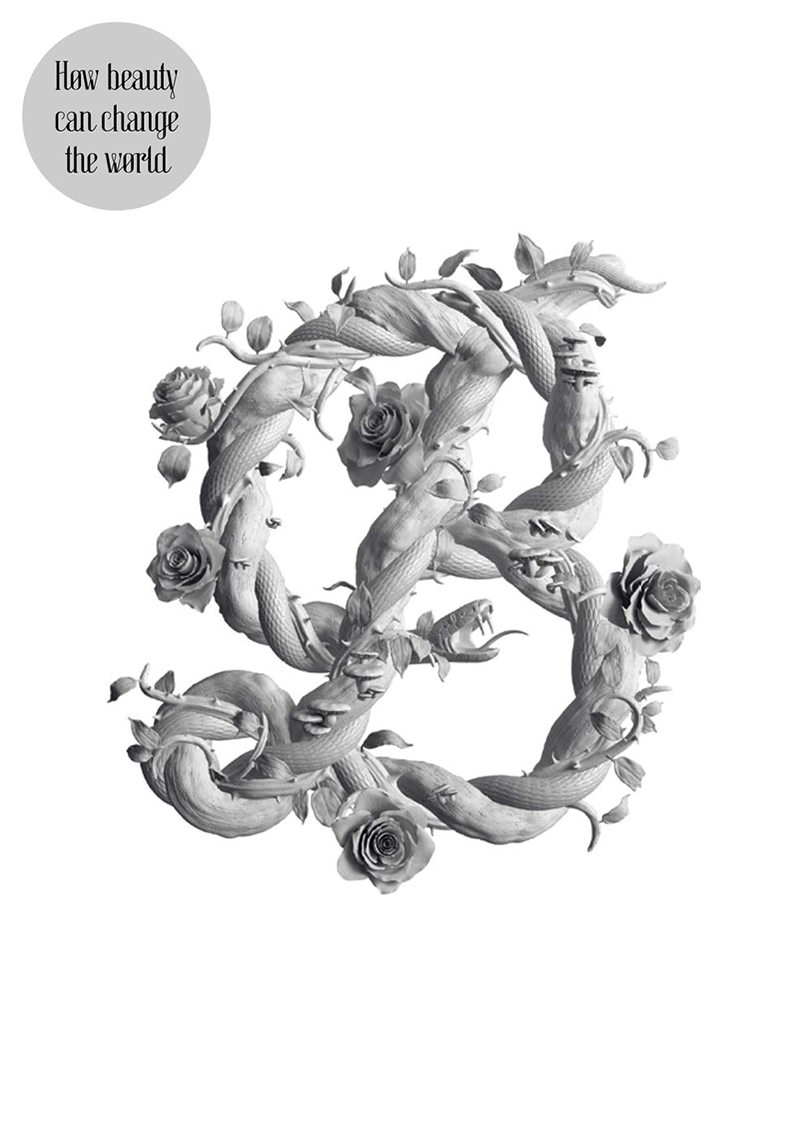 Beauty (Phaidon)
Stefan Sagmeister, MS Communications Design '89, and Jessica Walsh
Dynamic design duo Sagmeister and Walsh explore the concept of beauty and its influence on our lives in their recently published book. Drawing from science, philosophy, and history, the two designers embark on a visual journey seeking to understand how beauty draws us in and how it can change the world.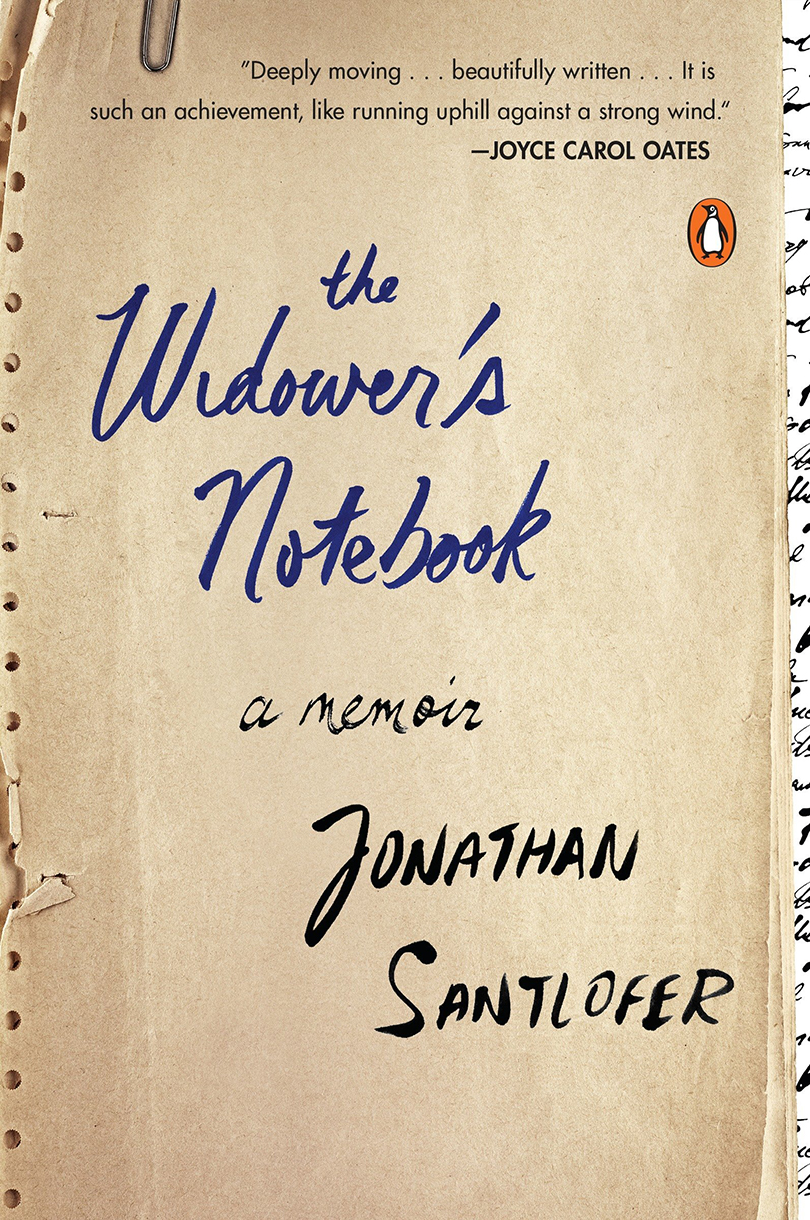 The Widower's Notebook (Penguin)
Jonathan Santlofer, MFA Painting '69
Themes of death, love, grief, and healing blossom in artist and author Jonathan Santlofer's memoir written in the years after the sudden passing of his wife. Written with warmth, honesty, and even humor, The Widower's Notebook traces the intricacies of marriage, the endurance of love, and the transformation of life after traumatic loss. The book is also illustrated by the author.