Back in August, to celebrate the start of this academic year and a return, for many of us, to campus, I joined Pratt students on a sunrise walk to the Brooklyn Bridge. It was 4:30 AM when I arrived on the Brooklyn campus to meet what I expected would be a small group of fellow early risers. For a moment, I thought I was in the wrong place. I was greeted instead by hundreds of students who came out that morning, so excited to connect once again or for the first time in this vibrant place.
We traveled just one of the many walkable routes that lace the borough together—down Myrtle Avenue, across Flatbush, to Tillary Street, and then up onto the expanse of the bridge, this iconic structure so symbolic of unity and imaginative power in Brooklyn and New York City at large.
At the crest, we paused and waited for the sun to break over a foggy New York Harbor. One student commented on how disappointed they were that the haze would be too thick for us to catch dawn on the horizon. Then, suddenly, a neon orb started to emerge, abundant, radiant, and intense—because of the fog. It was a breathtaking marker of a new beginning vibrant with potential, in this extraordinary city at this transformational time, together.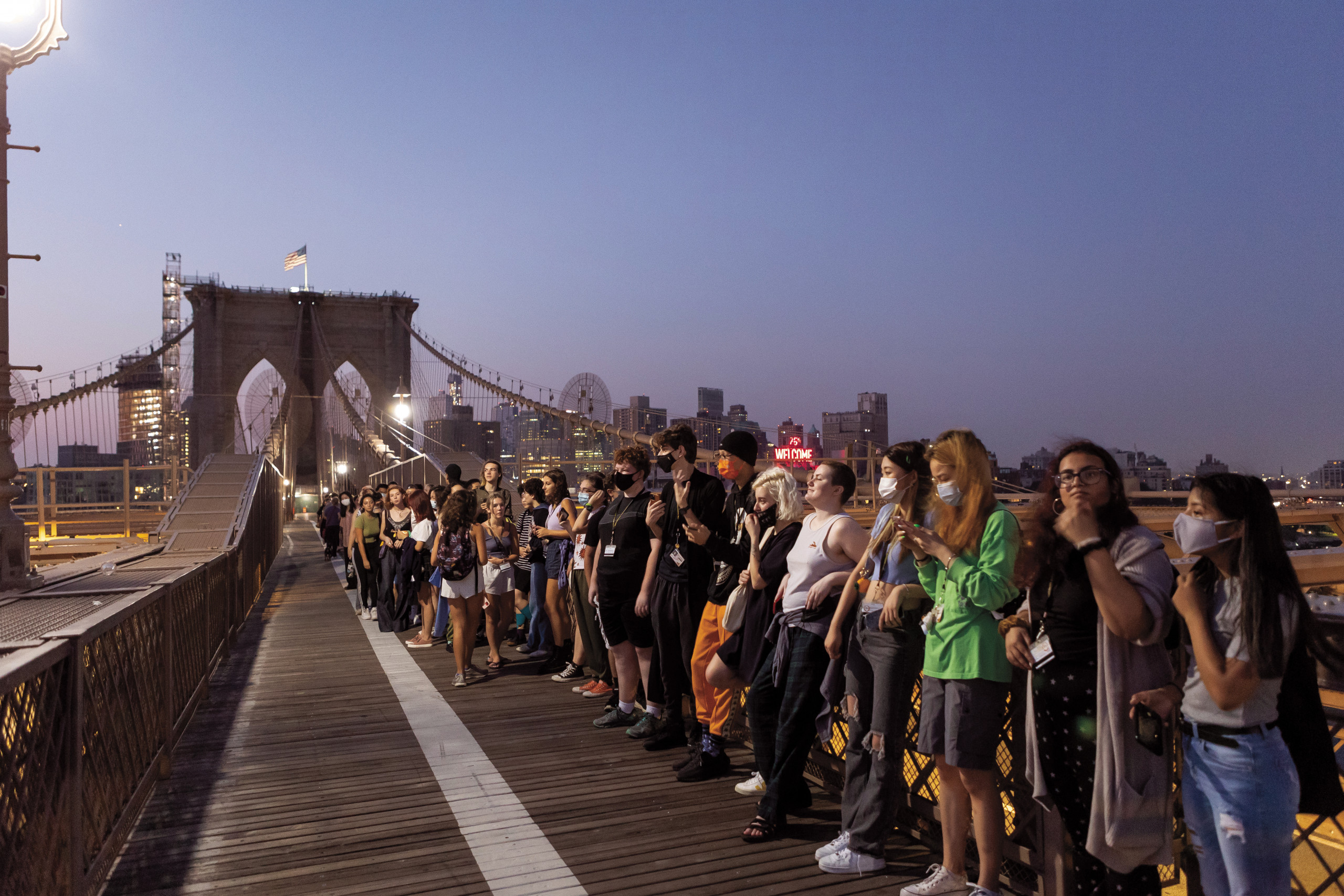 Pratt's location in Brooklyn sits at the heart of creative explosion. We are situated in a hive of experimentation and innovation, making and craft, community engagement and action. Cultures, ideas, and means of expression intersect, and complex histories mesh with bold propositions for the future. Our community and our institution are a vital part of these confluences.
This fall, Pratt announced its partnership with City Tech and the Brooklyn Navy Yard Development Corporation to establish a new research facility at the Navy Yard, presenting myriad opportunities for creative investigation and local workforce development at this hub of interdisciplinary innovation. Meanwhile, Pratt's joint proposal with Bank Street College of Education to develop a new secondary school focused on design and activism was selected for funding by the New York City Department of Education's Imagine Schools NYC initiative.
The School of Architecture is partnering with the Brooklyn Botanic Garden as the new Master of Landscape Architecture program launches, and faculty from the School of Information and the School of Liberal Arts and Sciences are leading digital literacy work with public libraries throughout New York City. These examples stand alongside the dozens of community partnerships facilitated by our faculty and staff across the schools, including collaborations with organizations like the Weeksville Heritage Center.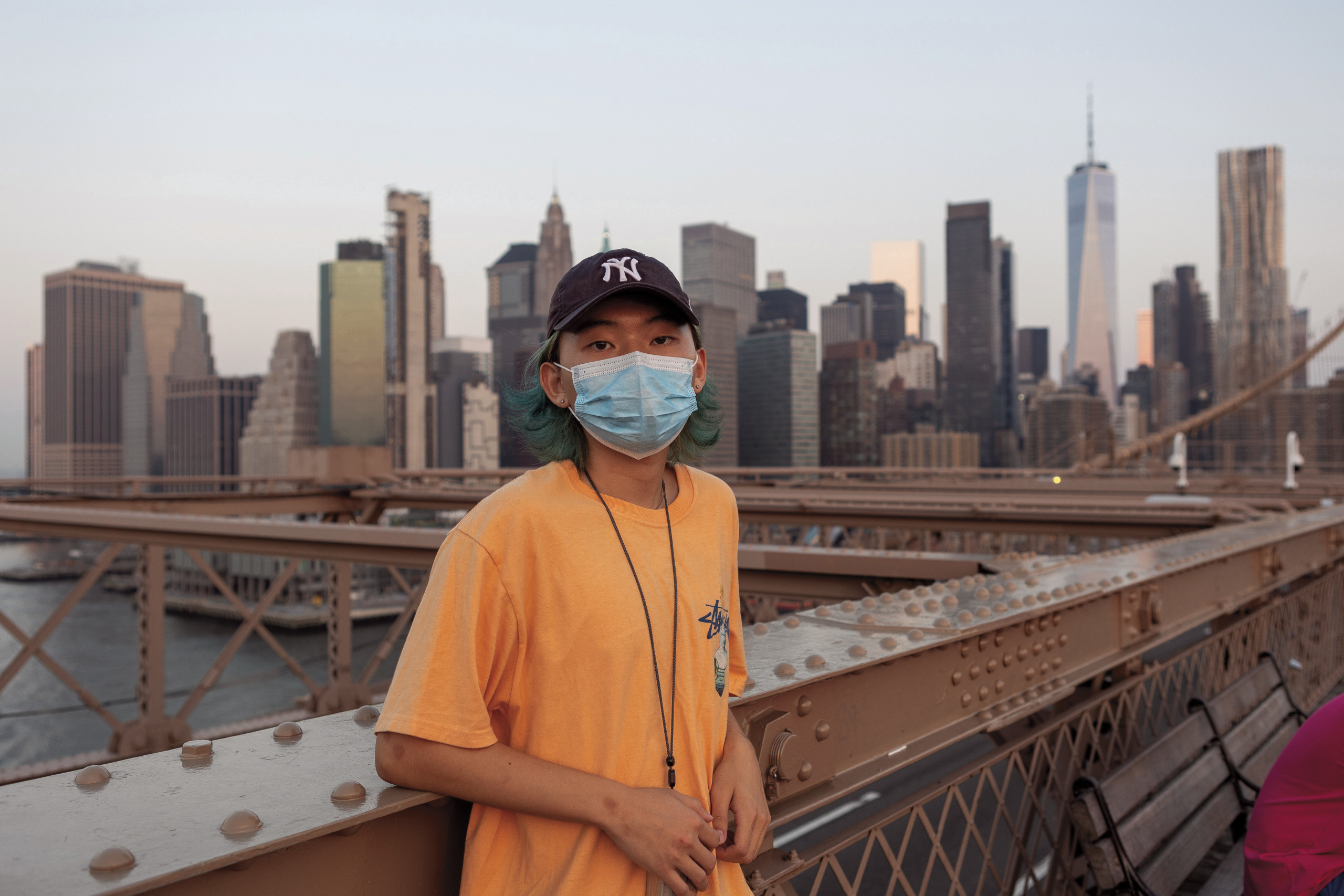 Meanwhile, Pratt community members' contributions to the vitality of the city are present all over, from architecture professor Signe Nielsen's work on Little Island, a stirring example of collaborative practice in action for public benefit; to streetside art and design projects by alumni that celebrate and care for city dwellers; to the work of the Pratt Center for Community Development's Made in NYC initiative to support the city's manufacturers and makers. Celebrated Pratt alumni artists from Ellsworth Kelly to Robert Mapplethorpe, William T. Williams to Marilyn Nance (whose work is currently on view in Greater New York at MoMA PS1), to Derrick Adams, Salman Toor, and Mickalene Thomas, and so many more, have developed their practice here and captured the city's movements, moods, and mythos in their work.
Pratt people are part of the fabric of this place, from our community of faculty, students, and staff to the nearly 20,000 alumni who live and work in New York City, with close to half of that number located in Brooklyn. They run studios, own businesses, serve in civic roles, shape the built environment, drive cultural institutions, collaborate with communities, educate future creative leaders, and produce literature, visuals, and experiences that deepen the story of the city.
This issue is a tribute to the ways we engage with our city in our work, create communities here, and dwell in its magic. Whether you have always called Brooklyn or New York City home, lived and worked here for a time, or are just now imagining the life of creativity and investigation that you can activate here, this issue is also a tribute to you. With the lessons we learn here, the networks we build, the partnerships we forge, we can continue to reimagine this city and our world.
Frances Bronet
President, Pratt Institute