An electrifying marching band, projected animations, towering puppets, dancers with glowing hula hoops, and cosmic strains of electronic music set the tone for a layered history lesson and celebration of one of history's brilliant scientific minds. In her recent production, The Transfiguration of Benjamin Banneker, Theodora Skipitares, professor of Art and Design Education, delved into the story of Benjamin Banneker, whose life she describes as "the stuff of legends."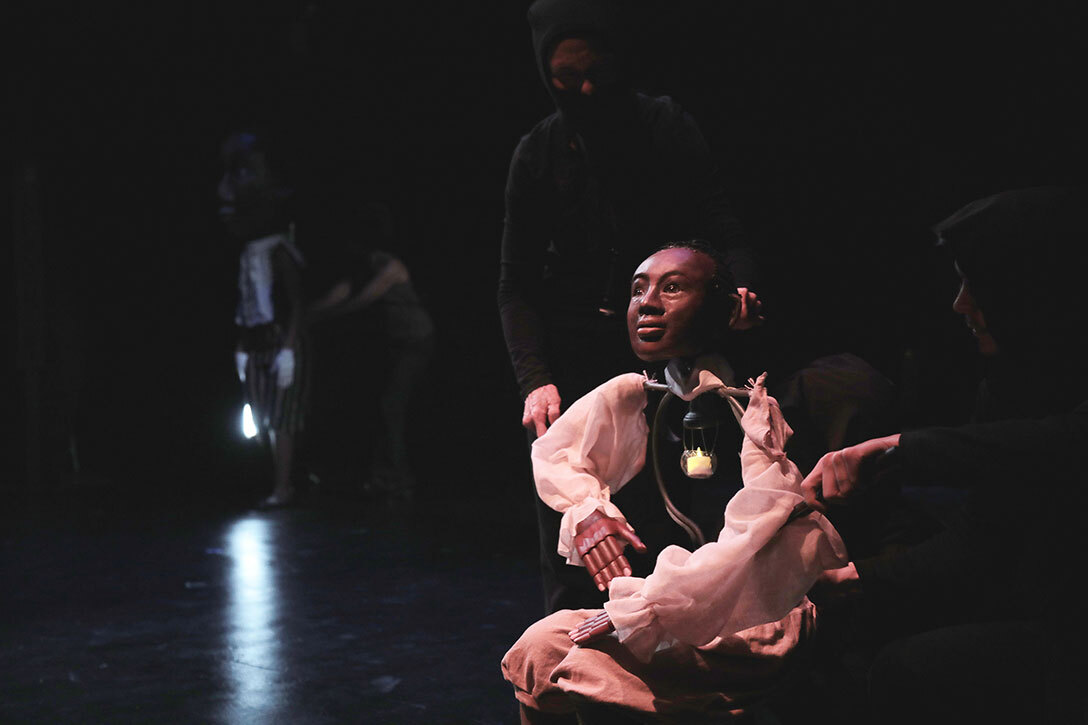 "Many of my previous plays confront the social forces guiding technology," says Skipitares, who has been developing socially and politically engaged performances since her youth in San Francisco. The play casts Banneker's story against a social fabric that failed to incorporate the contributions of African Americans. Banneker (1731–1806) was a free Black man living in Maryland, the descendent of enslaved men whose grandmother was an English indentured servant and mother a free Black woman. He was a self-taught astronomer and mathematician, almanac writer, and essayist and pamphleteer advocating for civil rights who assisted in the surveying of the future US capital.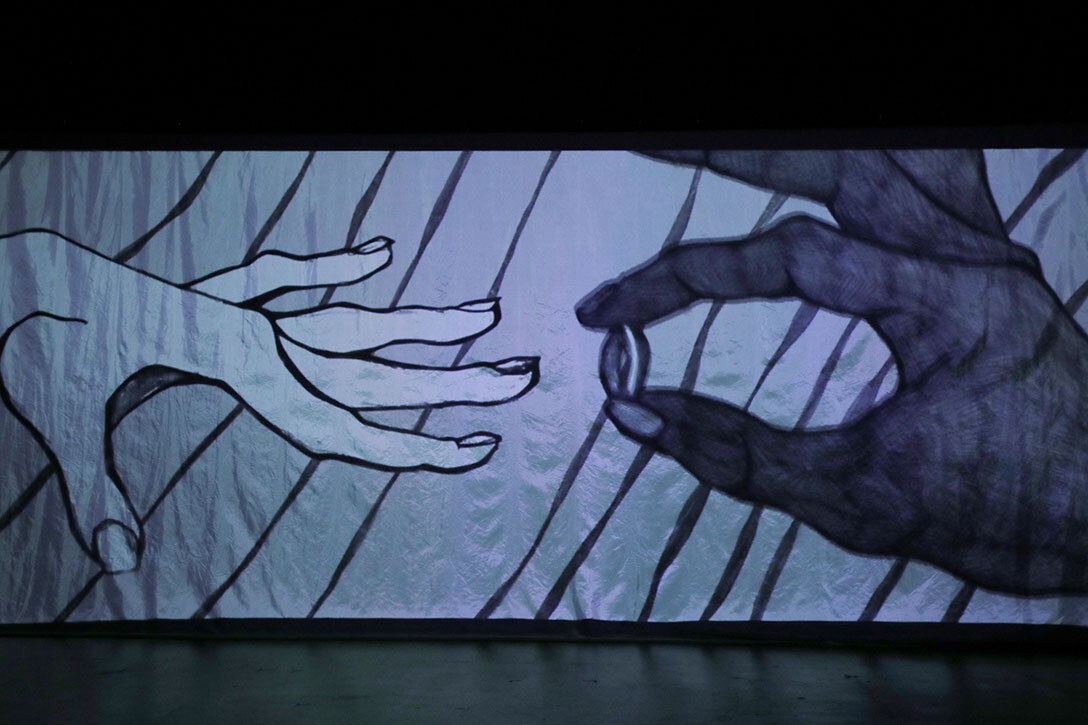 Skipitares's interest in Banneker was piqued after she heard the Soul Tigers, a marching band, deliver a mighty performance at Pratt President Frances Bronet's inauguration ceremony in 2018. The renowned band is composed of students from Benjamin Banneker Academy, a public high school just blocks from Pratt that Skipitares soon developed a relationship with, knowing that she wanted to involve the Soul Tigers in a performance work. A concept for a parade grew into an expansive stage production.
Throughout her career, Skipitares has used hundreds of puppets in her work, and this recent production was no exception. Banneker was portrayed as a nearly lifesize puppet figure, and also evoked in voluminous papier-mâché heads worn by a chorus of dancers. Skipitares has remarked that puppet figures have a purity and innocence to their presence, which can help shed light on complex social and political issues, like those embedded in Banneker's story.
As Skipitares has with previous projects, including ceramics and storytelling workshops with residents of Clinton Hill's Gibb Mansion, the artist involved Pratt students in the creative process. Supported by a Taconic Fellowship from the Pratt Center, she worked with DeAndra Craigman, MA Art and Design Education '19, who was the scenic painter for the puppets, and Ambria Safford, BFA Art and Design Education '21, a Banneker Academy after-school instructor who served as a backstage assistant for the show. Also joining the project were Holly Adams, BFA Digital Arts '20; Trevor Legeret, BFA Film '21; and Klara Vertes, BFA Painting '21, who created animations on Banneker's ancestral history. A still from one of the films appears above.