Each year, professors from across Pratt Institute help reshape the world's cultural and creative landscape through fresh publications of writing, art, and music. The following is Prattfolio's roundup of the latest titles: monographs, collections, and one album. Contributions include innovations in architectural history, poetic experiments, and a biography of a living jazz legend. Read on to learn more.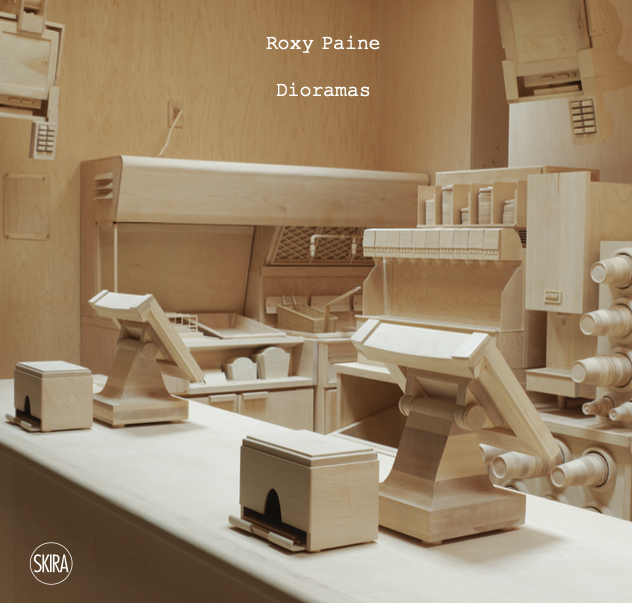 Roxy Paine: Dioramas (Skira)
Saul Anton, Adjunct Associate Professor CCE of Humanities and Media Studies
This first dedicated text on American artist (and Pratt alumnus) Roxy Paine's Dioramas offers an in-depth look at this intricate and ambitious series—constructed interpretations of contemporary spaces that humans inhabit, eerily devoid of their presence. Saul Anton edits the volume and contributes an essay, alongside texts by Mia Kang, Steven Matijcio, and Michael Goodman that explore the social, historical, and cultural significance of this body of work.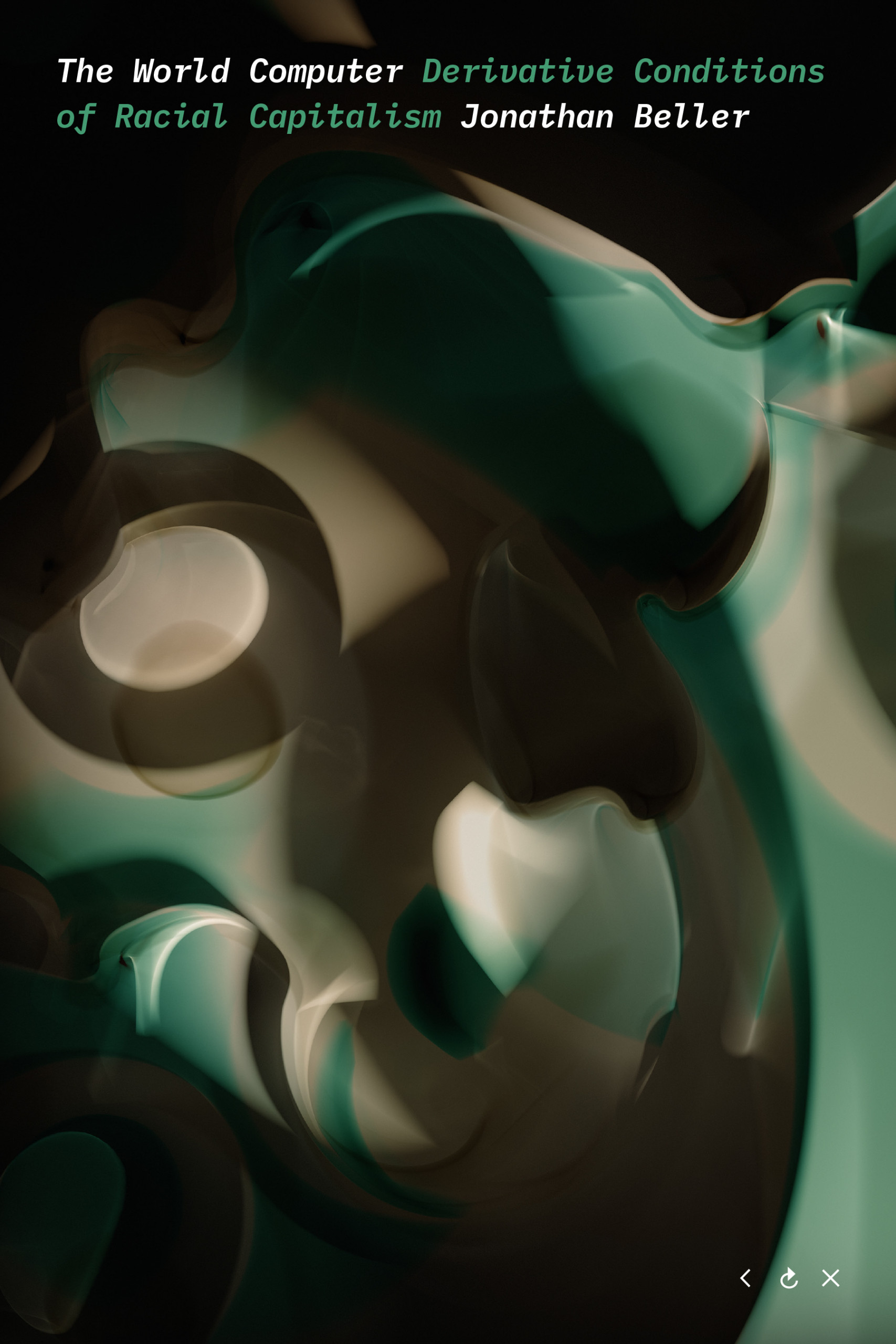 The World Computer: Derivative Conditions of Racial Capitalism (Duke University Press)
Jonathan Beller, Professor of Humanities and Media Studies
In a world where all forms of communication, large and small, have been monetized through computer-mediated technologies, quantifying the value of people, objects, and affects becomes a form of capital extraction. Theorist and cultural critic Jonathan Beller's latest book sheds light on the commodification of modern life, linking capitalism, computation, and racialization, and arguing that in order to repair this historic exploitation, information and money must be—and perhaps can be—decolonized.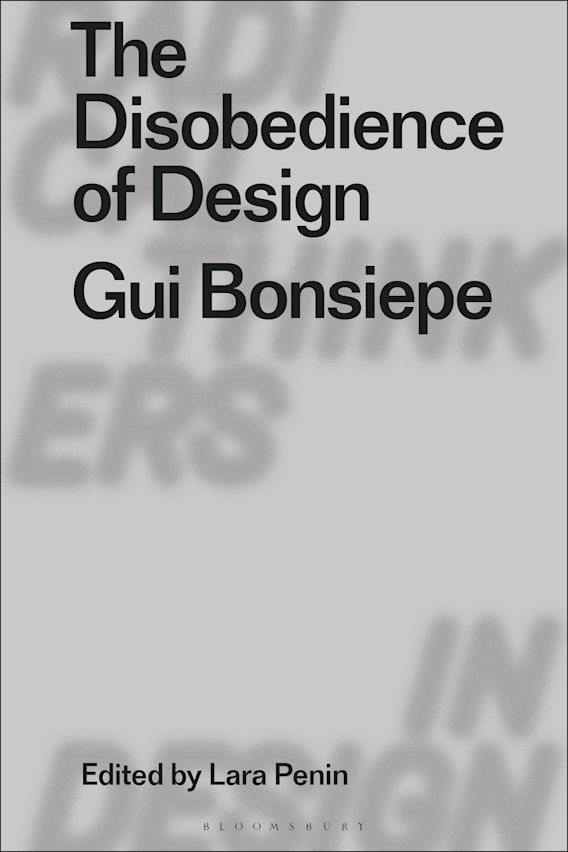 The Disobedience of Design: Gui Bonsiepe (Bloomsbury), edited by Lara Penin
Constantin Boym, Chair of Industrial Design, contributing author
In this volume of selected writings by Gui Bonsiepe, a prominent figure in global design culture whose work has until now been underrepresented in English-language design literature, Constantin Boym offers critical reflections on Bonsiepe's practice work. "There is no such thing as Bonsiepe's 'style,'" Boym writes. "Each product is different, non-personalist and humble, strictly responding to contextual needs and conditions and yet, dotted with visual quality."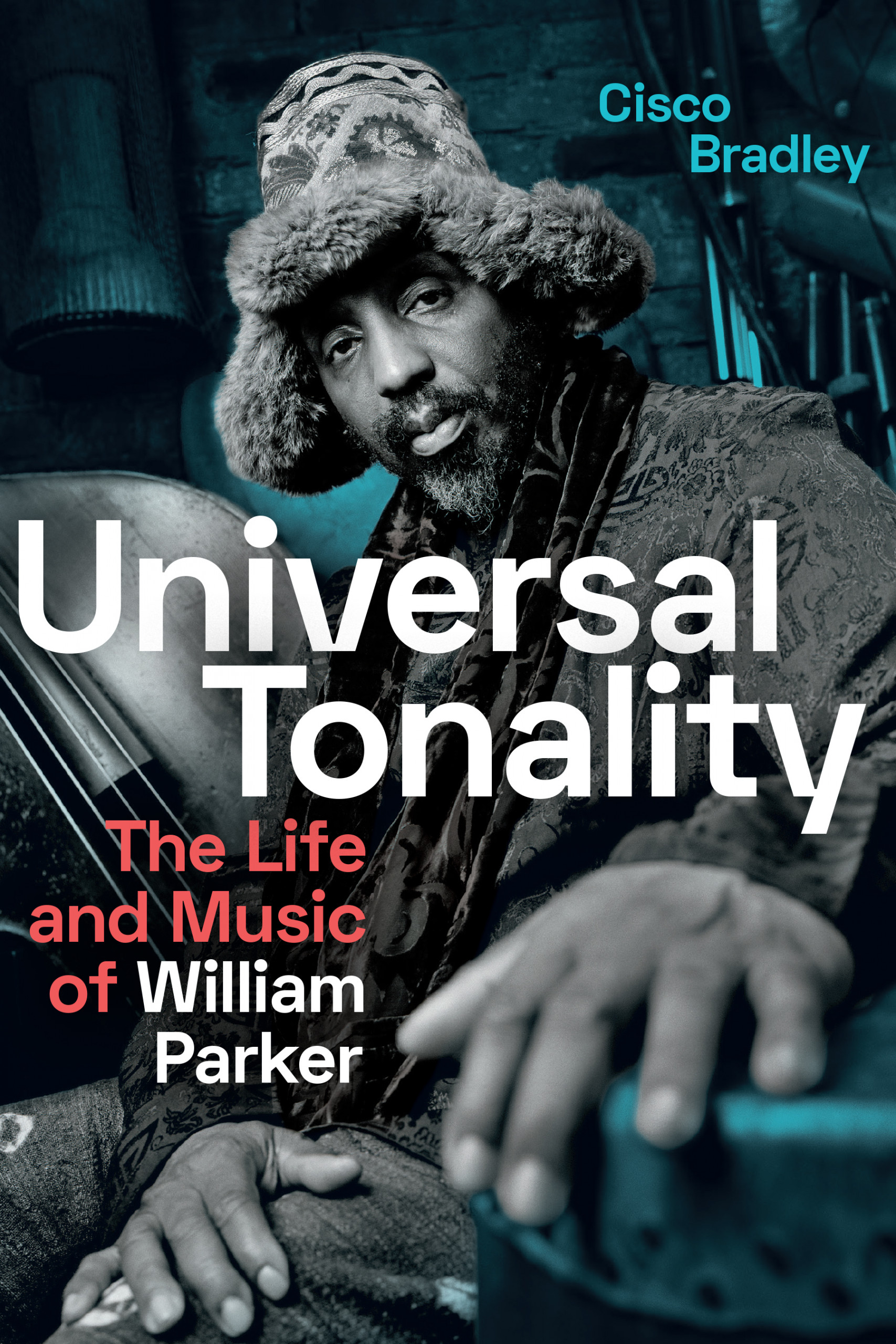 Universal Tonality: The Life and Music of William Parker (Duke University Press)
Cisco Bradley, Associate Professor of Social Science and Cultural Studies
Cisco Bradley's most recent book is a comprehensive biography of jazz bassist, composer, and bandleader William Parker. Bradley follows Parker's trajectory from the New York City loft scene of the 1970s to present day, with a special focus on the role of activism in Parker's artistic development. Universal Tonality "invites a reader to engage with fundamental and complex ideas about art, its purpose, and the roles of an audience" (Lee Rice Epstein, Free Jazz Blog).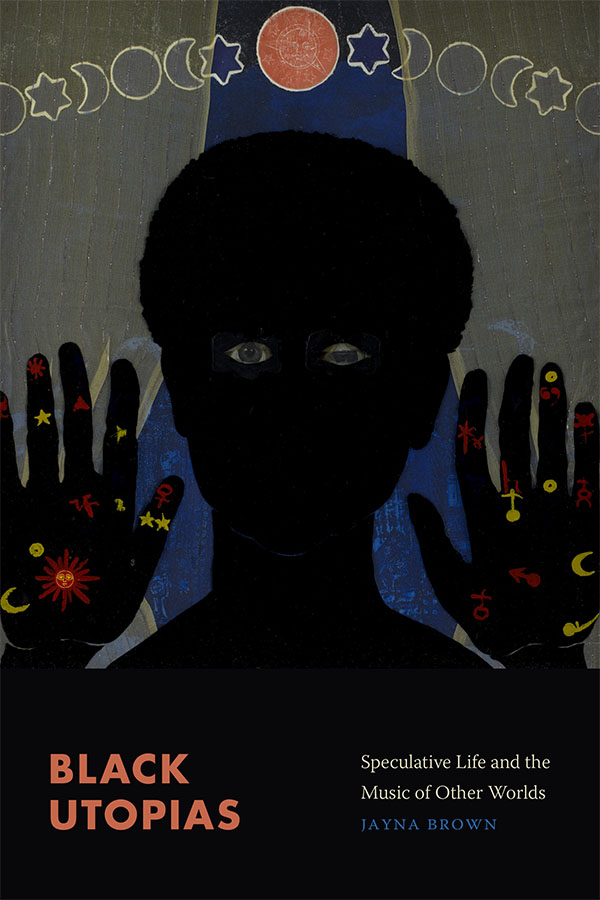 Black Utopias: Speculative Life and the Music of Other Worlds (Duke University Press)
Jayna Brown, Professor of Humanities and Media Studies
Jayna Brown's Black Utopias explores how Black musicians, writers, and mystics have embodied new ways of thinking, creating, and existing outside preconceived notions of what it means to be human. Shining light on utopian speculations and practices at once destabilizing and expansive, the title examines the lives and works of Octavia Butler, Alice Coltrane, Sun Ra, Sojourner Truth, and more, "a must-read about Black existence and alternate states of freedom" (Jennifer Brown, College & Research Libraries).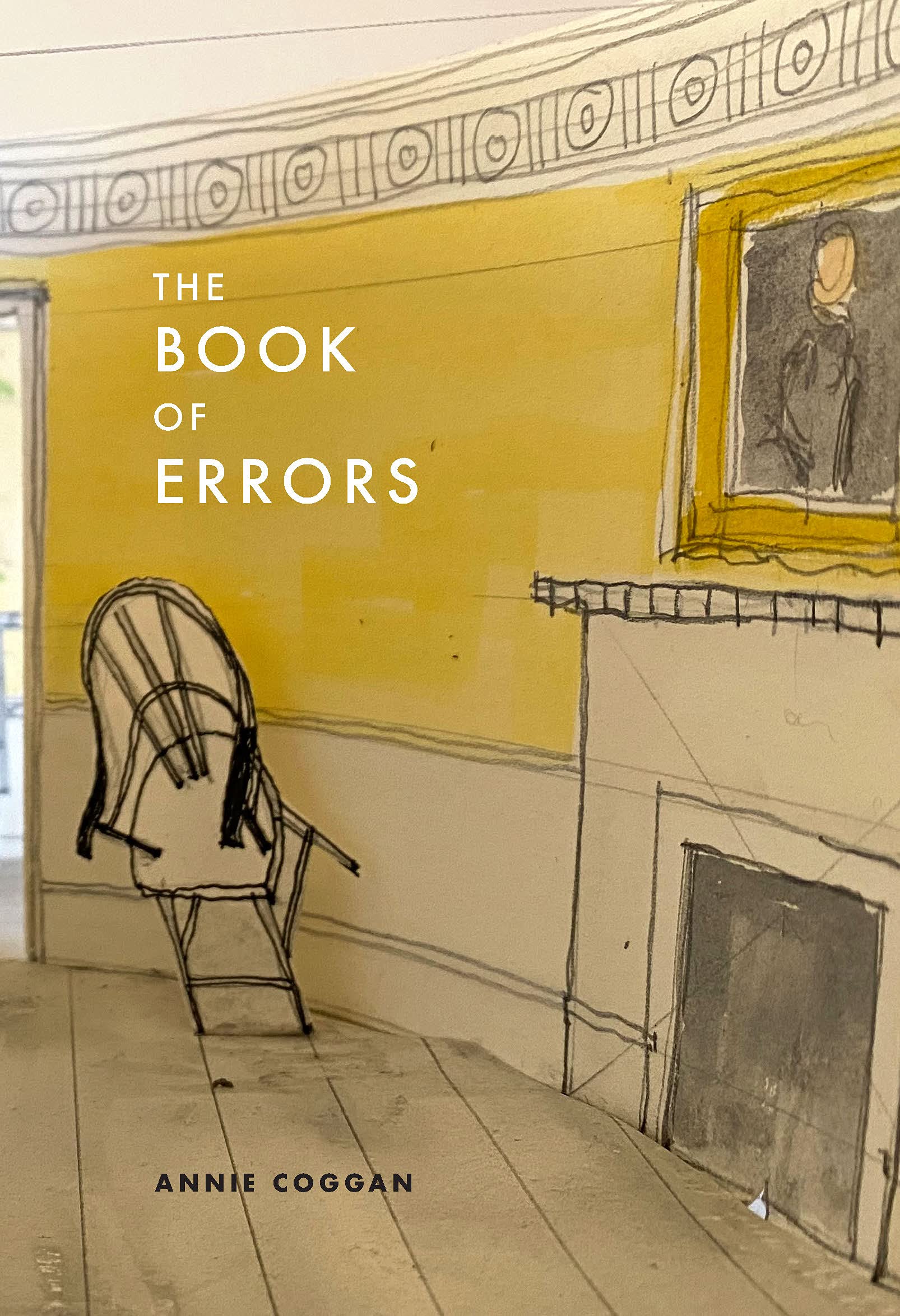 The Book of Errors (A Public Space)
Annie Coggan, Associate Professor of Interior Design
The Book of Errors tells the stories of the architects behind three historic buildings: the Henry Knox Museum in Thomaston, Maine; Fraunces Tavern in New York City; and the Betsy Ross House in Philadelphia. In a tapestry of fact and fiction, truth and miscalculation, The Book of Errors presents illustrations and paper models by Annie Coggan alongside text by Mark Hage in a "primer on how 'to do' historical preservation and of ways to reimagine collective memorials" (Madeline Carey, World-Architects).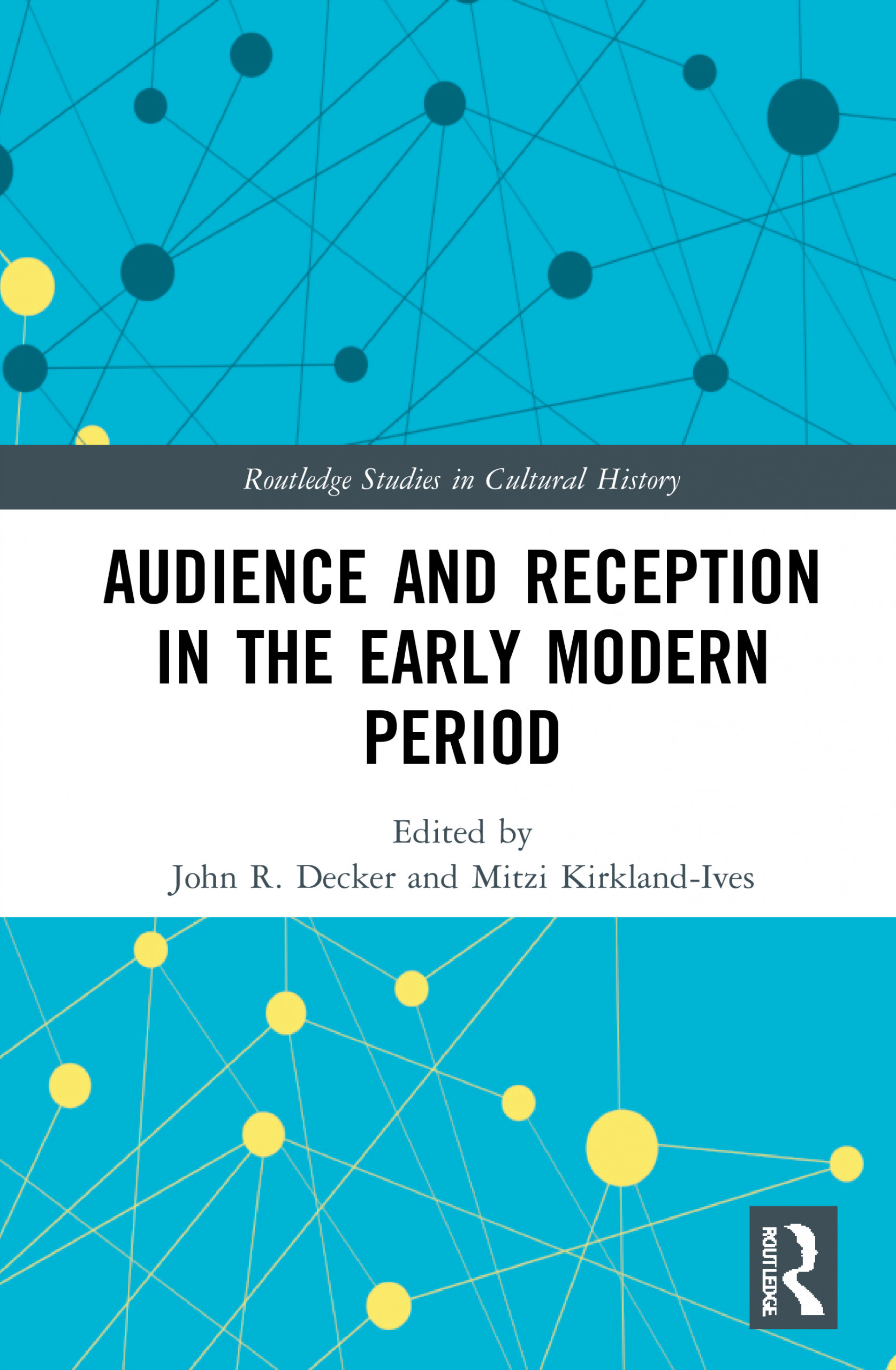 Audience and Reception in the Early Modern Period (Routledge)
John R. Decker, Chairperson of History of Art and Design, and Mitzi Kirkland-Ives, editors
This new collection of critical essays investigates how differences among early modern audiences impacted their reception of media, objects, and spaces. Reactions were shaped by factors such as class, level of education, and personal experience, as well as how creators framed and executed their works. Decker's own chapter, "Guides Who Know the Way," deals with how Christian devotional imagery resonated with votaries' commitments, understandings, and abilities in highly personal ways.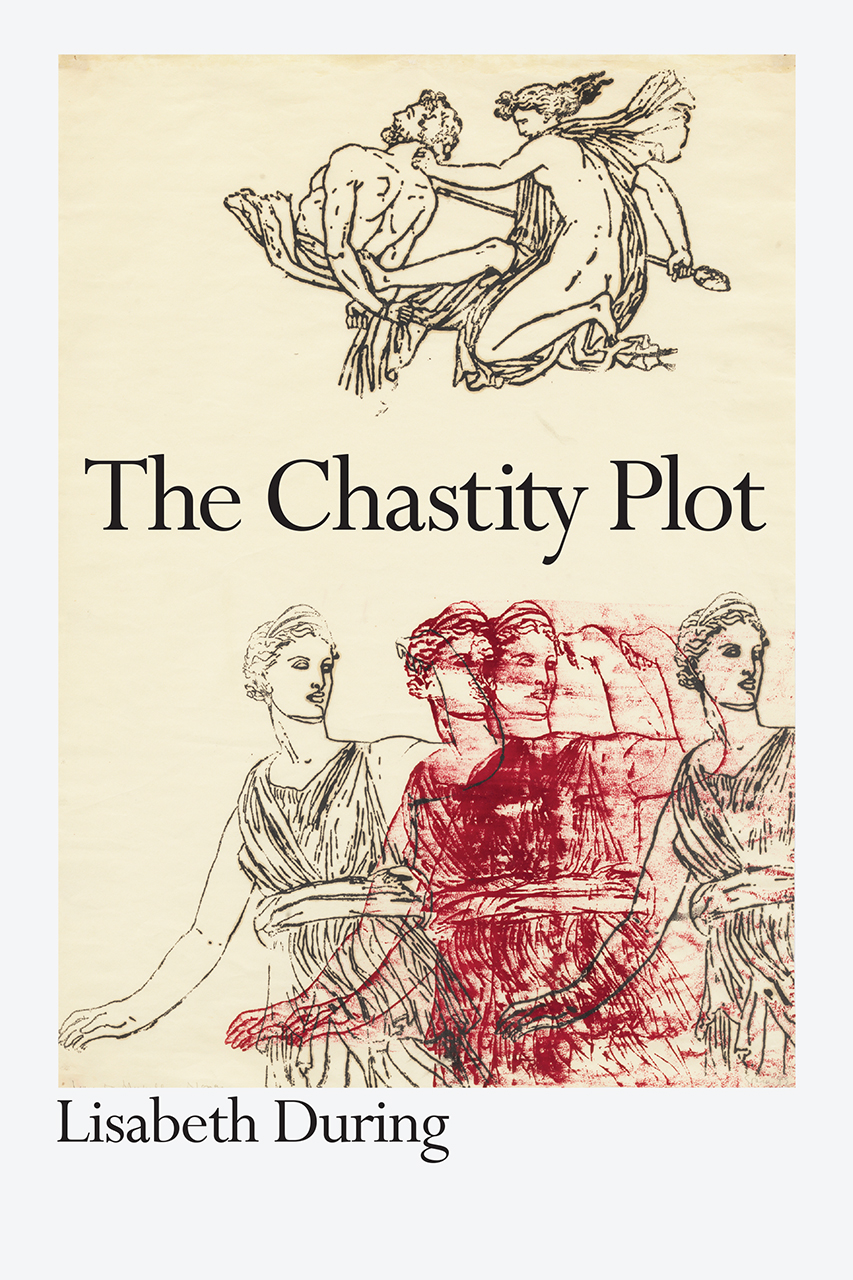 The Chastity Plot (University of Chicago Press)
Lisabeth During, Associate Professor of Social Science and Cultural Studies
As Lisabeth During describes in an essay for Notches, her impetus for writing The Chastity Plot was a realization that the virtue's "purpose and meaning are by no means clear. The more you look at it, the more chastity looks like a puzzle, the more its survival seems unlikely." This history draws on sources from literature, religion, and psychoanalysis to examine chastity's role in shaping Western culture since antiquity.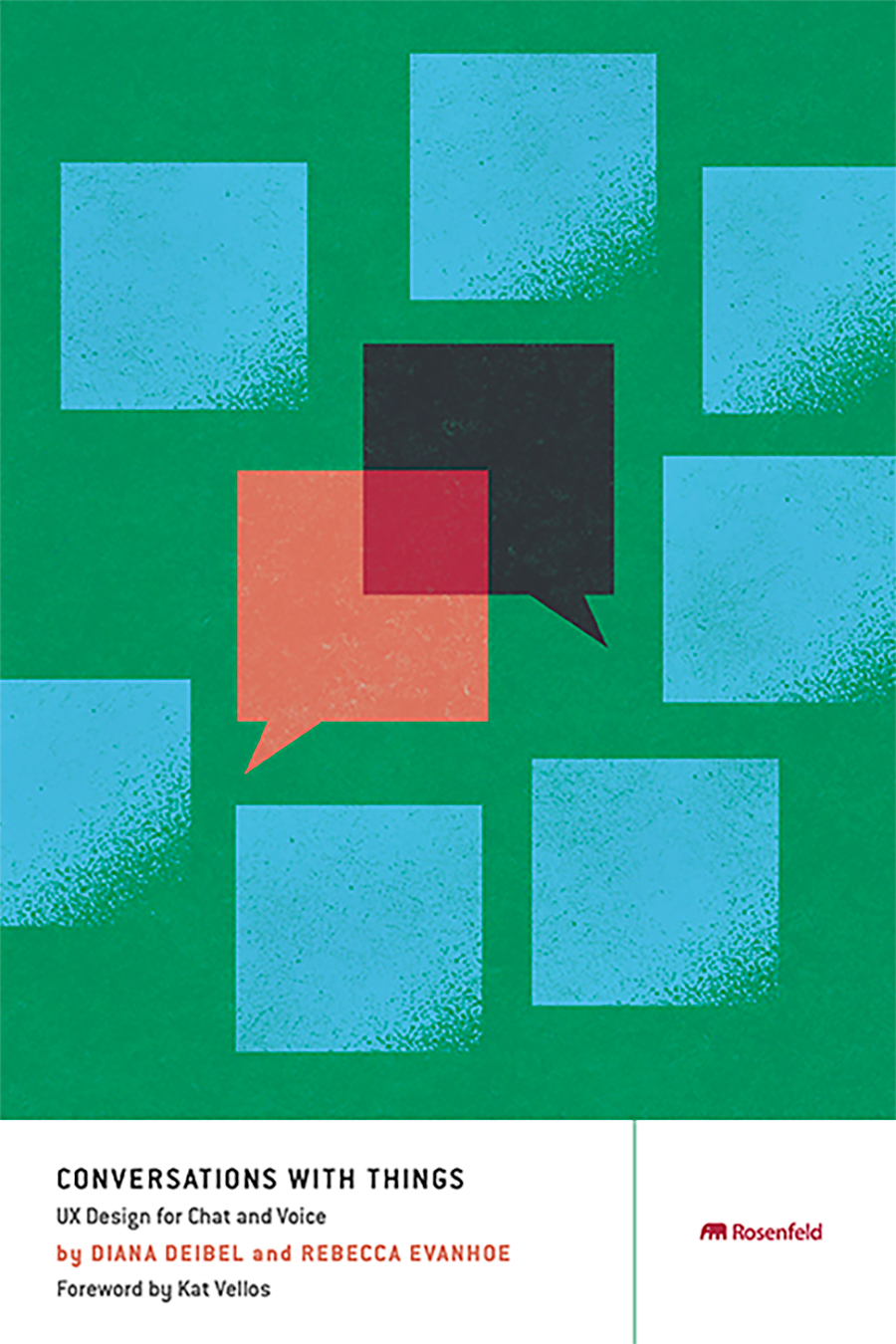 Conversations with Things: UX Design for Chat and Voice (Rosenfeld)
Rebecca Evanhoe, Visiting Assistant Professor of Information and Library Science, and Diana Deibel
Rebecca Evanhoe and Diana Deibel coauthored this new guide on how to design useful, ethical, and human-centered interfaces for digital systems like chatbots and voice assistants. Conversations with Things offers practical information for novice and expert designers alike, as well as other non-technical teams like sales and marketing, especially around the topics of bias, diversity, and inclusiveness.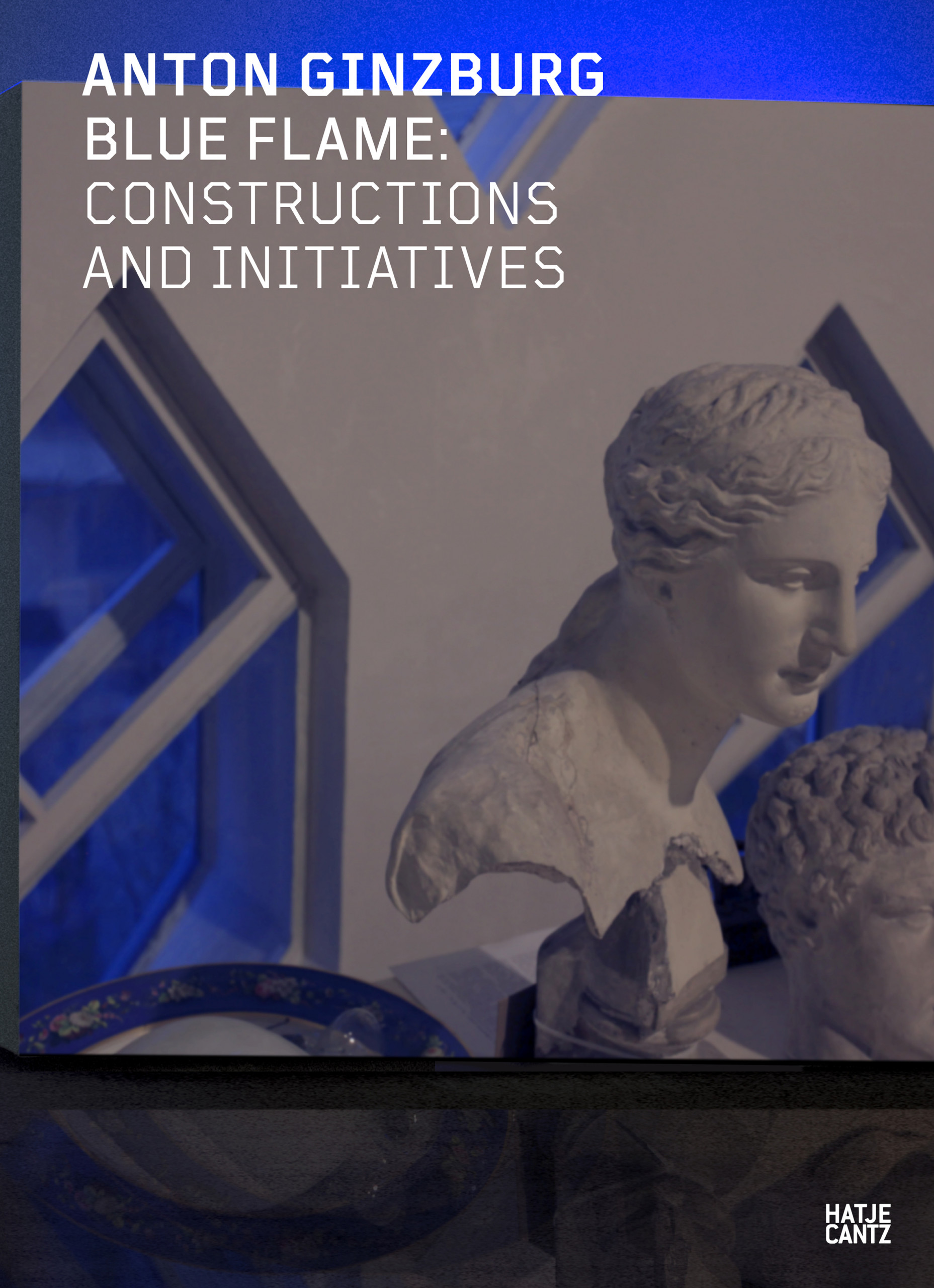 Blue Flame: Constructions and Initiatives (Hatje Cantz)
Anton Ginzburg, Visiting Instructor of Graduate Communications Design
This is the final volume of Anton Ginzburg's trilogy engaging with historical phenomena through critical investigations and works born from that inquiry. Here, Ginzburg looks at the constructivist movement of the early 20th century through the works of central figures such as Alexander Rodchenko and Vladimir Tatlin and the VKhUTEMAS school in Moscow. Engaging with the aesthetics and ideas he uncovers in his research, the artist responds in sculpture, painting, and video works vividly documented in this image-rich monograph.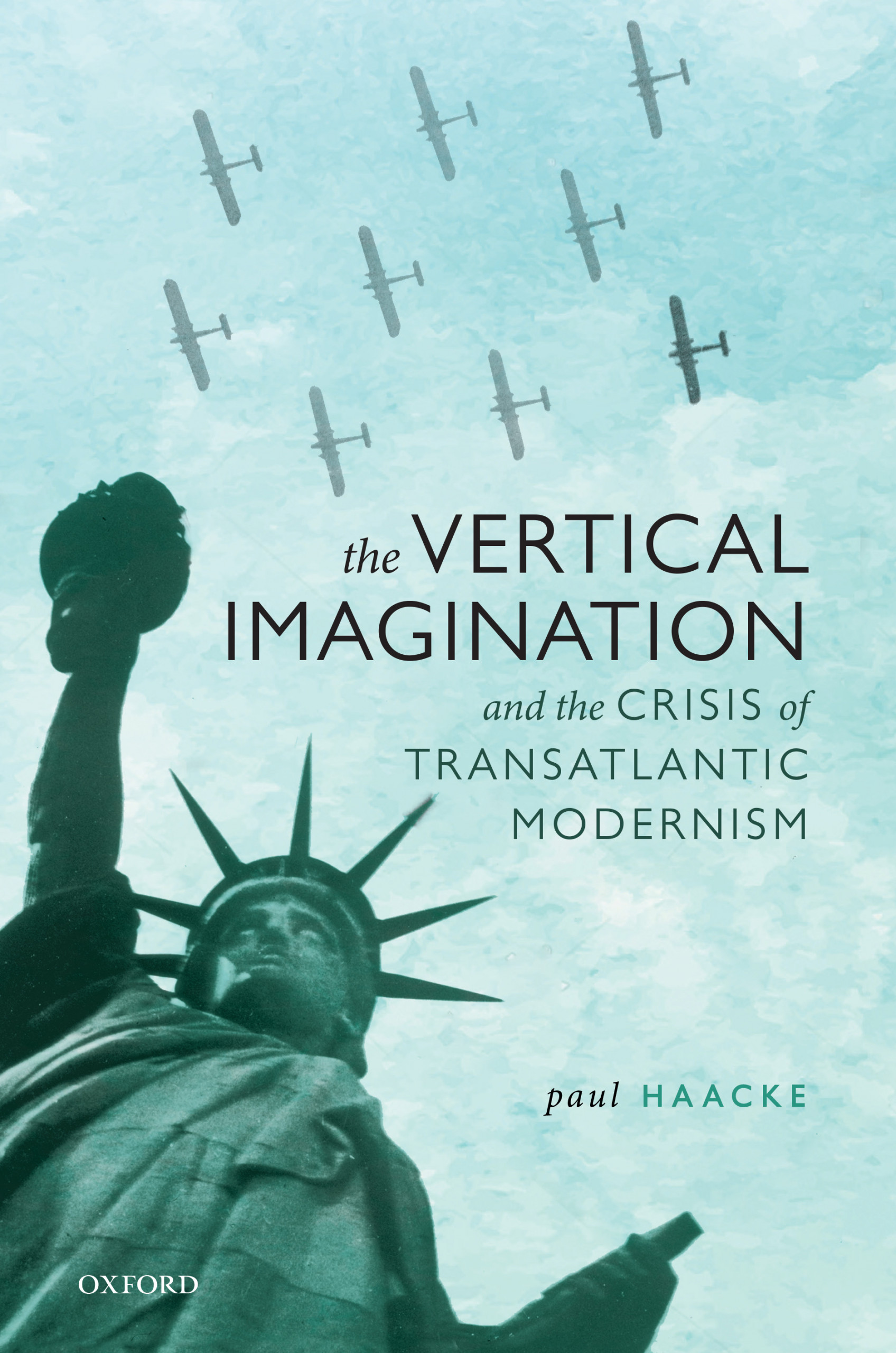 The Vertical Imagination and the Crisis of Transatlantic Modernism (Oxford University Press)
Paul Haacke, Adjunct Associate Professor CCE of Humanities and Media Studies
In this extensive study of ascension and anxiety in the 20th century, Paul Haacke examines how "spectacles of height and flight became symbols and icons of ambition as well as direct indexes of power." Through literary works by authors including Virginia Woolf, Franz Kafka, James Joyce, Aimé Césaire, Thomas Pynchon, and Leslie Marmon Silko, as well as a range of critical texts on architecture and the built environment from Le Corbusier to Rem Koolhaas and from Walter Benjamin to Simone de Beauvoir, Haacke explores vertical expansion and Americanization as they relate to modern notions of aspiration, capitalism, and empire, and as manifested in changing skylines and cultural ideologies around high and low.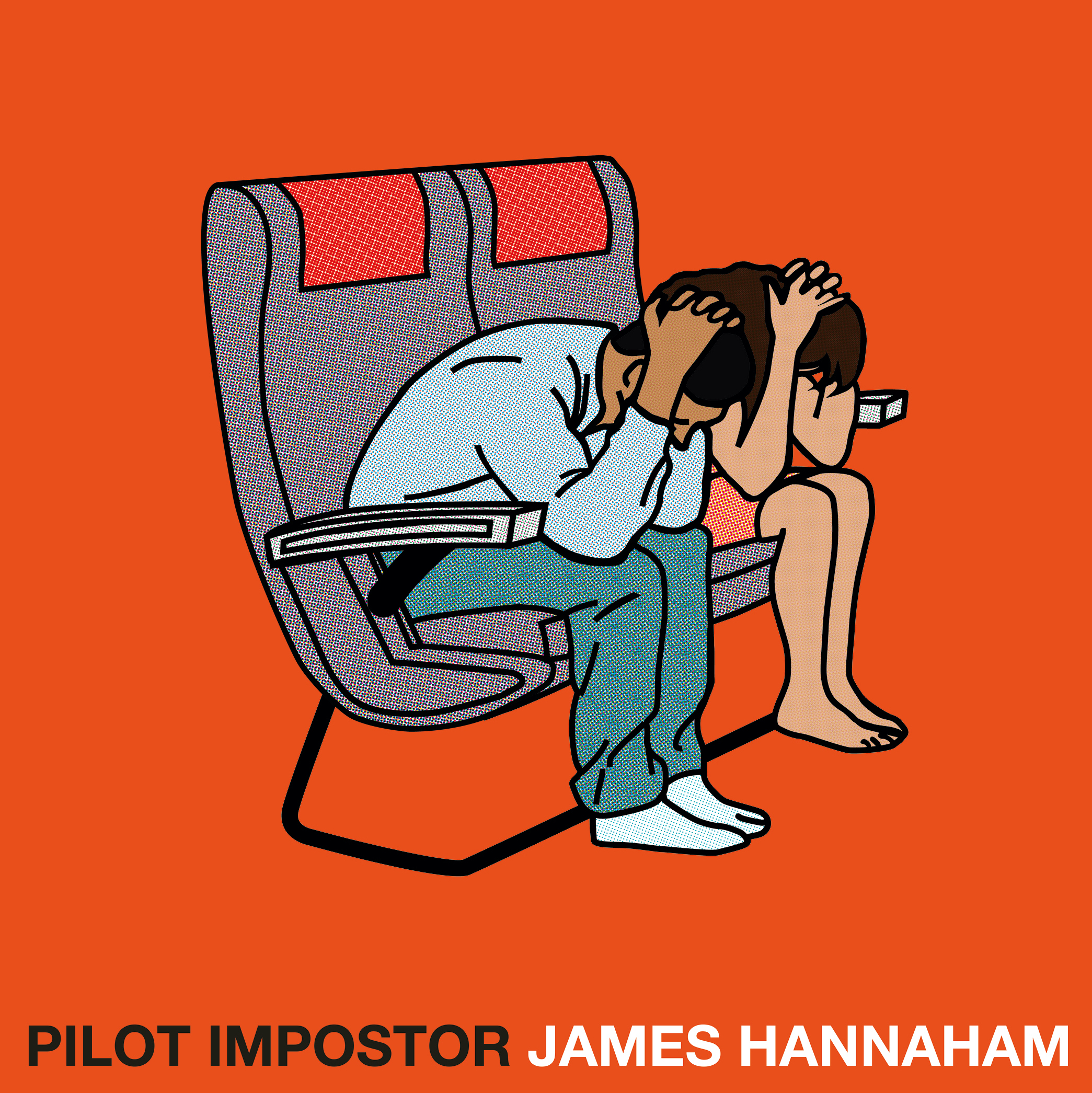 Pilot Impostor (Soft Skull Press)
James Hannaham, Professor of Writing
To create his newest collection, PEN/Faulkner Award Winner James Hannaham combined two inspirations: the Portuguese poet Fernando Pessoa and the documentary TV show Air Disasters. Within this framework, Hannaham uses text and visual artwork to investigate topics ranging from identity politics to the sleeping habits of whales, in a result that is "unclassifiable, dizzying, and gorgeous" (Kirkus).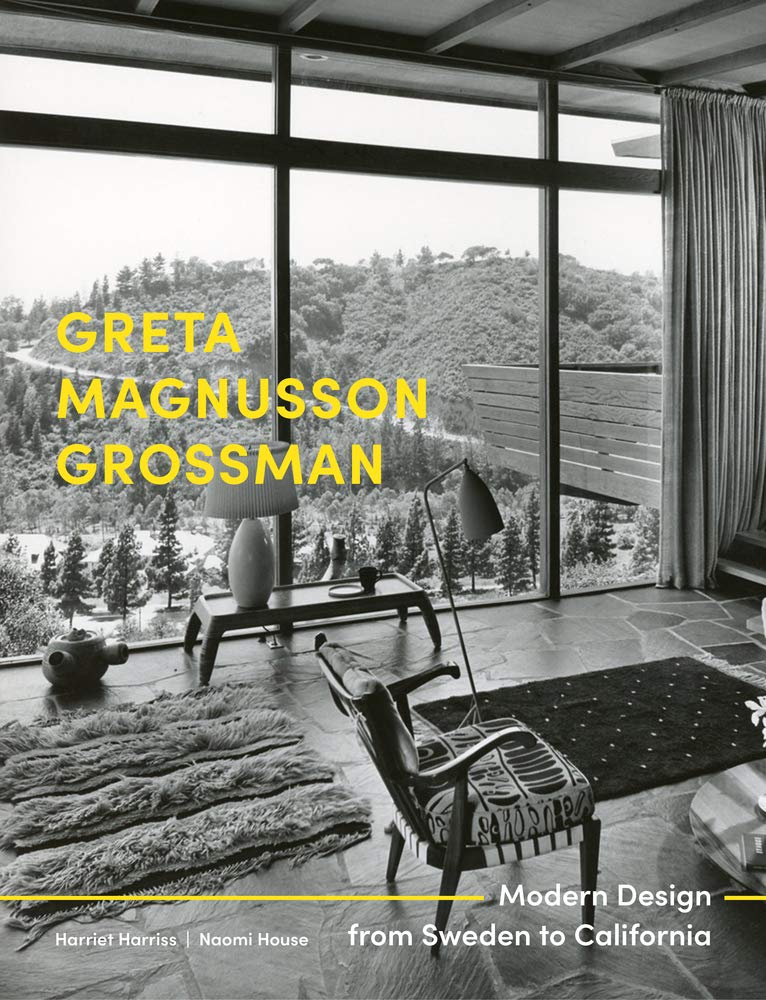 Greta Magnusson Grossman: Modern Design from Sweden to California (Lund Humphries)
Harriet Harriss, Dean of the School of Architecture, and Naomi House
In her new book, Harriet Harriss explores the life and work of a prolific designer whose influence within the modernist canon has been underestimated. In Greta Magnusson Grossman: Modern Design from Sweden to California, Harriss and coauthor Naomi House set out on two missions: "to give an account of the overlooked, misattributed, and largely ignored contribution of one significant designer; and also to explore a methodology as to how women designers can be written about differently." An essay adapted from the book was published in Places journal this fall.
This title arrives on the heels of Harriss's lauded 2020 book Architects after Architecture: Alternative Pathways for Practice (Routledge), which received the Australian Institute of Architects Bates Smart Award for Architecture in Media for 2021. This year, Harriss also contributed chapters to The Routledge Companion to Women in Architecture (Routledge) and Extinct: A Compendium of Obsolete Objects (University of Chicago Press).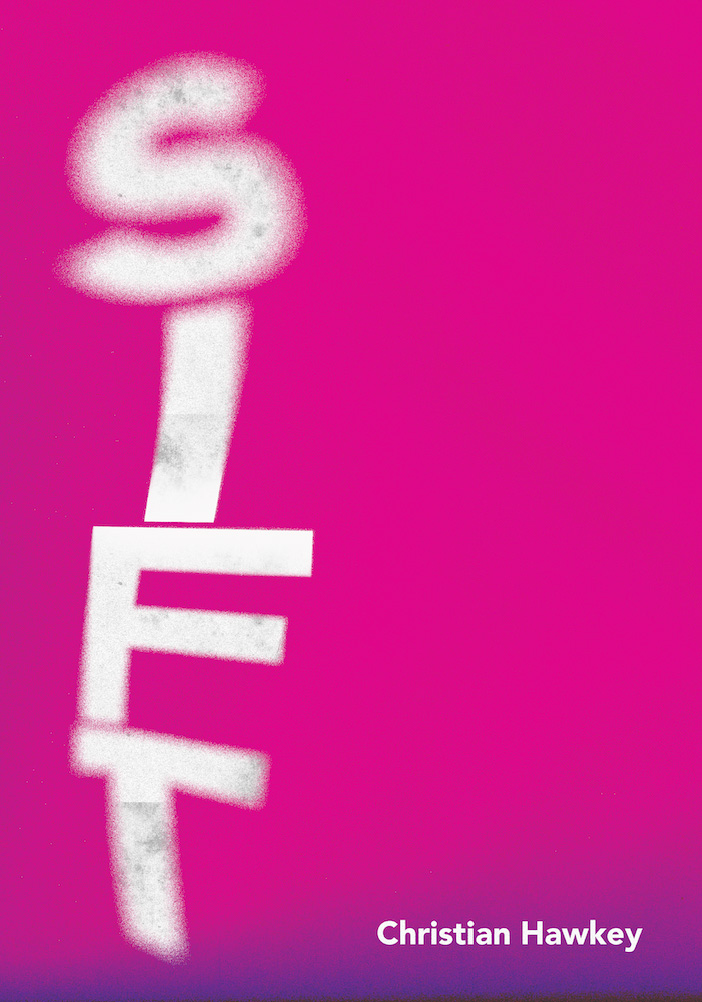 Sift (Action Books)
Christian Hawkey, Professor of Writing
Poet and translator Christian Hawkey's newest collection—the first since his celebrated Ventrakl (Ugly Duckling Presse)—is a book-length, experimental poem written during the same time he was co-translating the work of Moroccan theorist Abdessalam Benabdelali. Sift examines power, desire, and colonialism as it explores the relationship between the English and Arabic languages.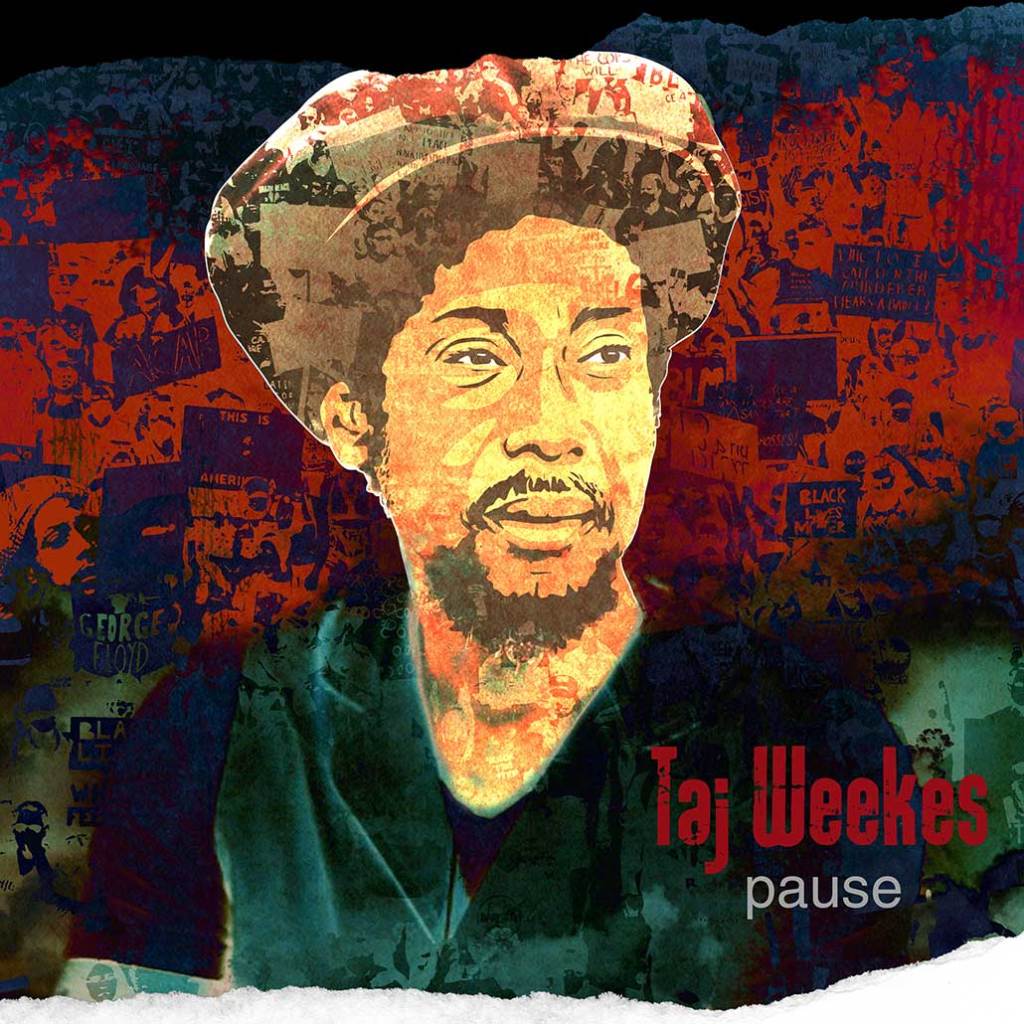 Pause (Jatta Records) by Taj Weekes
Kwame Heshimu, Adjunct Instructor of Humanities and Media Studies, arrangements
Kwame Heshimu may be best-known at Pratt for his work as a literary educator, but his latest creative endeavor is the arrangements for reggae musician Taj Weekes's new album, Pause. The 10-song release, produced by Ziggy Coltrane, is politically engaged, spiritually conscious music concerned with how 2020 affected life and culture. Covering ground from the Black Lives Matter movement to COVID-19 lockdowns, "Pause is an essential album the importance of which will unfold over the coming months" (Gardy Stein, Reggaeville).
The album is available on Apple Music, Spotify, and YouTube Music, among other platforms.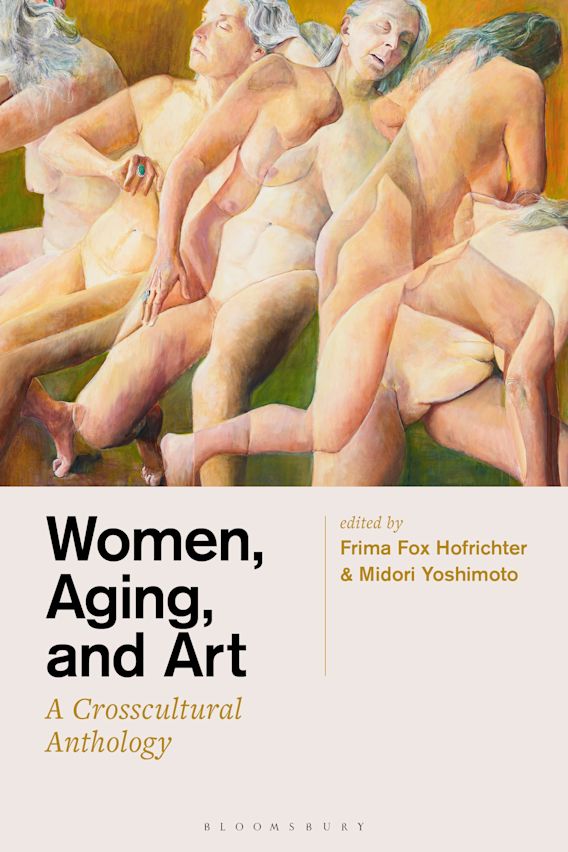 Women, Aging, and Art: A Crosscultural Anthology (Bloomsbury Visual Arts)
Frima Fox Hofrichter, Professor of History of Art and Design, and Midori Yoshimoto, editors
Crossing eras, from medieval to contemporary, and cultures, including African, Asian, First People of the Americas, Japanese, and Polynesian, this compilation of 13 studies investigates society's perceptions of aging women as represented in a range of works in many media. "In this fascinating, important, and innovative book," writes reviewer Nancy G. Heller of the University of the Arts, "the authors fearlessly tackle controversial issues, find humor in surprising places, and convincingly argue that aged women can, and should, be viewed as wise, powerful, creative, and—yes, beautiful."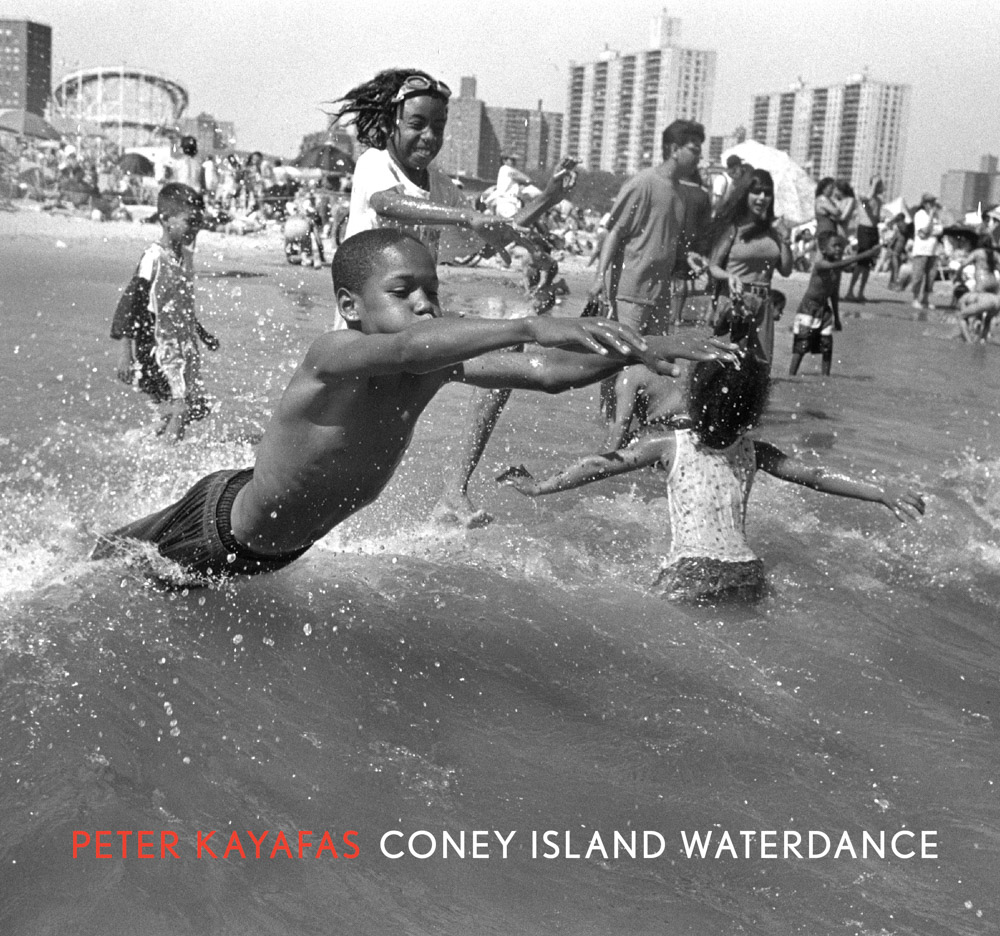 Coney Island Waterdance (Purple Martin Press)
Peter Kayafas, Adjunct Associate Professor of Photography
Created over the course of two decades, Peter Kayafas's newest photobook presents a body of work that celebrates the joy, pleasure, and humanity of one of New York City's shared treasures: Coney Island. Outfitted with a waterproof camera, Kayafas joined crowds in summer and winter to capture candid images of visitors of all ages playing, relaxing, and exploring amid the captivating motions of the sea.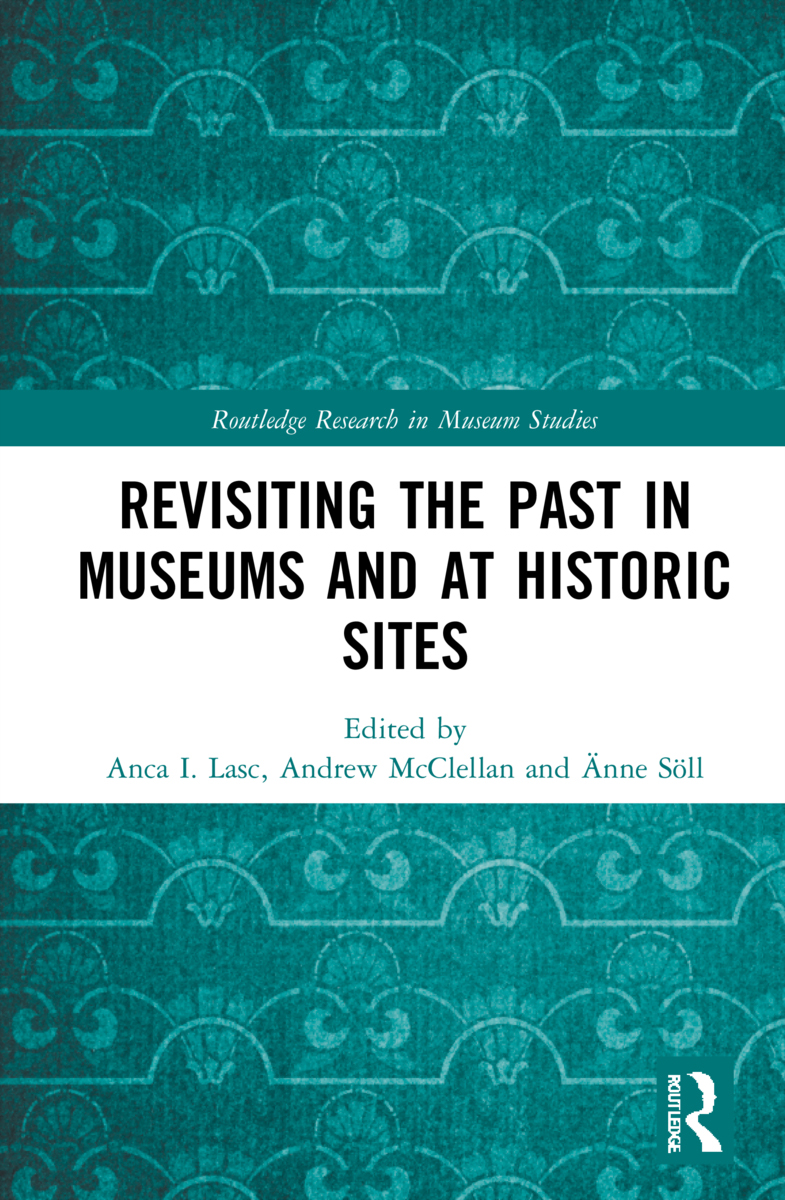 Revisiting the Past in Museums and at Historic Sites (Routledge)
Anca I. Lasc, Associate Professor of History of Art and Design, Andrew McClellan, and Änne Söll, editors
Bringing together perspectives from across fields related to the experience of historic spaces, this new work of critical museum scholarship sheds light on the changing ways historic sites are engaging with contemporary reappraisals of the past by artists, activists, academics, and more. This process of revisiting history is, as Anca I. Lasc and fellow art historians Andrew McClellan of Tufts University and Änne Söll of Ruhr-Universität Bochum, Germany, write in the introduction, "generating a revolution in public space, experimentation in the visual arts and exhibition practice, and a burgeoning scholarly literature in neighboring disciplines."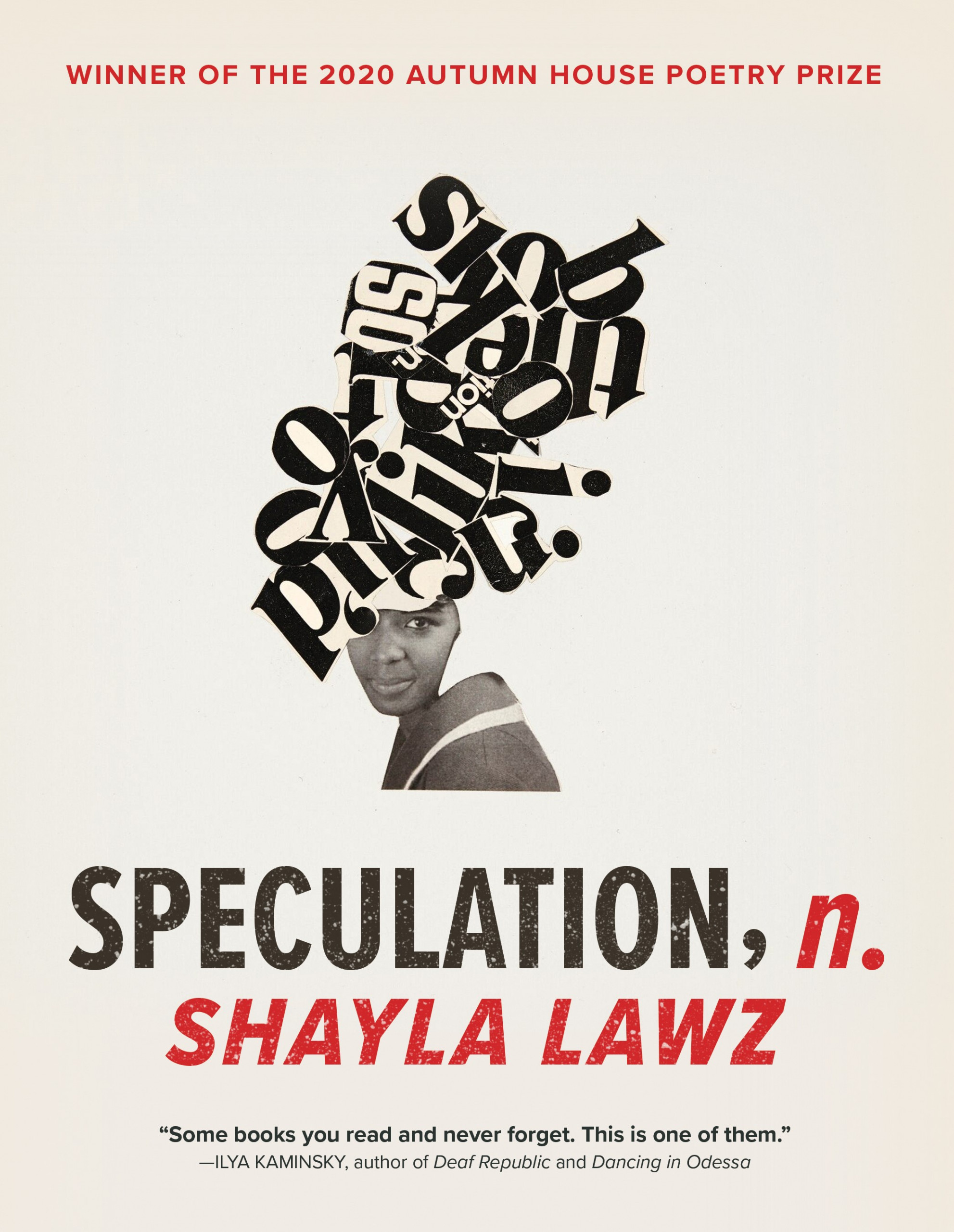 speculation, n. (Autumn House Press)
Shayla Lawz, Adjunct Assistant Professor of Humanities and Media Studies
In this prize-winning debut collection of poetry, Shayla Lawz considers the reality of living as a queer Black woman in America, constantly inundated with images of and speculation around anti-Black violence and death. The book includes experiments in format and typography, as well as interactive QR codes that invite the reader to experience music, recordings, and other media alongside the text. Despite the harm, grief, and loss Lawz's poems explore, speculation, n. resists hopelessness as it imagines a future with broadened possibilities.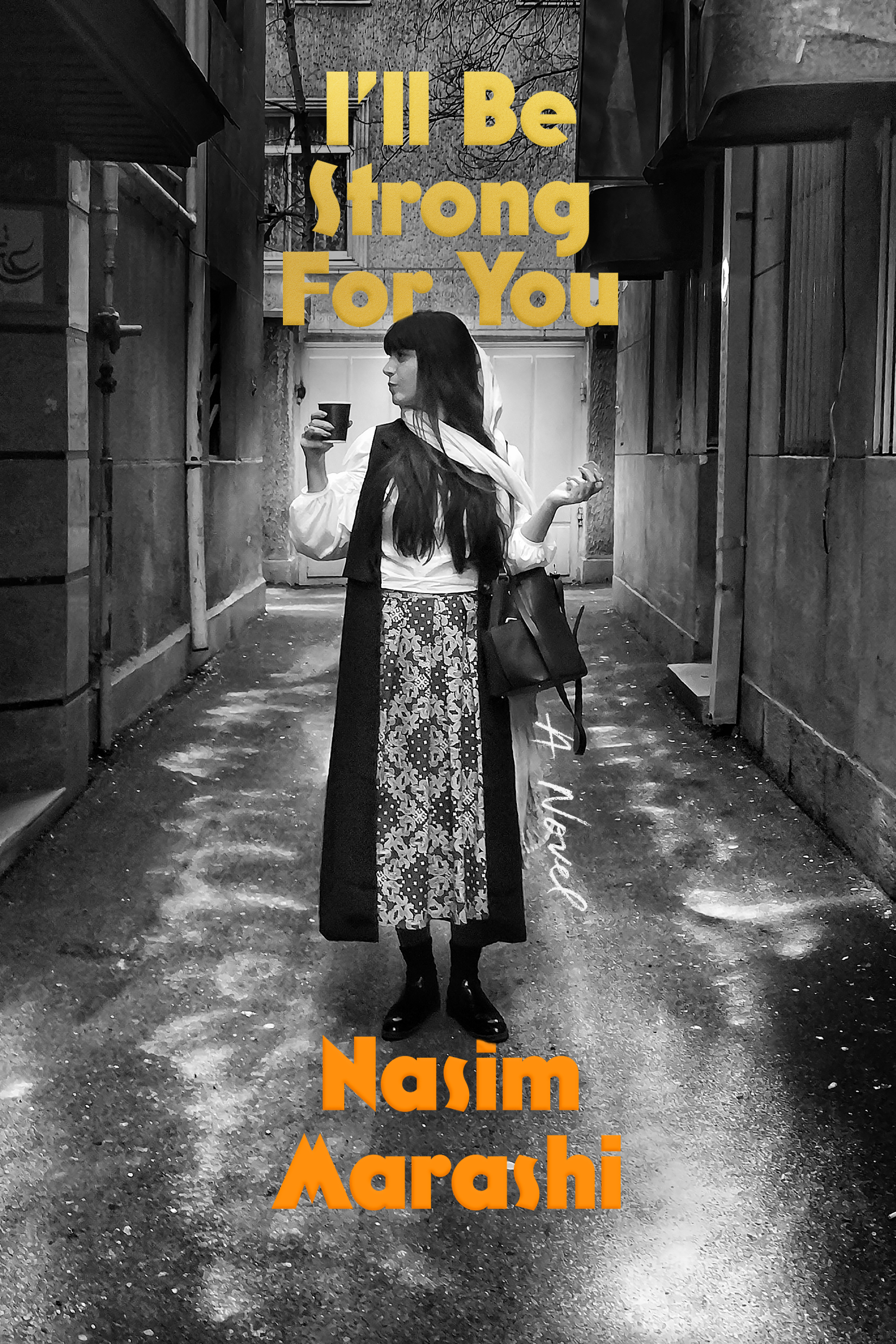 I'll Be Strong for You (Astra Publishing House) by Nasim Marashi
Poupeh Missaghi, Adjunct Associate Professor of Writing, translator
After graduating college, three different women in Tehran chart their paths for the future, navigating family, career, ambition, hope, and regret. Throughout, their friendship and unwavering support for each other is the rock that keeps them going. Poupeh Missaghi translated Nasim Marashi's award-winning debut novel, now available in English for the first time.
Constructing Race on the Borders of Europe: Ethnography, Anthropology, and Visual Culture, 1850-1930 (Bloomsbury Visual Arts)
Marsha Morton, Professor of History of Art and Design, and Barbara Larson, editors
A new contribution to postcolonial studies, Constructing Race on the Borders of Europe: Ethnography, Anthropology, and Visual Culture, 1850-1930 examines the role of visual media in shaping ideas around race in Scandinavia, Austro Hungary, Germany, and Russia during a period of expanding discourse around the determinants of ethnic identity. Editors Marsha Morton and Barbara Larson, who also contribute chapters to the book, bring together a suite of authors who "employ a larger methodological toolkit to underline the intertwining of ethnography, anthropology, and visual art in the processes of persecuting, patronizing, and integrating minorities in European imperial spaces" (Piotr Puchalski, Mosse Program Blog). Alongside close readings of a range of artworks, 12 color and 63 black-and-white images accompany the text.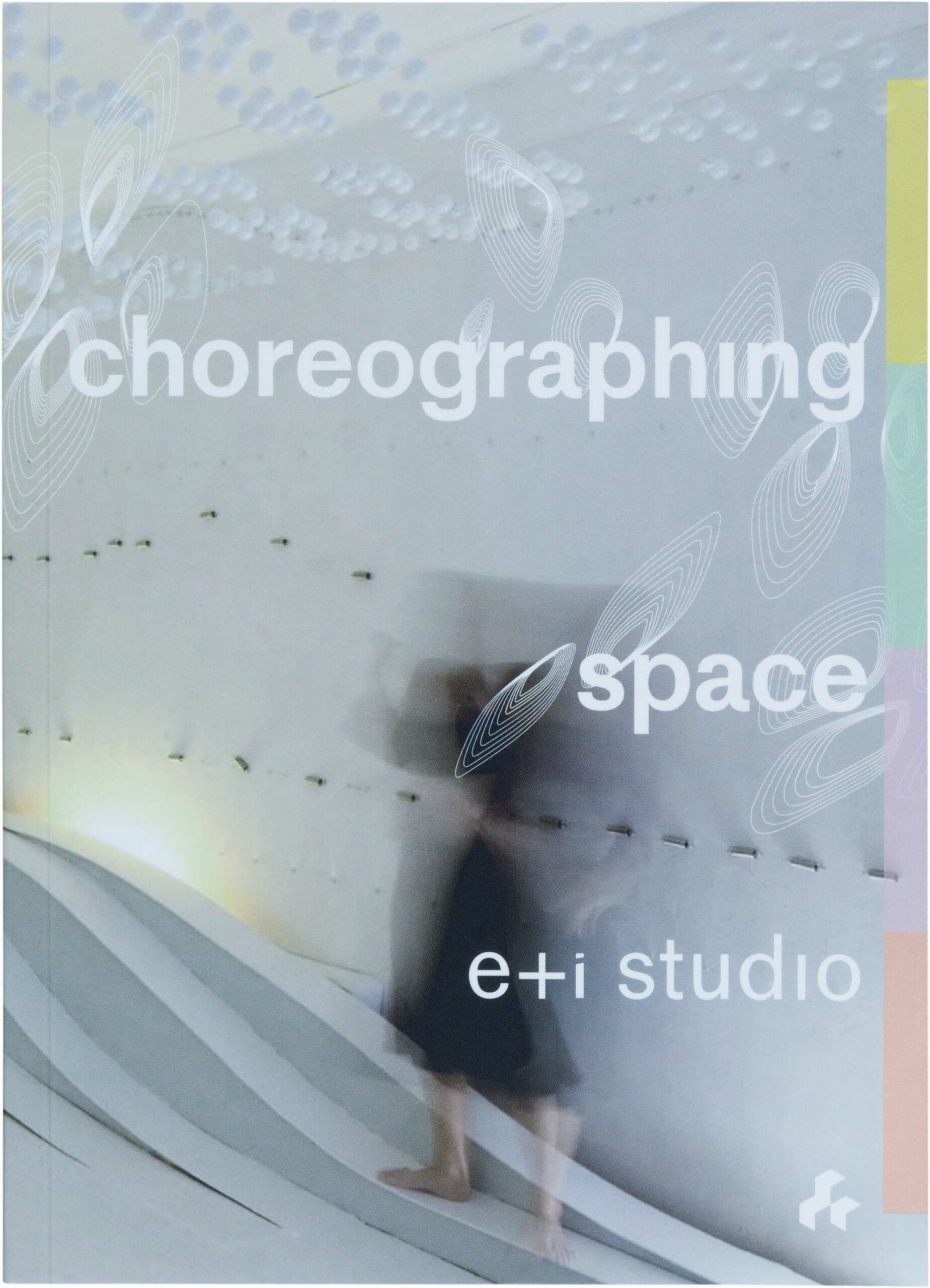 Choreographing Space (Artifice Press)
Eva Perez de Vega, Adjunct Associate Professor of Undergraduate Architecture, and Ian Gordon
Exploration of past projects meets future-thinking speculation in this look at the work of e+i studio, the New York City–based architecture practice of Eva Perez de Vega and Ian Gordon. Considering every project as being in a "continuous process of becoming, as they continue to relate to evolving ecologies of thought," the book looks at the influences, intent, and hopes behind the studio's work alongside inquiry into how projects might thrive in a future defined by the current climate crisis.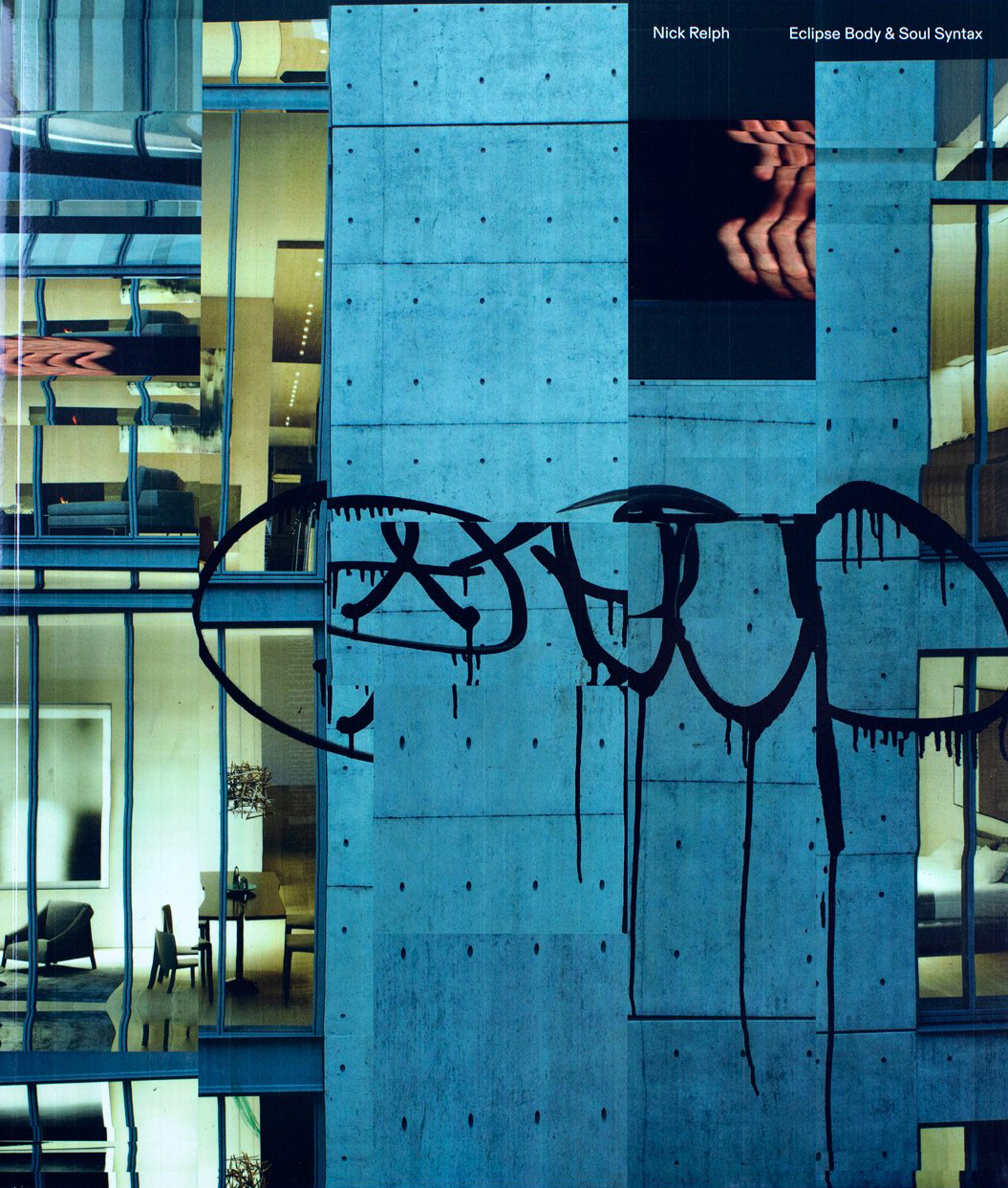 Eclipse Body & Soul Syntax (Pre-Echo Press)
Nick Relph, Visiting Assistant Professor of Photography
For the past seven years, Nick Relph has utilized an unconventional device—a handheld library scanner—to document New York City's rapidly transforming skyline, as imagined on construction posters. Eclipse Body & Soul Syntax contains more than 100 of these relics: legally required renderings posted outside building sites, along with any graffiti, urban detritus, and technological glitches that the device records as it scans. Curator Michelle Cotton of Mudam, where several of Relph's scans are now on view, predicts the collection "will be read as a hugely significant document . . . about how we're living in this moment" (New York Times).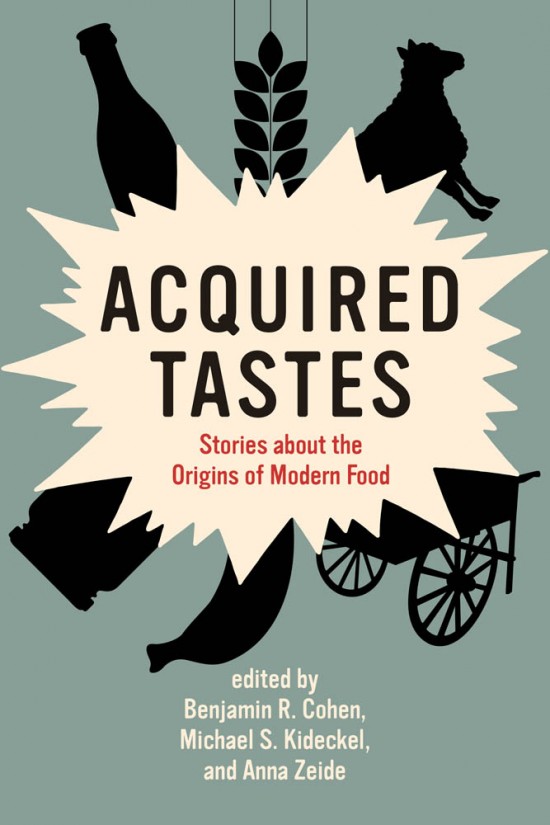 Acquired Tastes: Stories about the Origins of Modern Food (MIT Press)
Tashima Thomas, Visiting Assistant Professor of History of Art and Design, contributor
This compilation of critical reflections traces the history of the food we know today—processed, packaged, and promoted to the consumer—and its relationship with social hierarchies, colonization, and globalization. Tashima Thomas contributes the chapter "Blackness and Bananas: The Josephine Baker Effect," exploring the ways food advertising has used Black subjects, reflecting colonial desires for consumption of the other.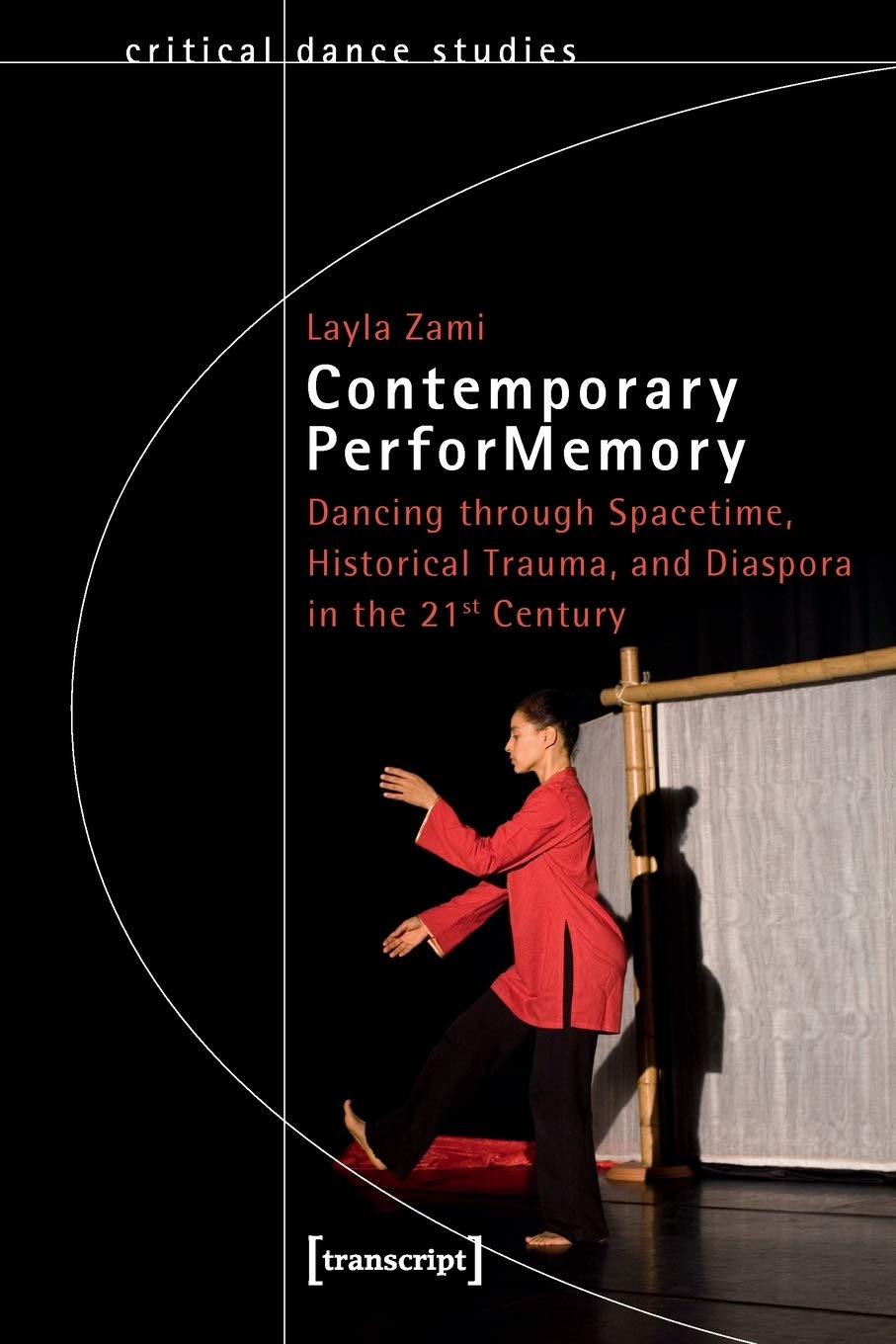 Contemporary PerforMemory: Dancing through Spacetime, Historical Trauma, and Diaspora in the 21st Century (transcript Verlag/Columbia University Press)
Layla Zami, Visiting Assistant Professor of Humanities and Media Studies
In a new publication in the series Critical Dance Studies, Layla Zami spotlights the work of contemporary dance makers who are processing historical trauma to create new frameworks of remembering and anticipating the future. Introducing the new concept of perforMemory, the book gathers perspectives from around the world in interviews with Wan-Chao Chang, Oxana Chi, Christiane Emmanuel, Chantal Loïal, Farah Saleh, Zufit Simon, and André M. Zachery.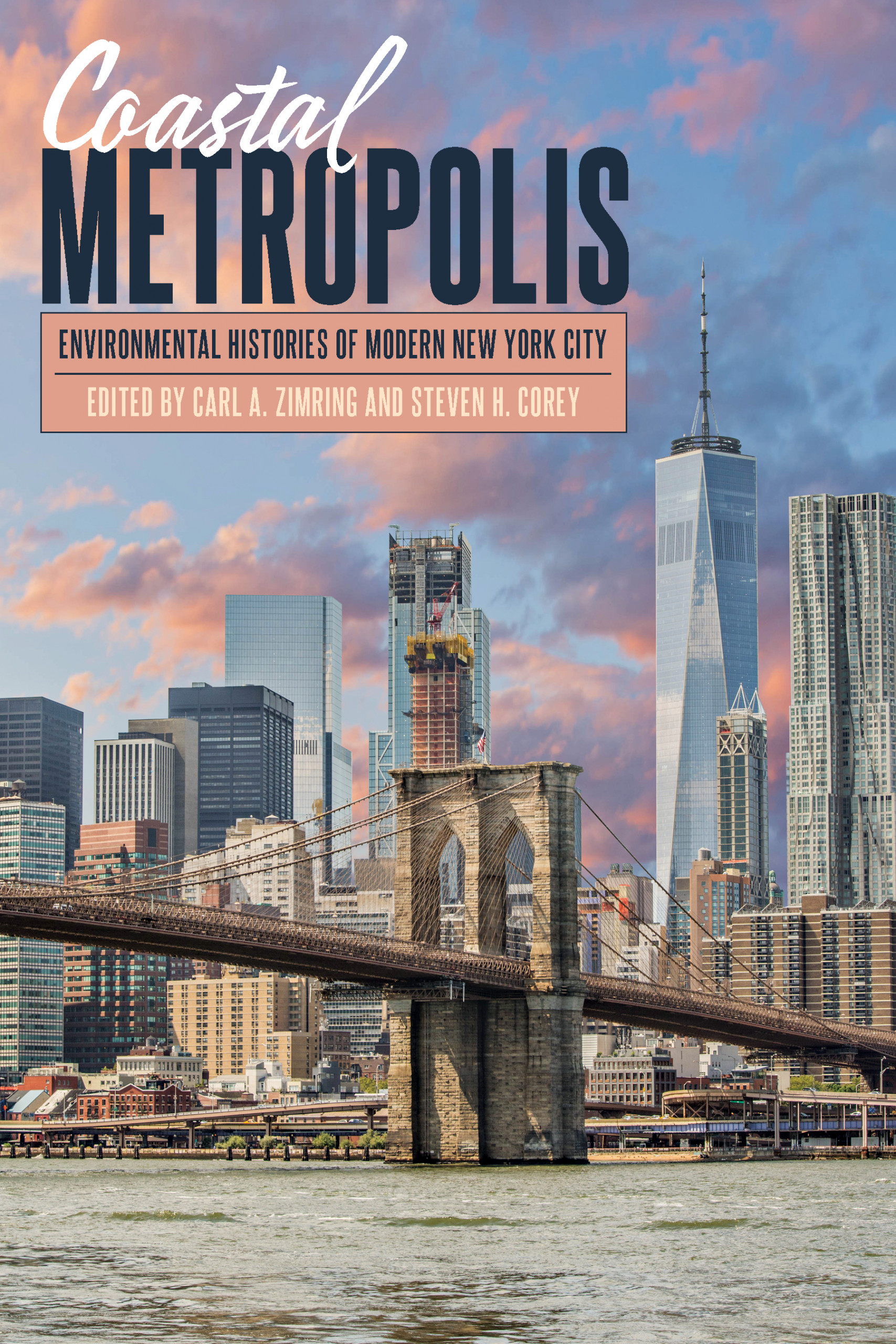 Coastal Metropolis: Environmental Histories of Modern New York City (University of Pittsburgh Press)
Carl A. Zimring, Professor of Social Science and Cultural Studies, and Steven H. Corey, editors
Coastal Metropolis brings together urban environmental historians to consider what can be learned from the development of New York City's waste management infrastructure within its unique estuarial location. In a chapter titled "Reading Newtown Creek: Competing Narratives of New York City's Aquatic Discardscape," co-editor Carl A. Zimring offers a case study centered around the transformation of the area surrounding Newtown Creek.